Digital designs to avatar models: How is AI transforming fashion?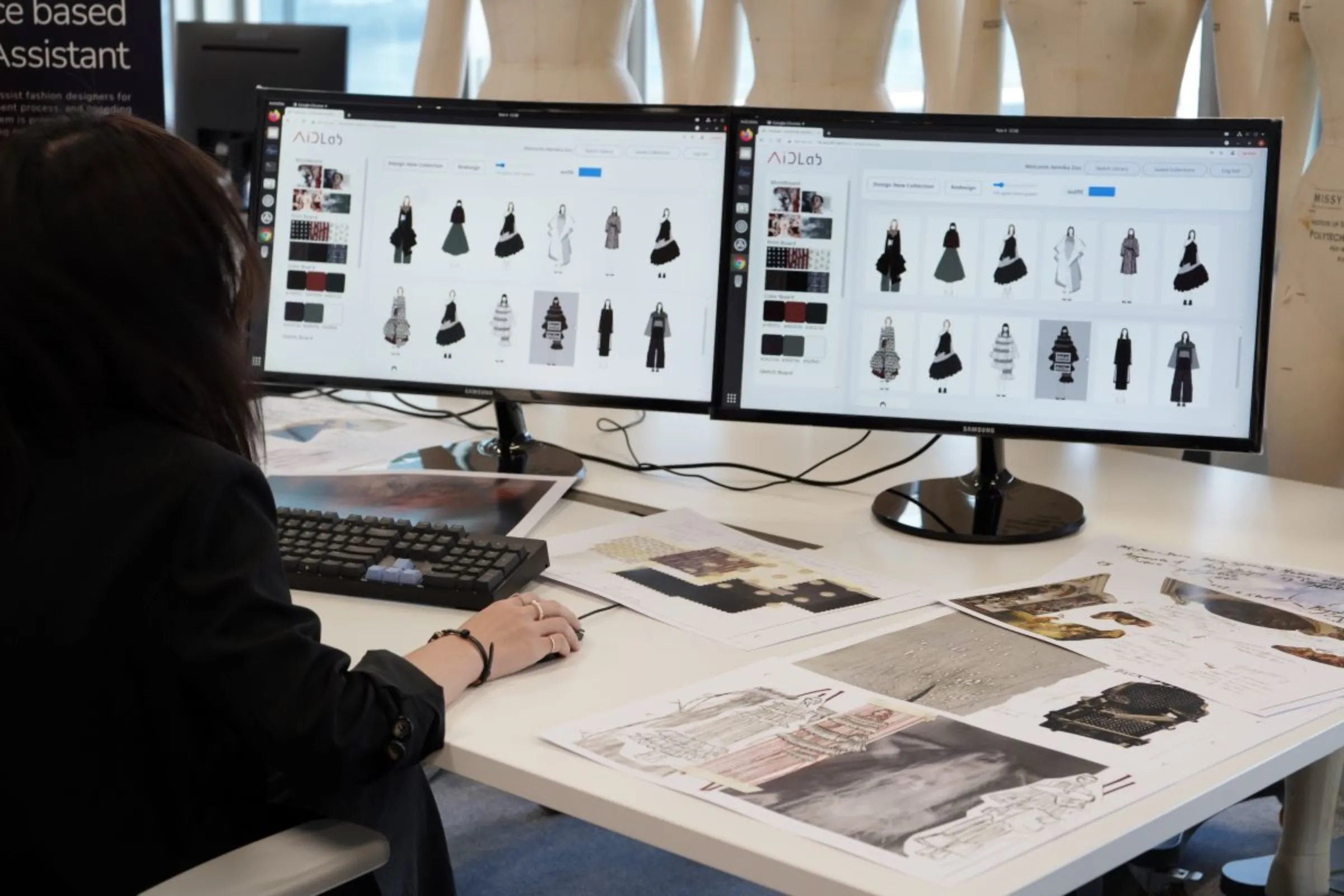 A woman uses AI-based Interactive Design Assistant for Fashion (AiDA). November 4, 2021. Laboratory for Artificial Intelligence in Design/Handout via Thomson Reuters Foundation
What's the context?
From slashing waste to predicting consumer trends, AI is increasingly being used in the fashion industry
More than 200 fashion designers will showcase digital collections designed with the help of AI tools and modelled by avatars at the world's first AI Fashion Week in New York on Thursday.
The two-day event, hosted by AI creative agency Maison Meta, will give three winners a deal to produce their designs on the condition they be "physically" manufactured.
From predictive tools that slash material waste to virtual fitting rooms, AI is increasingly being used both in manufacturing and retail in the fashion sector. So how is AI reshaping the industry, and how do people feel about it?
How is AI being used in the fashion sector?
About 60% of the designers participating in AI Fashion Week have used text-to-image generator Midjourney, which produces images based on written prompts, to help design their collections.
"You have to explain the texture, length, emotions – the more specific you are, the better the results will be," said Alena Stepanova, whose collection for AI Fashion Week is inspired by the colours, landscapes and nature of her native Kazakhstan.
The digital design allows her to see how one item looks on different body shapes, she told Context.
Data-driven AI is also being used to inform design by predicting trends in fashion or giving insights on consumers' preferred colours and styles.
American designer Tommy Hilfiger partnered with IT hardware and services company IBM and the Fashion Institute of Technology to use AI to design clothes based on data about consumer trends.
On the retail side, AI is being used to detect fakes, optimise pricing for clothing re-sale sites and help shoppers try on clothes virtually or even choose what to buy - such as a tool in some Uniqlo stores that recommends products after measuring shoppers' reaction to clothing.
Consultancy McKinsey found that companies that excel at personalisation can generate 40% more profit than those that do not.
AI-generated models are also increasingly being used in editorial shoots, with Vogue Singapore and the online edition of Vogue Brazil choosing to use avatars on the covers of their spring editions this year.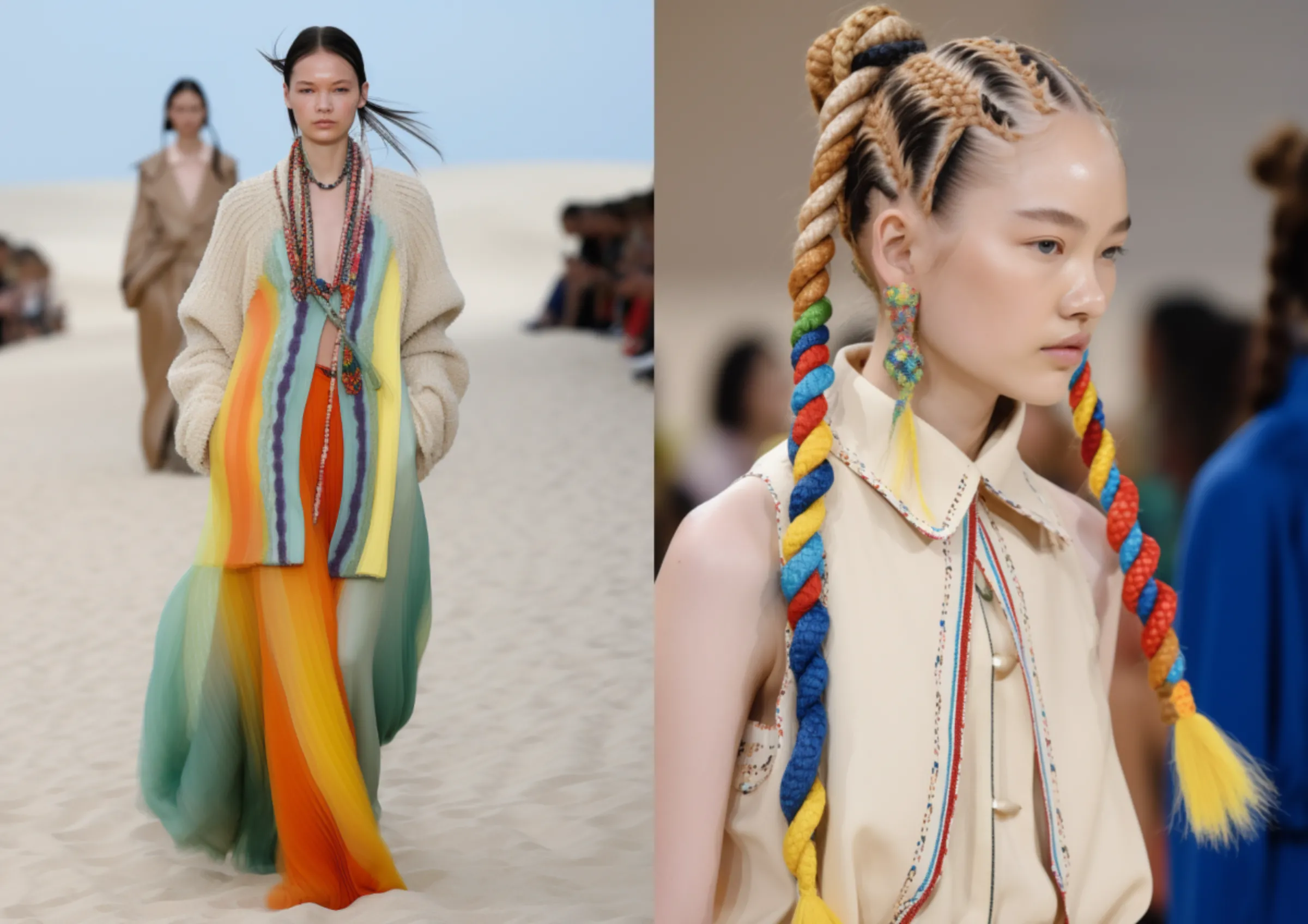 How might AI benefit the sector?
AI could add up to $275 billion to the apparel, fashion, and luxury sectors' operating profits, according to a McKinsey report published in March.
AI model agency Lalaland said that using AI models is 90% faster than photoshoots and requires no samples, helping brands reduce waste as well as save time.
AI can help companies predict which inventory will be needed, thus minimising overstocking, and also reduce returns rates by helping consumers find better-suited products, according to Holger Harreis, a senior partner at McKinsey.
Some designers even hope to move the fashion industry online entirely – cutting out all physical samples.
Digital fashion house The Fabricant creates and sells fashion collections as non-fungible tokens (NFTs) - a kind of digital asset often linked to an image or piece of artwork, which is usually bought with cryptocurrencies.
They say using digital samples instead of physical garments in the design and development phase of clothing can reduce a brand's carbon footprint by 30%.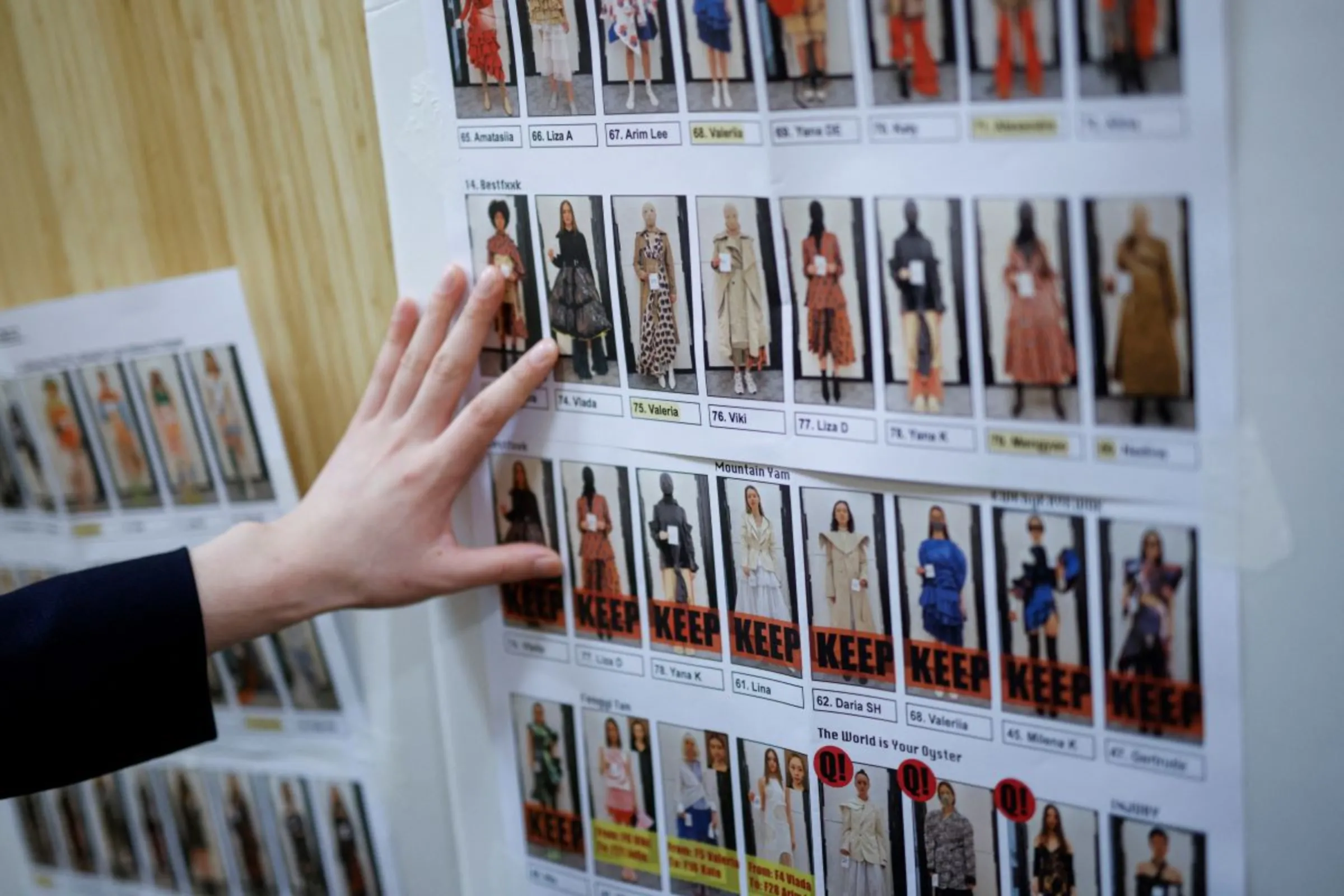 Have there been any concerns around AI in fashion?
The boom in AI tools like ChatGPT that can automate certain areas of work, such as data entry or customer service, has sparked fears that robots could poach jobs.
The use of avatars in place of human models is raising similar concerns in the fashion industry - that make-up artists, hair stylists, photographers and other behind-the-scenes creatives could lose out from the use of AI models.
New York City model manager Greg Chan said it is hard to tell how much work is being missed out on as opportunities may completely bypass agencies and go straight to AI.
"It's not just the models losing jobs to a computer, but the fact that the software is able to slightly change people's (skin) colour with just a slide of a switch," said Chan, who worries that AI can manipulate ethnicity and reinforce unrealistic beauty standards.
Apparel company Levi Strauss announced in March it would partner with an AI model agency to create "a more personal and inclusive shopping experience", prompting an online backlash from critics who said the company should hire real models to promote diversity.
The company responded that the partnership would address "business efficiencies" and should not be conflated with their diversity and inclusion strategy.
Calvin Wong, head of the Laboratory for Artificial Intelligence in Design in Hong Kong said AI should be used as an assistant rather than something that creates its own designs, to maintain the agency of a designer and ensure that creations are manufacturable.
The lab has designed an AI tool that allows designers to upload draft sketches, materials and colour palettes to generate designs that can be tweaked.
"We need to treasure the originality and inspiration of fashion designers," Wong said.
(Reporting by Beatrice Tridimas, editing by Zoe Tabary.)
---
---
Tags
ESG

Entrepreneurship

Innovative business models

Corporate responsibility

Tech solutions
---