AI boom is dream and nightmare for workers in Global South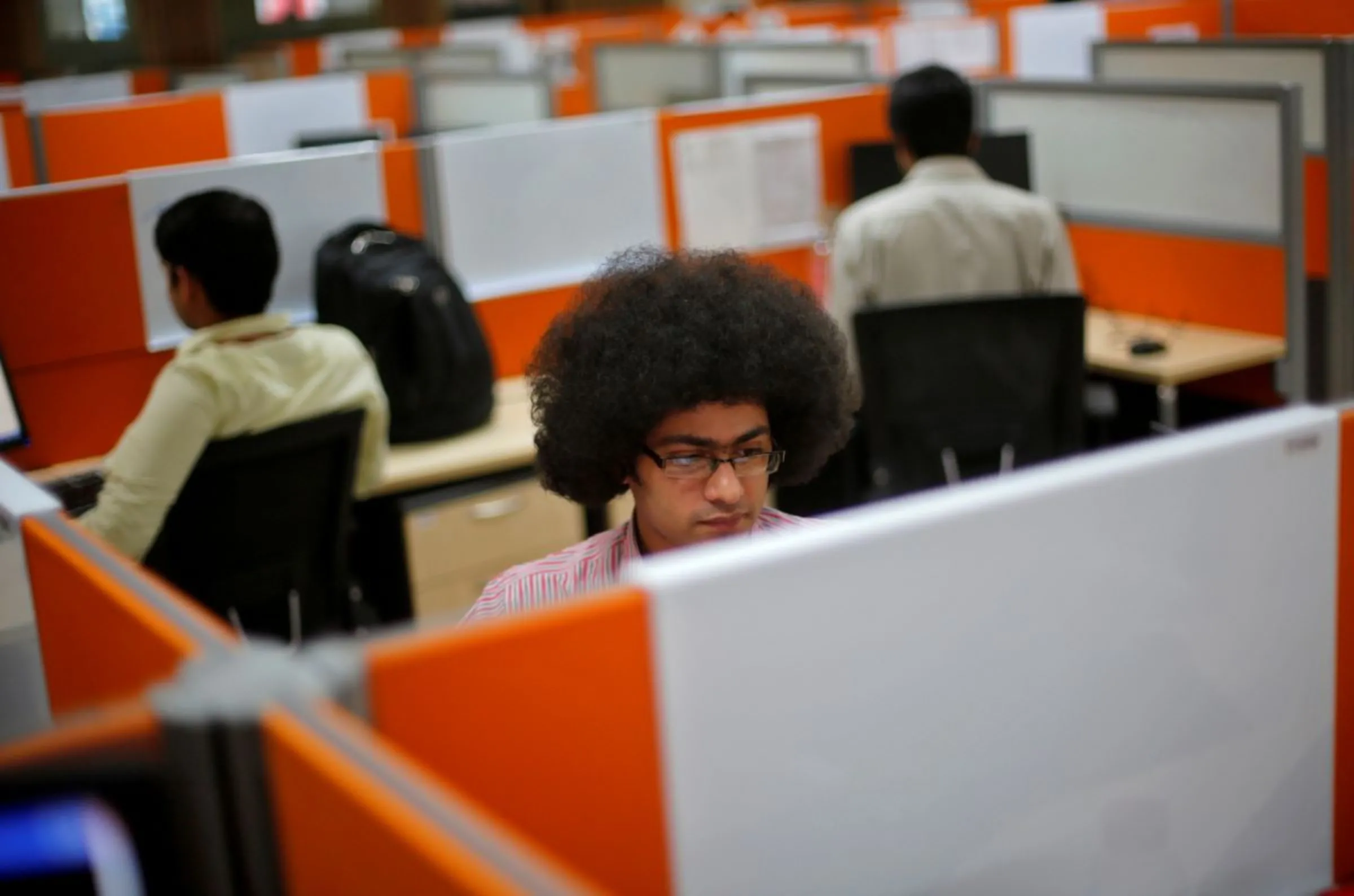 Employees work at their desks inside Tech Mahindra office building in Noida on the outskirts of New Delhi March 18, 2013. REUTERS/Adnan Abidi
What's the context?
Lax labour regulations and low wages are the norm for data annotation workers in poorer nations, but many have no choice
Data annotation being outsourced as AI use explodes
Workers in poorer nations deal with low pay, few protections
But the work is the only job opportunity for many
Dinesh Raj, who lives in the south Indian city of Salem, treasures his account on microwork website Amazon Mechanical Turk, even if competition for data annotation tasks on the crowdsourced platform is high, and the pay is low.
The 30-year-old, who has an engineering degree, has struggled to find a well-paid job, and relies on the platform for much of his income, which can vary every day.
"I work at night, when there are more jobs from U.S. clients," said Raj, who has done tasks on Amazon MTurk for about four years.
"Of 10 tasks I do, only two may get approved, so I have to do more tasks to make $10-$30 a day. But it's still better than nothing," said Raj, who sometimes rents out his ID to members of a Facebook group of Indian workers on Amazon MTurk.
The explosive growth in artificial intelligence (AI) is driving the need for large training datasets, which are serviced by millions of workers labelling text, images, video and audio for everything from voice recognition assistants to face recognition to 3D image recognition for autonomous vehicles.
India makes up about a third of global online freelance workers, according to the International Labour Organization, with developing nations accounting for about two-thirds of the total remote workforce.
New to Context? We'd love for you to find out a little more about what we do. Click here for a selection of our best work.
Lax labour regulations and low wages are the norm, even as workers handle the most tedious and taxing jobs with few legal protections, tech experts say.
"There is some rhetoric about data annotation creating new opportunities for people who need flexibility, or need to work from home. But the workers are at the bottom of the AI value chain," said Urvashi Aneja, director of Digital Futures Lab, an Indian research collective.
"A lot of this work is very precarious ... with ChatGPT and other generative AI, it is also emotionally taxing. The issue of content moderation is going to become more complex, and we're going to see more low-wage workers caught up in this," she said.
'Unimaginably crazy'
The launch of San Francisco-based OpenAI's ChatGPT chatbot to the public in November set off a global frenzy, with more than 1 million users downloading it in the first week.
Since then, the AI-based tool has been incorporated in education, marketing, customer service queries, and in online search and content creation.
With the excitement came the revelation that OpenAI had outsourced data annotation to workers in Kenya, who were paid less than $2 per hour to label content that included hate speech and images of violence and sexual abuse, according to a Time magazine investigation.
But they are not the only ones.
Chicago-based Hugo routinely hires annotators overseas, usually university-educated, and native speakers of English, French or Portuguese, according to its website.
One such worker - known as a rater - in Jibowu, Nigeria, said that while the work wasn't difficult, "the number of tasks can be unimaginably crazy sometimes, therefore you'd find yourself working beyond contractual work hours some days."
"Overtime isn't paid for except when explicitly requested," he told Context on condition of anonymity to avoid reprisal.
Every minute of an eight-hour work day is tracked "to the second", said the rater, and he could be penalised if he didn't do so by interacting constantly with the screen with his mouse. If he didn't track his time, he'd have to restart his hours, and lose pay for any time that showed him as unavailable, he said.
"It's extremely exhausting. You get little to no time for anything else," he said. Even when he finished a task, he'd have to continue clicking on the page until his eight hours were up, he added.
The rater's payslip showed he was paid 127,500 naira ($274) for a month's work in January, or about $1.50 an hour, approximately four times higher than the national minimum wage of 30,000 naira per month.
A Hugo spokesperson said the company's teams "operate on a mandated maximum of an eight-hour workday ... When the client requests overtime, we offer it to our team members, who can voluntarily work it fully compensated on pre-agreed premiums."
"We count young men, women, stay-at-home mothers, and recent grads among our team, all requiring flexibility to care for and sustain a career," they said in an emailed statement.
In the Philippines - long an outsourcing destination for its young, English-speaking population - freelance data annotation on platforms such as Upwork has become "highly competitive", said John Anthony Abayari, in Bulacan province in the central Luzon region.
Abayari, 25, has worked as a freelance data annotator for local and foreign firms since 2019 when he "really needed a job", starting on a monthly salary of 12,000 pesos ($218).
Last year, he began working as a freelance video annotator, and now earns about 40,000 pesos a month.
The job can be "challenging because it is time-consuming and tedious," he said.
"For the money, it is still worth it. But if I get a chance for another job" I will take that, he said.
Women workers
India is one of the world's largest markets for data annotation labour, with up to 1 million full-time and part-time workers likely by 2030, according to IT industry body NASSCOM.
Currently, an estimated 50,000 data annotators are freelancers on platforms such as Amazon MTurk and Clickworker, while about 20,000 work full time in third-party firms, of which several are based in smaller towns and villages.
These firms provide workers with some training, fixed hours and monthly salaries of about $200-$300, which is particularly attractive for women, said Muzammil Hussain, founder of Tika Data, which services global firms.
"The work itself is simple, so clients don't pay a lot. That got me thinking: how can I bring costs down? By setting up in small towns and villages where costs are lower," he said.
"The money is always going to be low as it is a low-skilled job. But 15,000-25,000 rupees ($183-$305) is a very good salary in a village, where there are few other opportunities for women, so they are happy," he added.
Women freelancers in India, however, can struggle even to get on to microwork platforms, often paying hefty sums in the grey market for an account, and settling for the lowest paying and most tedious tasks, according to a 2021 report by research group IT for Change, which studied Amazon MTurk.
Less than a fourth of Indian workers on the platform are women, it said.
Amazon MTurk did not respond to a request for comment.
"The fact that this work is almost entirely digital and can be distributed can actually enable women to participate. It is seen as respectable work that women can do without leaving their home, and it is 'clean and safe' work," said Sarayu Natarajan, founder of Aapti Institute, a digital think tank.
"However, women face specific barriers: lower levels of access to digital technologies - phones and laptops - and difficulties in accessing credit financing for purchasing devices," she said.
For Anu K, the path to a job in data annotation was easier.
Living in the small town of Mannarkkad in southern Kerala state, she had few options for work despite having a master's degree, and was a stay-at-home mom.
So when she heard about Infolks, a data annotation firm that was close to her home and hiring women, she was excited.
Anu was hired, and after two month's training, she began working full-time, earning about $220 a month.
"I find the work interesting, and my family is very happy as I work 9-5, and no night shifts," said Anu.
"Mannarkkad is a small town, so there are not many options for women. Being in the IT sector was the dream for me, and this is the best option."
($1 = 82.9249 Indian rupees; 460.417 Nigerian naira; 55.3562 Philippine peso)
(Reporting by Rina Chandran in Bangkok, Adam Smith in London and Mariejo Ramos in Manila; Editing by Zoe Tabary.)
---
---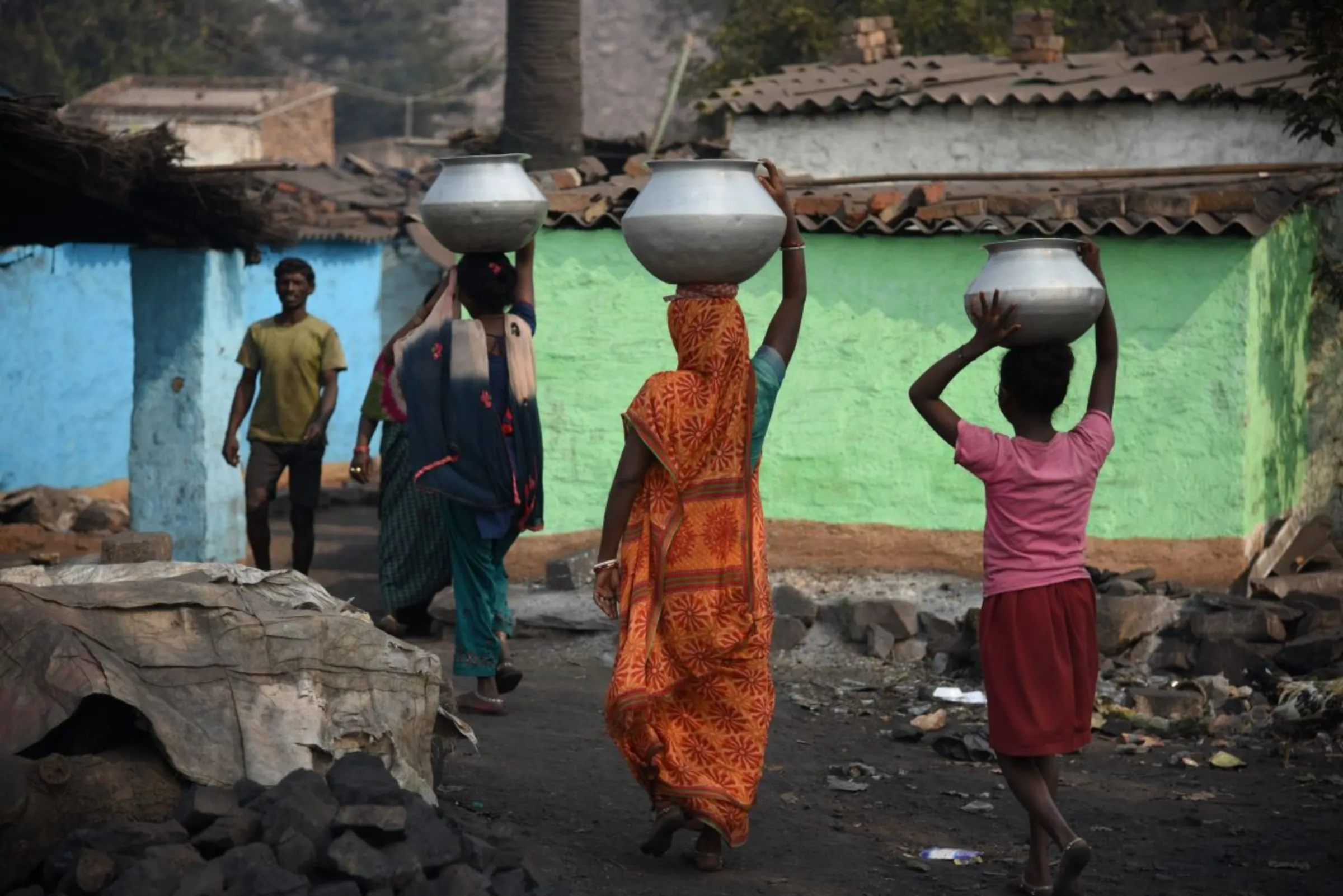 ---
Tags
Future of work

Workers' rights

Underground economies

Tech solutions
---