Turkey silences online critics ahead of landmark election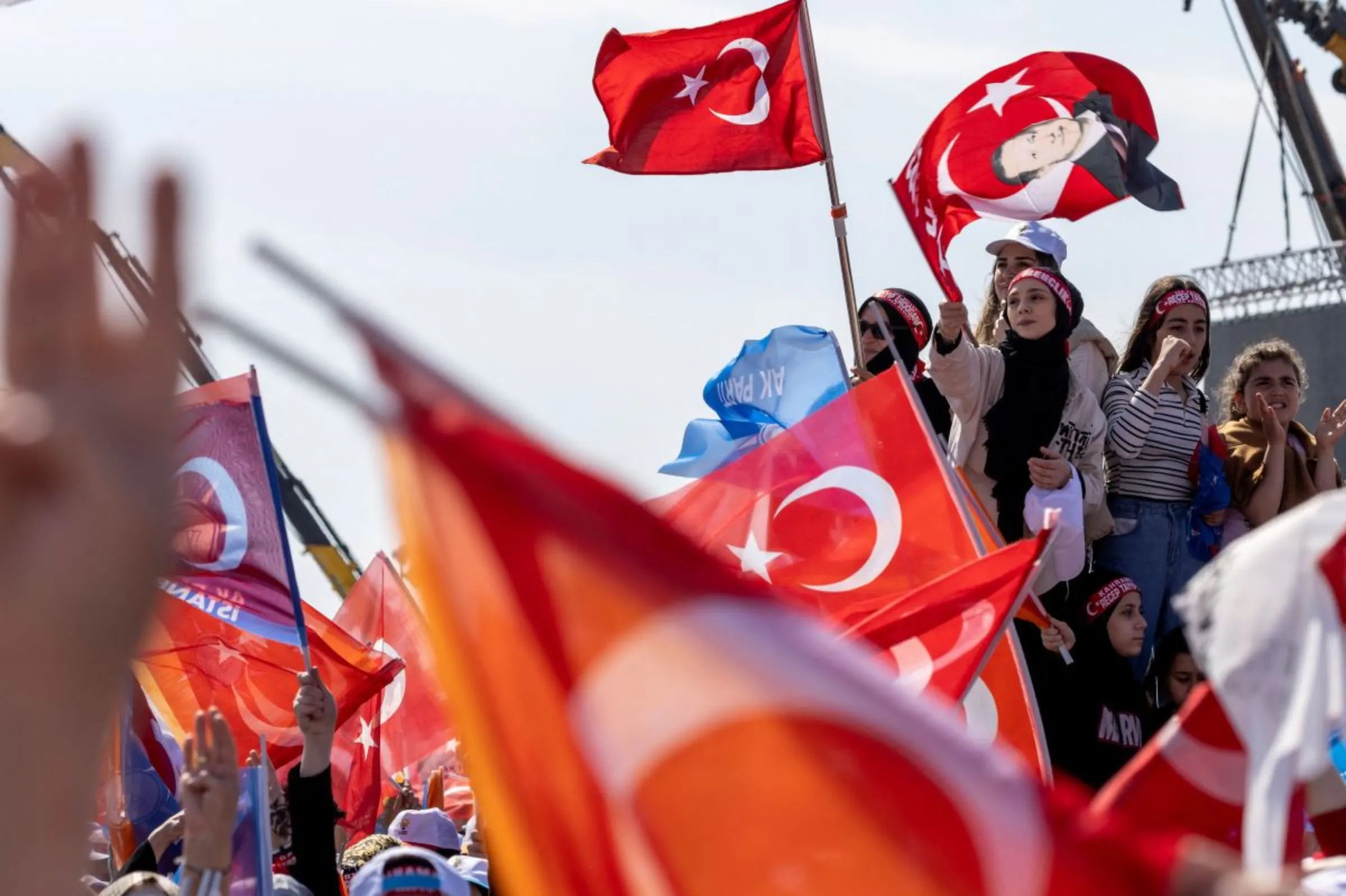 Supporters of Turkish President Tayyip Erdogan attend a rally ahead of the May 14 presidential and parliamentary elections in Istanbul, Turkey, May 7, 2023. REUTERS/Umit Bektas
What's the context?
Turkey's new "disinformation" law is increasingly being used against social media users and journalists ahead of the high-stakes election, activists warn
Turkey to vote in presidential and parliamentary elections Saturday
Online freedom of expression is shrinking, rights groups warn
'Disinformation' law used against social media users, journalists
When a bomb exploded in the heart of Istanbul last year, killing six and wounding more than 80 people, Selcuk Ada did what journalists usually do in a crises: he started tweeting.
"They started the election campaign," he tweeted, referring to the Turkish government blaming the attack on Kurdish militants. The PKK and YPG-led Syrian Democratic Forces (SDF) denied involvement.
Soon pro-government trolls inundated him with attacks on social media. His website was hacked. His family was insulted and his friend's business was threatened with closure. Then came a call from the police.
"You're under investigation and you have to come to police headquarters to testify," Ada recalled hearing on the phone. "I said why, and he said, 'You're under investigation due to the disinformation law,'" he told Context.
Ada said he was held for a few hours before being released, and that the state prosecution is still investigating him under a strict press and social media 'disinformation' law passed in October last year.
His case is part of a growing effort to silence online dissent and hinder the work of activists and journalists ahead of Turkey's landmark presidential and parliamentary elections on Saturday, rights activists warn.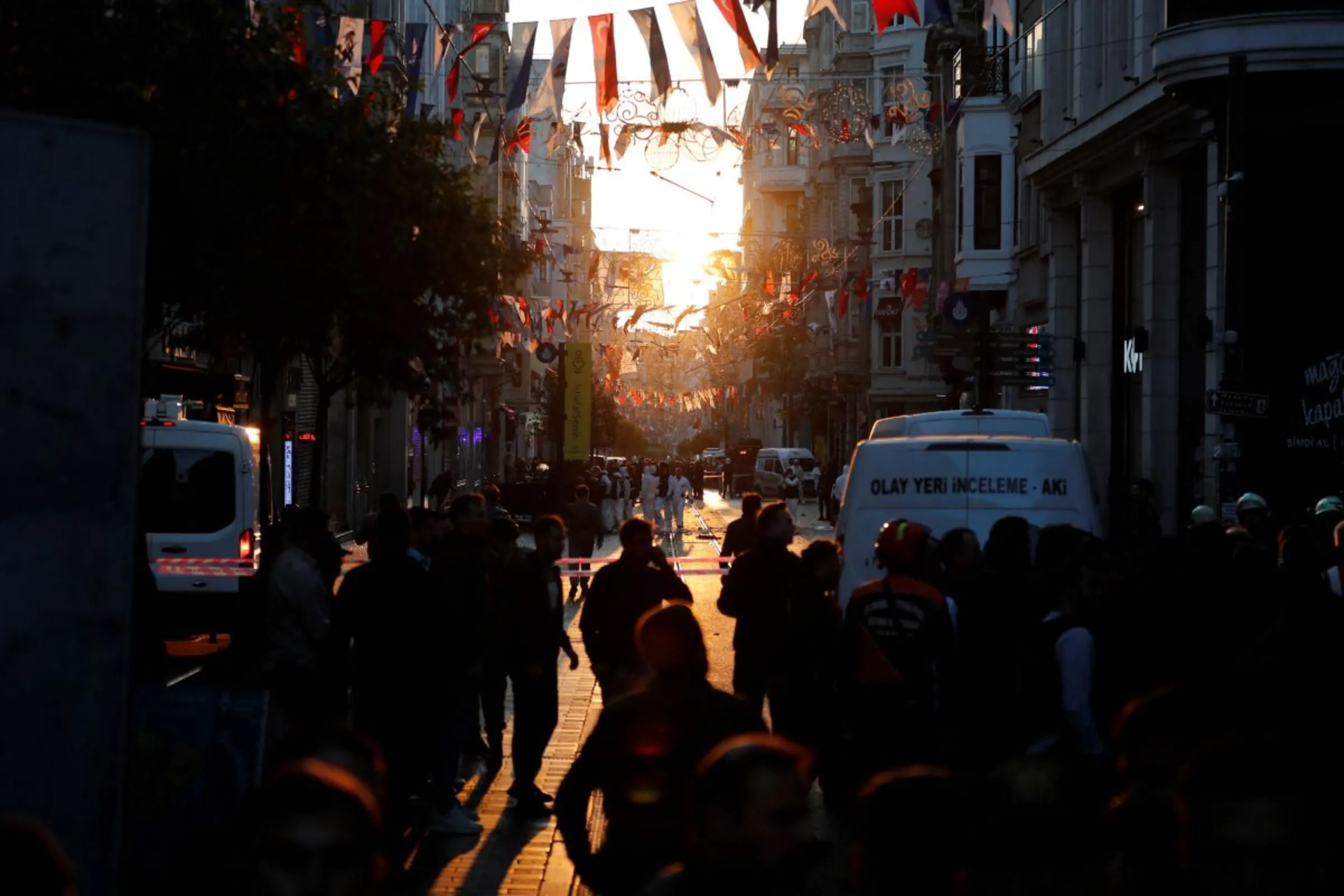 Turkish President Tayyip Erdogan will face his toughest political challenge yet when the nation votes, with the opposition sensing its best chance yet of ending his two decades in power and reversing his policies.
The high-stakes election will decide not only who leads Turkey but also how it is governed, where its economy is headed, and the shape of its foreign policy.
"The Turkish government has accelerated its efforts to enforce censorship and tighten control over social media and independent online news sites ahead of this election," said Deborah Brown, senior technology researcher at Human Rights Watch, in a statement this week.
As a result, "people don't tweet about political issues at all, or don't tweet when they think they're going to be harmed, or lighten their criticism," said Baran Kaya, Ada's lawyer, who works for the Istanbul-based Civic Space Studies Association.
Last month, authorities slapped some of the country's largest news channels with hefty fines.
Fox TV, one of the last remaining licensed opposition networks, was fined 3% of its monthly revenue after it criticised the government's record on women's rights, according to the Resource Centre on Media Freedom in Europe.
The Turkish government did not respond to a request for comment.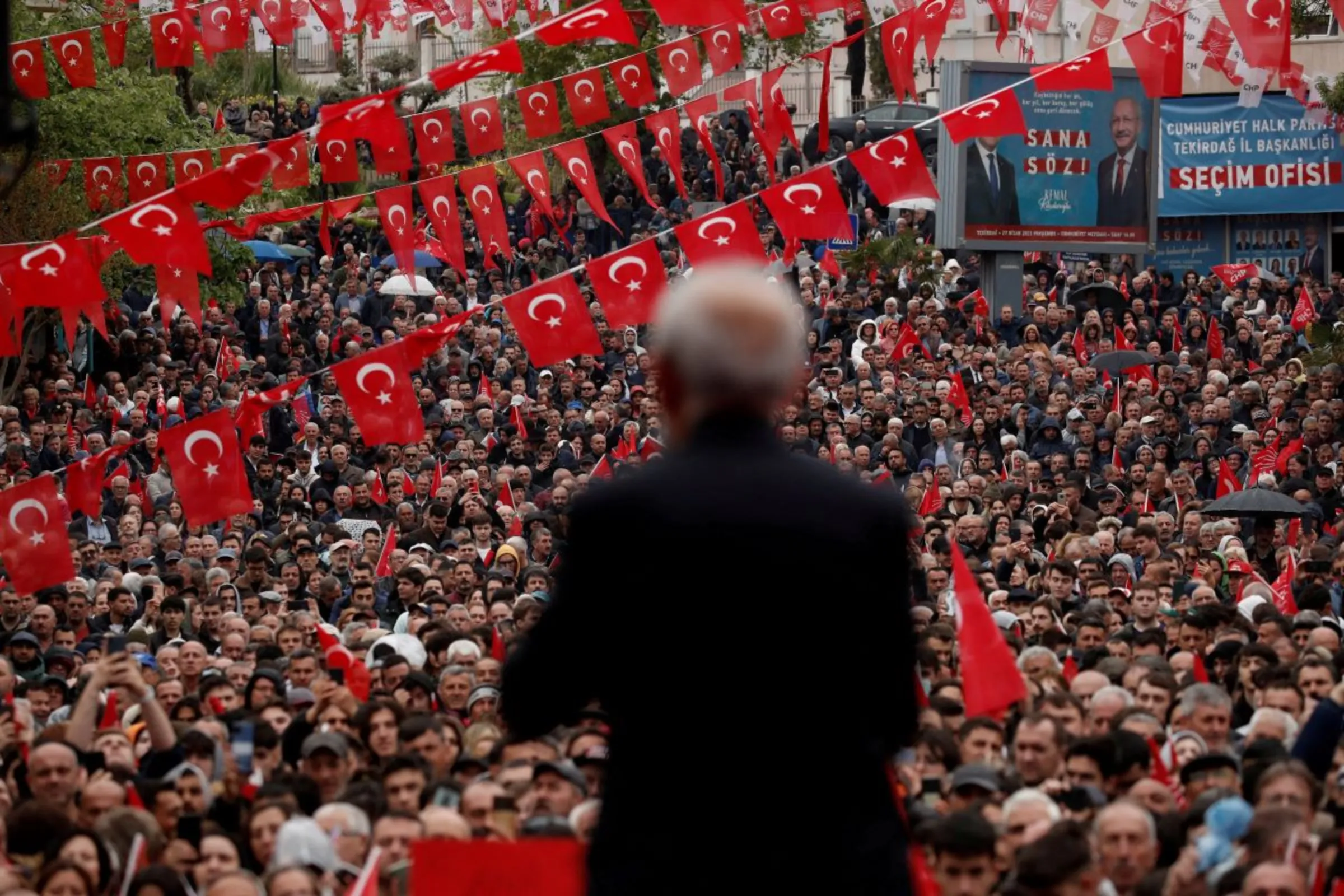 'Disinformation' law
Turkey's 'disinformation' law is the country's latest legislation aimed at stifling freedom of expression, lawyers and activists say. Journalists and social media users can face up to three years for spreading disinformation online.
Critics have said there is no clear definition of "false or misleading information", leaving the law open to abuse by courts they say have cracked down aggressively on open dissent in recent years in the country of some 85 million.
The law also makes social media companies pass on details on anyone who spreads false information, and appoints local representatives to handle the removal of content when required.
Analysts and consultants say social media companies have global privacy standards they are unlikely to breach in Turkey as that could set dangerous precedents for other countries looking to exert control on social platforms.
Neither Twitter nor Meta responded to requests for comment.
In February Turkish police said they arrested 78 people accused of creating fear and panic by "sharing provocative posts" on social media about a devastating earthquake that killed more than 50,000 people in Turkey and Syria.
Cagin Eroglu, a project coordinator with Turkey's Freedom Research Association, thinks the quake's official death count is undervalued, but that any challenge of the government's estimate carries risks.
"You cannot say that we did our own calculations ... truth has been shifted," he said in a phone interview.
"It has to be in accordance with the official narrative of the government. You have to get in line with that truth in order not to be prosecuted by this law."
Kaya, the lawyer, said he no longer posts about certain topics like the government's response to the earthquake.
"I'm a lawyer, so I know what statements the government is willing to sue, so I'm careful."
For Baris Altintas, co-director of the Media and Law Studies Association, "this law ahead of the elections seems to be an intimidating factor. It is to deter and intimidate civil society and regular citizens."
The Venice Commission, which advises the Council of Europe rights watchdog, said prison sentences and other fallout from the law would be disproportionate to its aims and could lead to "arbitrary restrictions of freedom of expression" ahead of the election.
"They (the government) want to be the one authority in this space," Kaya said. "Not the (social media) company, not the users."
(Reporting by Nazih Osseiran; Editing by Zoe Tabary.)
---
---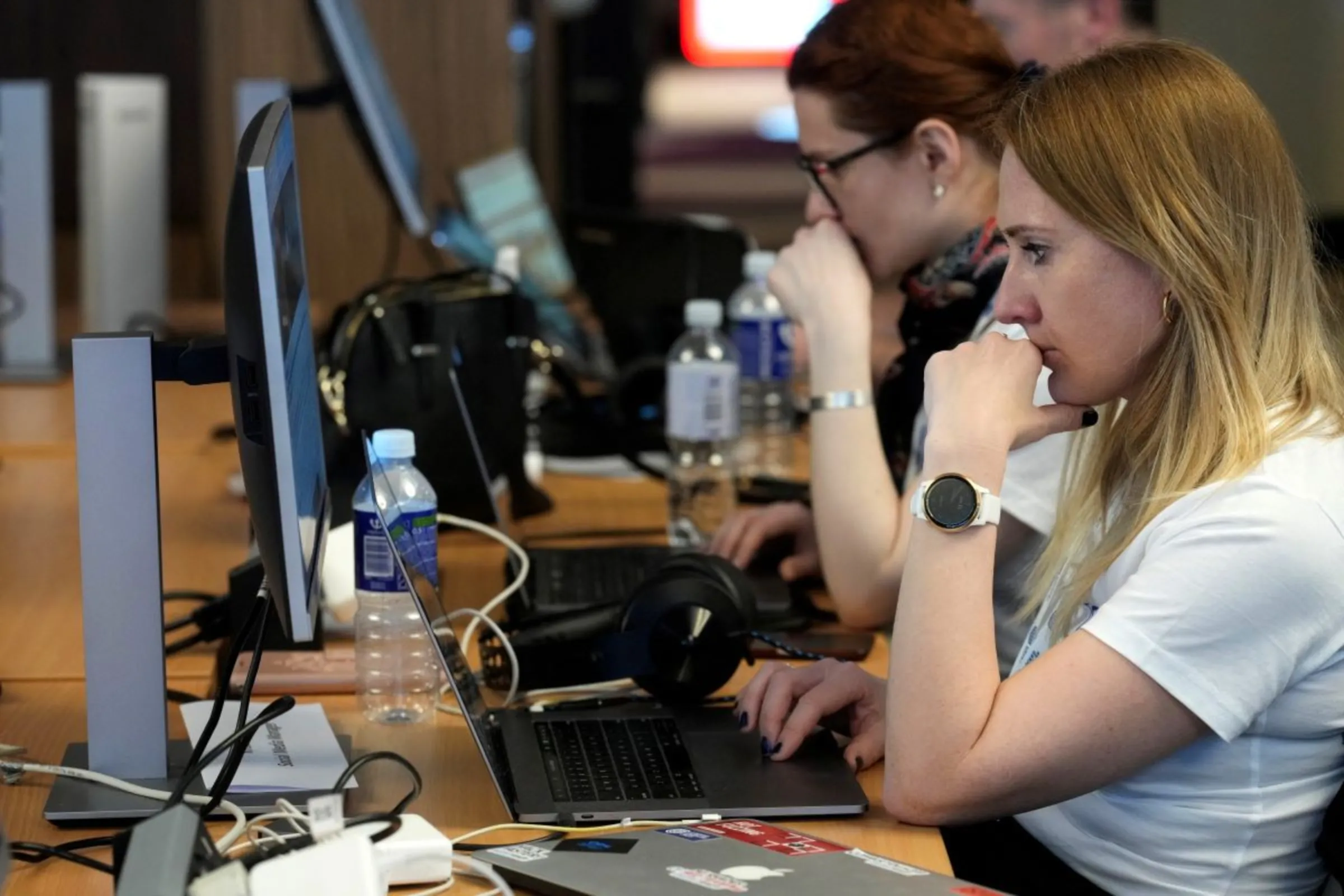 ---
Tags
Disinformation and misinformation

Content moderation

Tech regulation

Social media

Data rights
---