As jobs law stalls, Philippines struggles to green economy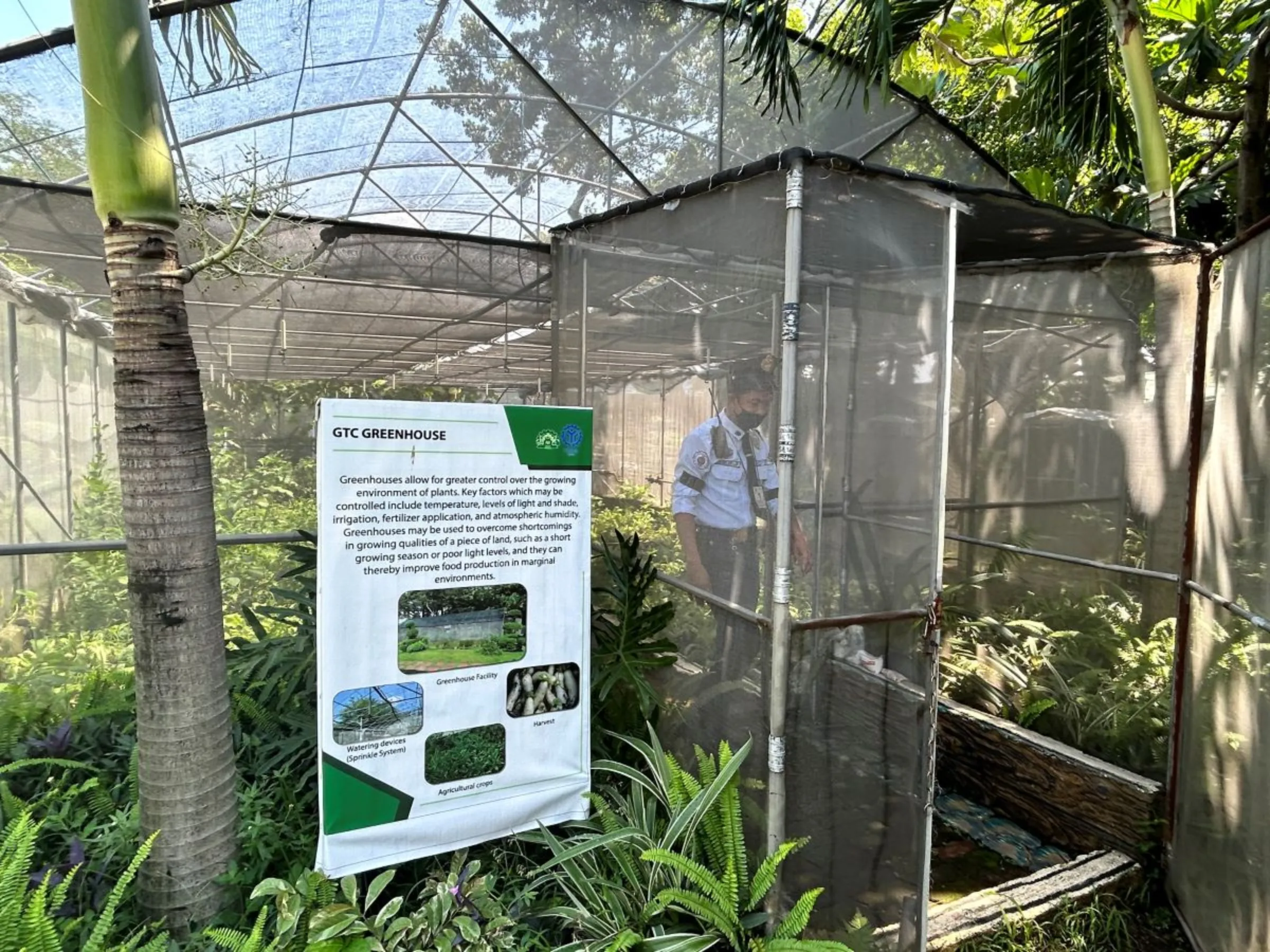 The Philippines' Green Technology Centre provides training for green skills for technical and vocational jobs. June 16, 2023. Mariejo Ramos/Thomson Reuters Foundation
What's the context?
The Philippines plans to push green skills in manufacturing and construction - but training for workers has been delayed
Philippines has yet to fully enforce 7-year-old Green Jobs Act
Lack of green experts and technology stall implementation
Government aims to set standards for green job creation in 2023
MANILA - Eight years ago, the Philippine government built an ultra-modern Green Technology Centre in the city of Taguig to spearhead a national drive for jobs to help combat climate change and protect the environment.
These days, however, the two-storey building of 1,000-square metres (10,800 sq ft) stands almost empty - and with only nine staff - after an innovative green jobs law stalled.
Around the world, countries are increasingly passing legislation to fight climate change, safeguard nature and cut pollution, but the U.N. Environment Programme says new laws often suffer from a lack of enforcement.
The Philippines centre in Taguig, near Manila, was built to teach greener, less-polluting techniques to workers in jobs ranging from construction to car mechanics, under the National Institute for Technical Education and Skills development.
It is intended to play a key role in implementing the Philippine Green Jobs Act of 2016 — the first and only legislation of its kind in Asia — which would promote micro, small and medium enterprises that create green jobs through tax deductions and tax-free imports of capital equipment.
Seven years after the law was passed, however, the vital standards and technologies to train and certify workers for jobs that produce green goods and services have yet to be defined, delaying implementation.
The standards are now close to completion and the government has committed to put the law fully into practice by the end of 2023.
So far, the Taguig centre has been mainly limited to developing courses and educating dozens of green job experts who will train the wider workforce once the law gets off the ground.
Whole of government
The Green Technology Centre and the Green Jobs Act are part of the Philippines' "whole-of-government" approach to a "just transition", which aims to accelerate a shift to a sustainable, low-carbon and climate-resilient economy that also raises living standards for workers and their communities.
"The Philippines is not yet fully ready for just transition because it still doesn't have the technology to improve green practices," said Danielle Marie Torralba of the Climate Change Commission, one of the main implementing agencies of the Green Jobs Act.
"In addition, climate change awareness is not popular or mainstreamed in our society," she said, adding that details of the law were "near the finish line" to allow implementation by the end of 2023.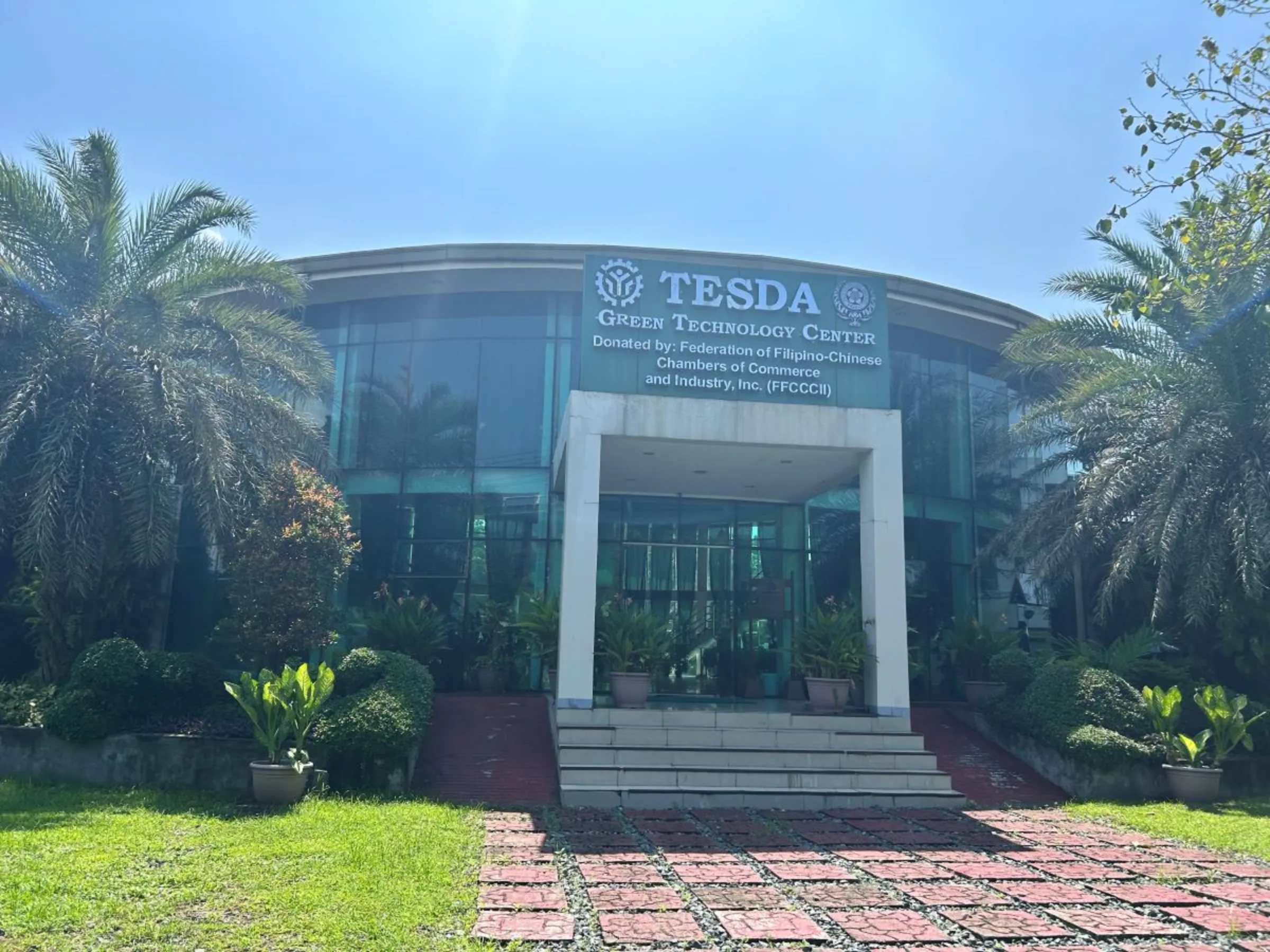 As one of the countries most at risk from climate change, the Philippines suffered more than 500 billion pesos ($9.2 billion) in damages from weather extremes over the past decade, according to the Department of Finance.
And the World Bank says climate change risks – such as extreme weather events and slow onset trends of temperature increase and sea level rise – are threatening the Philippines' target to become a high-income economy by 2045.
Current annual losses from typhoons alone are estimated to reach 1.2% of the Philippines' gross domestic product, according to the bank's 2022 Country Climate and Development Report.
Green skills
The Technical Education Skills Development Authority (TESDA), the government agency that manages the Green Technology Centre, has so far 'greened' 30% of around 300 job training courses, including construction, solar photovoltaics, welding, automotive and transport.
For the automotive sector, for instance, the new curriculum covers how to recycle or dispose of old engine oil responsibly. Welders are taught to reduce use of gases like carbon dioxide and argon.
TESDA has also introduced green training for jobs including housekeeping, tour-guiding and computer-programming.
Edgardo Caldit, a technical education and skills development specialist at the centre, said the initiative reflects the Philippines' ambition to create green jobs.
But he grapples with limited resources and said green skills training still does not appeal to Filipino workers. TESDA failed to attract a single applicant, for instance, when it introduced training for solid waste management.
"Filipino workers have yet to feel the benefits of green jobs and green skills. Many of them don't necessarily want to be green workers - and don't see green skills as something that can boost their employability," he said.
Caldit said a huge factor is that the Department of Labour and Employment has yet to finalise an official list of green careers, professions and skills available to workers.
"The definition of a green job remains vague for most workers. But if they received the proper training and certification for such jobs, they would gain a different sense of interest and pride in their new job titles," he said.
A dearth of qualified trainers is another challenge, Caldit said. "We simply don't have that many experts in this country and low government pay for these experts had also been a deterrent," he added.
Defining green jobs
The Philippine law defines green jobs as "employment that contributes to preserving or restoring the quality of the environment".
Such jobs must also be "productive, respect the rights of workers, deliver a fair income, provide security in the workplace and social protection, and promote social dialogue".
The labour department, Climate Change Commission and 20 other government agencies are tasked with implementing the law.
Only enterprises that meet the standards for the assessment and certification of green goods, services, technologies and practices can apply for incentives under the law.
The Climate Change Commission plans to adopt those key standards by the end of 2023. Both Torralba and Caldit said the pandemic had slowed momentum for the law, forcing agencies to go back to the drawing board last year.
"Defining 'green' is something that we really had to work on. How do we say that certain products and services are green, how do we assess that, and how can enterprises apply for incentives? That's what we and other agencies had really focused on for the past years," said Torralba.
Despite the legal foundation, the Philippines still falls behind its Asian neighbours in the share of green skills among its workforce, especially in agriculture, according to LinkedIn's Global Green Skills Report 2022.
While high-income and upper-middle income countries maintained a steady green hiring rate in 2020, the rate of greening the workforce in lower-income countries decelerated, according to the report.
The International Labour Organisation (ILO) has recognised the crucial role that all businesses can play in greening the workforce and driving forward a just transition.
However, in 2022, the ILO noted that many small businesses face barriers, including limited access to finance and skills, lack of information and knowledge on innovation, and inconsistent enforcement of regulation.
"We want to incentivise enterprises because decarbonising and greening our economy should start with the private sector," said Torralba.
The new law aims to inspire enterprises still pursuing 'business as usual' to adopt green practices, she added.
"That's how we really imagined it," she said.
(Reporting by Mariejo Ramos. Editing by Alister Doyle and Megan Rowling)
---
---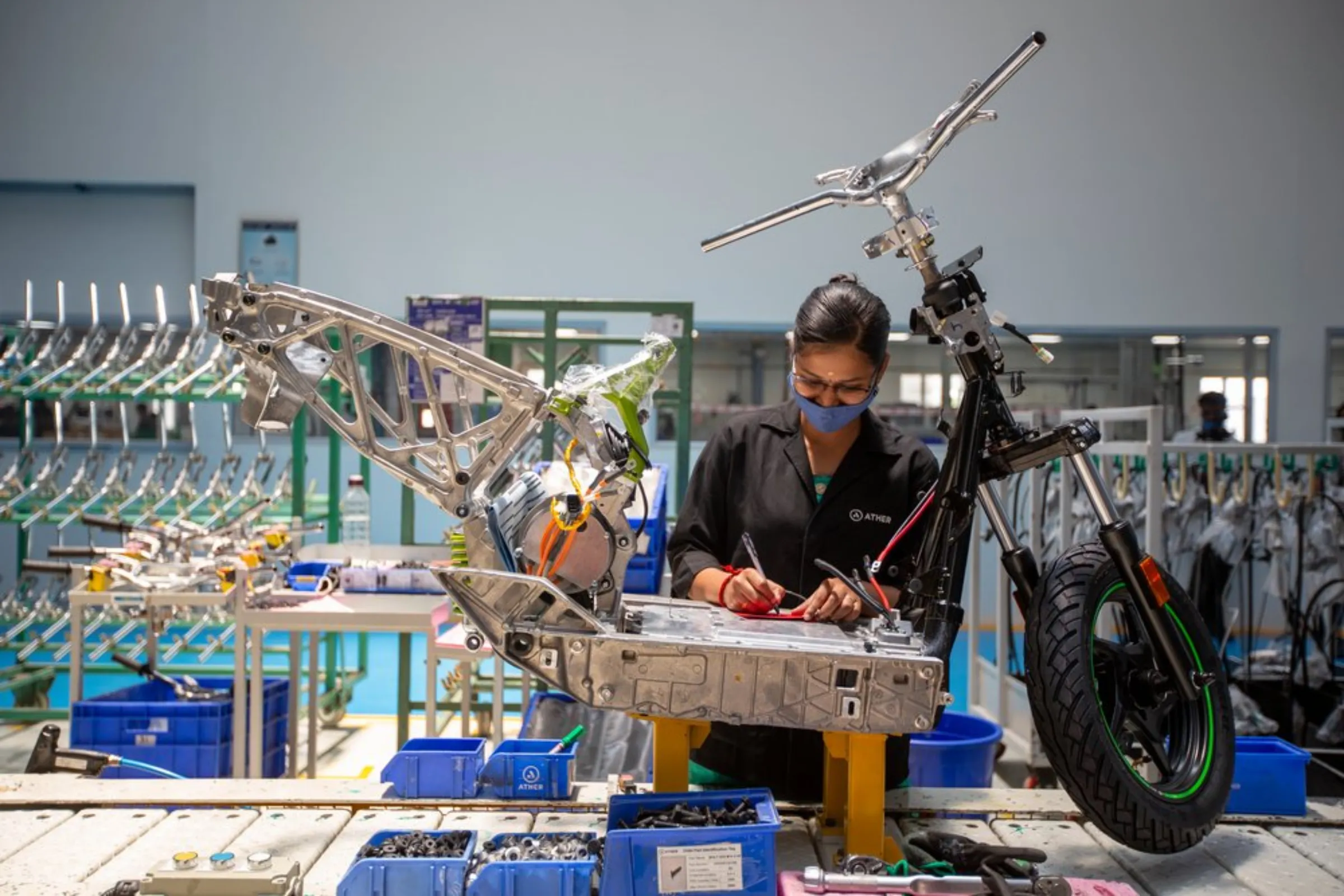 ---
Tags
Adaptation

Biodiversity

Green jobs
---