South African entrepreneur drives electric scooter dream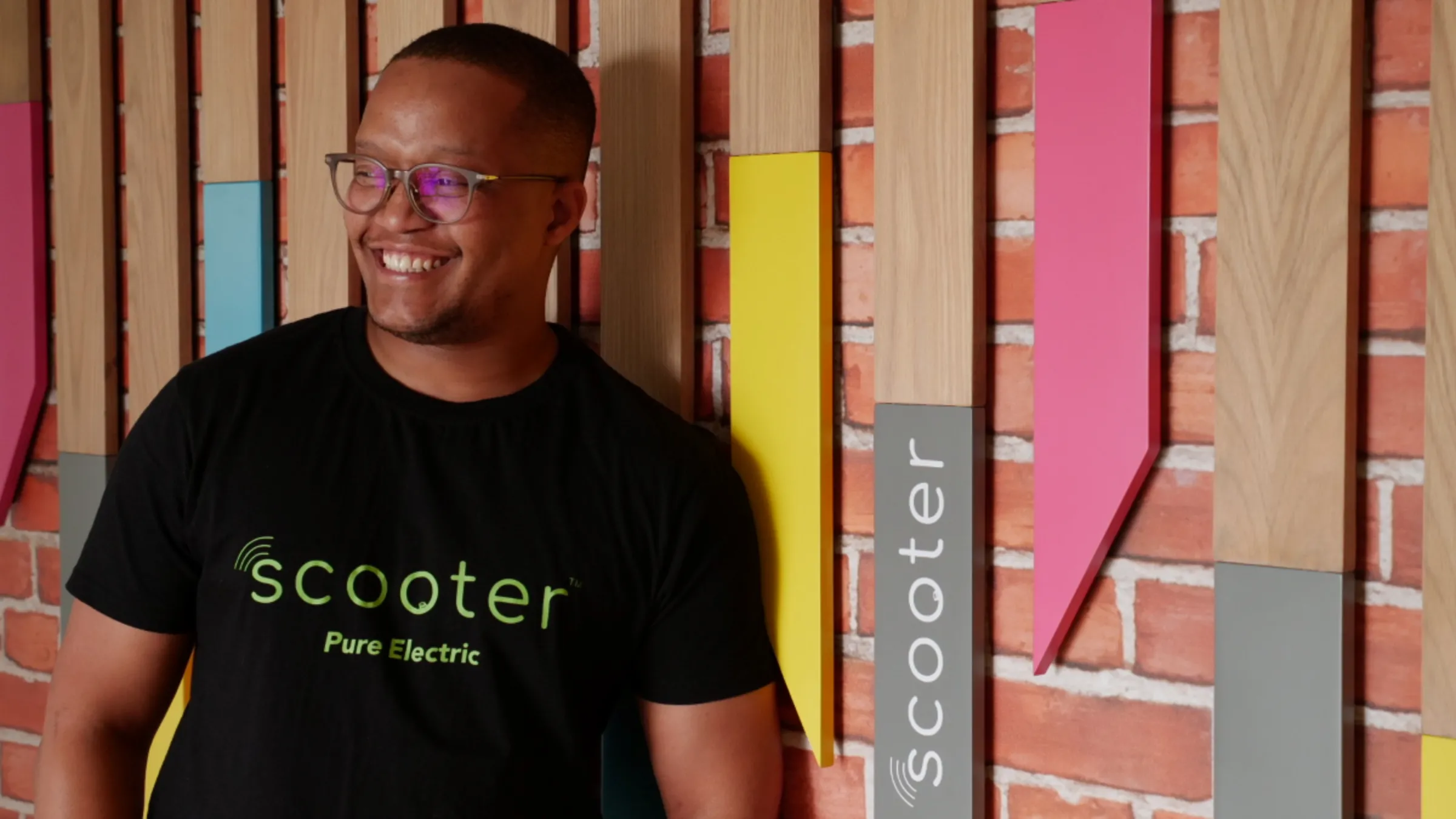 Fezile Dhlamini smiles for a photo in his office Johannesburg, South Africa, April 21, 2023. Thomson Reuters Foundation/Kim Harrisberg
What's the context?
African EV markets are starting to take off, but the continent has few manufacturers despite being rich in the resources needed
This story is part of a series on transforming the world of work for a greener, fairer global economy: "Green jobs for a just transition"
JOHANNESBURG - Fezile Dhlamini never thought of himself as an entrepreneur, but at the age of 31 he has already dedicated the last seven years of his life to designing and manufacturing South African-made electric transport and cargo scooters.
He grew up both in the townships and suburbs of Johannesburg, exposing him to the country's inequality and apartheid-era spatial planning that, until today, left cities victim to urban sprawl and poorly designed transport routes.
Now, the founder and CEO of Green Scooter is on a mission to source African materials to build African electric vehicles (EVs), utilising resources such as lithium used in batteries.
With a team of five and a fleet of more than 70 scooters, his start-up sells fully electric vehicles and EV power-train components - one of the first to do so in South Africa.
Yet Dhlamini has had to tackle widespread scepticism from funders who think he is catering to the wrong market.
South Africa is leading the electric vehicle market in Africa, but in 2020 there were only 6,000 EVs on its roads, making up less than 0.2% of car sales in the country, according to the Energy for Growth Hub think tank.
No large-scale EV manufacturer exists in Africa, with the majority of production taking place elsewhere, such as the United States, China and parts of Europe.
Dhlamini is determined to see EVs designed by Africans, for Africans, to ensure that the resource-rich continent plays its full part in this new green chapter.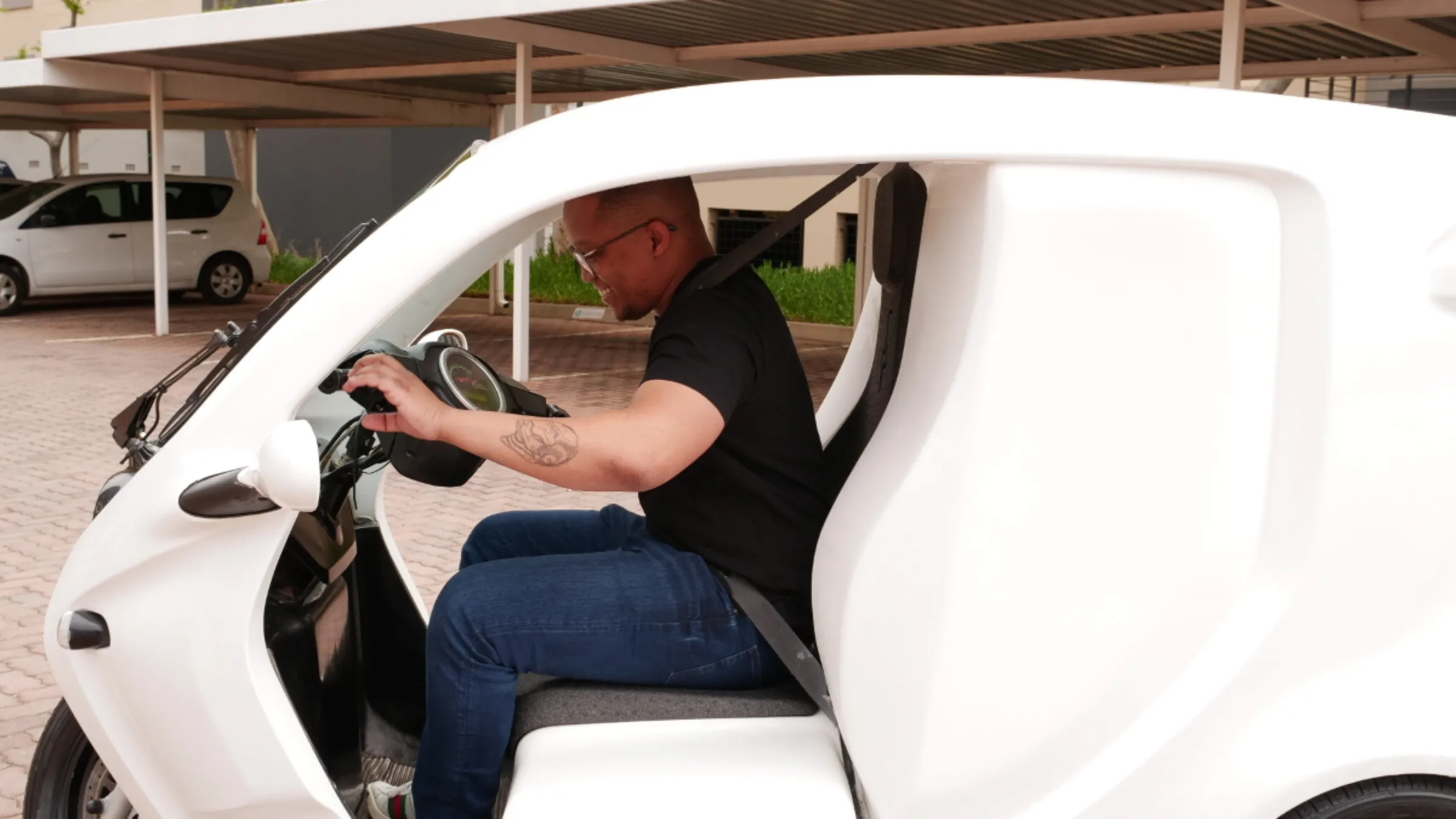 Why did you choose this job?
"In 2015, I was in a small South African town called Richards Bay. It was a hot, humid day and I saw a lady jump out of a minibus taxi carrying a bunch of shopping bags. I knew she was about to begin her last mile, and that could be about a 3-5 km walk. And it bothered me. So I got obsessed with resolving last-mile transport in an affordable way.
I have always been fascinated with science, tech and design. I watched hours of YouTube videos on mobility in Africa and realised early on that we will have to participate with a much smaller vehicle that costs less. Then the environment came into play and I knew electric vehicles made the most sense.
What do you enjoy about the job?
"I love the fact that I started. I told myself that I will see this through. Now we have 70 vehicles in total - 54 are on the road in cities all over the country.
When I take the scooters into townships, you have all these kids... running beside the vehicle and pointing at it and laughing. Then they think: 'Wait, why is there is no sound? Wait, this thing is electric' - and there is an 'Aha!' moment for them.
The problem was that the exposure to electric vehicles was never going to happen for people in townships in this decade. I would love to see those kids becoming the engineers and scientists that build the world around us."
What are the challenges?
"I faced about 370 funding rejections before I got one 'yes'. I have had no government support. I was told there is no market for electric vehicles, I was asked what about load-shedding? No one was willing to fund me. People asked: 'What makes you think electric will replace fossil fuels?' I told them that's what people used to say about horses.
The biggest challenge in South Africa, the reason why we have so many cars on the road, is because of our spatial planning. There is no sustainable transport network.
There's also no African battery supplier, so we import battery cells from India, Taiwan and China. I have ambitions of getting into the battery manufacturing space. We've got the lithium, we've got the reserves on the continent.
In Africa, South Africa itself, we have highly qualified engineers, but we lose them to other countries because we're not creating the environment for them to grow in.
To make South Africa a more investor-palatable country, we need better governance."
How do you see jobs in your sector evolving in the next decade?
"We have a passenger and a cargo vehicle - and a third one on its way, which is a cargo unit that has solar power back-up and can go up to 60 km (37 miles) per hour.
In the next 12 months, we will have built another 72 units and we hope to employ another 37 people. In the next decade we hope to create thousands of direct and indirect jobs.
We want to focus on three things: employment, skills transfer and carbon-zero. We are also working with a local university to design graduate programmes that focus on the EV space for engineering and science students.
I'm not going to say I have never thought about giving up, with the government not supporting me - even as they claim to support small and medium-sized enterprises (SMEs). But I believe in what we are doing ... I want to play my part."
This interview has been edited for length and clarity.
(Reporting by Kim Harrisberg; Editing by Megan Rowling and Kieran Guilbert.)
---
---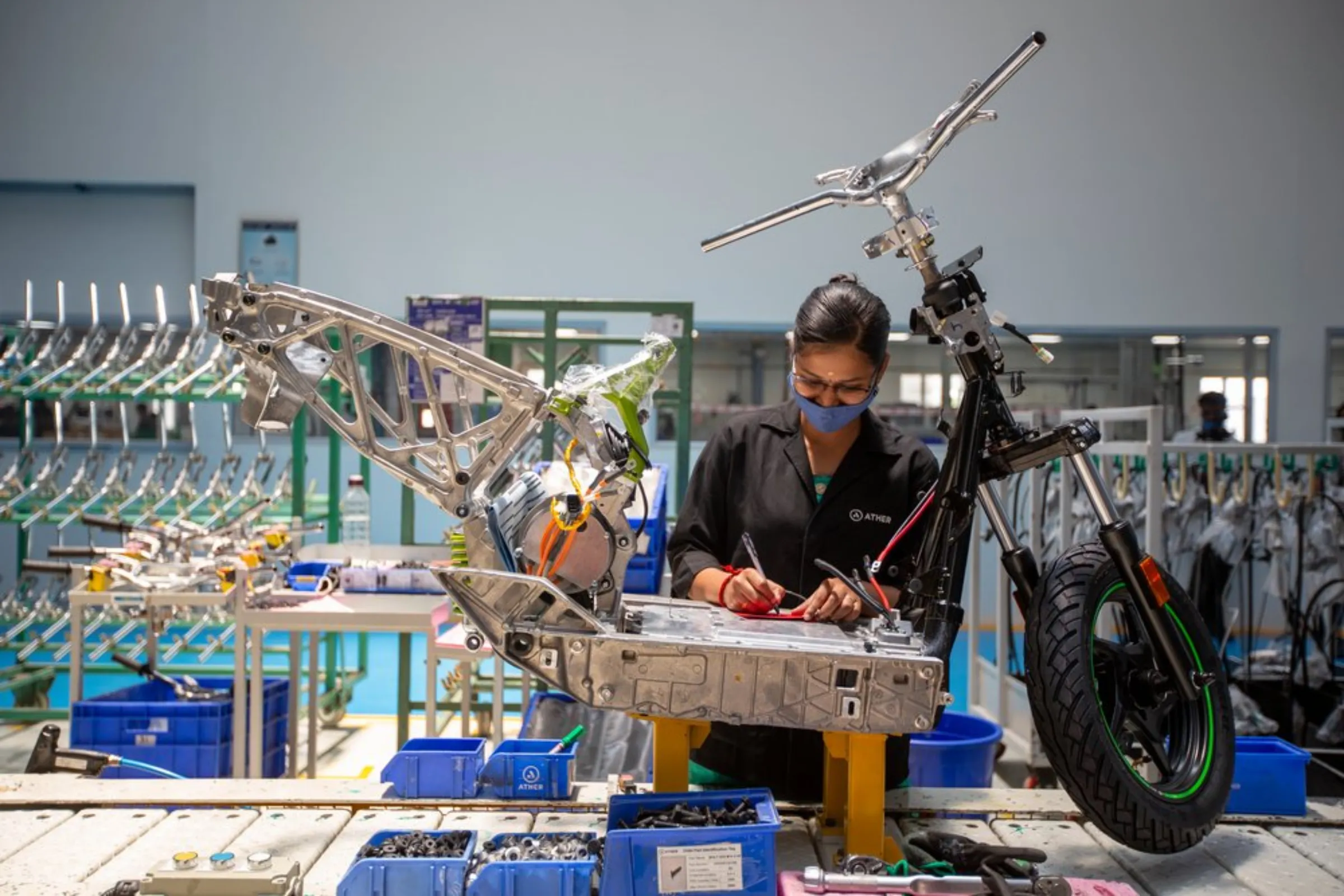 ---
Tags
Adaptation

Energy efficiency

Net-zero

Green jobs
---