Life in the shadow of Lebanon's crumbling health service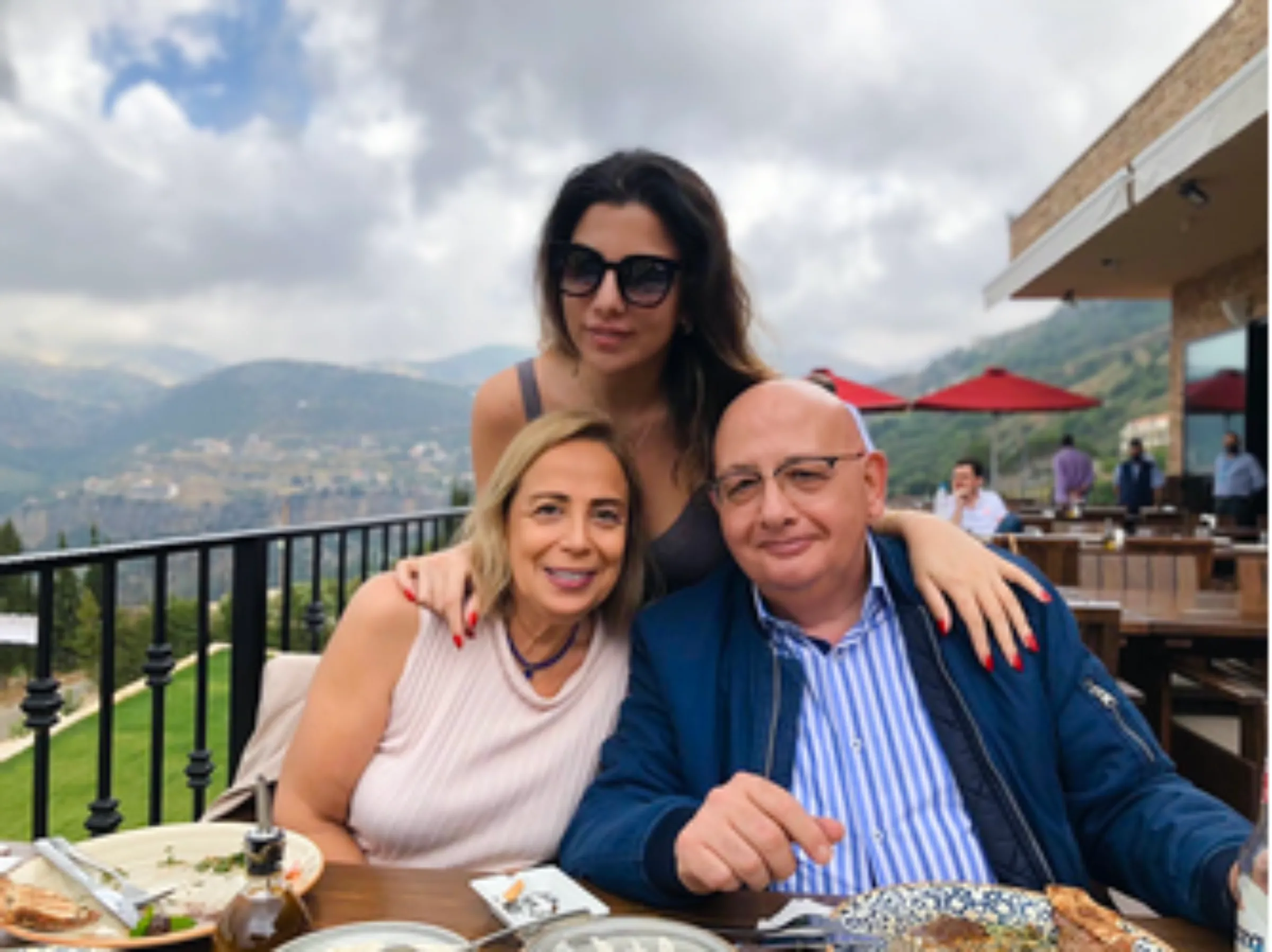 Thomson Reuters Foundation correspondent Tala Ramadan poses for a photo with her family in Jezzine, Lebanon, 2019 via Thomson Reuters Foundation
What's the context?
As Lebanon's economic crisis sends doctors and nurses abroad in search of a better life, Thomson Reuters Foundation correspondent Tala Ramadan reflects on what that means for those left behind
By Tala Ramadan
"God gave me a long life, but I'd be dead if it wasn't for my daughters paying all the hospital bills," a middle-aged woman told me recently in a shared Beirut taxi, explaining that she was on her way to undergo chemotherapy.
Despite their mother's illness, her daughters are lucky, I thought to myself.
They were able to find a doctor who could diagnose her and they could afford to pay for her treatment. Now, hopefully, they can watch as their mother recovers. This is no longer the case for most people in Lebanon.
Many young people, including myself, are obsessed with the health of their ageing parents. Of course, this is a universal worry but it has taken on a sense of real urgency here.
Our economy is in freefall due to what the World Bank has called the world's worst economic crisis for 150 years.
The currency has lost 90% of its value, nearly three-quarters of the population have been pushed into poverty and, perhaps most worrying of all, the health service is crumbling.
Medicine is hard to find, clinics can't count on a reliable supply of electricity, and doctors and nurses are leaving the country in massive numbers.
Paediatric care units are even being forced to turn sick children away because medical staff just aren't there to treat them. In September 2021, the World Health Organization (WHO) estimated that nearly 40% of Lebanon's doctors and nearly 30% of its nurses had left since October 2019.
According to local media reports, a baby girl died this week after being turned away from four hospitals.
"Children are dying because they cannot be cared for," a doctor told me as I reported on a story earlier this month about the exodus of healthcare workers.
As a result of power outages that shut off fridges and freezers, cases of food poisoning have surged.
"Be careful what you buy for your family; serve a variety of healthy foods, limit junk food, and keep fresh fruits and vegetables on hand," says a child health checklist given to parents by health authorities.
This is the sort of checklist I use to make sure my parents stay strong, but the thought that they might need medical attention is terrifying. Who knows whether we would be able to get them into a hospital? Who knows if there would even be a doctor to treat them?
Can I be a mother?
Though I'm inadvertently practicing my parenting skills on my own parents, I'm afraid the economic crisis and lack of reliable healthcare will prevent me from becoming a mother.
The U.N. children's agency, UNICEF, in April said the number of women dying from complications related to pregnancy had nearly tripled during the three years of economic crisis as midwives leave.
Faysal el-Kak, coordinator of Lebanon's National Committee on Safe Motherhood, said maternal deaths had spiked largely due to the coronavirus pandemic but that the dire economic situation was also a major factor.
"The Lebanese crisis is a strong variable - maybe the mum is not visiting enough, afraid of going to the doctor because it costs money," he told Reuters.
So, what can I do? Like many Lebanese women in their late 20s, I worry about whether I can have kids with all this instability.
As a journalist who is paid in U.S. dollars, I am privileged. But expenses are increasing by the day. Everyone is feeling it.
To enter a hospital, you have to wait at the door and make a downpayment, usually in dollars. Most people cannot afford this.
My gynecologist said a growing number of young women are asking about egg freezing. They don't see motherhood happening any time soon and they want some hope.
Others want to start a new life abroad.
But I will not leave, even as I worry about my future.
Lebanese journalists need to be here to report on what is happening, to hold the government to account, and to amplify the voices of those most affected. The more young people who stay, the better we can try to improve things.
And my family needs me.
---
---
Tags
Government aid

Wealth inequality

Poverty

Cost of living

Economic inclusion
---