Comedy can be a weird and frustrating place if you are a woman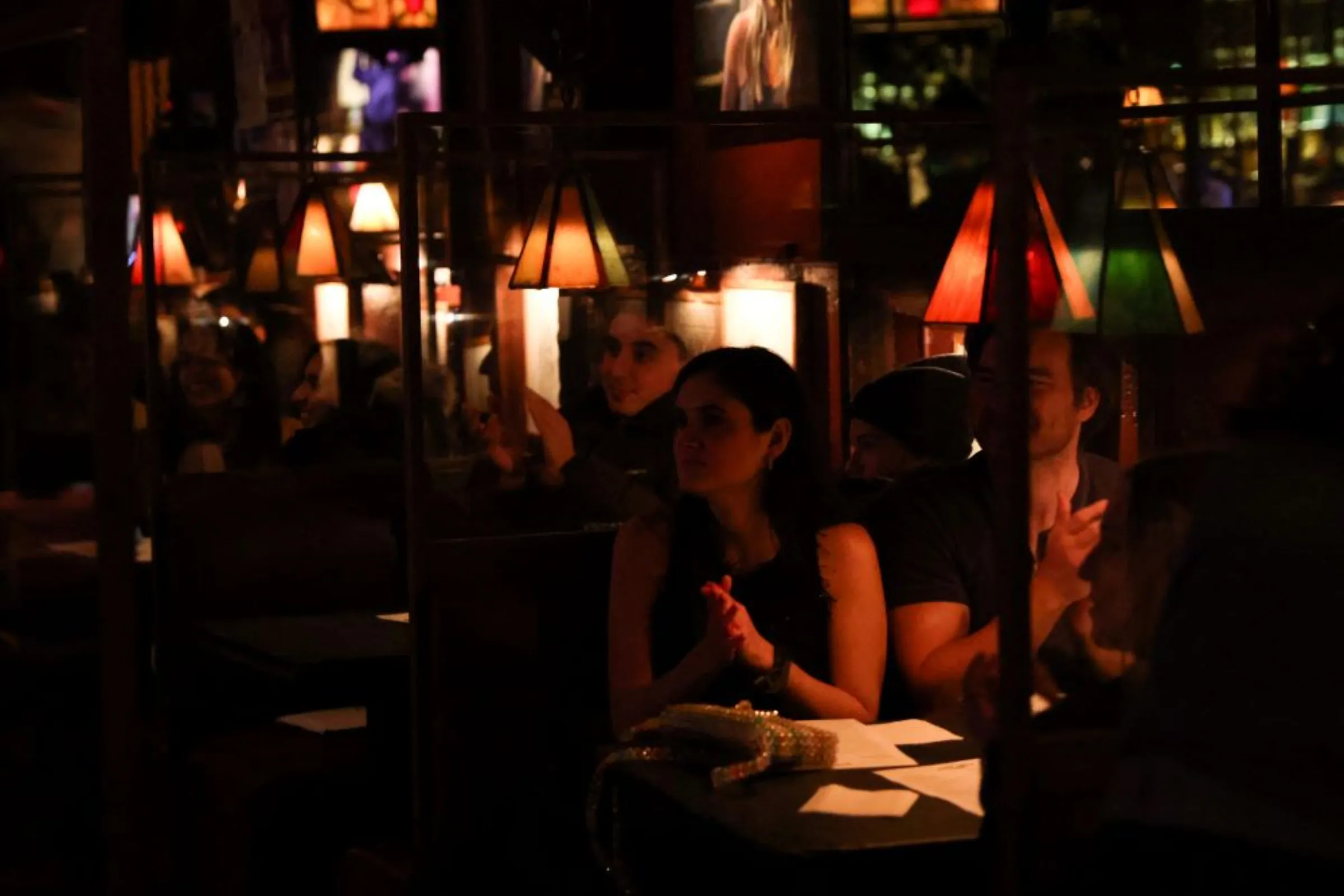 People watch a performance at Comedy Club on its first night back open after loosened restrictions during the continued outbreak of the coronavirus disease (COVID-19) in Manhattan, New York, U.S., April 2, 2021. REUTERS/Caitlin Ochs
Women are under-valued on the stand-up circuit but, through organising, they are fighting for change
Daisy Earl is a former Scottish Comedian of the Year, Scottish Variety Award, Chortle Best Newcomer Winner, and founder of The Owl Network.
I started stand-up comedy ten years ago and I absolutely love it. There isn't a better feeling than making a room full of strangers laugh.
Writing stand-up is alchemy for me. I can take anything I worry about, or anything I fear, and turn it into something funny.
Through stand-up, I have travelled to some incredible places around the world. I have met some of my comedy heroes. I have performed at the Edinburgh festival and at amazing comedy clubs and theatres. I have been on TV and radio. I have done some brilliant things that I never would have imagined when I gave stand-up a try at an open mic a decade ago.
But comedy can be a weird and frustrating place if you are a woman. In club comedy, there are generally four performers on a line-up. There is a host who introduces the acts, and then there is the opener, the middle act, and the headliner. Usually, the headliner and the opener get paid more than the middle, and the headliner gets paid a little more than the opener.
If you get stuck in the middle of a bill, it is less fun for two reasons. You get paid slightly less on that line-up, but the timings also mean it is unlikely you can "double up." Doubling up is when you open one show and then close a different show nearby - essentially, doing two shows in one night. Doubling, especially If you live in large metropolitan areas, is often the only way you can make enough money to make a living on the comedy circuit.
If you are in the middle, due to timings, you can't double. And the trouble with this? Middle acts are often women. In fact, so often is the middle act female that some older comedians refer to it as "the girl's spot."
I asked a promoter once why he always put me in the middle. I explained to him I was headlining other shows, I was a strong opener, and gently pointed out that I had always smashed doing the middle in his club. What more did he need to see from me? His reply was that he preferred women in the middle because the line-up looked more equal. That the audience would see a man, then a woman, then another man, and that seemed balanced.
He wasn't alone in that view. Many promoters apply the same logic. A line-up appearing equal is more important than a female performer being paid equally to her male peers and having the opportunity to work more shows per night, and to make decent money, like her male peers.
'A wild west'
Don't get me wrong, that isn't true for all clubs. Some comedy clubs are now actively promoting and encouraging female and non-binary acts. But sadly, that is not the case everywhere.
There is also often only one woman on a line-up. I would love for comedy to one day be in a place where line-ups are 50:50. We are half the population, so I see no reason why we can't be represented equally in stand-up.
The consequence of that is female performers don't often cross paths, especially if you are new. This is why The Owl Network, a network I set up and moderate alongside two other comedians (Alex Stringer and Tegan Marlow) is important. The Owl Network is a free collective for female and non-binary stand-up comedians UK-wide. We provide information, support, talks and opportunities to socialise, both online and in person.
Information is important in comedy, especially when it comes to pay. When I was starting out, too often I would find out only afterwards that I was paid half of what men were being paid to do the same slot. I won a large comedy competition and performed in a festival as part of the prize and, afterwards, I found out that I had agreed to be paid half of what was offered to male winners of the same contest. I had agreed to a flat fee because I didn't know you could be paid per show or what those payments should be. I couldn't complain because I had agreed to it. I was new, and I didn't know any better.
Support and advice networks such as The Owl Network allow more established acts like me to let newcomers know what is normal. Only the other day, a female comedian on the network asked me what I had been paid for shows for a particular promoter. She and I were similar professionally on paper and in the same position on the bill. He had offered her £25 less per show than what he had paid me. By telling her my fee was different, this gave her the leverage to renegotiate her own fee.
Comedy can be a wild west. There are no real unions, and no guidelines. But that is why The Owl Network is important. More established female and non-binary comedians can guide newer acts to know their worth, and hopefully this will lead to wider changes in the industry.
---
Any views expressed in this opinion piece are those of the author and not of Context or the Thomson Reuters Foundation.
---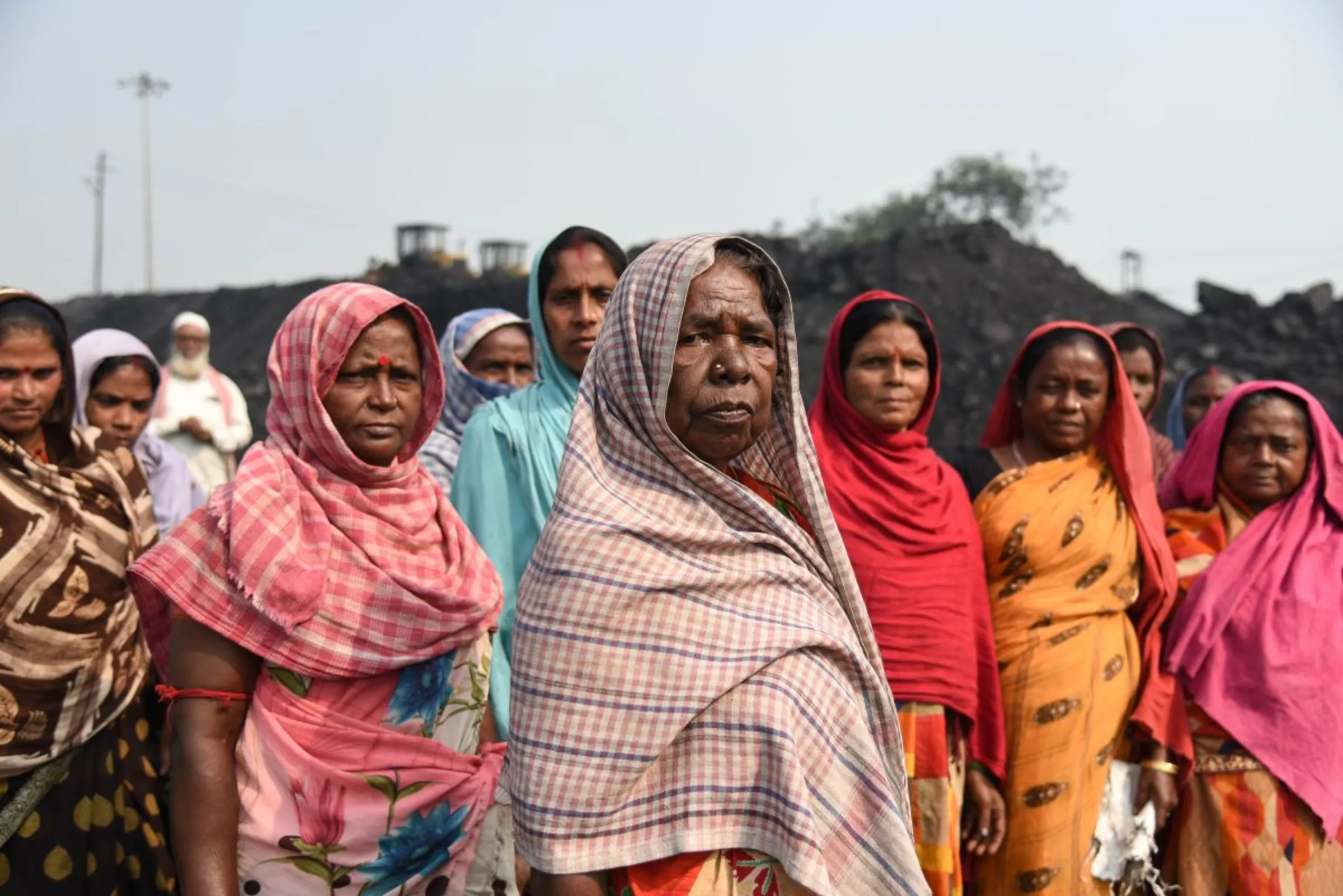 ---
Tags
Gender equity
Pay gaps
Future of work
Workers' rights
Economic inclusion
---