Rags not riches: Ghana drowns in Western castoffs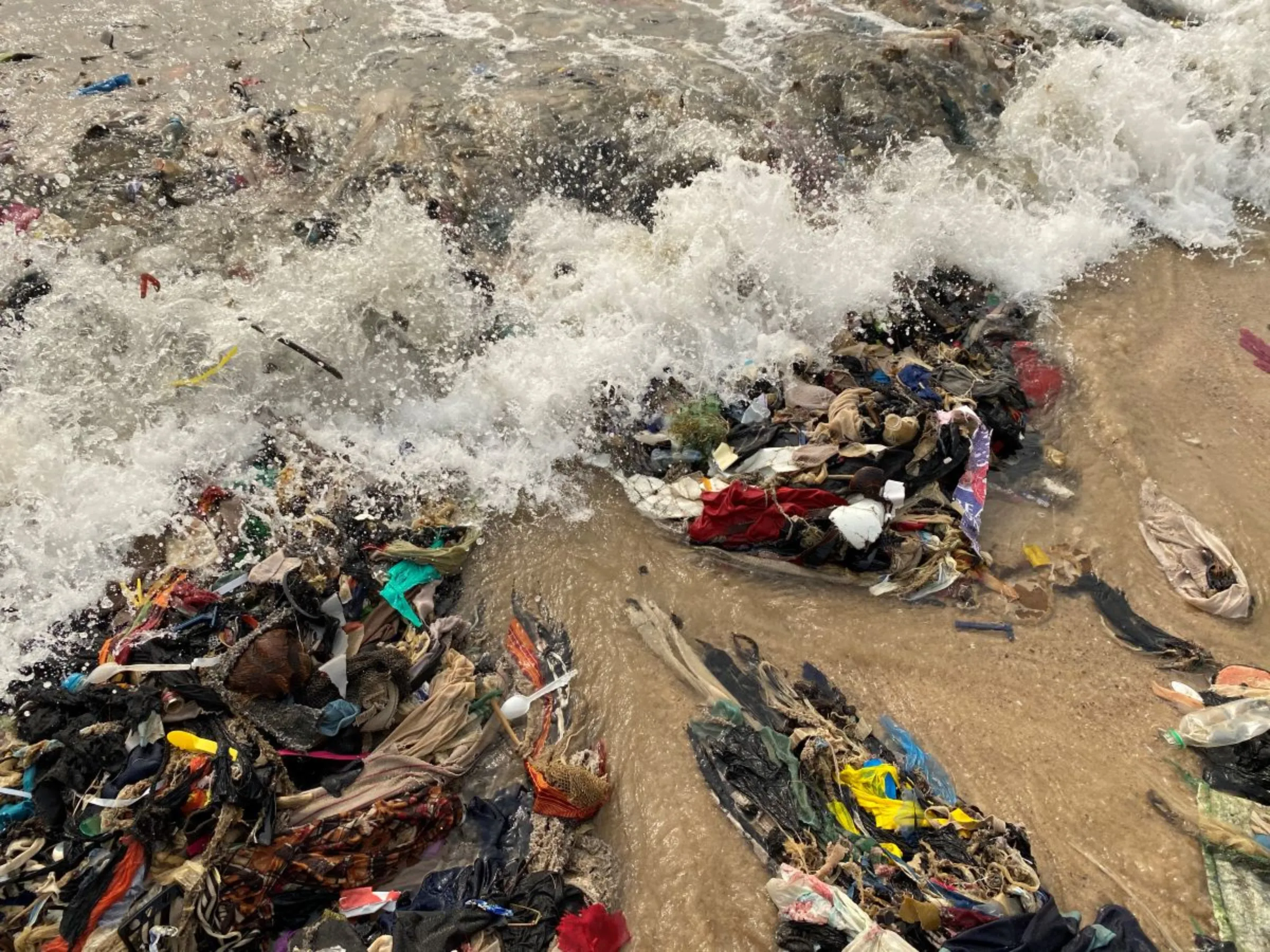 Clothing that cannot be sold by Kantamanto traders ends up on Osu Beach in Accra, Ghana. Global Fashion Agenda/Global Fashion Summit 2023/Handout via Thomson Reuters Foundation
What's the context?
Traders in the world's largest secondhand clothes market want reparations for chronic pollution caused by fast fashion
New to Context? We'd love for you to find out a little more about what we do. Click here for a selection of our best work.
Used clothes clog Accra's drains and beaches
Ghana lobbies rich nations for reparations
Campaigners urge fast fashion to cut production
ACCRA - Last year's must-have dress, yesterday's flares and countless other Western castoffs are strangling the Global South, prompting calls for fast fashion to pay the price for rampant overproduction.
Every week, some 15 million items of used clothes end up in Ghana's capital, shipped in bales from Europe, North America and Asia to the world's biggest secondhand clothes market.
Almost half the imported clothes are then junked, says the Accra-based Or Foundation, which is campaigning for reparations for the pollution caused by consumer fads whole continents away.
"Many of these garments should have been disposed of there, yet they put them into bales and ship them here. Fast fashion is fuelling waste, and they should not continue to expect us to use our taxes to process the industry's excesses," said Solomon Noi, head of waste management in the Ghanaian capital of Accra.
Noi told Context that tens of tonnes of fabric - from used clothes to rags - end up as junk each day, clogging ditches and gutters, polluting once-pristine beaches and strangling the seabed.
"We're collecting used clothes from our beaches and gutters every week. It is choking our landfill... Our country can't be the dumping ground for their waste," said Noi.
The castoffs, discarded by big brands and consumers alike, are shipped to Ghana for a new life, one of tens of big import hubs across Africa that bulk-buy used fabrics and repurpose them for the local market.
Noi said the market generates at least 100 tonnes of fabric waste daily, while city trash trucks can only carry 30 tonnes.
When it rains or floods, the backlog of fabric at informal dumps flows into gutters then wends its way to city beaches.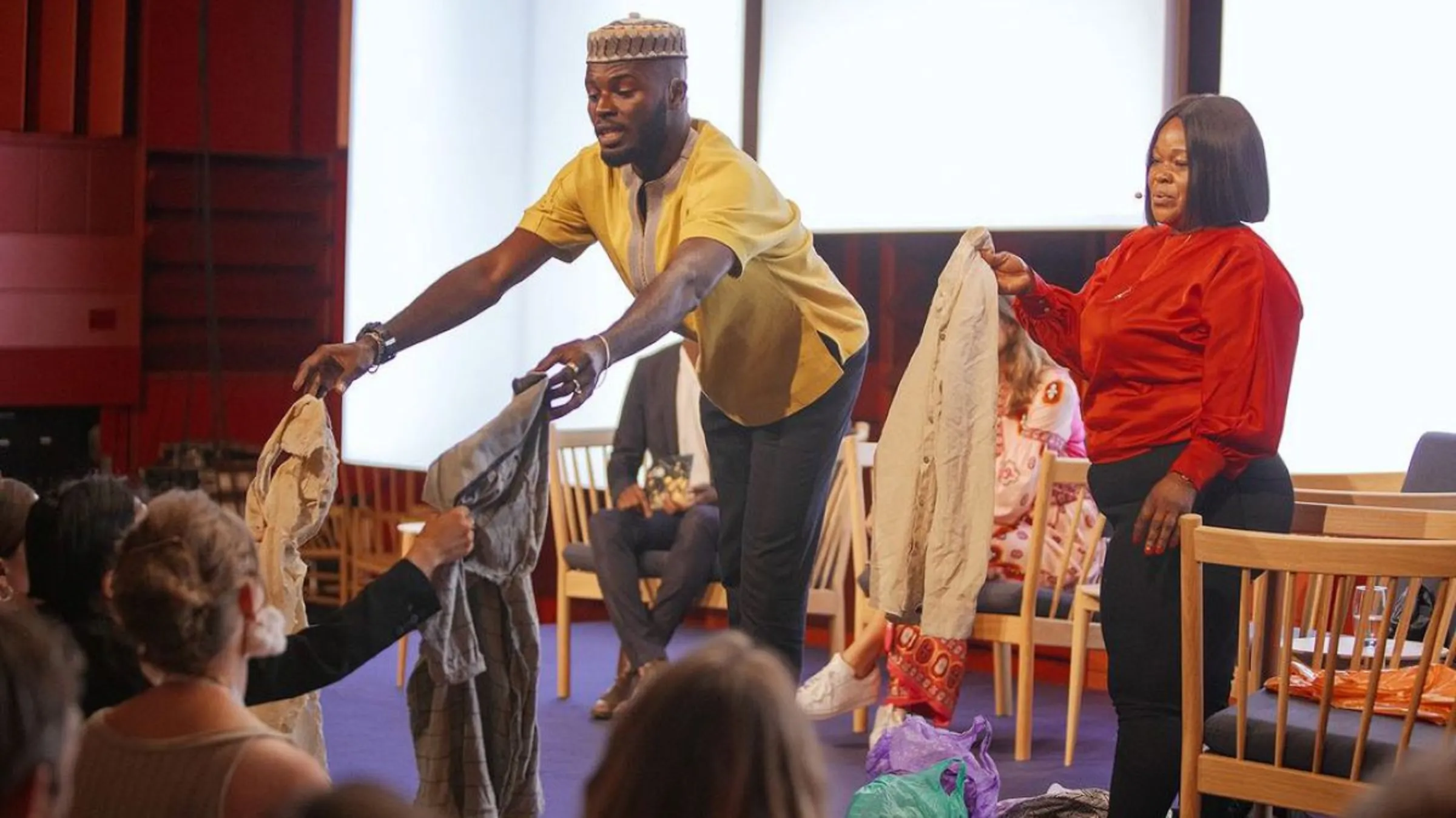 World's no. 1 used-clothing market
Nestled at the back of Accra's abandoned railway carriages is Kantamanto - the world's largest second-hand clothing market.
Hundreds of makeshift stalls display bundles of rumpled polo-necked shirts, battered bags and worn shoes from popular Western fashion brands.
Many are also designer knockoffs from Asia.
Vendors and shoppers bend over mountains of old shirts and women's clothing as they haggle under the hot sun.
A year ago, Abena Essoun had a stall in the market selling second-hand blouses and skirts from London to office workers in Ghana. Now, she's part of a pressure group travelling across Europe to lobby for help tackling the waste crisis.
#StopWasteColonialism campaigners say the fashion industry, notorious for overproduction, has used second-hand markets in the Global South to dump its waste, and should pay a price.
Their call for reparations is part of a growing push by campaigners around the world to make companies and countries pay for the damage they do, be it environmental, social or financial. Victims of pollution, enslavement and persecution have all joined the clamour for recompense with varying success.
Essoun said she had shifted slowly from saleswoman to activist, fed up with the shoddy stock that London offloaded.
"Most have stains, or are torn with paint or oil stains; the other half is rags. I'd sell half and throw the other half away," said the 42-year-old mother of two.
"A lot of us borrowed money to buy these clothes we could not sell. We couldn't pay (it) back, and we're not making profit. It was a vicious cycle of debt, and something had to be done," she said.
It was that mounting anger among Kantamanto's 30,000-plus traders and the frustration of Ghana's waste management agency that propelled calls for rich nations to stop dumping rags dressed up as secondhand clothes, and pay for the damage caused by shipping their scraps south.
Kantamanto gets about 15 million items of clothing each week from North America, Britain and Asia and about 40% of it ends up as waste according to the Or Foundation.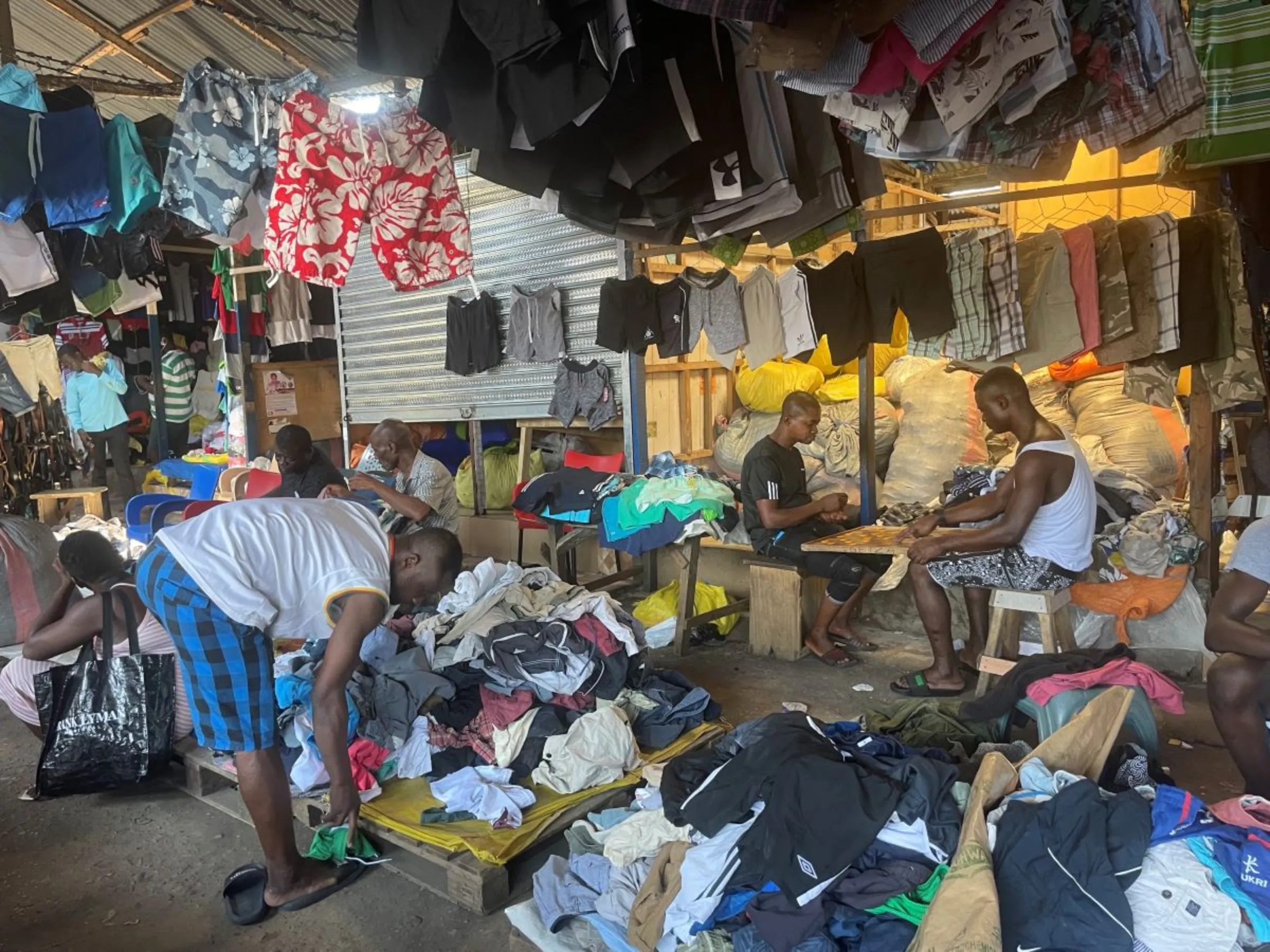 Fashion reparations?
The root of the crisis, activists say, is overproduction driven by a frenzied fast-fashion market, where ever-changing trends spawn a nonstop cycle of cheap, mass-produced clothing.
According to Fashion United, a global fashion network, the apparel industry churns out 100 billion to 150 billion items annually, and production has doubled in the last two decades.
The sector is responsible for nearly 100 million tonnes of waste every year and the figure is predicted to rise by at least 50% before 2030, the World Economic Forum said in a report.
In the last six months, Noi and Essoun - along with other traders - have met with European leaders in Paris, Brussels and at forums run by Global Fashion Agenda to discuss implementing the Extended Producer Responsibility, an environmental policy that makes brands accountable for their products' lifecycle.
It has been used as a waste management tool for batteries and electronics but adoption by the fashion world has been slow.
France is the only country with an EPR scheme for clothes, though the EU plans to follow its lead and make it mandatory for clothing companies operating across the bloc.
Under the proposed regulations, the EU will charge clothing manufacturers a per-garment fee, helping social enterprises fund recycling and waste disposal in the EU.
But campaigners in Ghana say that would only help EU members and bypass its bustling second-hand markets.
They want the EU to amend its plans and distribute levies right down the supply chain to include Ghana, and specifically the Kantamanto community that bears the brunt of the pollution.
Noi said the money could fund a recycling plant.
Campaigners also want brands to declare their production numbers and commit to reducing output by 40% over five years, attacking the root of the textile waste crisis.
Liz Ricketts from the Or Foundation said reparations would have twin benefits: compensating traders for the poor quality of their castoffs and helping Ghana clear up the mess they cause.
"It is a step in the right direction towards getting the industry to pay the community in Ghana whose environment has been destroyed, whose lives, health have been impacted by this pollution," Ricketts said.
"We need actual ecological reparations for that."
(Reporting by Bukola Adebayo; Editing by Lyndsay Griffiths.)
---
---
Tags
Race and inequality

Underground economies

Corporate responsibility
---