A decade after Rana Plaza, Bangladesh garment workers fight on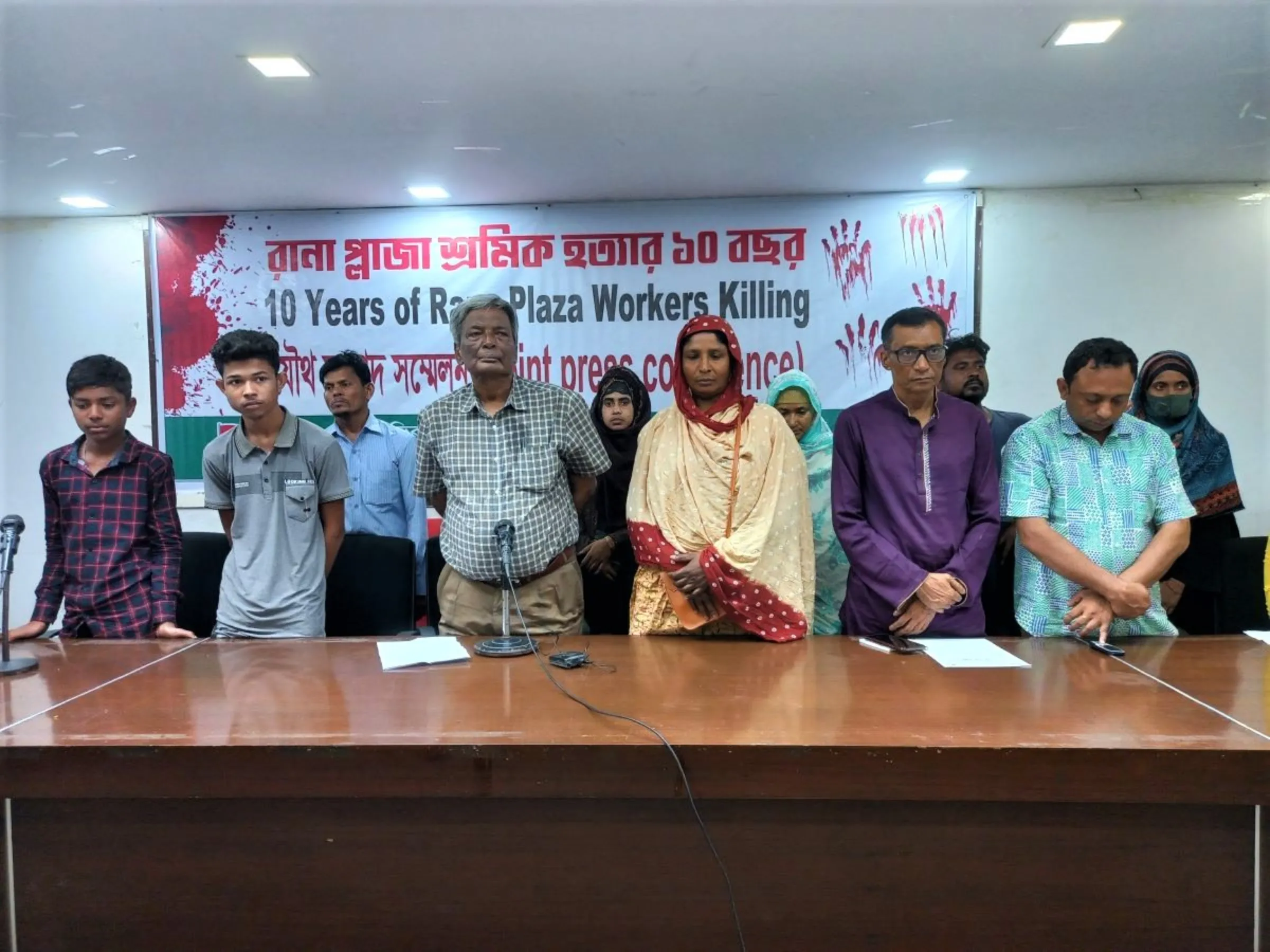 Survivors and family members of the Rana Plaza incident gather at a meeting organised by National Garment Workers Federation in Dhaka, Bangladesh, April 18, 2023. Thomson Reuters Foundation/Md Tahmid Zami
What's the context?
Garment factories are safer 10 years since Bangladesh's Rana Plaza disaster, but workers still face low pay and poor conditions
Garment workers demand better pay, employment benefits
Victims of disaster struggle to find work due injuries
Safety improves, but heatwaves seen posing new threat
DHAKA - Their factories are safer, but many Bangladeshis stitching clothes for big Western brands say they still face dire pay and working conditions 10 years since more than 1,100 garment workers died in the Rana Plaza collapse.
A few blocks from the site of the disaster, one of the worst ever industrial accidents, Ripon Das earns 15,000 taka ($141) per month for working a seven-day week as a machine operator. As his family's sole breadwinner, it is nowhere near enough.
"I choose to work overtime without holidays to supplement my scant wages," said Ripon, 27, whose sister had to resign from her job at the same factory after falling ill because she was not entitled to paid sick leave.
While labour advocates say safety has improved significantly in the world's second-largest clothing exporter since the collapse of the Rana Plaza factory building, they say progress on better pay and conditions - from sick pay to insurance benefits - has been far slower.
As annual inflation running close to 10% hikes living costs, union leaders representing the sector's four million workers are demanding a raise in the sector's minimum wage to 23,000 taka from the 8,000 taka fixed in 2018 and revised every five years.
"Earlier I could buy food items for two to three days with just 100 taka, but now I can't afford the same items with even 500," said Jolly Akter, 27, a union leader who works as a garment quality inspector.
A spokesperson for the government-led minimum wage board - which also includes factory owners and labour representatives - did not immediately respond to a request for comment.
Global fashion brands that source goods from Bangladesh should support the workers' pay demands, said Christie Miedema from the Clean Clothes Campaign, a global alliance of trade unions and non-government organisations.
She also urged them to back another key demand - insurance cover for workers who are injured while doing their jobs - following the government's launch of a pilot last year.
Miedema said brands should factor in the costs related to the injury insurance scheme in the sales price of their garments, and that the pilot should turn into a permanent system enshrined in the country's labour laws.
Survivors' struggles
The site where the eight-storey Rana Plaza building once stood is now an open field, overgrown with lush greenery. A small cement sculpture depicting a clenched fist holding a hammer and sickle commemorates the victims of the disaster.
Rajib Das, 27, whose brother was killed in the collapse of the building on April 24, 2013, often visits the site.
"Sanjit – just two years older than me and my closest sibling – supported me as I was the only one from the family to pursue higher education," he told Context, standing besides the empty plot.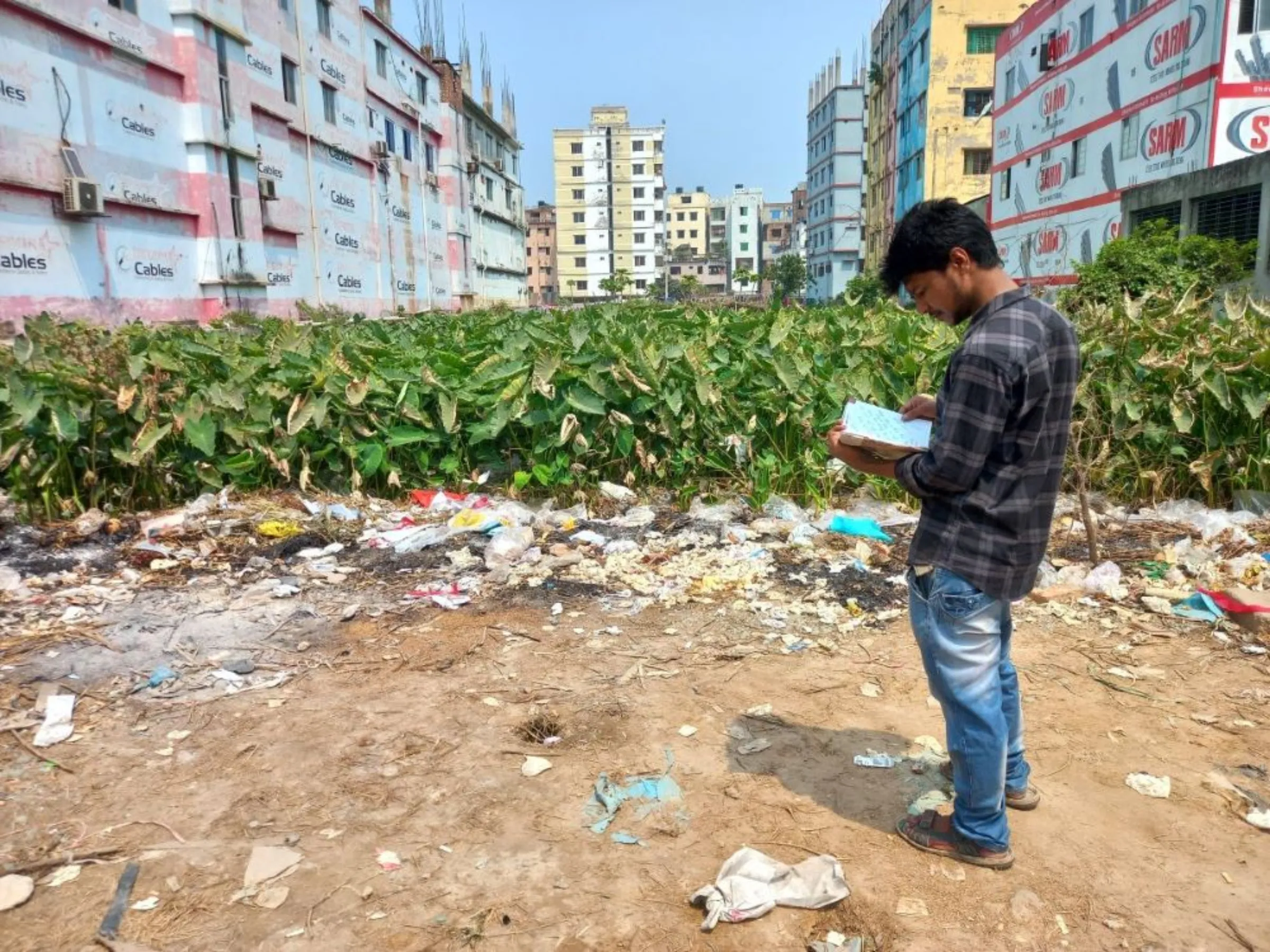 The family received a one-off compensation payment under a deal between the government and brands that sourced from the collapsed factories, but Rajib said there was no long-term programme to help survivors and victims' families to recover.
More than $30 million was paid out as compensation to the victims, but the payments concluded in 2015.
The lack of adequate social protection schemes in Bangladesh meant many injured Rana Plaza survivors were left to fend for themselves, said Amirul Haque Amin, president of the National Garment Workers Federation, a trade union.
"Many of the survivors are struggling to find a decent livelihood," he said.
About 2,500 people were injured in the garment industry's deadliest recorded incident, many of them seriously.
Yanoor Akter, who was 15 when she worked at a factory housed in Rana Plaza, survived the disaster but was left with debilitating injuries to her legs and abdomen and has struggled to find stable employment as a result.
"The crippling injury means I cannot get a regular job," she said, calling for long-term support measures for survivors such as permanent government jobs.
"I've knocked many doors and talked to journalists to get my story heard over the years, but nothing has changed, and I feel no one is listening," she said.
Safety improvements
The disaster put pressure on global brands to improve factory conditions, and substantial safety improvements have been made, labour advocates and industry leaders say.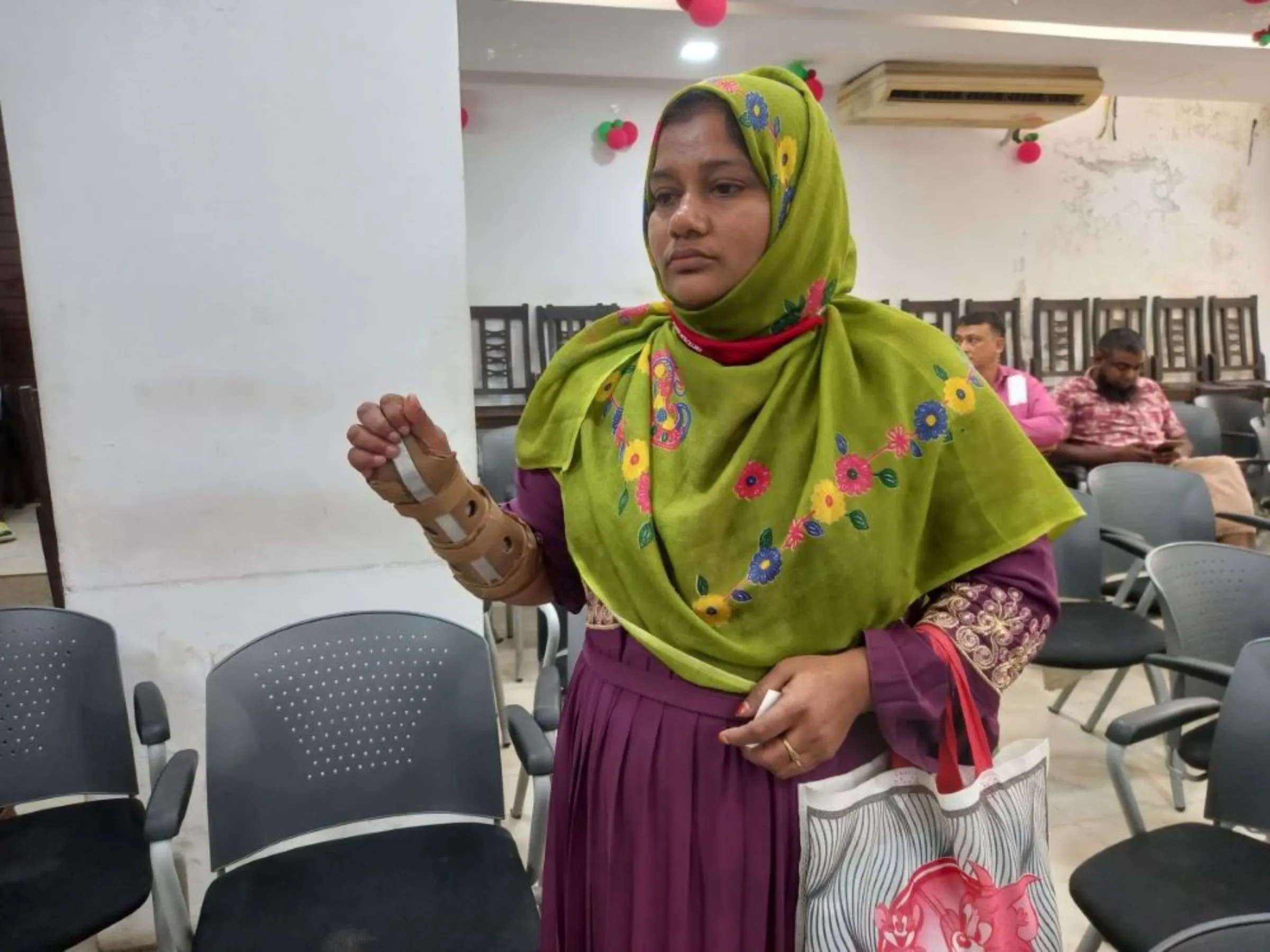 "The Rana Plaza collapse was the never again moment for Bangladesh's garment sector," said Amin from the garment workers federation.
About 200 fashion brands, including top names like H&M and Zara, formed an agreement on fire and building safety called Accord that involved government officials, factory owners and labour leaders.
The legally binding Accord held thousands of inspections and banned unsafe factories from supplying its signatory buyers, helping make some 1,600 factories safer for 2 million workers, according to labour activists.
At the country's RMG Sustainability Council, which took over Accord's work in 2020, communication head Zobaidur Rahman Soeb said factory owners are now keen to ensure safe conditions, adding that Bangladesh's garment industry had become "one of the safest in the world".
But as the industry faces new challenges such as increased automation and rising heat due to climate change, labour rights advocates say new measures are necessary.
"A broader definition of health and safety is needed that will protect workers from not only building and fire accidents but also emerging hazards such as heatwaves," said Jason Judd, executive director of the ILR Global Labor Institute at Cornell University which focuses on improving global labour practices.
"More should be done," he said.
Rana Plaza survivors still struggling with their injuries have more pressing concerns.
Bangladesh's government pledged to cover victims' medical costs, but Shila Begum, 32, said she struggles to access the healthcare her injuries require. Her hand was seriously injured and severe internal injuries led her to undergo a hysterectomy.
"What I need is proper rehabilitation and continued, accessible medical support," she said at a news conference for victims last week.
"It's really hard to go on living like this."
($1 = 106.1000 taka)
(Reporting by Md. Tahmid Zami; Editing by Helen Popper)
---
---
Tags
Future of work

Workers' rights

Economic inclusion
---