Drought to deluge: How can California even out water supplies?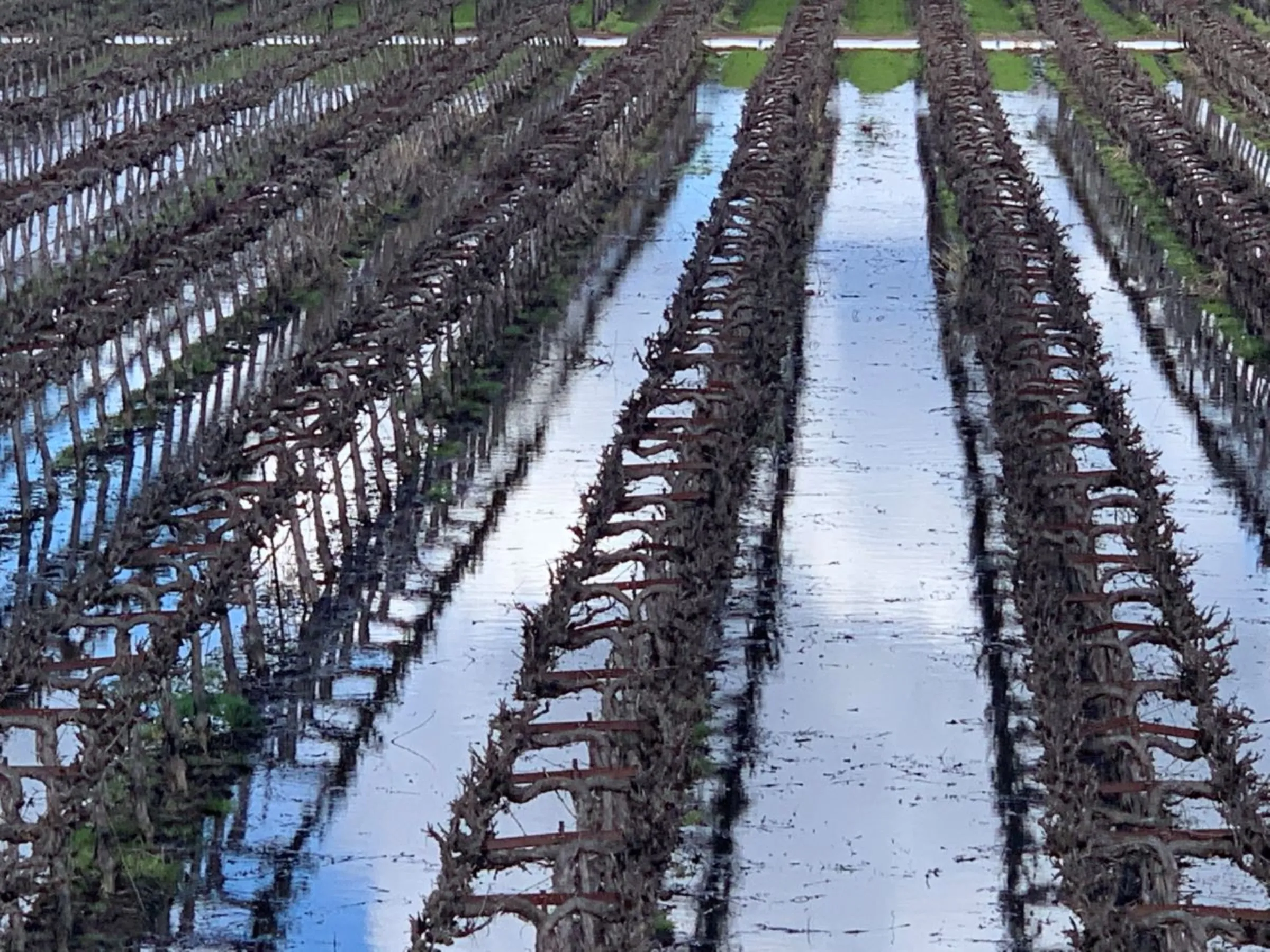 Vineyards are flooded amid groundwater recharge efforts on January 29, 2021, along the Cosumnes River in northern California. Michael Wackman/Handout via Thomson Reuters Foundation
What's the context?
Flooding agricultural fields and other decades-old 'recharge' strategies are being used across the U.S. as climate change bites
Water-short state grapples with drought and floods
Managed recharge includes flooding agricultural fields
Strategy increasingly seen as critical across much of U.S.
WASHINGTON - After years of "megadrought", California experienced an abrupt reversal over the winter: record and sometimes punishing levels of rain and snowfall.
But initial relief has turned to frustration at the state's water management efforts as it struggles to cope both with climate change and with growing urban development that threatens water supplies.
With concerns already high about drying water resources, recent storms and floods in the state have spurred fresh debate about whether a decades-old adaptation strategy - capturing and storing rain and snowmelt - could provide a sustainable solution in California, and across the nation.
At the Omochumne-Hartnell Water District (OHWD), which manages water resources in an area between San Francisco and Sacramento in northern California, general manager Michael Wackman said residents had been asking: "Why aren't we capturing these floodwaters and using them?"
In fact, he has been doing just that - albeit on a small scale - using a strategy that many water experts think will be key to tackling growing climate change-driven drought: refilling depleted underground systems, particularly during floods.
Managed aquifer recharge (MAR) takes multiple forms. It can include putting treated wastewater into the ground, injecting water into deep wells, or simply flooding agricultural fields and letting the water trickle into groundwater systems.
MAR is well-established and widely used globally but is now of increasing interest across the U.S. as a response to drought conditions expected to worsen with climate change.
Much of the western U.S. has been in a "megadrought" over the past two-plus decades, the likes of which has not been seen in 1,200 years, according to a 2022 study published in the journal Nature Climate Change.
Since 2021, Wackman has helped operate a pilot project to flood two local vineyards in winter, covering about 900 acres (364 hectares) near the Cosumnes River, one of California's last waterways without dams.
"If we can prove that this project is worthwhile and is feasible and pays for itself, we'll look to expand into other areas in the district," he said.
The project is not only boosting groundwater supplies but also benefiting the broader river environment, said Melinda Frost-Hurzel, coordinator of the Cosumnes Coalition, a group of local organizations that supports the OHWD's project.
"It mimics that natural process of flooding," she said, "doing what that system used to do, but in a controlled way".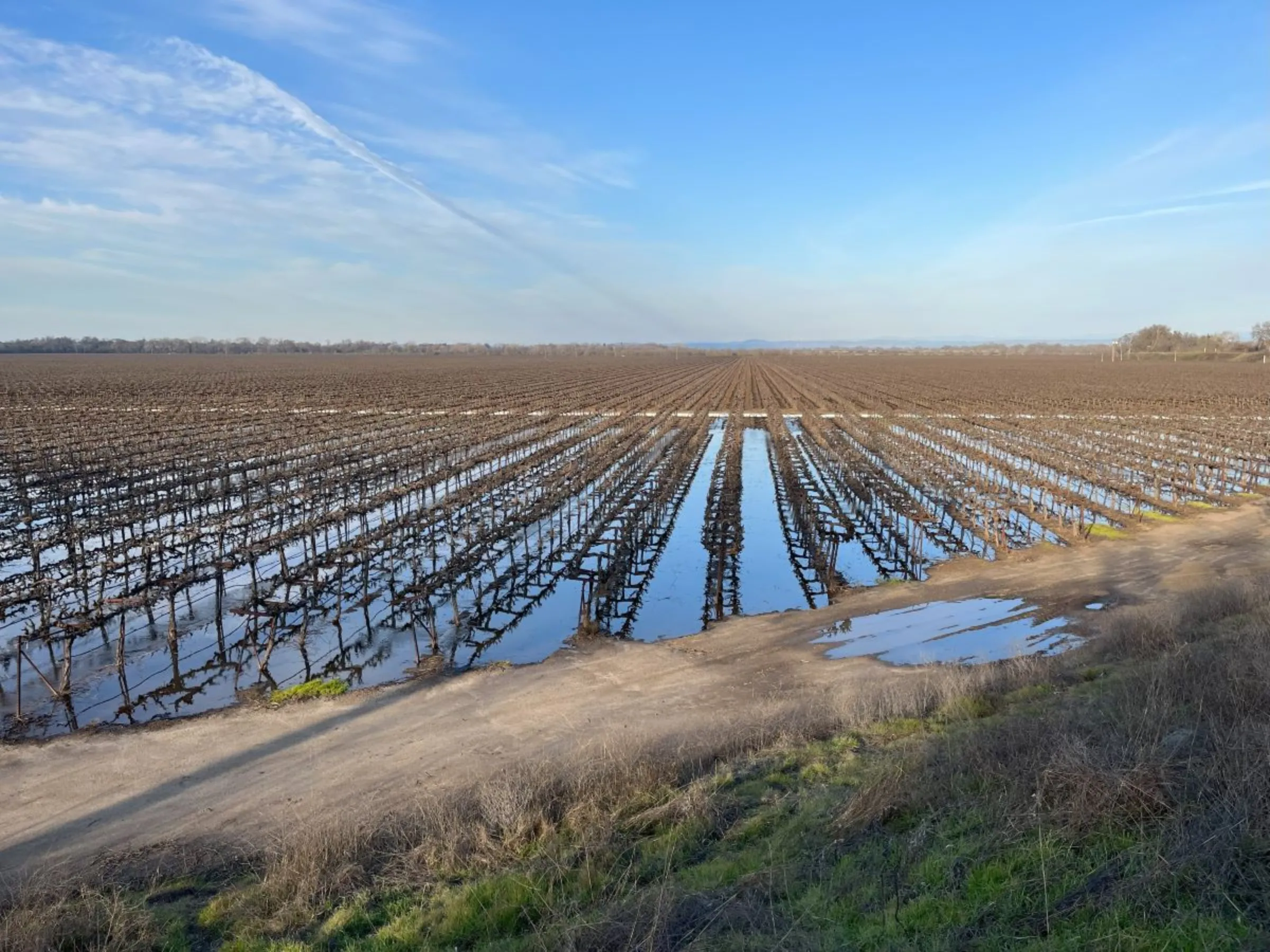 This year, the project became the first such recharge effort to obtain a five-year permit from California officials amid a recent flurry of state and even federal changes to bolster MAR.
In December, under a water infrastructure law, federal lawmakers authorized the U.S. Army Corps of Engineers to set up a national MAR working group and conduct up to 10 feasibility studies on recharge projects, with preparations now underway.
Corporations are also getting involved, with Amazon Web Services in March announcing multi-year support for a recharge effort on the Cosumnes River, part of its pledge to be "water positive" by 2030.
According to Andrew Fisher, a professor of earth and planetary sciences at the University of California at Santa Cruz, floodwater recharge has long been "the sport of the future, always right over the horizon".
Yet "we're at liftoff right now", he said, adding that within two to three decades, such projects will be "all over the landscape".
"It has to be - we have no choice."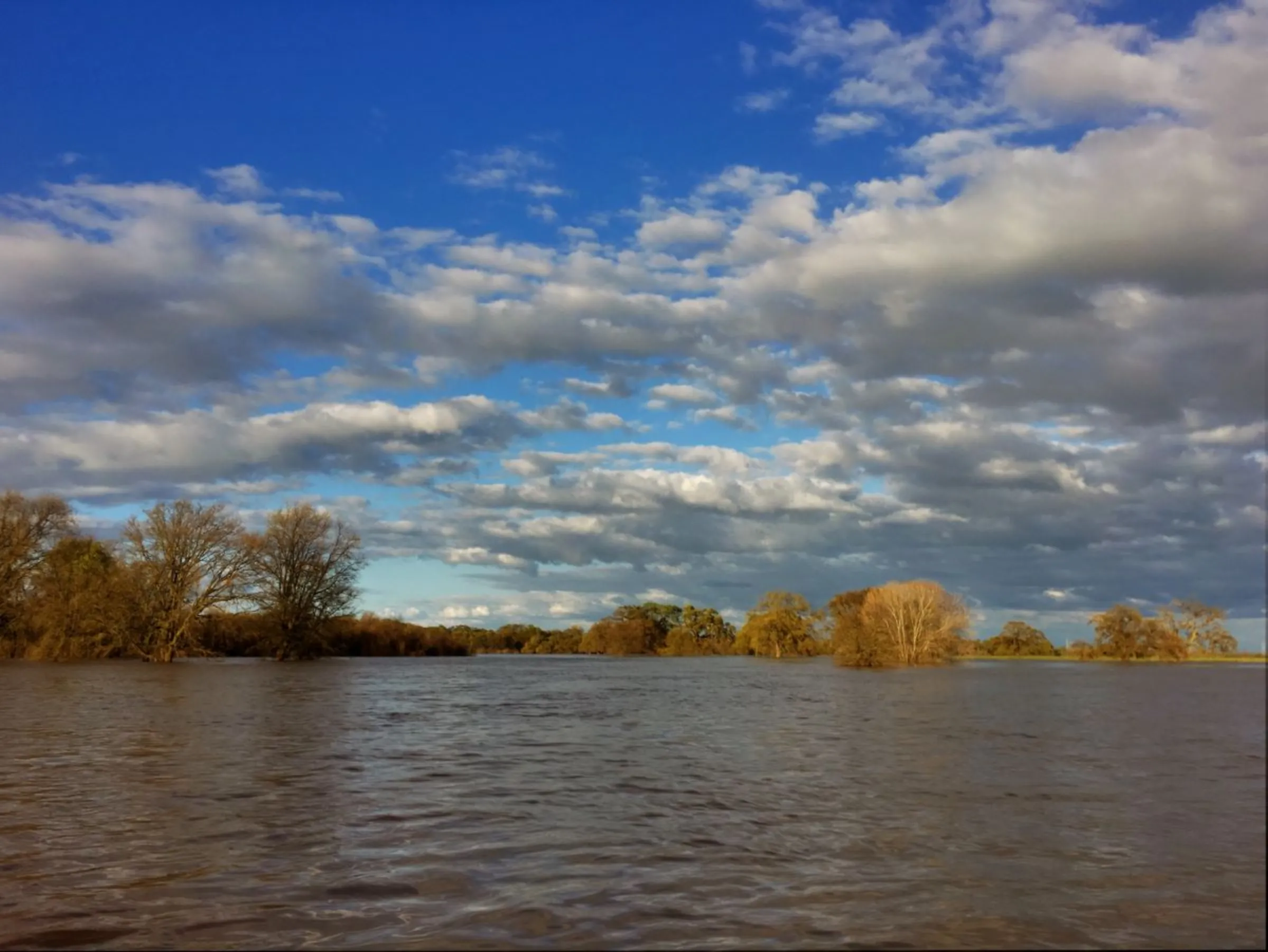 More land eyed for flooding
For decades, California has used groundwater faster than it has been replenished, with the situation now worsening due to drought, said Helen Dahlke, associate professor in integrated hydrologic sciences at the University of California, Davis.
With most of the water going to agriculture, California is overdrafting its supplies each year by enough to supply 36 million residents, she said, although officials are seeking to end that imbalance by the early 2040s as part of a state law.
That will potentially bring big seasonal changes to parts of California's landscape.
"Hundreds of square miles will need to be intentionally flooded in order to capture more water for later use," Dahlke said. "The scale of the problem is really mind-boggling."
Following new laws that have expedited recharge permitting, the massive precipitation over the winter has jumpstarted a broader public discussion about aquifer replenishment, state regulators say.
"It's been a tremendous test case," said Erik Ekdahl, deputy director of the water rights division in California's Water Resources Control Board, noting there has been an uptick in temporary floodwater recharge permit requests this year.
"Flood years are where California's opportunities are."
Beyond California, recharge projects are taking place in states including Idaho, Arizona, Florida and Texas, said Timothy K. Parker, a groundwater scientist and chair of the National Groundwater Association's committee on managed recharge. The association held its first conference on recharge last month.
Arizona, Nevada and California all are seeking new ways to shore up their water security after agreeing this month to a 13% cut in water drawn from the Colorado River, part of an effort to protect the crucial but fast-drying river.
Yet recharge efforts require the right geology, and in many places there is insufficient water available to meet the recharge plans that local officials are drawing up, Parker said.
Furthermore, managed recharge often involves mixing waters with often differing chemistries or even those carrying pollutants that could contaminate an aquifer for years.
However, Parker said the obstacles were mainly political rather than technical.
"We have the tools to identify the best recharge areas. It's how do you get the land and get people cooperative?" he asked.
'Hydro-local' approach to water management
Cities are also seeking to better capture and manage their precipitation, such as by requiring residents to collect rainwater.
For example, the Arizona city of Tucson, in the country's southwest, has several rainwater harvesting ordinances, including requiring new or redeveloped commercial property to meet half of their landscape needs through harvested waste, said Catlow Shipek of the Watershed Management Group.
It is part of a vision that Shipek, the non-profit's senior program director, describes as "hydro-local" – in this case, seeking to wean Tucson from its dependence on the Colorado River.
"At our house, we use rainwater for all outdoor and drinking needs," Shipek said by phone.
"Through just passive harvesting, with the right plants in the right place, we can completely eliminate the need for potable imported waters to irrigate our landscape," he said, adding that Tucson's approach is being considered elsewhere.
A national model ordinance, Net Blue, which encourages "water-neutral growth", has seen interest from 90 communities in 19 states, according to the Alliance for Water Efficiency.
"How do we live with our local, replenishable water supply? That includes recycled rainwater, stormwater – how do we make the most of that?" Shipek asked.
"This is being hydro-local."
(Reporting by Carey L. Biron, Editing by Kieran Guilbert and Laurie Goering)
---
---
Tags
Extreme weather

Climate policy

Agriculture and farming

Loss and damage

Water
---