How much will flood insurance cost me - from Alaska to Hawaii?
Kids look at their home-damaged belongings after numerous rain storms known as "atmospheric river" flooded a residential area, in Pajaro, California, U.S., March 29, 2023. REUTERS/Carlos Barria
What's the context?
As climate change makes storms and flooding ever more intense, which Americans will pay the highest price?
This story is part of a series on weakening access to insurance protection in the United States in the face of growing losses from climate-related disasters: End of insurance?
U.S. flood insurance costs to spike as climate risks grow
Single-family homes projected to pay more
Average cost forecasted to double in some southern states
RICHMOND, Virginia - Flood insurance is costing ever more, forcing many Americans - not just those considered most under threat - to make hard choices or drop coverage and risk losing their home to wild weather.
Climate change is bringing more frequent and intense storms and flooding, making insurers skittish about covering losses for events that are now almost routine in parts of the country.
As governments around the world grapple with these climate risks, below are some of the things that Americans should know about insuring their homes and property, as well as a sense of what it might now cost them.
The following tool allows users to explore the average cost of insurance for single-family homes in the U.S. and how much costs are projected to increase over time in their zip code.
The data applies to homes that had transitioned to a new rating system under the National Flood Insurance Program (NFIP), known as Risk Rating 2.0, as of September 30.
Under the latest calculations, premiums are set to increase for thousands of Americans each year until they hit their "full-risk rate", which may take a decade - or longer - for some.
Since October 2021, as prices have risen, the number of up-to-date NFIP policies has fallen by more than 245,000, or about 5% of the total.
This table allows users to search how much the median NFIP rate premium is for their county.


Do standard homeowners' policies cover flood damage?
Standard policies typically don't cover flood damage so homeowners would need to buy cover for both buildings and contents.
People who live in flood zones and have had federal disaster aid are typically required to buy flood insurance, as are those who live in high-risk zones and have federally-backed mortgages.
Many residents in hurricane-prone states such as Florida buy cover for wind damage, though not necessarily for floods.
But as of April, Florida residents with new home policies taken out with Citizens, a state-backed insurer of last resort, must buy flood insurance if the policy includes wind cover and they live in federally-designated flood-risk zones.
The change will phase in over the coming years for other policyholders.
"This (was) really a reaction to how many policy holders did not have flood coverage for Hurricane Ian (in 2022), when the losses were more on the flood level than the wind levels," said Mark Friedlander, a spokesperson for the Insurance Information Institute, an industry research group.
"You could have a great wind storm coverage policy - but if you don't have flood coverage you have zero financial protection."
How much does flood insurance cost?
Costs vary by state and depend on a property's location, flood history, and other factors.
For single-family homes that transitioned to the new NFIP rating system as of Sept. 30, the current average cost of insurance across all U.S. states and territories is $888 a year, according to new FEMA data.
The NFIP is the main source of residential flood insurance in the U.S. In total, it covers close to 5 million policy holders and about $1.3 trillion in buildings and contents.
How will costs change over time?
For this subset of single-family homes, the average annual cost of insurance is projected to more than double, to $1,808, across all U.S. states and territories.
In Florida, which has the highest number of NFIP policies of any state, average annual costs are projected to spike from $958 to $2,213.
And in hurricane-prone Louisiana, the average cost is projected to more than double, from $813 to $1,904.
What's the cheapest state for flood insurance?
Among the 50 states, Alaska had the lowest current average cost of insurance, at $454, and the lowest projected future average cost, at $543.
What's the most expensive state for flood insurance?
Connecticut had the highest current average cost of insurance, at $1,590. The island state of Hawaii, in turn had the highest projected future average cost of insurance: $3,653.
Do I need flood insurance?
With more major flooding events occurring outside of federally designated high-risk zones, those in the industry recommend getting insurance virtually wherever you live.
"You need flood insurance in Florida," Friedlander said. "We had this historic storm, almost 26 inches recorded in Fort Lauderdale (in April), and we had communities that flooded out."
He said it is misguided to think that people who live outside of FEMA flood zones or away from the coasts don't need flood insurance.
That is in part because a new type of flooding - caused by extreme rainfall falling over a short period - increasingly is hitting homeowners who do not live near bodies of water.
How are flood insurance rates determined?
Factors that can affect people's insurance premiums include the kind and amount of coverage being purchased.
FEMA says its new ratings system is intended to include factors such as proximity to water, building type, frequency of floods, and potential rebuild costs.
Through the Community Rating System (CRS), communities can also get discounts on flood insurance premiums if they take steps to mitigate risk through measures like storm water management and setting up emergency alerts.
(Reporting by David Sherfinski and Diana Baptista; Editing by Lyndsay Griffiths and Laurie Goering.)
---
---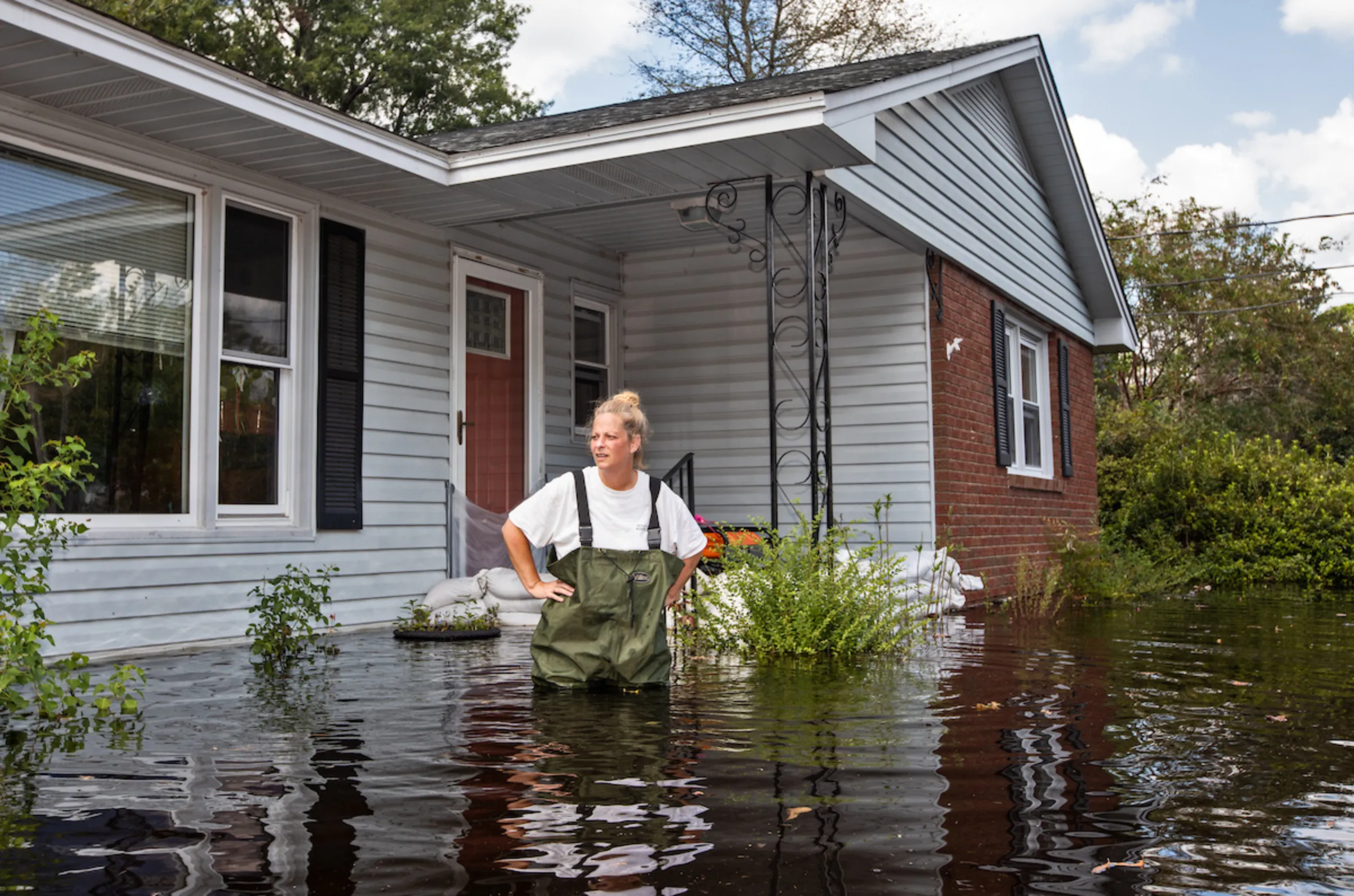 ---
Tags
Extreme weather

Adaptation

Climate inequality

Loss and damage
---