Brazilian coffee consultant measures up farms for carbon credits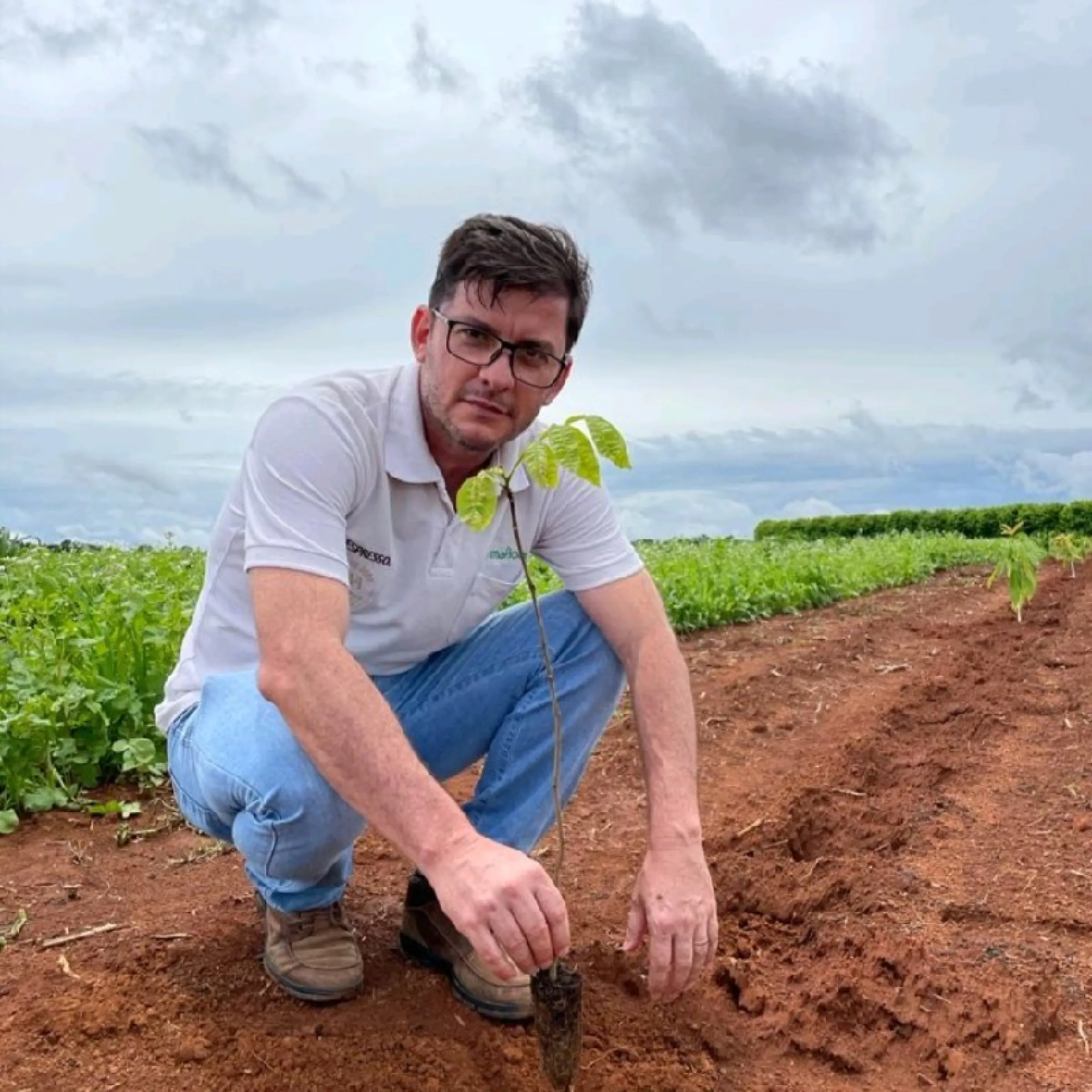 Oséias Mendes da Costa during a visit at a coffee plantation in Brazil, in Minas Gerais state, in 2023. Imaflora/Handout via Thomson Reuters Foundation
What's the context?
As more coffee growers seek certification for methods that protect nature and the climate, advisers on green farming and carbon accounting are in demand
This story is part of a series on transforming the world of work for a greener, fairer global economy: "Green jobs for a just transition"
RIO DE JANEIRO - Oséias Mendes da Costa, a chatty 44-year-old, has dedicated his life to coffee in Minas Gerais state - Brazil's largest producer of the crop - where he worked for more than 10 years at a cooperative of coffee growers.
Now, he's striving to make coffee production greener.
After starting as an administrative assistant in the late 1990s, he rose up the cooperative's ranks. Then in 2007, he was asked to help out on a trip for farmers to a plantation certified by the Rainforest Alliance, a global non-profit that runs a green product label.
Thanks to the visit organized by Imaflora - a group that helps farms and agricultural businesses become sustainable - Mendes da Costa ended up liaising between Imaflora and farmers who wanted to earn Rainforest Alliance certification.
Nowadays, as a project manager for Imaflora, he coordinates programs with clients on regenerative agriculture and carbon accounting.
Those initiatives teach farmers how to boost yields while reducing their negative impact on the environment - for example, by planting different types of trees among coffee bushes and using less nitrogen fertilizer, which emits greenhouse gases.
Coffee is a key export for Brazil, but it is plagued by problems ranging from labor abuses to overuse of water.
While acknowledging that things are not perfect in the coffee business, Mendes is proud of the work he does.
He envisions a future where coffee is grown in such a sustainable way that the farms he assists will be able to sell carbon credits by measuring and verifying the amount of carbon absorbed by, and stored in, their trees and soil.
Mendes and his team are taking the first step towards that by doing carbon accounting for coffee farms - which he believes will generate many jobs in the coming years.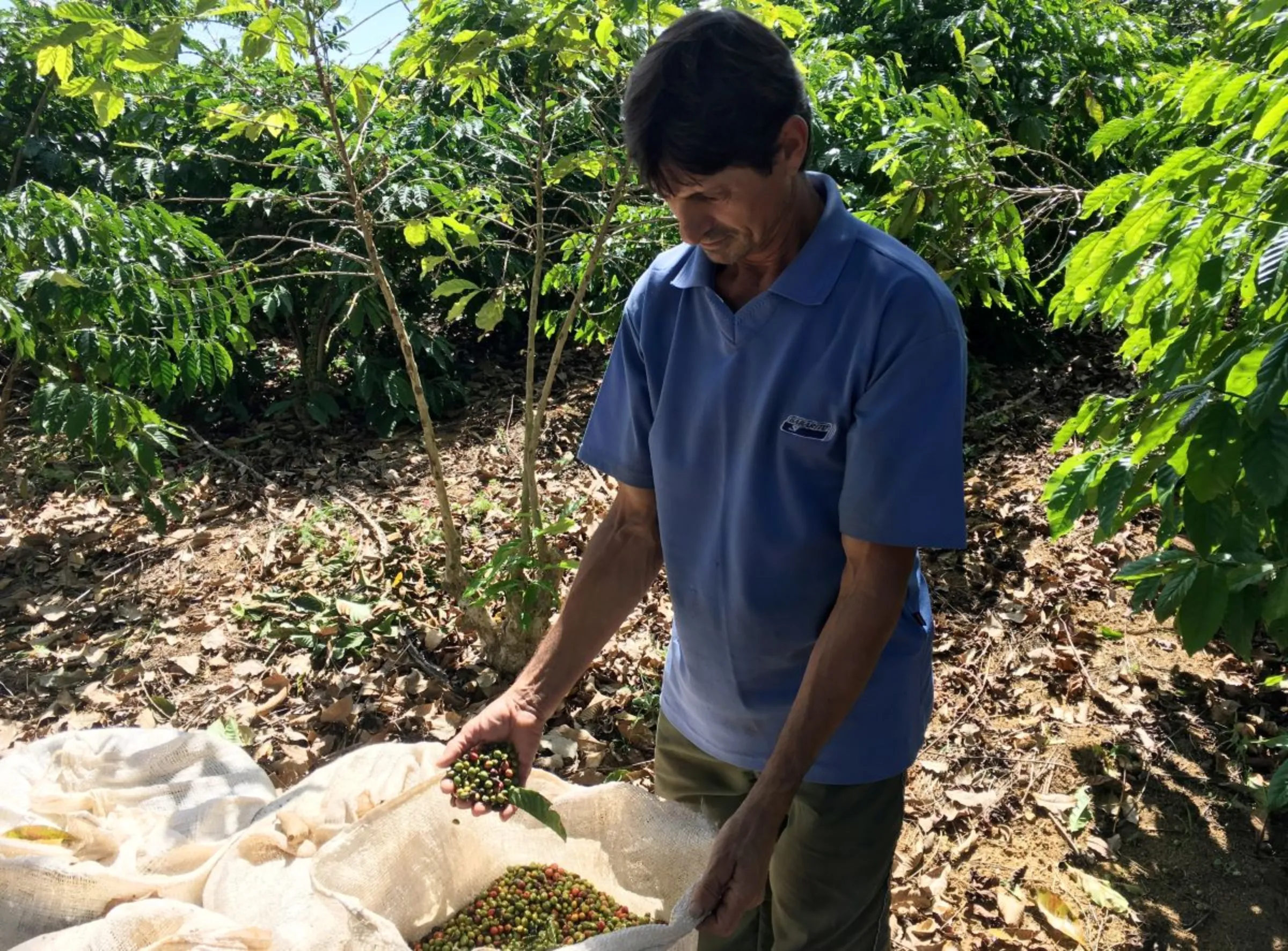 How did you get this job?
"The farm we went to visit (in 2007) had already been certified for some years and had demand for certified coffee it was not managing to meet. It was encouraging other producers to get certified so it could buy coffee from them.
I had never heard of a Rainforest certification. And (Eduardo, my manager today) invited me to help coordinate the producers on the bus ... I took it as an opportunity to get out of the office, take a break. I ended up becoming the guy in charge (of the certification program).
First I had to train myself, because I didn't have the knowledge to give technical assistance so that these 33 farms could organize themselves and do everything they needed to become certified. And I was enjoying it - I was discovering a world I did not know.
I don't work practically with certification anymore. I work with agricultural value chains, with sustainability programs. They are projects involving ESG, due diligence and companies that want to create their own certification programs. We help with the elaboration of their programs, the execution and verification in the field."
What do you like about the job?
"It is so gratifying. When you see the before and after (of a coffee plantation), it's like changing water into wine.
Last week I went to a farm to collect some data on carbon emissions. I've known the manager there for 15 years, from the certification process way back.
Back then, he was my saboteur.
He didn't believe in (certification). The owner wanted to do it, but he was making it difficult. I went back last week and the first thing he asked me was what type of tree I recommended for him to plant among his coffee to afforest his plantation... This is an example of how the mindset has changed in a few years."
What are the challenges?
"There are still some barriers that need to be broken down. For example, the producer might have 10 different places to sell his coffee to. Every one of those will have their own sustainability program. So, beyond being certified, he has to meet standards for each of these 10 internal protocols.
Because of that, when we present something new to the producer, we meet some resistance. He thinks: 'Isn't what I'm doing good enough?' This is a challenge we've been facing - which is to engage farmers with these processes."
How do you see the future in your field of work?
"I think we have a lot of room to grow. The number of producers and farms that adopt a (sustainability) program will increase, and they'll be working with these themes (of regenerative agriculture and carbon accounting).
There will be a lot of jobs. For example, recently we opened a call for candidates to hire an agronomist who works with regenerative agriculture - and we couldn't fill it. I think we will need qualified manpower."
This interview has been edited for length and clarity.
(Reporting by Fabio Teixeira; Editing by Megan Rowling.)
---
---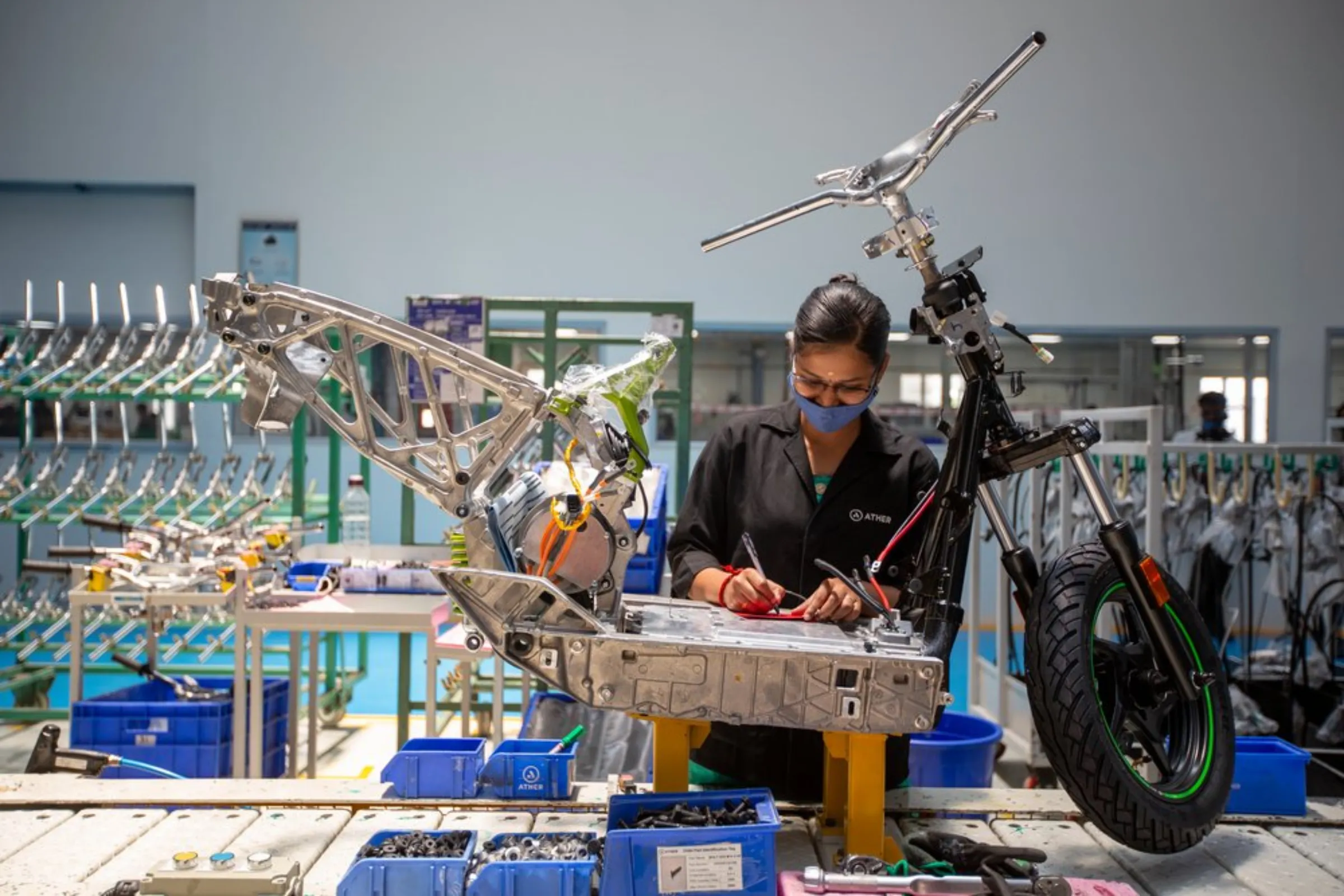 ---
Tags
Agriculture and farming

Green jobs
---