Britain's foreign aid: Where does the money go?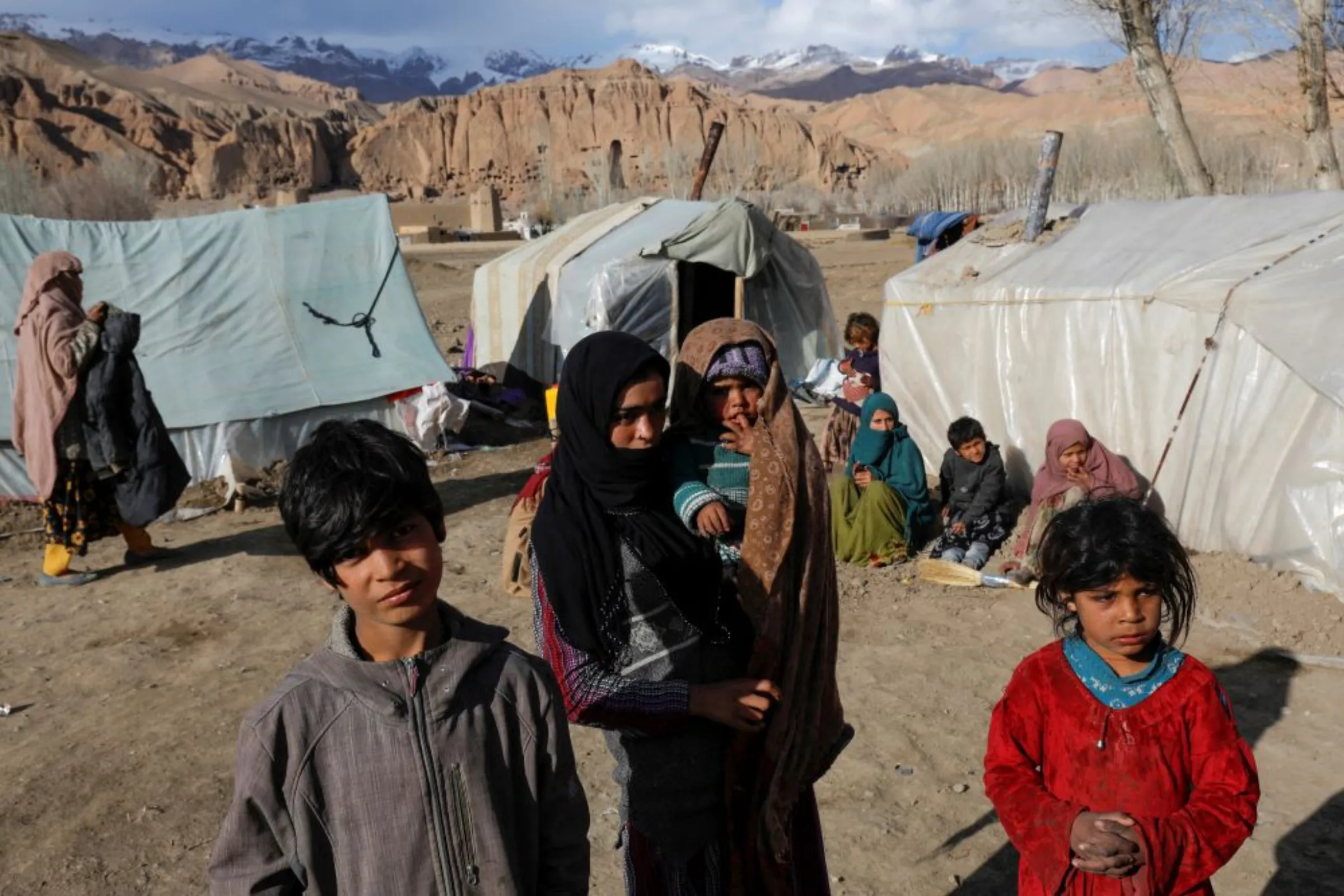 A displaced Afghan family from Kunduz province, whose house was destroyed by flood, lives in an open area in front of the ruins of a 1500-year-old Buddha statue, in Bamiyan, Afghanistan, March 2, 2023. REUTERS/Ali Khara
What's the context?
Britain is facing criticism after diverting billions in overseas aid to pay for supporting domestic refugees
LONDON - Britain diverted nearly a third of its foreign aid budget to domestic programmes in 2022, official data showed, as watchdogs called for cash to be safeguarded for the world's poorest.
About 3.7 billion pounds ($4.6 billion) that should have been used to help vulnerable people overseas was instead spent on hosting refugees in Britain, most of them Ukrainian, preliminary government spending data showed.
The International Development Committee of lawmakers in March said Britain was "haemorrhaging" foreign aid, while the Independent Commission for Aid Impact has also urged the government to live up to its aid commitments.
A government spokesperson said Britain was still one of the world's biggest foreign aid donors, even after diverting some funds for domestic refugee support.
Britain's Conservative government reduced overseas aid from 0.7% to 0.5% of gross national income (GNI) in 2020 in order to free up more cash for domestic spending during the COVID-19 pandemic, despite a law that enshrined the higher figure.
The move slashed billions from the annual foreign aid budget, and has impacted almost all international programmes dealing with global health and humanitarian work, according to Bond, a network of British development agencies.
Aid and justice groups say the shortfall would be a huge blow to poorer countries as they struggle to recover from the pandemic and grapple with a global cost-of-living crisis exacerbated by the war in Ukraine.
Here are the details:
How much does Britain spend on overseas aid?
In 1970, Britain pledged to spend at least 0.7% of GNI on foreign aid as part of a U.N. pact.
It is among 30 wealthy countries including the United States, Germany and Japan that have vowed to meet this minimum commitment each year.
Britain spent $15.7 billion in aid in 2022 - including domestic spending such as refugee programmes - slightly down from $15.8 billion in 2021, showed preliminary data from the Organisation for Economic Co-operation and Development (OECD).
How does other countries' aid spending compare?
Several countries have exceeded the U.N. aid target including Germany (0.83%), Luxembourg (1.00%), Norway (0.86%) and Sweden (0.90%), according to the OECD data.
The United States was the biggest cash donor in 2022. It spent $55.3 billion, followed by Germany ($35 billion), Japan ($17.5 billion), France ($15.9 billion) and Britain.
Why is Britain changing the way aid money is spent?
The top five countries to receive UK aid money in 2021 were Afghanistan, Nigeria, Pakistan, Ethiopia and Yemen, with almost all funds going to countries in Africa and Asia, according to government data. Data for 2022 is not yet available.
More than 40% of Britain's development 2022 aid budget was spent by departments outside the foreign and development ministry last year, the provisional government data showed.
Most of the diverted cash went to the interior ministry, which increased its spending by 130% to nearly 2.4 billion pounds due to a rise in asylum seeker accommodation costs, according to the data.
Critics were also alarmed when the government moved to merge its diplomatic and aid departments to form the Foreign, Commonwealth and Development Office (FCDO) in 2020.
Charities said scrapping a separate development body risked money being diverted to address foreign policy interests rather than alleviating poverty, which itself fuels migration and insecurity.
Dominic Raab, the former foreign minister who oversaw the department merge, has defended the measure, saying the pandemic had shown how security, prosperity, development and foreign policy were inextricably interlinked.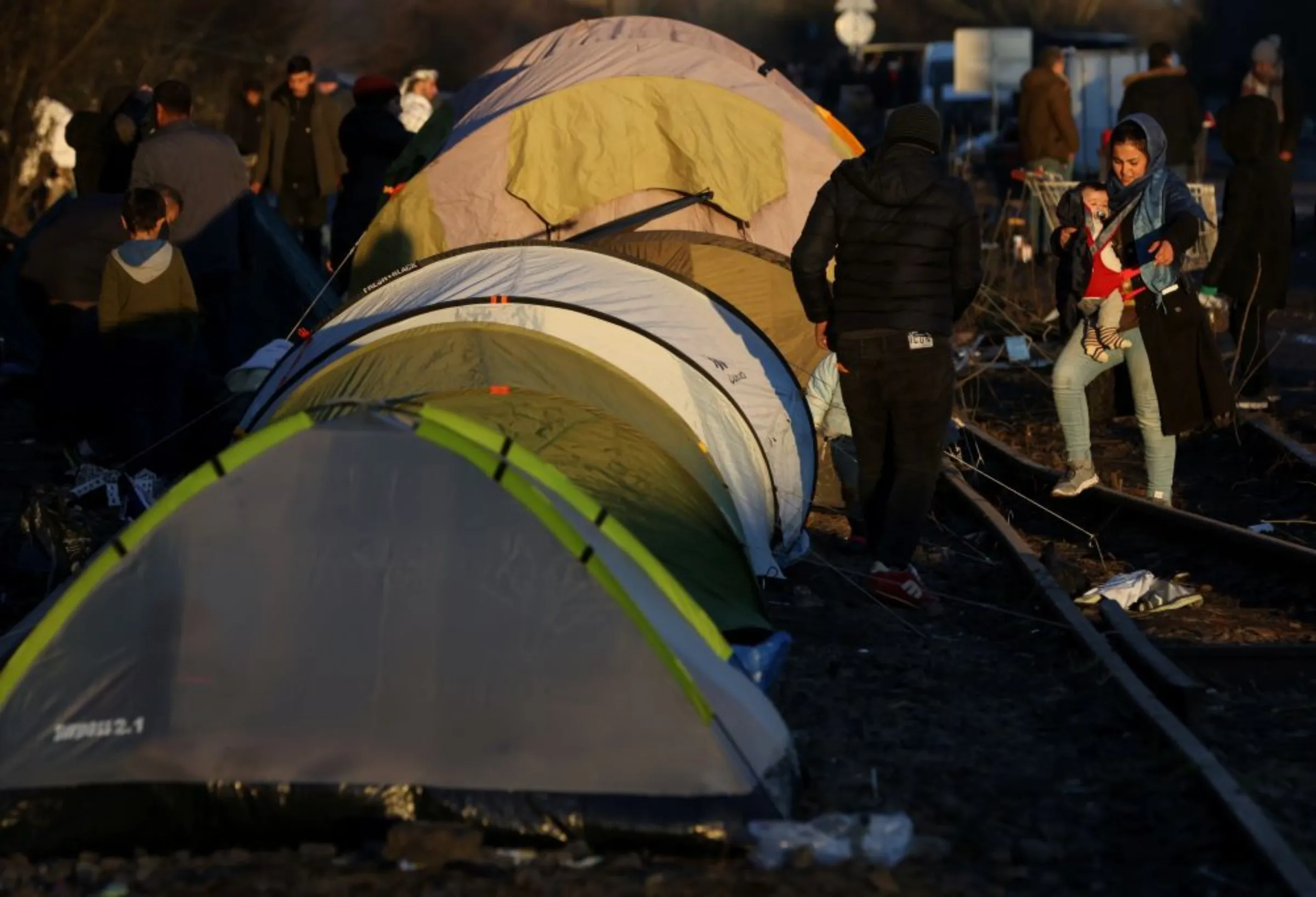 How could recipients of UK aid be impacted by these cuts?
Aid groups say reducing the aid budget will harm the world's poorest, hinder climate action and damage Britain's reputation as a leader in international development.
Groups such as the Tropical Health and Education Trust, which supports maternal care in poorer countries, and Water Witness International, which runs climate resilient projects in Tanzania, have said all their government funding has halted.
"The UK government needs to restore aid spending to 0.7% of GNI to prevent a continual yearly cycle of uncertainty and project cuts, which leads to devastating consequences for the world's poorest people," said Richard Watts, a development finance expert at charity Save the Children.
This article was updated on April 12, 2023 to include the latest aid data by the OECD and the UK government.
(Reporting by Lin Taylor; Editing by Helen Popper and Sonia Elks and Lyndsay Griffiths)
---
---
TAGS
Wealth inequality
Race and inequality
Financial regulation
Poverty
Migration
Economic inclusion
---