Daring to do drag in socially conservative Paraguay
---
What's the context?
Paradise to conservative immigrants, Paraguay offers no sanctuary for its LGBTQ+ locals who have carved out an underground world to escape daily discrimination
---
It's not easy being gay in Paraguay, let alone coming out as trans or daring to wear drag in one of the most conservative corners of the Western hemisphere.
Paraguay - paradise to the thousands of Western immigrants who make it home each year, but a struggle for many local LGBTQ+ people who say they feel ostracized living in a country that is steeped in machismo and soaked in Catholicism.
"In this society, we are invisible. There is an internalized hatred towards something different, a collective view that says if you are different, you are sick," Dislexia Severa, a 31-year-old drag queen, told the Thomson Reuters Foundation in the capital city.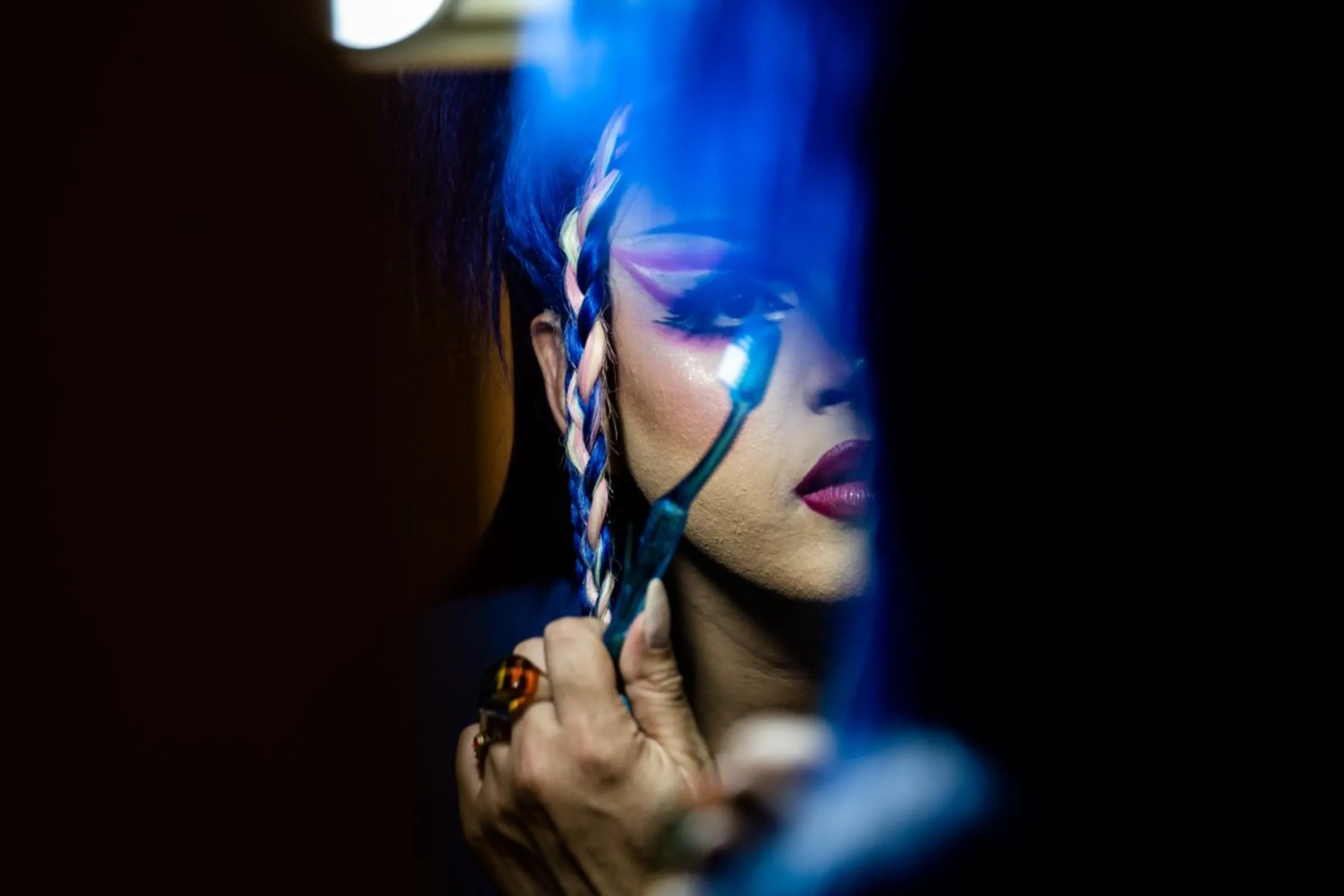 Severa belongs to a small if growing scene of drag queens, transgender and gender-fluid Paraguayans, most of whom fled small farming and ranching towns for a new start in Asuncion.
On a humid Saturday evening in the crumbling center of Paraguay's capital, a crowd filled the dark, narrow hallways and open courtyard of Literaity, a historic house converted into an alternative cultural center.
The guests – an eclectic group of elaborately dressed, carefully made-up LGBTQ+ locals - gathered to mark the birthday of famed Paraguayan drag queen, Envidia Metenes.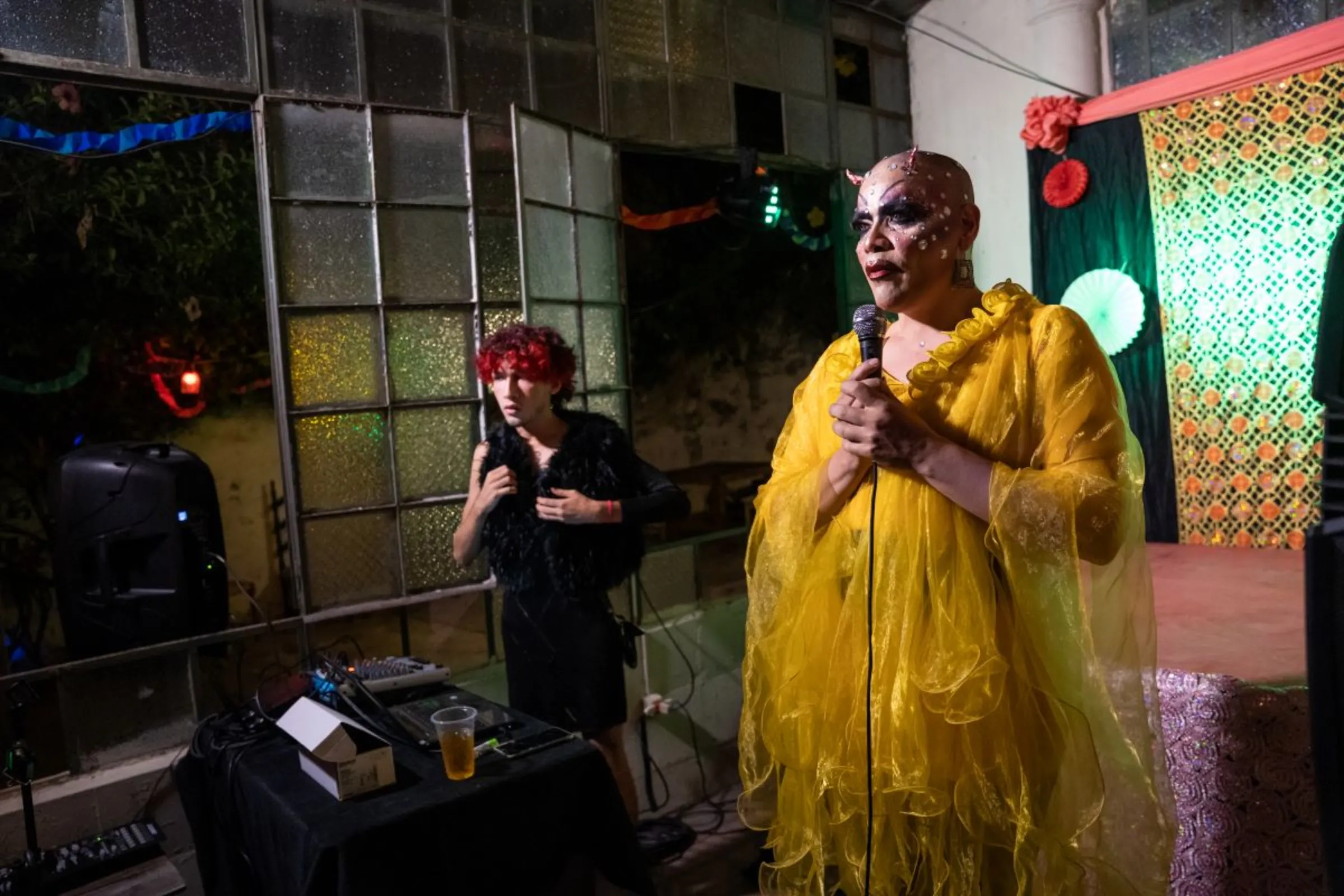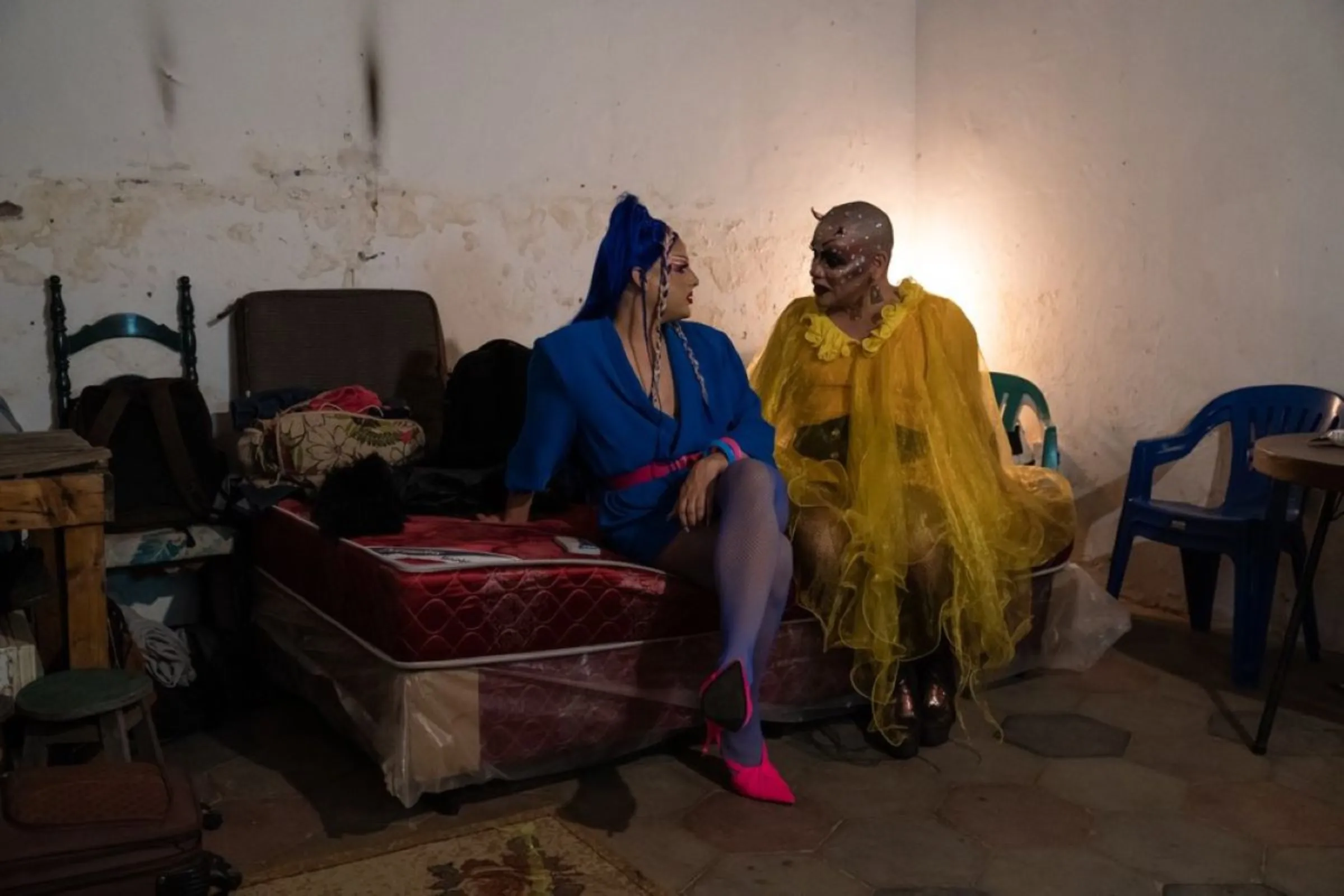 Dancing and singing, they recited indigenous Jopara poetry, and walked a makeshift runway until dawn.
Before the city stirred, the group quietly dispersed into the morning shadows of Asuncion.
Aged from 14 to 62, the city's 50 or so drag queens have built a warren of safe spaces deep underground, organizing parties at bars, community theaters and in private homes.
There is no overground alternative nor any of the thriving drag scene that is found in neighboring Brazil or Argentina.
"Drag is difficult to do openly," said Severa, describing the risks that performance can carry.
"You don't know what can happen to you in an Uber or a bus or if someone will yell at or attack you on the street."
Violence, discrimination and disdain are routine, according to members of a tight-knit LGBTQ+ community who spoke to the Thomson Reuters Foundation about their fight for equality.
This makes Paraguay an anomaly in Latin America on LGBTQ+ rights, according to the Equaldex LGBTQ Equality Index, which ranks countries out of 100 in terms of full equality.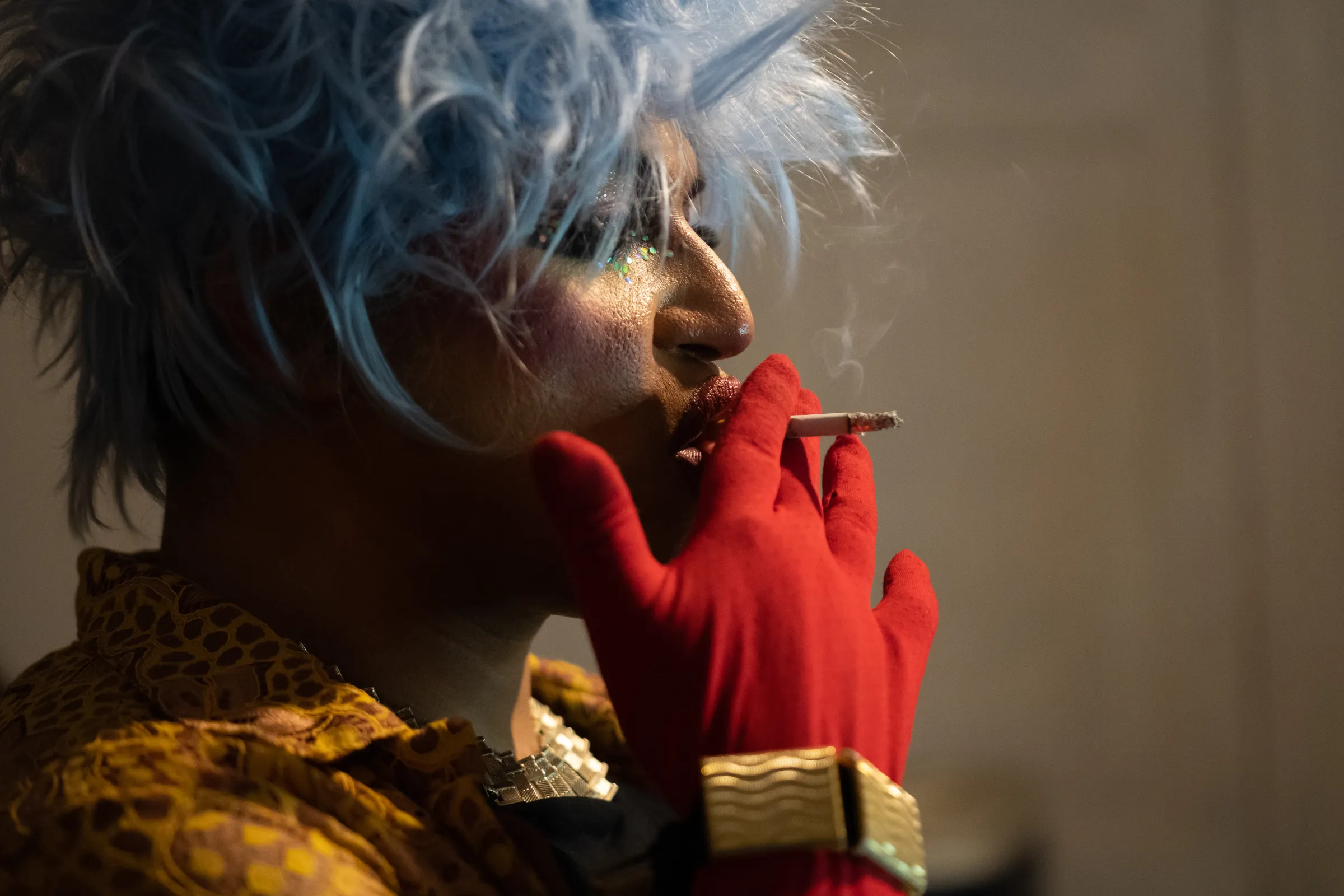 It scores Paraguay 41 out of 100, the lowest in Latin America, assessing a host of gay rights, from equal marriage to same-sex adoption, while Uruguay garners 86 points and Brazil and Argentina both score 82.
It is one of the most socially conservative countries in the Western hemisphere – strongly influenced by the Catholic Church, U.S. evangelists and deep-seated machismo attitudes.
The country continues to attract thousands of right-wing immigrants from as far away as Germany every year, where it is seen as a socially conservative paradise.
Paraguay has no laws preventing gender-based discrimination in the private sector.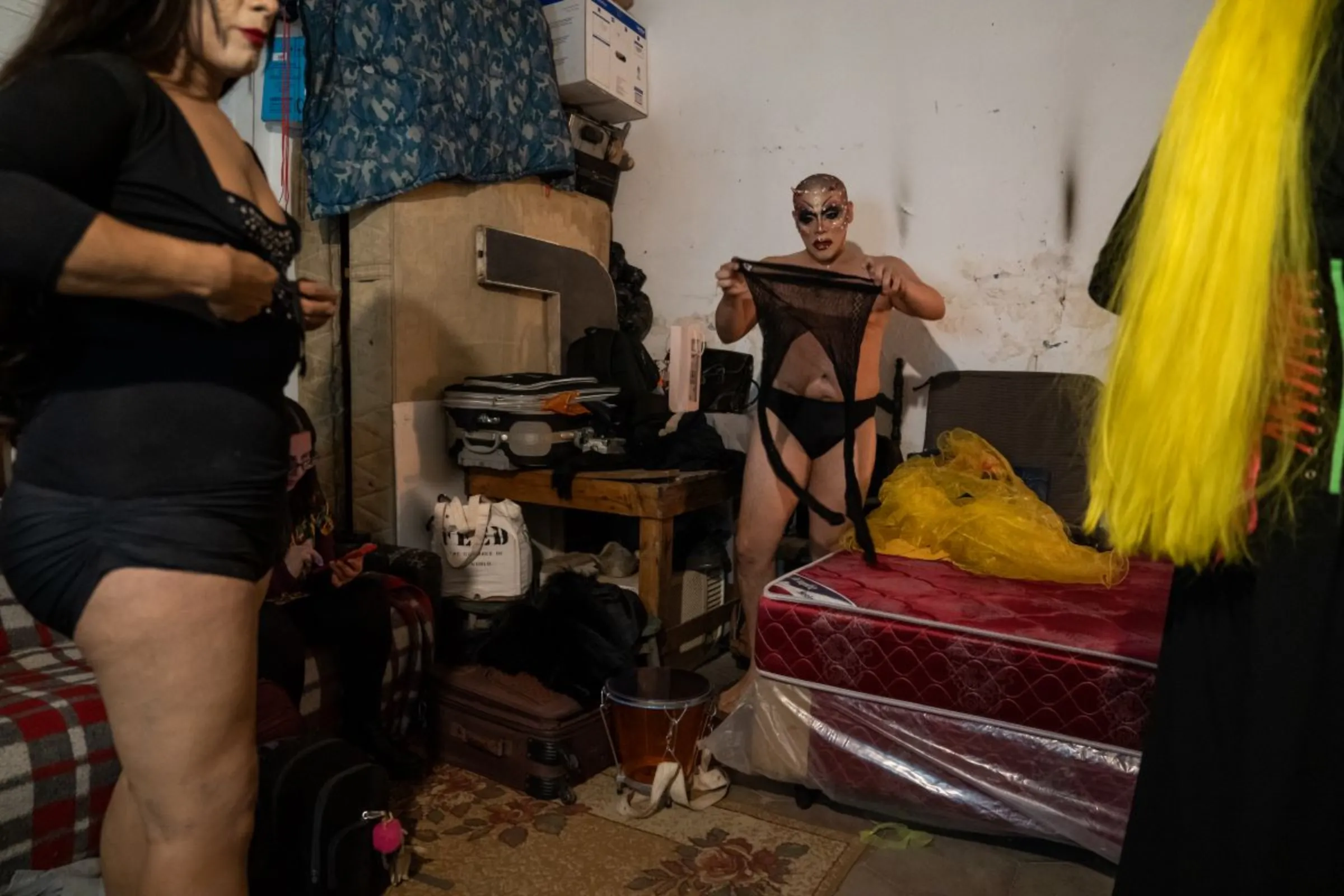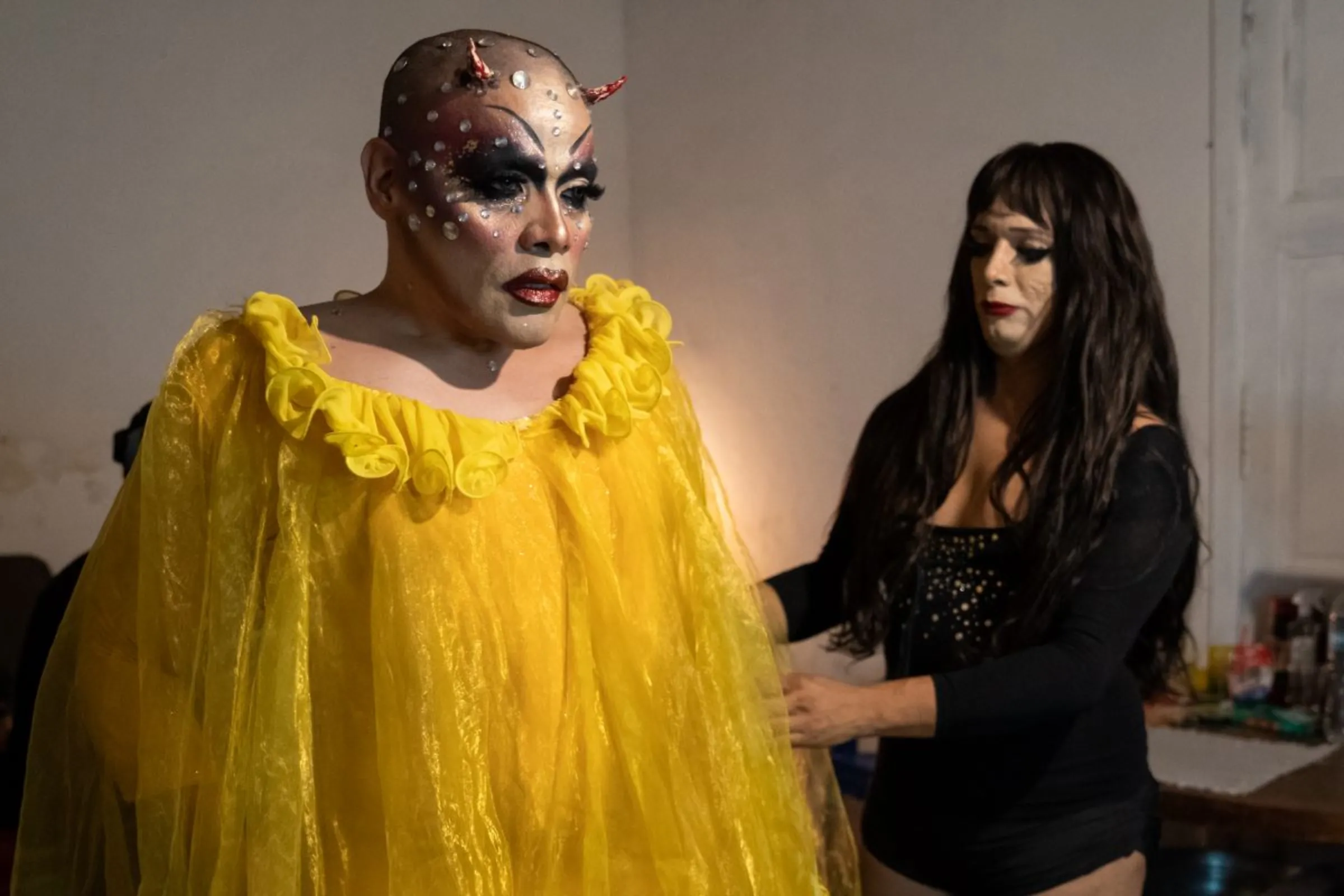 The mention of gender studies and homosexuality is banned in public schools, and same-sex unions are not recognized.
The country's former president, Horacio Cartes, once said, he would "rather shoot myself in the balls than have a gay son".
Otherwise, life for LGBTQ+ Paraguayans feels much like it might elsewhere in the world. Dating apps flourish, Severa said.
But while the age of consent for heterosexual couples is set at 14, all gay sex is illegal under the age of 16, with violators facing penalties up to two years in jail.
The country's general election on April 30 saw the governing Colorado party return to power with 43% of the popular vote after a race fought largely on ties with China and Taiwan.
LGBTQ+ issues were absent from the campaign agendas of both front runners.
Both parties campaigned on a socially conservative platform and hold anti-gay marriage stances.
Martín Vera, executive director of Paraguayan LGBTQ+ advocacy organization Somosgay, described a political landscape that offers neither support nor opportunity for LGBTQ+ people.
"Individuals who openly assume their sexual orientation find it difficult to access decision-making positions in politics or community representatives in public spaces," Vera said.
"Not having people who can carry our voices in those spaces leads us to lack laws guaranteeing our rights."
Enrique Riera Escudero - the man who as education minister banned discussion of gender identity from schools - said the country remained largely conservative due to its historic and cultural roots.
"LGBTQ communities have the same rights as everyone else, with limitations defined by our national constitution," Riera told the Thomson Reuters Foundation.
"'Gender ideology' is not accepted because in Paraguay the constitution only accepts two genders – man and woman, even though this has a broader vision in other cultures."
For Severa, drag is a career - and an investment.
Severa's real-life alter ego, Cuco Viveros, worked for a television station before deciding to do drag full-time.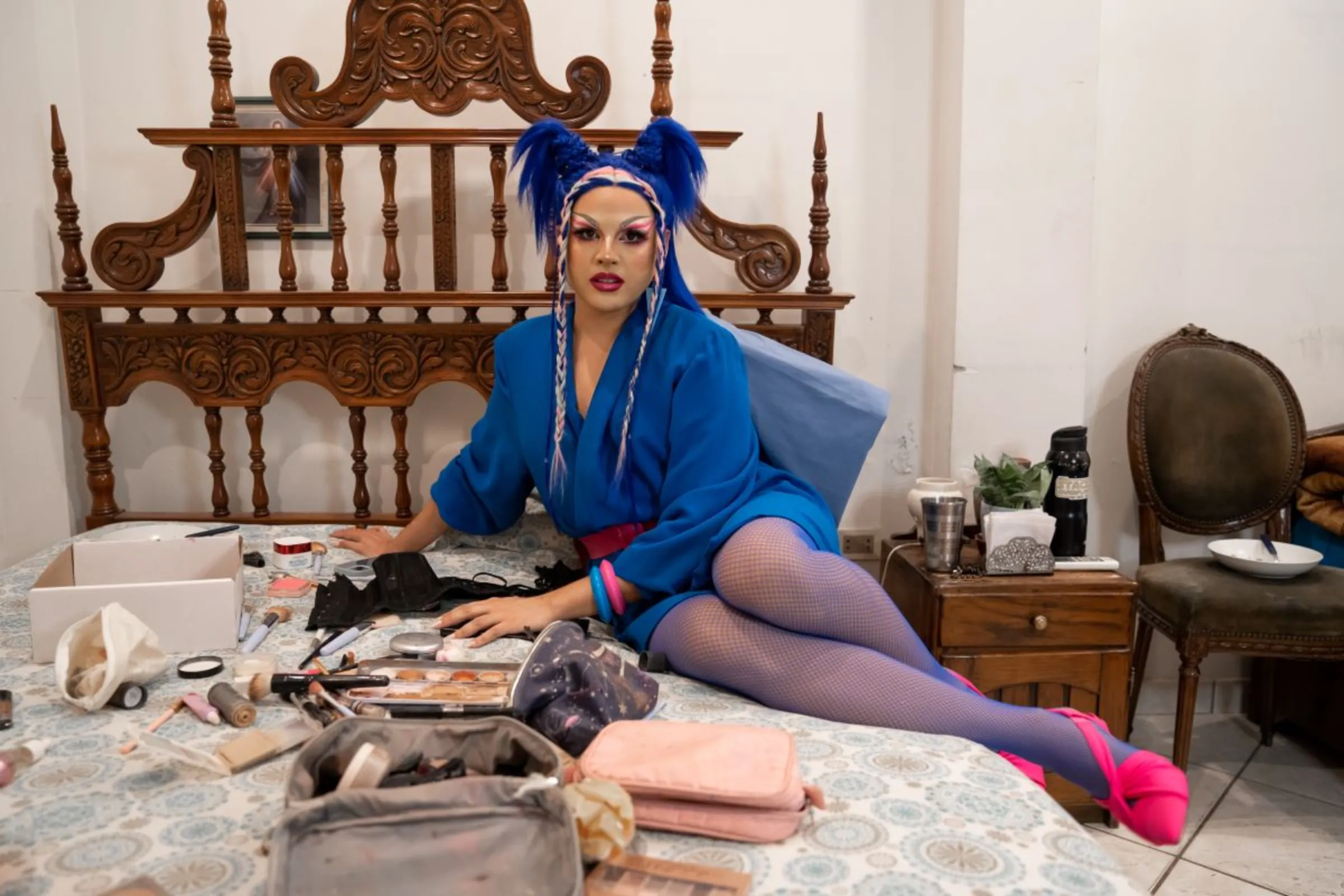 But Severa said job openings for trans people were few and far between in Asuncion, and most resorted to sex work.
"The trans community is the most affected population without guaranteed access to decent work," said Somosgay's Vera.
"They also have less access to formal education, which forces them to resort to sex work, where they are exposed to violence, alcoholism and other (risky) situations."
The drag community sees drag as art - as well as activism.
"Drag is a political act, especially in a country as macho and homophobic as Paraguay," Severa said.
Severa thinks more open debate will help trans people stay safe, saying marches, events and shows such as "RuPaul's Drag Race" have brought drag to a wider public.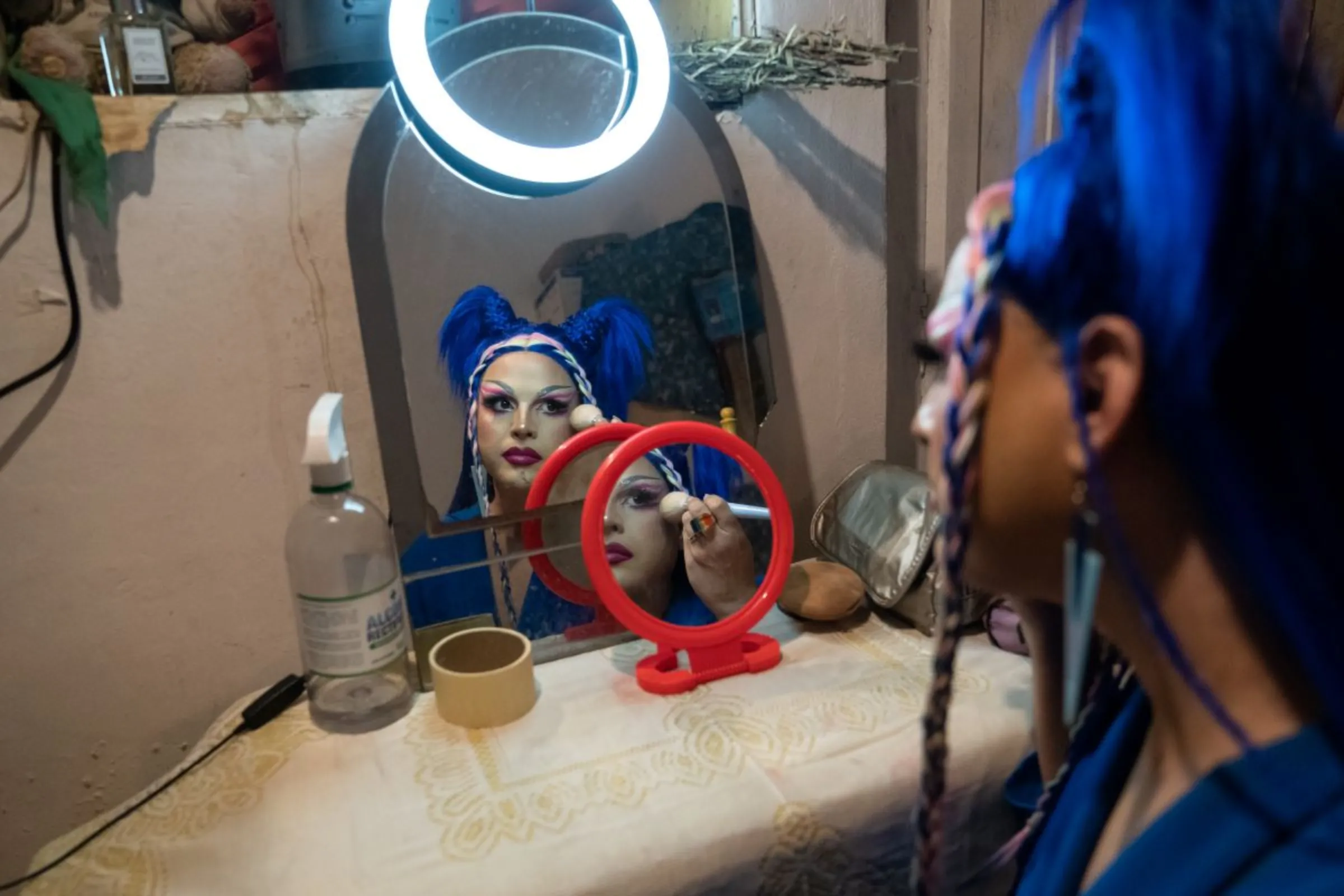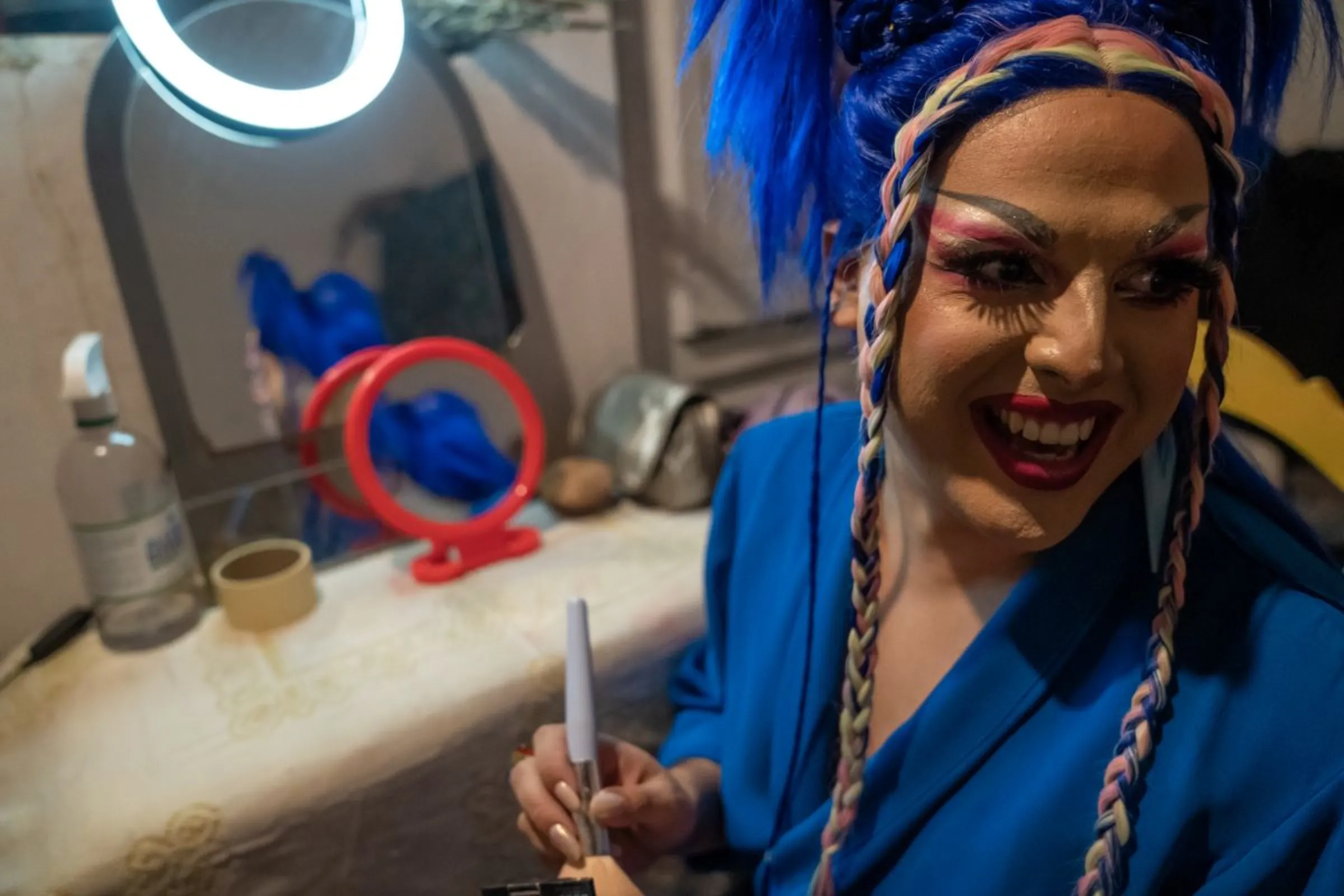 However, Senator Riera is against the idea of any form of public demonstration.
"The LGBTQ community should co-exist with everyone, within the framework of the law and peacefully, in my opinion, without the need to make permanent demonstrations of their condition - to avoid unnecessary confrontations," he said.
The drag community, according to Somosgay's Vera, grew out of repression during the 35-year, single-party, military dictatorship of General Alfredo Stroessner, which ended in 1989.
The dictatorship was marked by human rights crimes against political opponents and indigenous and LGBTQ+ communities, according to a number of international rights groups.
"Paraguay suffered through the longest dictatorship in Latin America, two wars and several revolutions," said Vera.
"During the dictatorship, many were persecuted because they thought differently. The population was almost decimated."
Liz Paola Cortaza, 62, said she was the only living trans women who survived the dictatorship and is considered an icon.
Drag life then, she said, was "trans, gay boys and girls who cross-dressed and did drag, and came together as a community".
As a trans woman and sex worker in this period, Cortaza said she survived police brutality - head shavings, beatings and assaults. She was arrested and jailed for being a sex worker.
Since the age of 13, Cortaza fought to change her name from Alberto to Liz, even calling a psychologist to testify at the Supreme Court that she was not crazy for claiming to be a woman.
But Cortaza said today's democratic government was at times even more discriminatory and violent, with trans people most affected.
Besides brief stints acting in the 1980s and 1990s, she has been unable to find employment beyond sex work so lives off donations. Her lot, she said, is that of most trans women.
"If you're gay, especially trans, looking for a job, employers will reject you," she said.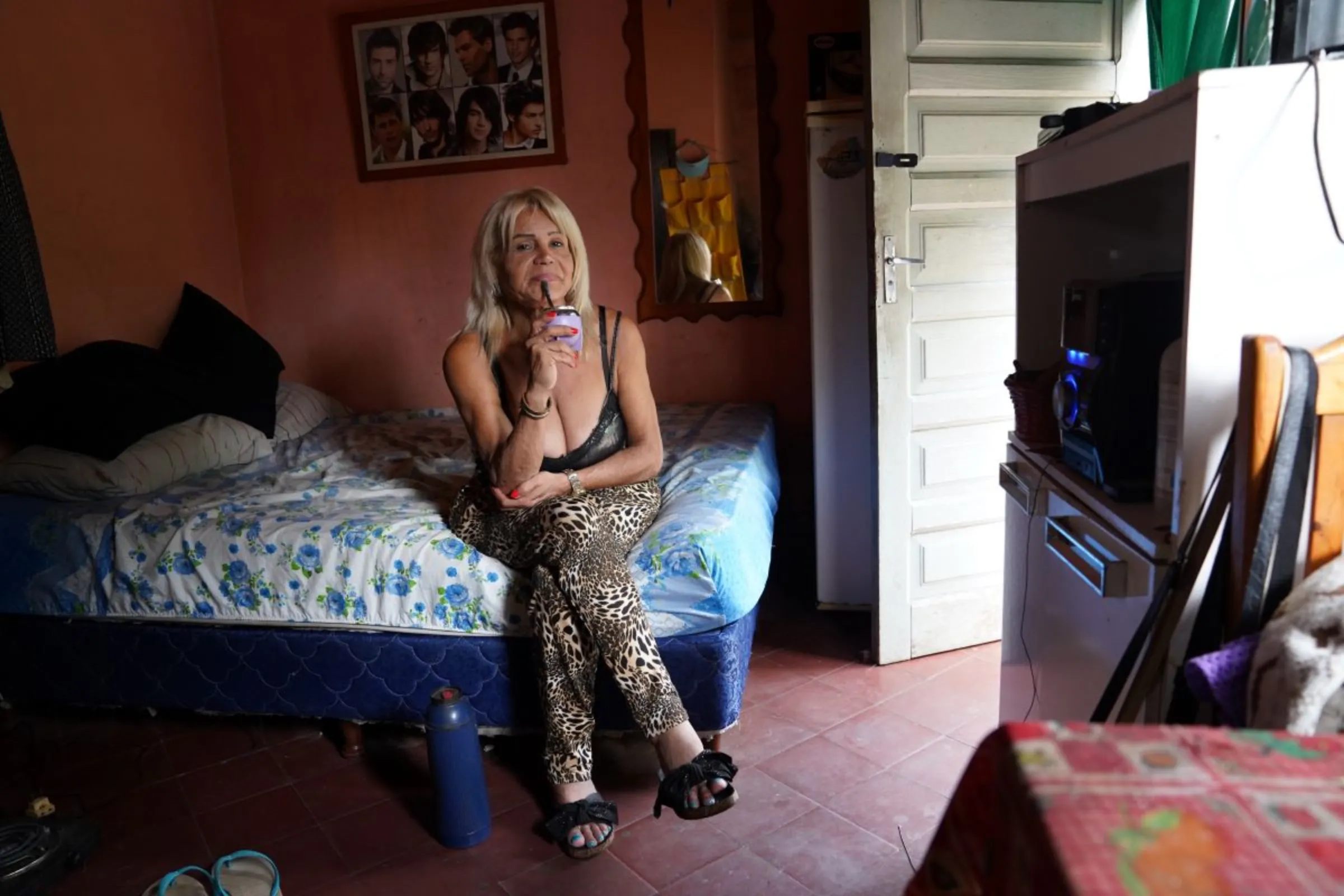 According to Somosgay, LGBTQ+ communities are winning greater acceptance, mainly in Asuncion, albeit slowly and way behind the pace of change in other parts of Latin America.
For now - "visibility is created by our own communities."
"Seeing people dare to go out in a society as conservative as Paraguay, to dress as one wants - in a skirt, pants, whatever - raises a voice for those who are scared - men, women, trans," said Severa.
Reporting: Robyn Huang
Editing: Lyndsay Griffiths and Hugo Greenhalgh
Photography: Matthew Reichel
Production: Amber Milne
---
Tags
LGBTQ+

Race and inequality

Future of work

Workers' rights

Economic inclusion
---
MORE ON Socioeconomic Inclusion
---
MORE ON Inclusive Economies
---