Ethiopia digital ID prompts fears of ethnic profiling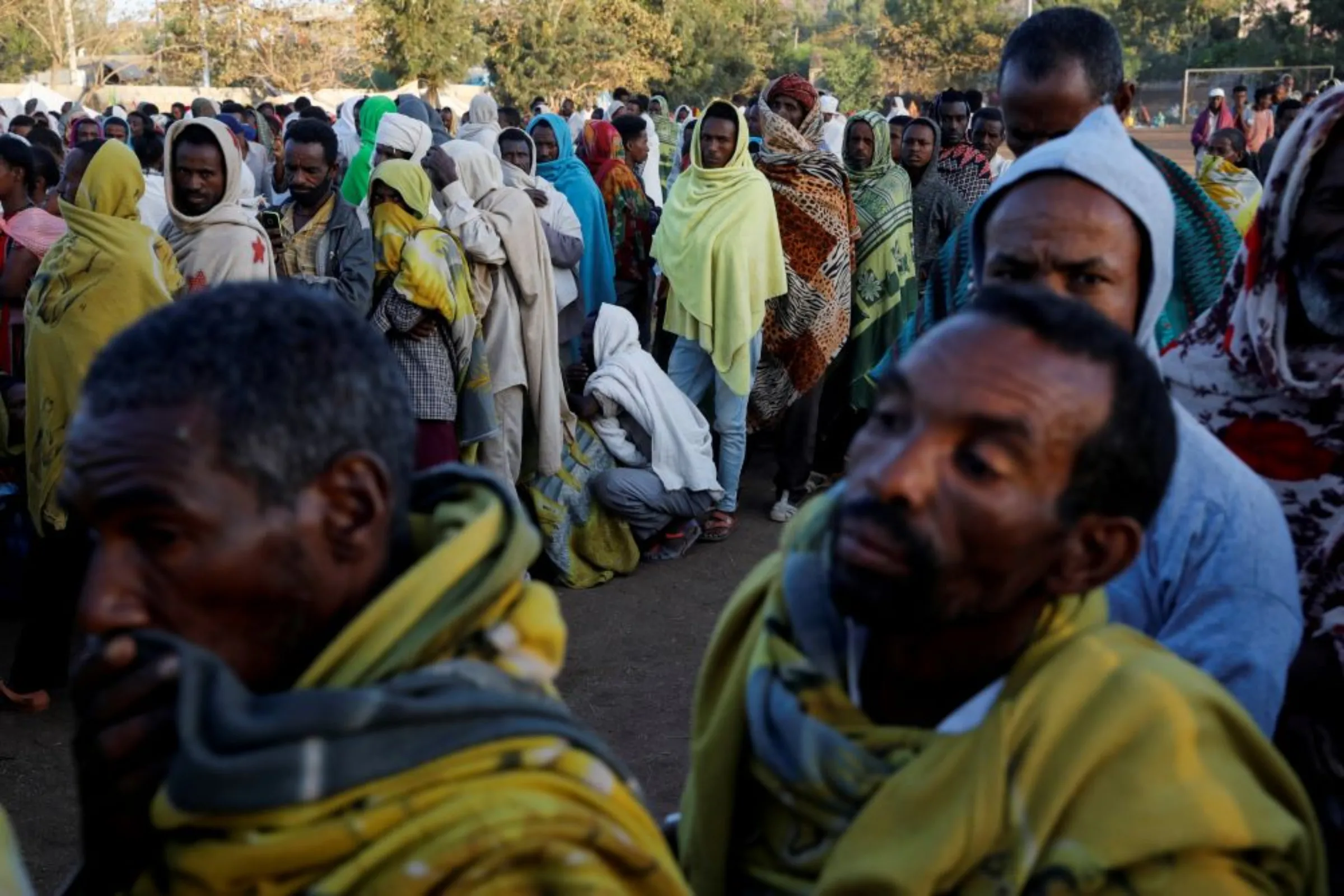 Displaced people queue for food at the Tsehaye primary school, which was turned into a temporary shelter for people displaced by conflict, in the town of Shire, Tigray region, Ethiopia, March 15, 2021. REUTERS/Baz
What's the context?
The rollout of digital ID Fayda in Ethiopia could entrench discrimination against Tigrayans and other ethnic minorities, rights groups fear
Ethiopia introduces digital ID to improve access to services
Tigrayans fear the data may be used to discriminate against them
World Bank should not roll out ID during a conflict, rights experts say
Birhanu Degefa was visiting family in the Ethiopian city of Shire in November, when soldiers suddenly began rounding up men on the street, accusing them of being rebels, and demanding to see their identity papers.
War had just broken out in the northern region between Tigrayan rebels and government forces, and Tigrayans like Birhanu were at high risk of being profiled and arrested, or worse.
"They let me go after I showed them an Addis Ababa city identity card and claimed that I wasn't Tigrayan," said Birhanu, 33, who fled Shire when fighting intensified, and returned to London where he lives.
Birhanu is half Tigrayan, and his name largely conceals his ethnic heritage. But he is alarmed by the Ethiopian government's rollout of a digital identity system, which he says would have certainly sealed the fate of Tigrayans during the war.
"The military would have used the data to hunt us down. I'm sure of it," he said.
The Ethiopian government is implementing a nation-wide biometric digital ID system, aiming to register all eligible adults of its population of 119 million by the end of 2025.
Backed by the World Bank, the pilot of the digital ID system was announced in 2021, amid the brutal civil war that has killed tens of thousands and displaced millions, and saw widespread profiling of the Tigrayan minority who make up about 6% of the population. A ceasefire agreement was signed in November.
The ID, which includes an individual's name and gender, and iris scan and fingerprints, is for better "social and economic rights", authorities have said, and can improve access to healthcare and banking, and boost birth registrations in a country where only about 7% of children are registered at birth.
But activists and rights experts warn that such vast amounts of personal data can be misused in a country with a history of ethnic conflicts, and that the benefits promised by a digital ID system are outweighed by the potential risks.
"Ethiopia's goal of a national digital identification registry raises strong concerns, as its application threatens to embolden ethnic profiling through disproportionate arrests and surveillance," said Jerusalem Girmay, chief communications officer at rights group Omna Tigray.
"Such tactics were heavily implemented against Tigrayans in recent years, resulting in widespread harassment and unlawful detainment," she told Context.
The ministry of technology did not respond to a request for comment.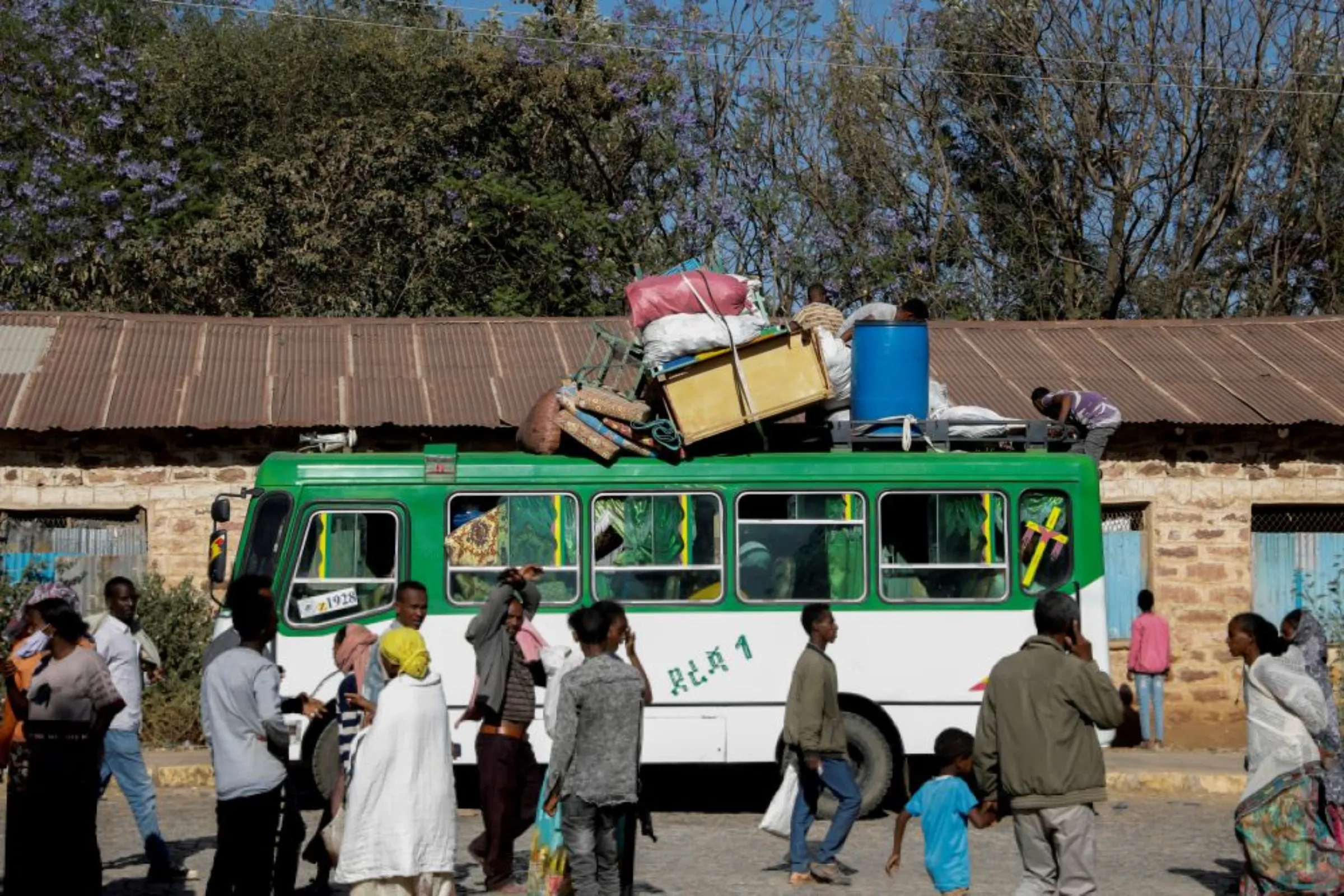 Ethnic profiling
Governments across the world are adopting digital ID systems for better governance, but the United Nations special rapporteur on human rights has warned that they exclude marginalised groups, and should not be made mandatory for welfare schemes.
The new Ethiopian national digital ID, named Fayda - which means value in the Amharic language - will also display an individual's date of birth, gender, address and photograph.
Officials told parliament in November that registration isn't mandatory, and that people can continue to use their kebele ID card issued at the city or district level that most Ethiopians have.
Capturing fingerprints for the new IDs can be problematic, said Belayhun Yirga, a legal policy advisor for the Fayda programme.
"There are disabled people, ageing people or even day labourers whose fingerprints may be faded and unreadable by our system," he said. "Mandatory implementation would exclude these people from the service."
There have also been few discussions in parliament on the ethnic profiling by government agencies that human rights groups and U.N. agencies say took place at the start of the civil war.
Government officials have said Fayda will not display a person's ethnicity, and that it will adhere to a draft personal data protection law, which requires consent of the individual, and outlines safeguards for data security.
But enforcement is not assured, and a person's ethnic identity can be ascertained from their name.
"In an ideal world, the legislation proposed by the government would ensure that the privacy rights of Ethiopians are protected," said Jerusalem.
"However, historical precedents of Ethiopia's misuse of data and the country's poor digital quality of life make that far from conceivable in the near future."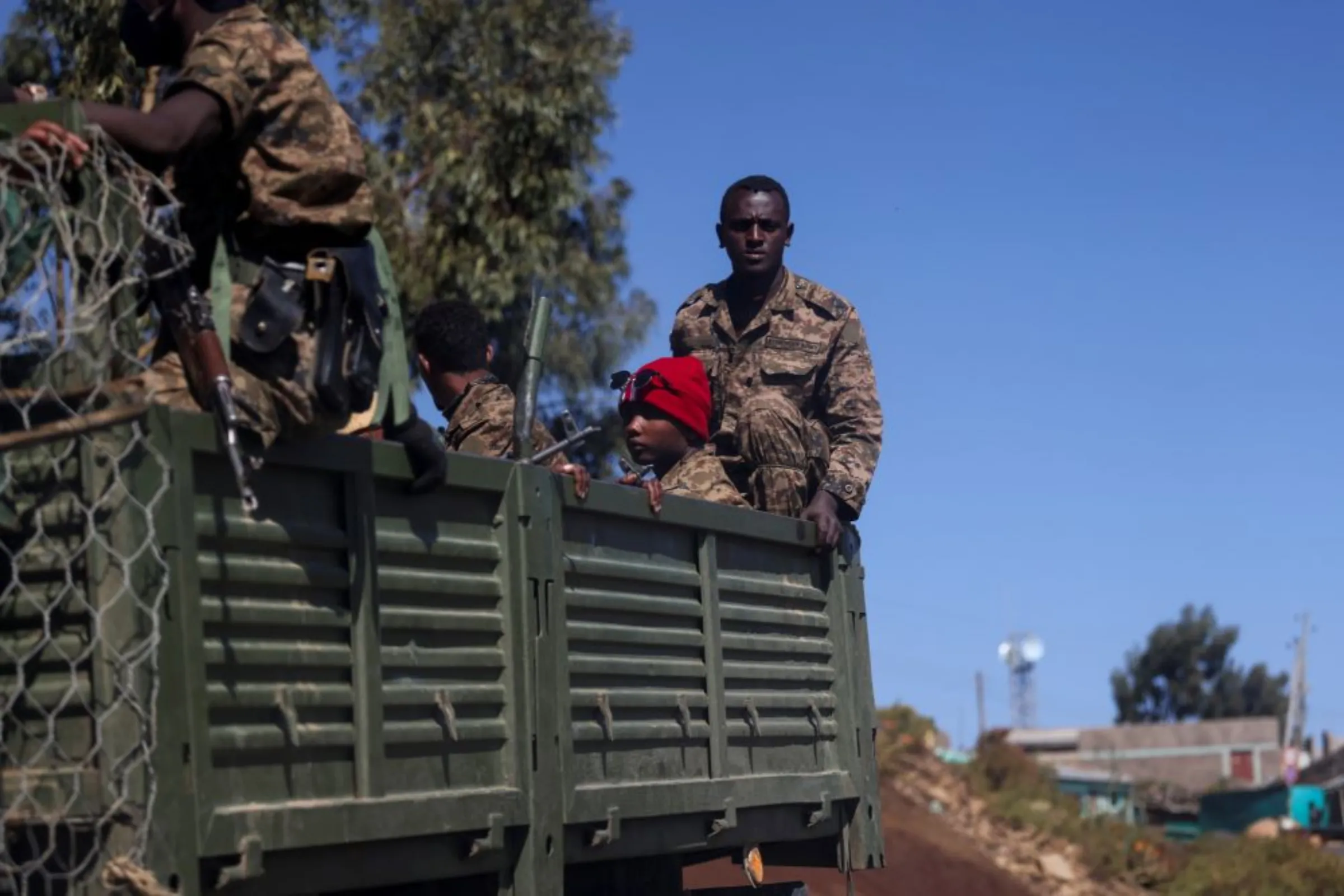 Heightened discrimination
Tigrayans have reported facing heightened discrimination, harassment and abuse by government officials since the conflict began in November 2020.
Over the two-year period when fighting raged, the country's national bank ordered the freezing of bank accounts in the Tigray region, and Tigrayans were prohibited from boarding flights.
Humanitarian and communications blockades cut off millions from the outside world and led to famine, while hate speech online fractured fragile inter-ethnic ties, rights groups say.
More than 2 million people in Tigray have been displaced, and at least 50,000 Tigrayans have fled the country.
The World Bank and U.N. agencies have been criticised for pushing digital ID projects in conflict-prone regions without adequate safeguards to prevent data misuse or rights abuses.
"The World Bank continues to promote and roll out large-scale registration systems despite growing concerns about grave human rights abuses that are blocking people from accessing essential services such as welfare, healthcare and education," said Eve Hayes de Kalaf, a research fellow at the University of London, who has studied the impacts of such systems.
The regional spokesperson for the World Bank did not respond to a request for comment.
Last month, the lender said that "remaining engaged during conflicts and crisis situations ... is central to our mission in several countries around the world, including Ethiopia."
It said that it provided financing for projects related to basic human needs "to prevent further development losses," without referring to the Fayda project.
Despite the ceasefire, several government institutions have not abandoned their discriminatory policies, so a biometric data collection programme is likely to put Tigrayans at risk, said Birhanu.
"(It) could prove beneficial to the Ethiopian people one day, but not now - not with the same government responsible for genocide in charge of it," he said.
"We won't be safe."
(Reporting by Zecharias Zelalem in Nairobi. Editing by Rina Chandran)
---
---
Tags
Facial recognition

Digital IDs

Data rights
---