Nigeria's social media fact-checkers fight fake news as vote nears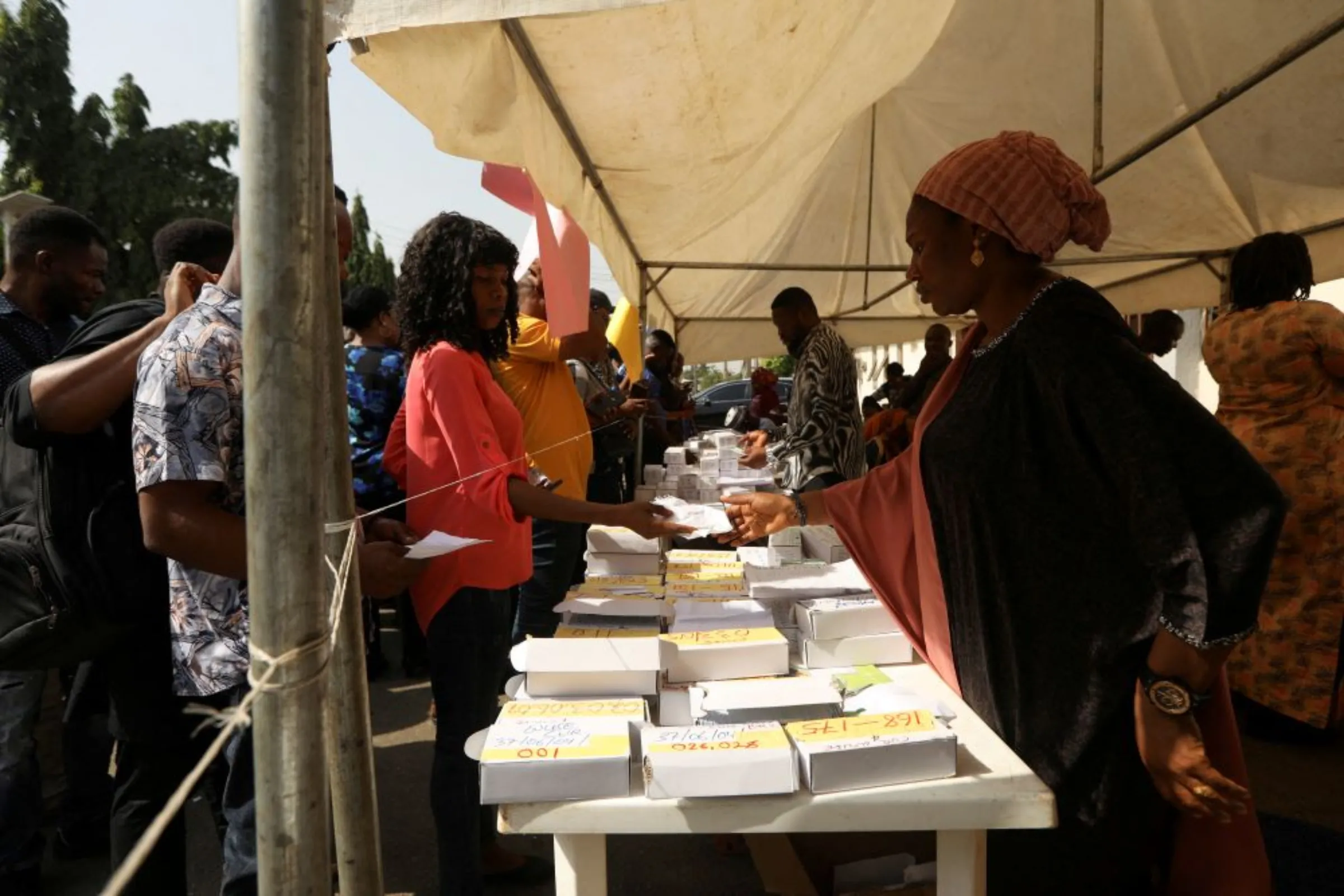 A woman presents a paper to an INEC worker during the collection of a permanent voters card at the INEC office in area 10, in Abuja, Nigeria December 13, 2022. REUTERS/Afolabi Sotunde
What's the context?
Big Tech companies are enlisting independent fact-checkers to tackle online disinformation ahead of the Feb. 25 election
Disinformation casts shadow over election campaigning
Social media platforms beef up content moderation
Twitter taps independent fact-checkers after layoffs
LAGOS - Nigerian fact-checker Kemi Busari knew it was a fake when he stumbled upon a video on TikTok showing Hollywood stars Idris Elba and Matthew McConaughey endorsing one of the candidates running for his country's presidential election next month.
"It was obvious ... but there are people that will go to town with it," said Busari, editor of the Dubawa website that fact-checked the video in November, leading it to be swiftly removed from several major social media platforms.
As online disinformation increases in the run-up to Nigeria's Feb. 25 poll, some fake news has been harder to spot, however, occasionally leading to its repetition on mainstream news sites and sowing mistrust among voters as the campaign heats up.
"It's one week, one election disinformation, one political misinformation online," said Idayat Hassan, director of the policy advocacy group, Centre for Democracy and Development.
"If traditional media can fall prey to disinformation spread on social media, then we should worry that the lines are becoming blurred," she told Context.
In November, the country's electoral commission had to deny a false report that it had launched a criminal probe into one of the candidates after a forged statement went viral on social media, leading several major news outlets to repeat the disinformation.
Two months earlier, Ghana's president disowned a fake Facebook post where he purportedly advised a Nigerian presidential candidate to make way for a party rival.
For some of the 93 million Nigerians eligible to vote next month, knowing what is true can sometimes be difficult.
Student Segun Adeniran, 24, said he felt sure of the veracity of a video on TikTok apparently showing a state governor buying a voter's ID at a camp for displaced people, until he read a report debunking it in January.
"At this rate, I don't even know what to believe," he said.
TikTok did not immediately reply to a request for comment.
Big Tech resources
Online disinformation has often muddied the waters of Nigerian elections, but political analysts and digital rights campaigners say the tactics are different this time because there are more platforms where fake news can spread.
Hassan said people promoting fake news have become "more sophisticated and organised", aiming for more eyeballs on their content by posting across social media apps at a pace that is becoming increasingly difficult for citizens to keep up with.
"They can screen grab a fake post on Facebook and share it on Twitter where it's shared many times, and it goes as a broadcast on WhatsApp," she said.
"By the time (voters) go to the polling unit on election day, they may be making a choice they're not sure of," she said.
More than half of Nigeria's 216 million people are on the internet and it has the highest number of social media users in Africa, with nearly 33 million Nigerians on YouTube and more than 26 million people using Facebook, according to figures from the data monitoring website DataReportal.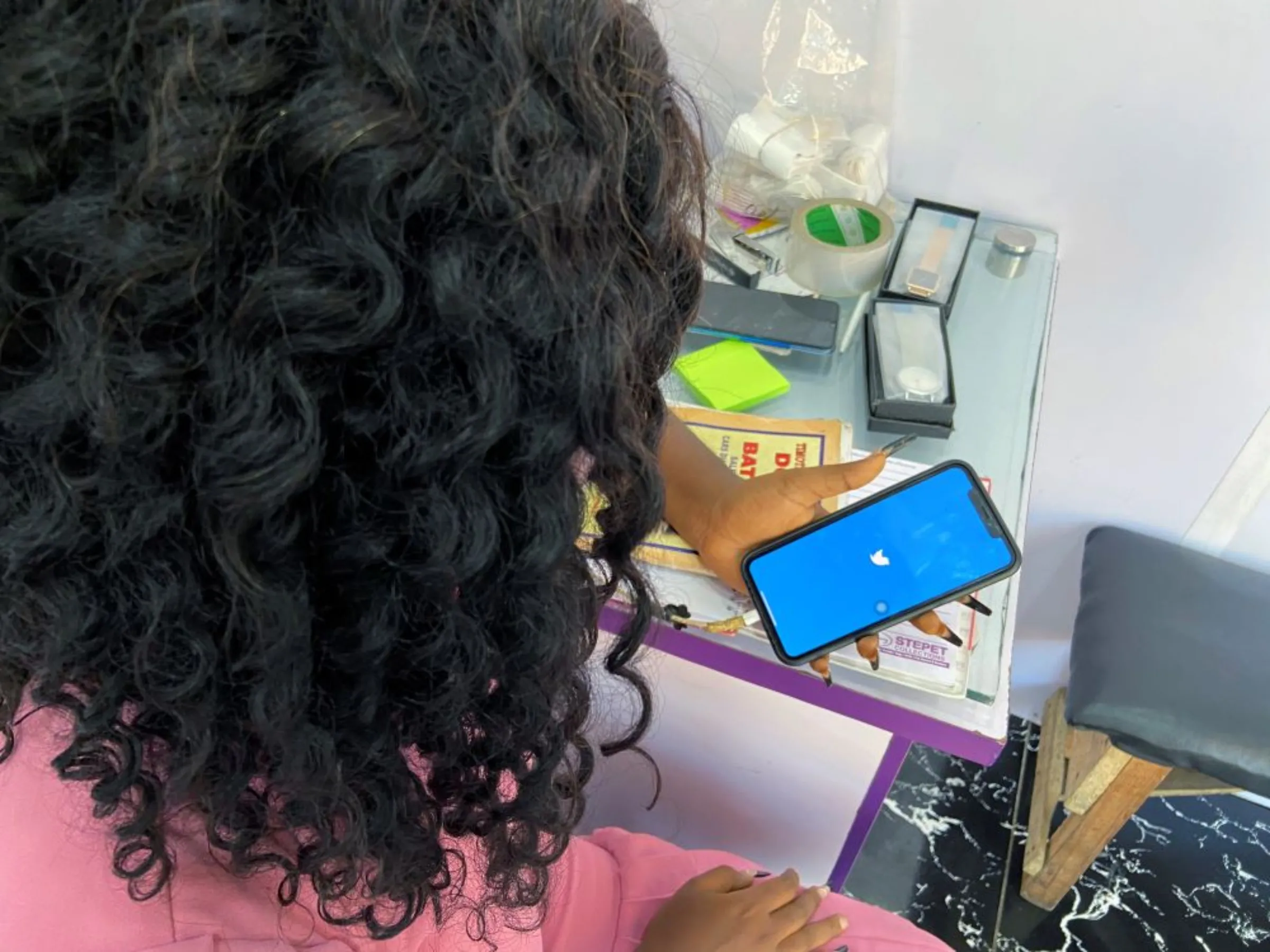 Anxious to stop fake news from tainting the election, fact-checkers like Busari have been working round the clock to identify misleading posts and report them to leading platforms that employ them as contractors.
Big Tech firms including Meta - the parent company of Facebook, Instagram and WhatsApp - and YouTube owner Google have pledged extra resources to curb misleading information linked to the vote.
Meta said it had taken "aggressive steps" online and offline to tackle election misinformation, including working with three independent fact-checkers - Agence France-Presse (AFP), Africa Check and Dubawa - to reduce the visibility and virality of fake news.
"We continue to work closely with election authorities and local partners in Nigeria to ensure we're preparing for the specific challenges in Nigeria and taking appropriate steps to stay ahead of emerging threats," Meta's head of public policy for Anglophone West Africa, Adaora Ikenze, said in a statement.
But rights groups and fact-checkers say social media companies must do even more.
Busari said that while Facebook has often acted swiftly in reviewing flagged content, a company policy preventing fact-checkers from working on questionable posts by politicians during an election cycle undermines efforts to stamp out fake news.
"If we can't rate information by politicians, then it makes it difficult for fact-checkers to work with Facebook during this period," Busari said.
Twitter layoffs
Around the world, social media platforms have come under greater scrutiny for failing to tackle election disinformation and abuse recently, from the Philippines to Zimbabwe.
Twitter has faced particular criticism since owner Elon Musk axed half its workforce including the team responsible for preventing the spread of misinformation and abuse, and laid off nearly all its staff in its only African office in Ghana.
Busari said British-based Twitter executives held a virtual meeting in November with three fact-checking groups in Nigeria, including his own, to address concerns about election misinformation.
"They said they had created a Google spreadsheet where we can flag some of the false information we see on Twitter to them for them to take action," Busari said.
Twitter did not immediately respond to a request for comment.
But Hassan said Twitter's reduced staff presence in the region posed a threat to the control of misinformation on the influential platform.
"The absence of a dedicated team at Twitter to monitor Nigeria's election as it has other elections in Africa, is going to be a challenge," she said.
(Reporting by Bukola Adebayo. Editing by Rina Chandran and Helen Popper.)
---
---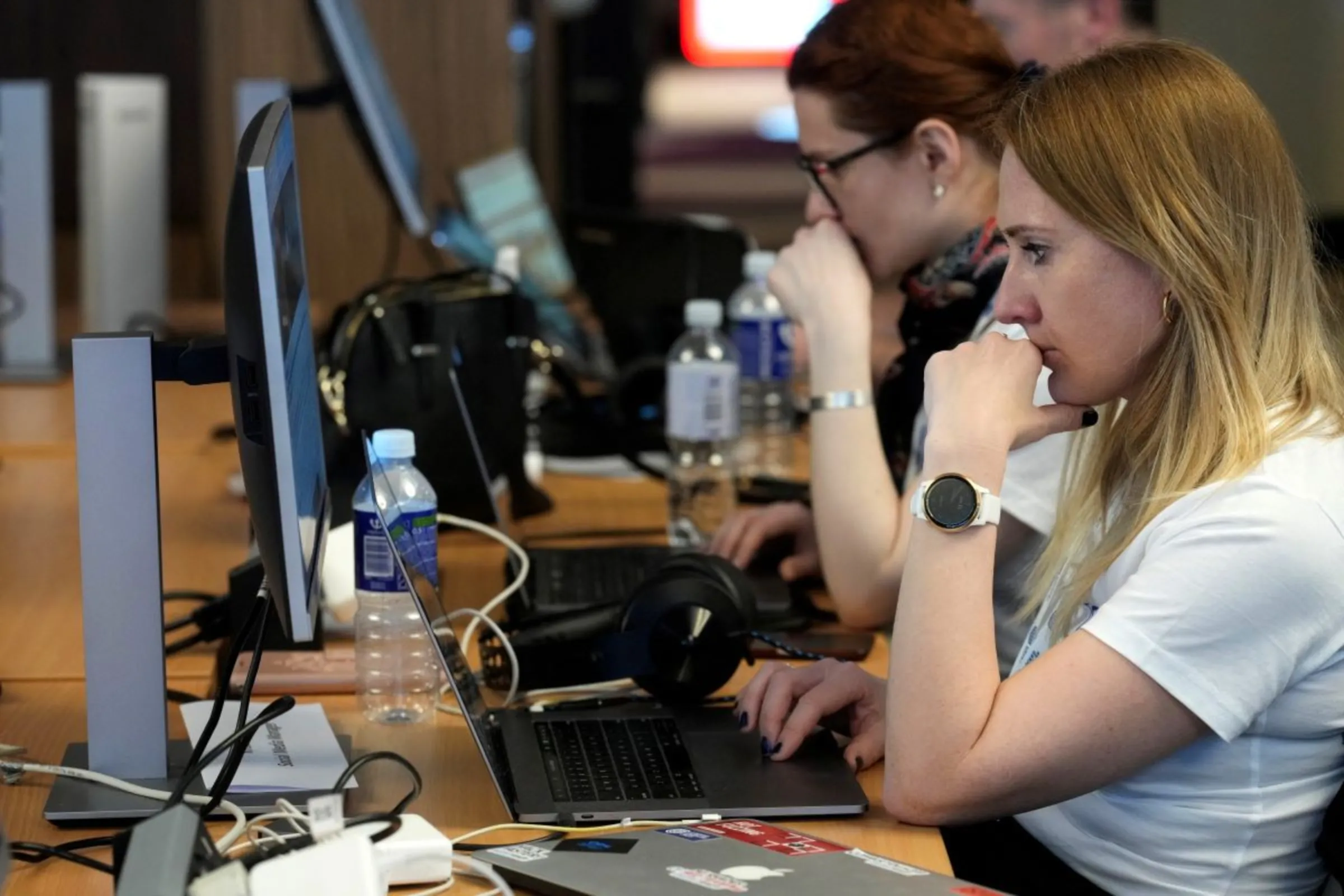 ---
Tags
Disinformation and misinformation

Online radicalisation

Content moderation

Facebook

Twitter

Meta

Social media
---