Extinction Rebellion tests break from disruptive climate protests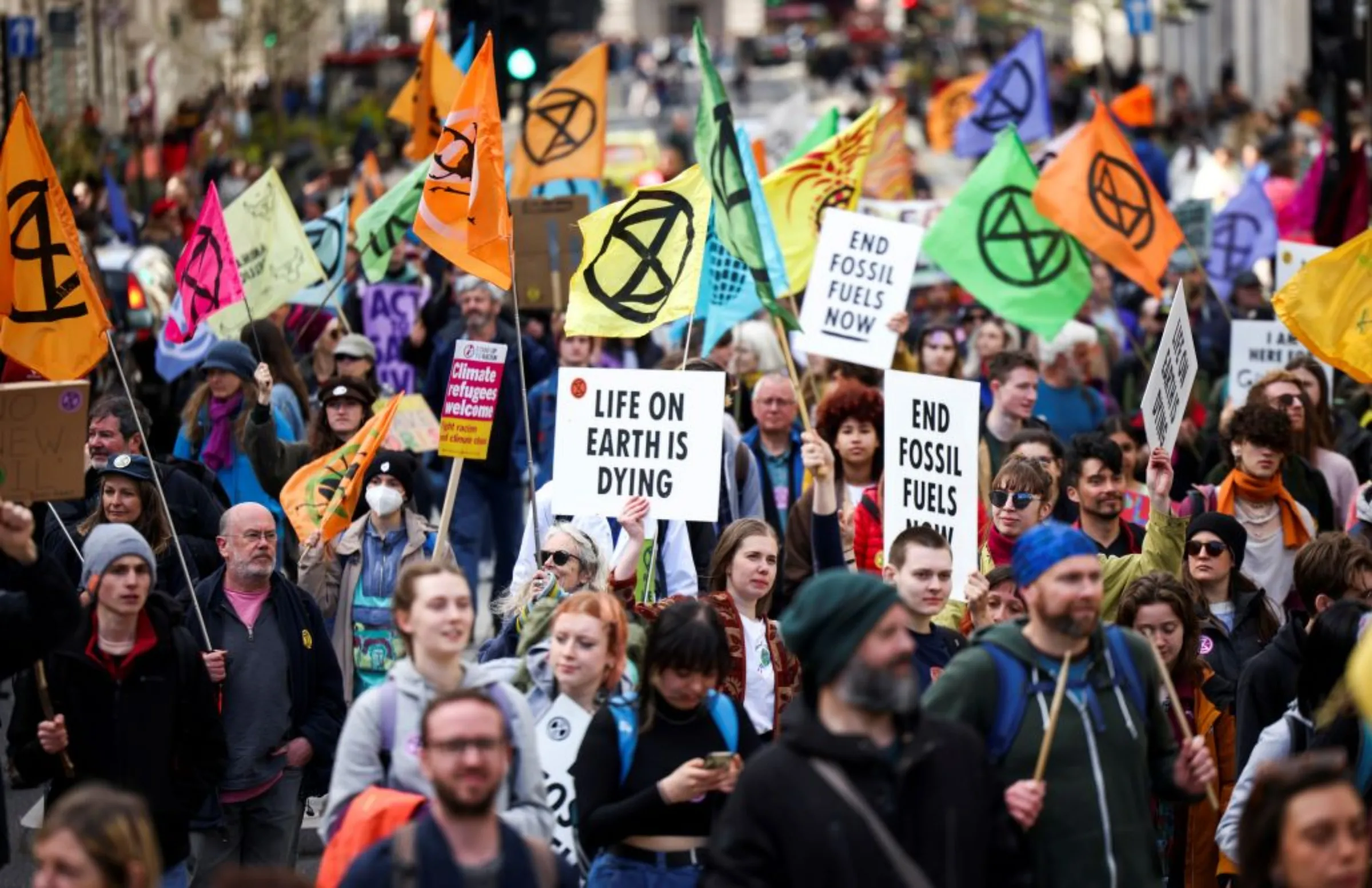 Climate activists from Extinction Rebellion carry flags and placards as they take part in a demonstration in London, Britain, April 9, 2022. REUTERS/Henry Nicholls
What's the context?
XR tries peaceful strategy in "The Big One" Earth Day protests but signals "new and inventive" disruption if demands not met
XR temporarily halts public disruption but signals its return
Experts say disruptive protests can sometimes backfire
Anti-protest laws are making such action more difficult
LONDON - When the latest round of climate protests organised by Extinction Rebellion begins in London on Friday, far more peaceful actions are expected than the public disruption for which the grassroots environmental group has become famous.
Instead of blocking roads, throwing paint and smashing windows, about 30,000 people have signed up for four days of family-friendly rallies and marches, dubbed "The Big One" and timed to coincide with Earth Day.
Events will include face-painting, making origami boats to send to politicians and even "discobedience" dancing.
Extinction Rebellion (XR) paused its public disturbance strategy in January to "prioritise attendance over arrest", in a bid to attract those put off by more radical tactics, such as Jelly Mae Moring, who plans to join this weekend's protests with her children aged two and seven.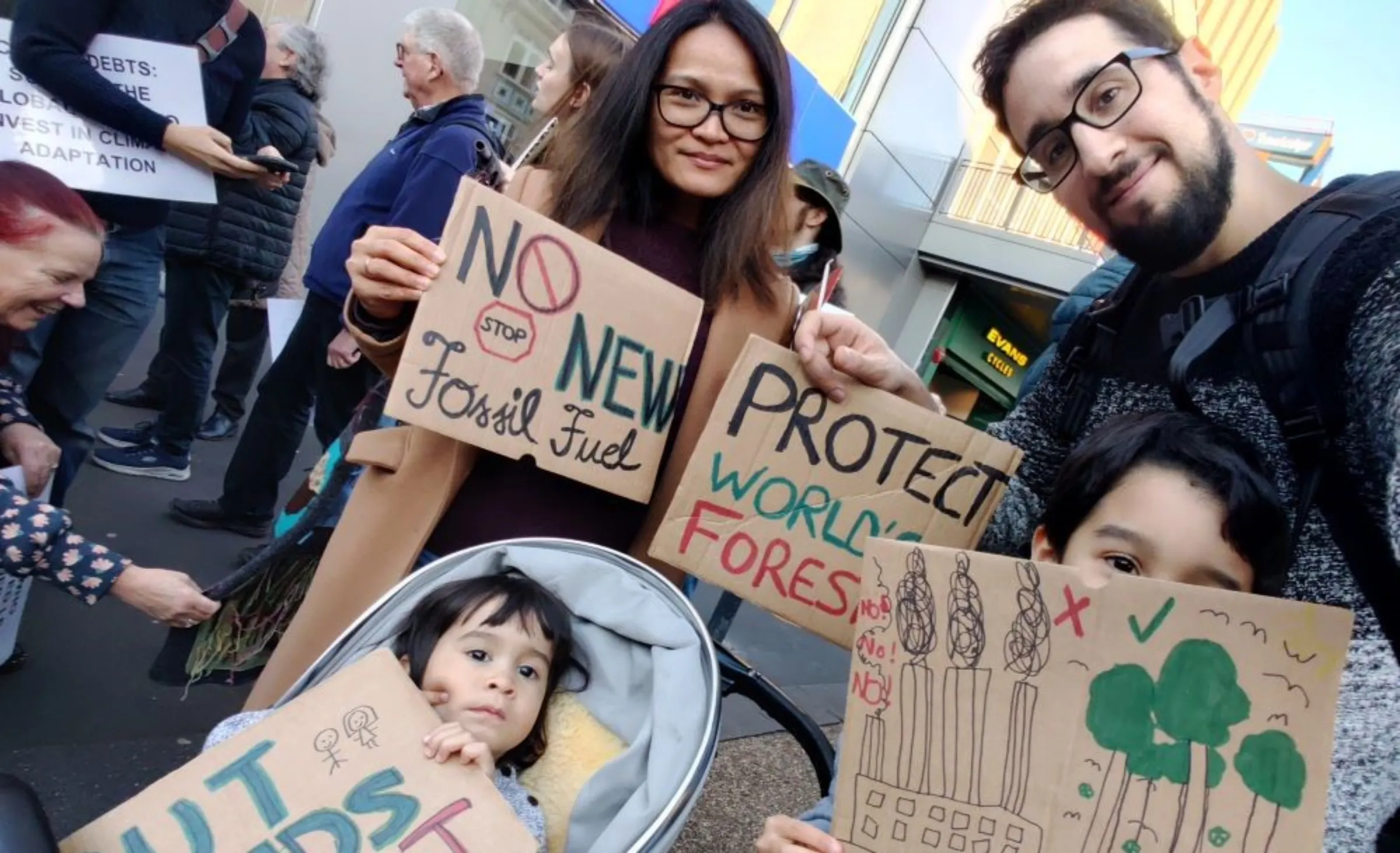 "If it's disruptive, I wouldn't bring my kids," said Moring, from Leicester in central England, who campaigns for the green group Parents for Future. "I don't think (disruption) is too helpful for creating new policies."
In recent years, some environmentalists have opted for direct action aimed at pushing governments and companies to accelerate policies to tackle climate change, including phasing out the use of planet-heating fossil fuels.
Protests have involved things like throwing paint at buildings or soup at art works, blockading entrances, invading airport runways and "locking on" to objects like trains, railings or statues.
A recent report by the U.N.'s Intergovernmental Panel on Climate Change (IPCC) said the planet is on track to warm beyond 1.5 degrees Celsius above pre-industrial times - a key threshold for even more damaging impacts - between 2030 and 2035.
This week, British campaign group Just Stop Oil halted the world snooker championship, the latest in a series of public acts that have seen more than 2,000 of its adherents arrested.
XR has temporarily suspended its civil disobedience with a view to build a mass peaceful protest, but will reassess the strategy after this month's events, said spokesperson Alanna Byrne.
A survey earlier this year by polling firm YouGov found that nearly three-quarters of the public had heard of Extinction Rebellion, but only 16% had a positive view of the group.
"We so often have people saying to us: we believe in your cause, but we don't believe in your tactics," Byrne explained.
However, on Tuesday, XR signalled to journalists that a return to its previous confrontational strategy may be imminent.
Along with other groups supporting the weekend's protests, such as Greenpeace and the Public and Commercial Services Union (PCS), XR's Marijn van de Geer said they would "step up" civil disobedience in "new and inventive ways" if the government fails to meet its demands to stop new fossil fuel projects and create "emergency citizen assemblies".
"Within three months, Extinction Rebellion will have designed a plan for the greatest acts of civil disobedience in this country's history," said XR activist Rob Callender in a press statement.
Disruptive protest gets publicity
As XR and other climate activists trial different tactics, experts have tried to understand what works in gaining public support and changing policies.
Leading climate scientist Michael Mann said protests have been increasingly disruptive, and his research suggests acts like throwing soup at paintings or interrupting morning commutes can backfire - even leading to a loss of public sympathy.
According to a U.S. survey he co-authored last November at the University of Pennsylvania, 46% of respondents said disruptive non-violent actions decreased their support for efforts to address climate change, with only 13% saying it increased their support.
"There is undoubtedly a role for non-violent protest - history is replete with examples, like the civil rights movement, where it proved pivotal," Mann said in emailed remarks.
But, he added, direct action must be well thought out, targeted at those seen as responsible for harm instead of the general public, and able to communicate succinctly the purpose of the protests "in today's soundbite-driven media environment".
XR has continued to focus on specific companies and institutions while pausing wider public disruption.
For example, the group targeted London Fashion Week in February with a stunt to oppose its sponsorship by the Coca Cola Company, the world's largest producer of plastics.
On the other hand, Oscar Berglund, an expert in climate change activism at the University of Bristol, said he believes public disobedience is necessary to influence climate policies.
"Marching does not achieve anything," he said. "If you don't disrupt... you won't get to the (news)papers, and you won't get any direct concessions either because you're ultimately not really putting pressure on anybody."
However, he noted that anti-protest laws are making it more difficult to take disruptive action in countries including Britain, France and Germany, which activists will need to find ways to work around.
The British government's Public Order Bill, for instance, will give the police more powers to prevent and respond to disruptive protests by criminalising tactics such as road-blocking, tunnelling or gluing oneself to buildings.
"You don't want those activists to end up in jail because then you're not going to be able to do much protesting," Berglund said.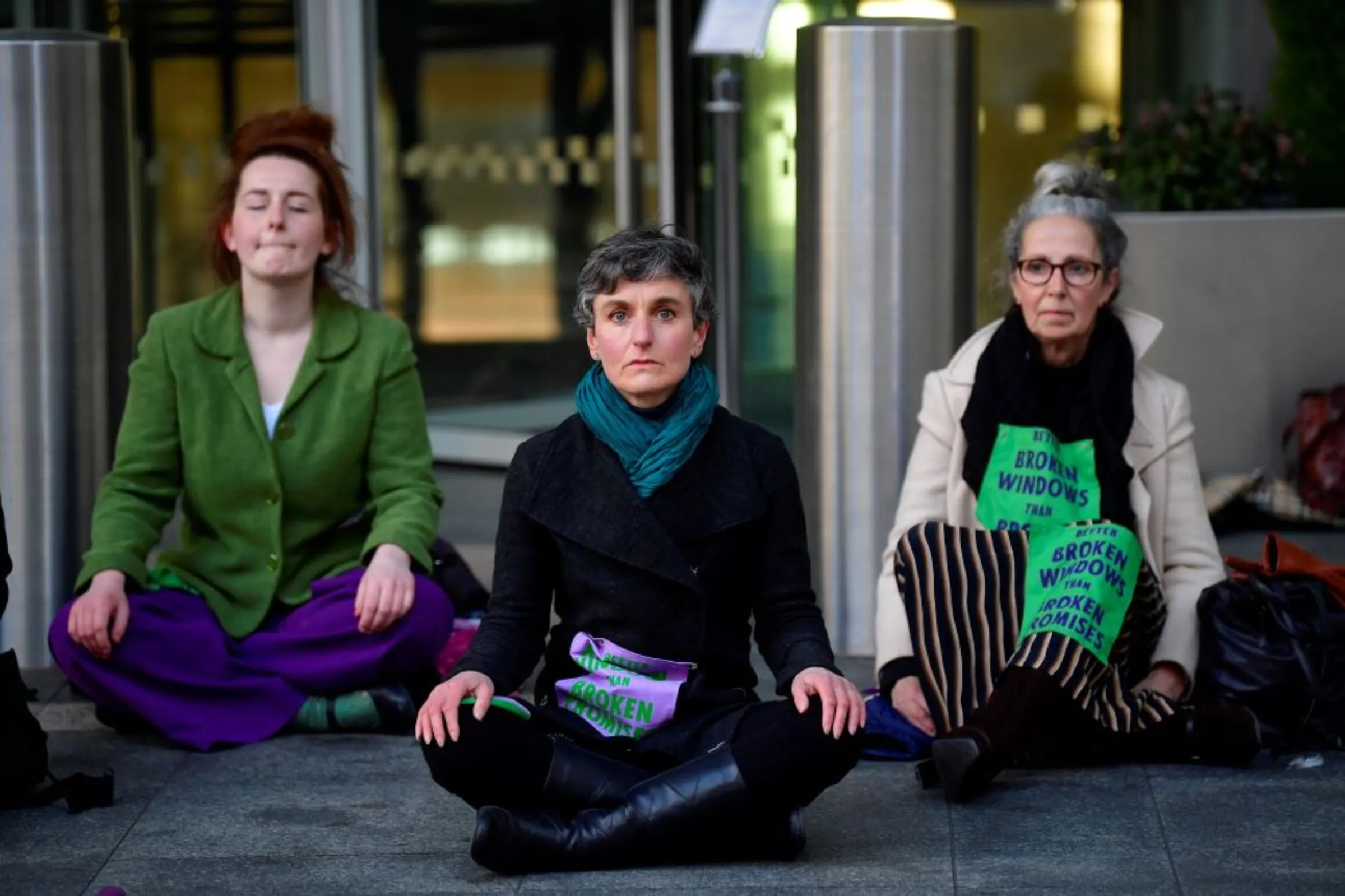 XR activist Zoe Cohen, 52, was one of the "Barclays Seven" who broke the windows of the bank's headquarters in London during a protest in April 2021, resulting in her arrest and a suspended prison sentence.
"None of our rights and privileges that we enjoy now have just been given to us by people in power - they've all been fought for by the struggle of ordinary people," said Cohen, who has been arrested seven times.
While she "wholeheartedly" believes in "highly disruptive protest", Cohen said a variety of tactics and organisations will be needed to include XR's "passive supporters" who are new to campaigning and do not want to cause public disruption.
"I don't believe that it's one single straightforward answer," she said.
(Reporting by Jack Graham and Axelle Rescourio; Editing by Megan Rowling)
---
---
Tags
Fossil fuels

Climate policy

Youth climate movement

Climate solutions
---