How can Johannesburg create inner-city jobs when COVID money ends?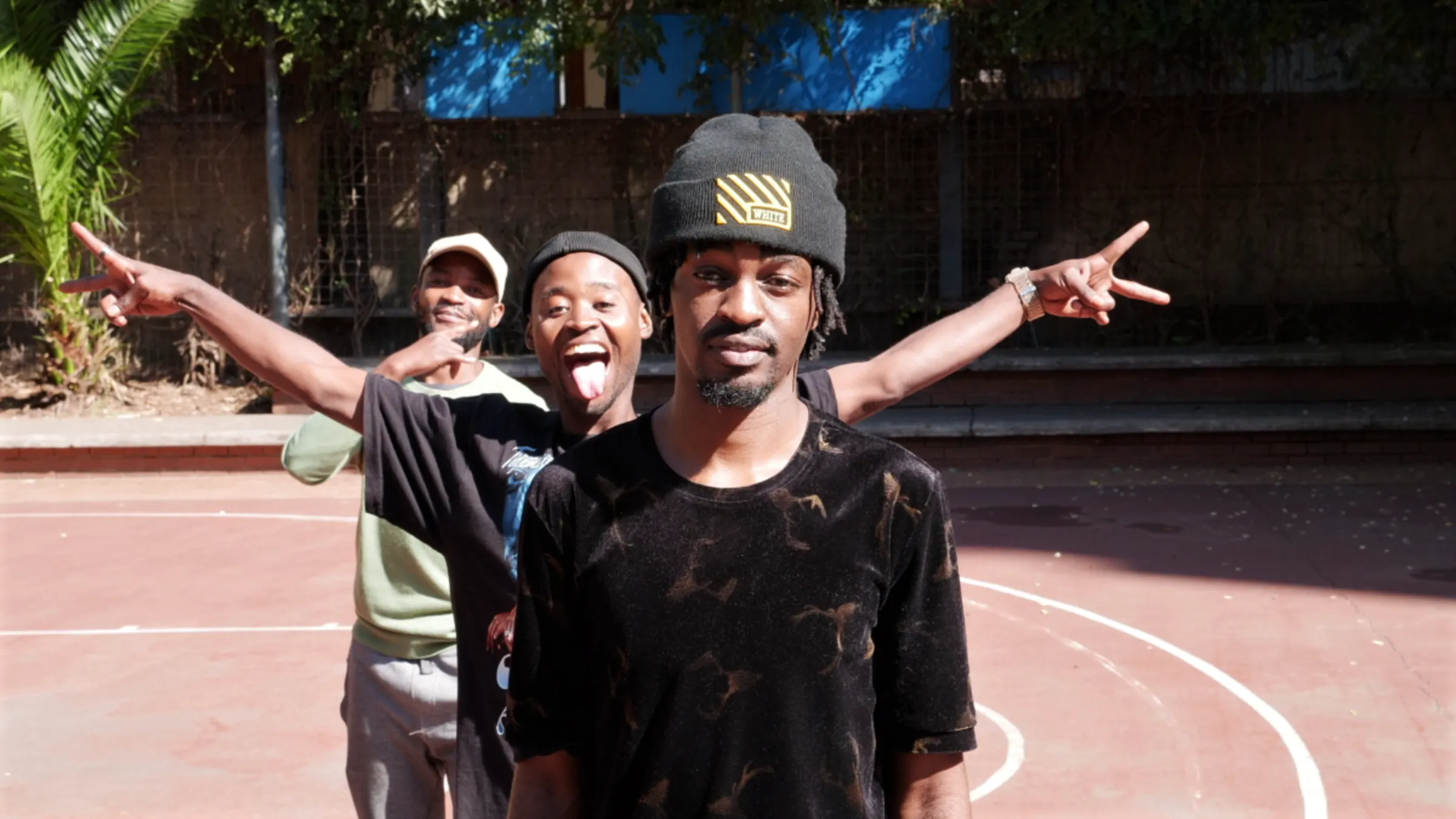 Mawere Taona poses for a photo on the basketball court maintained by Boundless City, while his friends pose and smile behind him in inner-city Johannesburg, South Africa, May 10, 2023. Thomson Reuters Foundation/ Kim Harrisberg
What's the context?
Pandemic cash created hundreds of thousands of jobs in South Africa, but as funding nears an end charities must rethink projects
One in three South Africans is unemployed
Presidency cash boosts jobs in country's biggest city
Innovation seen key to survival after funding runs out
JOHANNESBURG - Taona Mawere says he never had time to get mixed up with drugs in Johannesburg's crime-ridden inner city - he was far too busy getting addicted to basketball.
His love of the sport was nurtured through local social enterprise Boundless City, which maintains local courts and organises practices - one of dozens of social projects to benefit from a fund established by South Africa's presidency in late 2020.
"Basketball became my drug, a drug that taught me discipline," the 28-year-old project manager for the organisation told Context while shooting hoops as a group of children looked on.
Inner-city Johannesburg was once a commercial hub for large mining companies seeking riches in South Africa's biggest city, but decades of neglect and disinvestment have left residents facing high levels of crime and poverty.
From Seoul in South Korea to Chile in Santiago, governments, private investors and charities have also sought to revive degraded urban areas to make them safer places to work and live in - with varying degrees of success.
Johannesburg's latest inner-city projects, supported by the presidential post-COVID-19 employment stimulus, range from funding informal street book sellers promoting African literature to agricultural projects run by the homeless.
The national employment stimulus has pushed some 32.6 billion rand ($1.72 billion) to more than 1 million people either through jobs or internships around the country, according to government statistics.
Johannesburg Inner City Partnership (JICP), the body facilitating the funding to the inner-city groups, has helped channel 25 million rand to some 40 organisations such as Boundless City that are creating safe spaces to play and learn.
The projects have created an estimated 2,000 part-time jobs since November last year, almost 70% of which have gone to youth in the area and 60% to women, JICP said.
Nationwide, the Presidential Employment Stimulus (PES) has boosted the largest youth employment programme in South Africa's history, said Kate Philip, the PES lead.
Despite the initiative's success in creating jobs and cleaning up public spaces in the neglected inner city, funding is not guaranteed beyond 2024, forcing charities to rethink the longevity of their projects.
"If the funding runs out we won't be able to do all the work we've been doing," said Mawere.
But the funding uncertainty is also pushing organisations to invest in skills that can help the newly employed find jobs after the presidential cash dries up, said Catherine Deacon, JICP operations manager.
Unemployment and opportunities
Johannesburg's inner-city streets bustle with commuters who weave between street vendors selling everything from wigs to hot meals on pavements in front of heritage buildings and degenerating high-rise apartment blocks.
But the area is also known for frequent muggings and municipal neglect evidenced through burst water pipes and piles of trash.
In central Johannesburg, there were 1,054 "contact crimes", such as rape, murder and assault between January and March this year alone, the latest police data shows.
About 33% of South Africans are jobless, making it the country with one of the world's highest unemployment rates, according to the International Monetary Fund.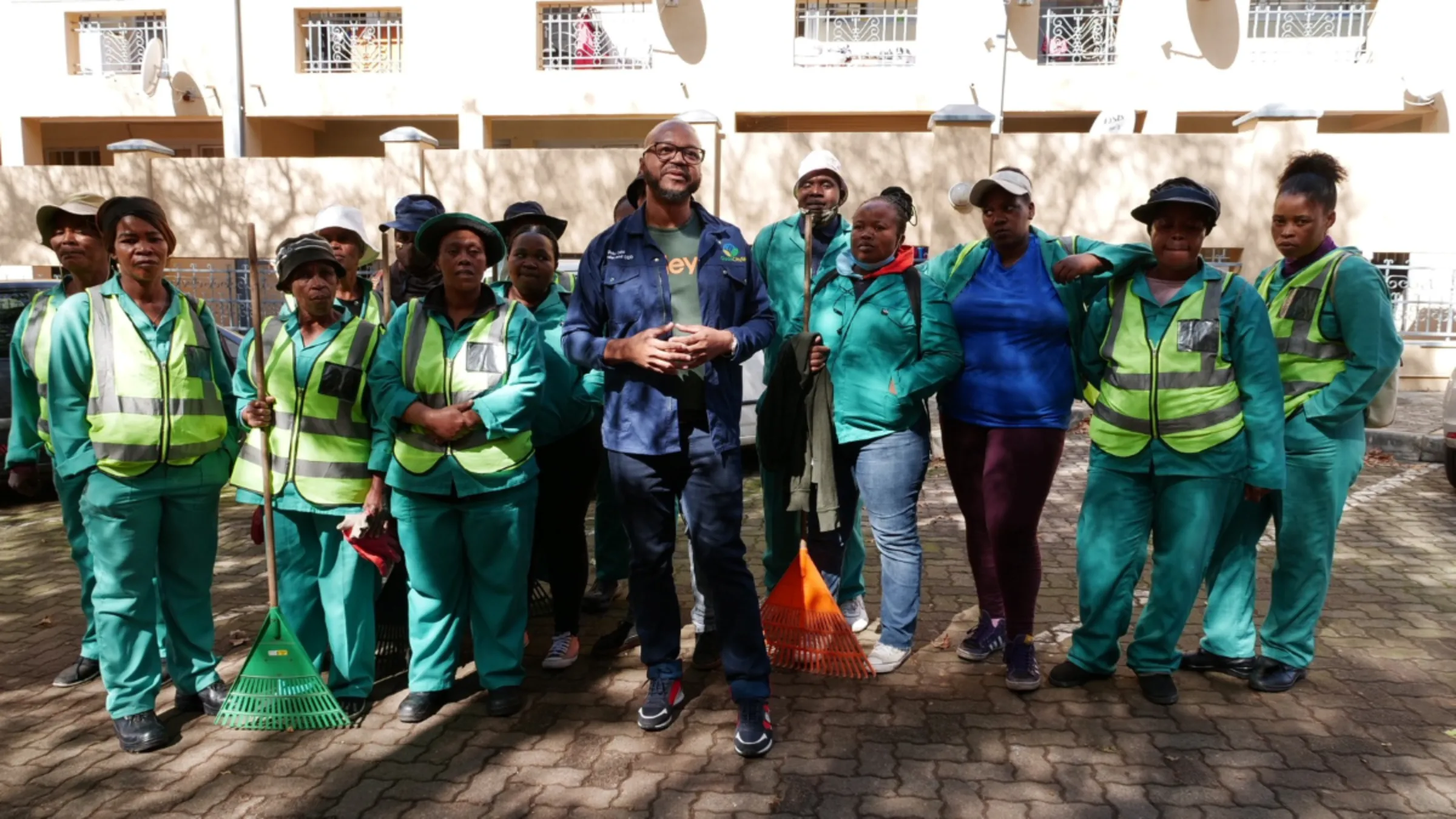 The PES programme was announced in October 2020 when President Cyril Ramaphosa pledged to create much-needed jobs following losses during the pandemic.
Right now, funds for all PES programmes terminate in March 2024, with any possibility of continuation currently being assessed by the Treasury, said Philip.
The inner-city funding is designed to support dozens of "hero organisations in civil society", she said.
These include Clean City SA, a waste reduction and recycling charity, Water for the Future - a river clean-up project, and Sport for Social Change, which provides after-school sports training and lessons in life skills.
"Apartheid spatial planning means marginalised groups often live far from where they work, they spend a lot of time and money getting to jobs," said Deacon.
"These participants work where they live (so) they are reaping the benefits," she said, adding that inner-city property owners report noticing cleaner and safer streets.
'Investing in people'
But such government interventions are not meant to be long-term solutions to tackling unemployment, said Lauren Graham, director of the University of Johannesburg's Centre for Social Development in Africa.
"They're meant to be work opportunities that allow an individual to gain skills...(and) a better foothold in the labour market," she said by email.
Even if short-lived, these programmes help "de-risk" youth unlikely to get jobs without prior work experience, said Philip.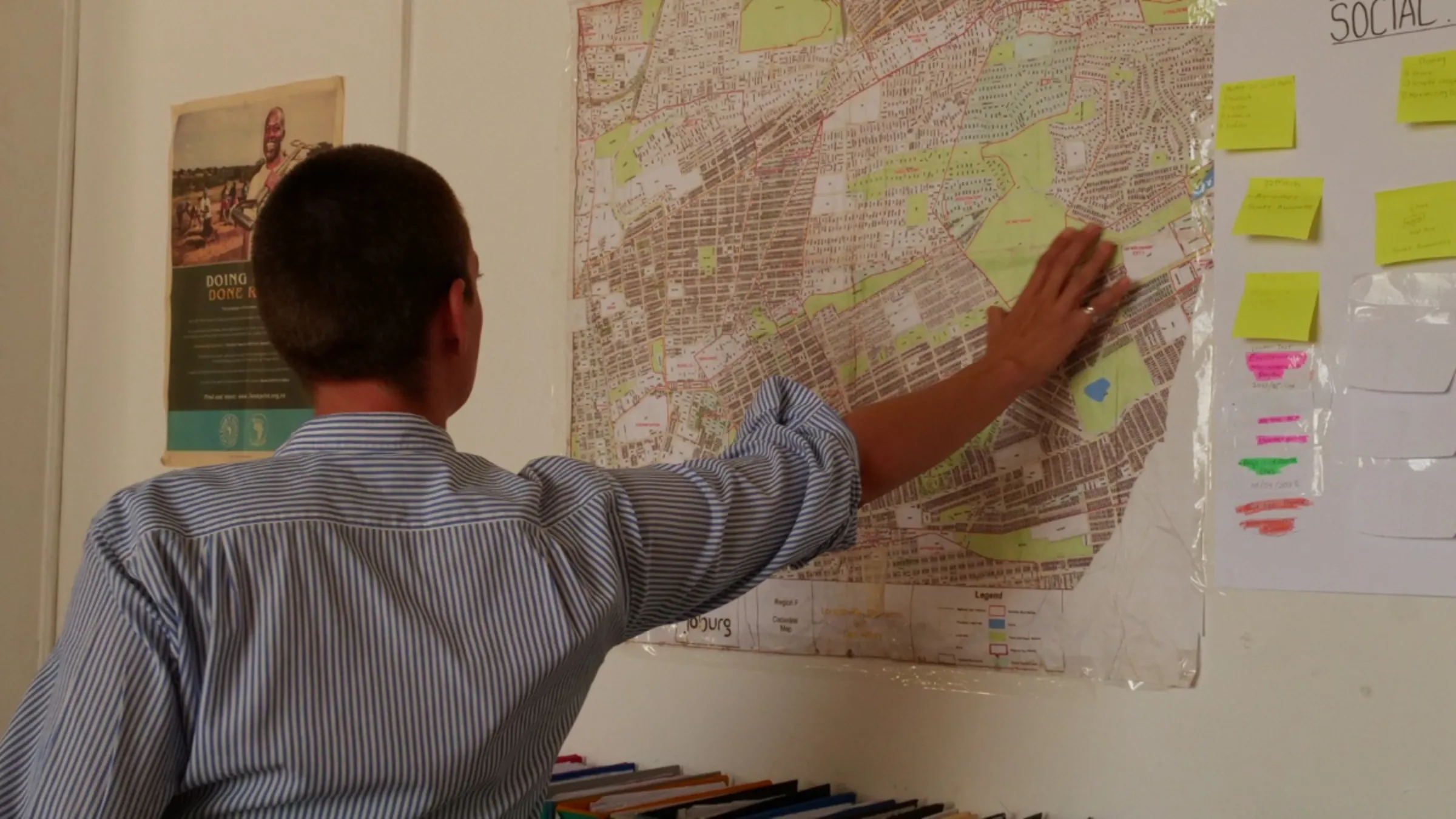 JICP also points to examples of innovation by the local charities they help fund that will hopefully ensure their sustainability.
Water for the Future, for example, has secured training for 110 staff members to undergo permaculture and aquaponic lessons through the University of Johannesburg, with each participant gifted gardening tools and equipment.
They are also selling firewood and woven screens made from invasive plants to secure alternative forms of income and are seeking funding from other sources.
The Johannesburg Homelessness Network has trained dozens of individuals to farm and sell their produce to shelters in order to pay rent and get off the streets.
Many beneficiaries have gone on to find more permanent work elsewhere, said Deacon, showing how the presidential funding creates a "domino effect".
Romy Stander, founder of Water for the Future, said it was about "getting people's confidence back".
"We're investing in people so they can keep growing even if the funding runs out," she said.
This article was updated on Tuesday July 11, 2023 at 13:49 GMT to correct a name in paragraphs 1 and 12, and the description of organisation Boundless City in paragraph 2.
($1 = 18.8995 rand)
(Reporting by Kim Harrisberg; Editing by Helen Popper.)
---
---
Tags
Unemployment

Government aid

COVID-19

Economic inclusion
---