Turkey's fishermen fight to save wetlands as water scarcity bites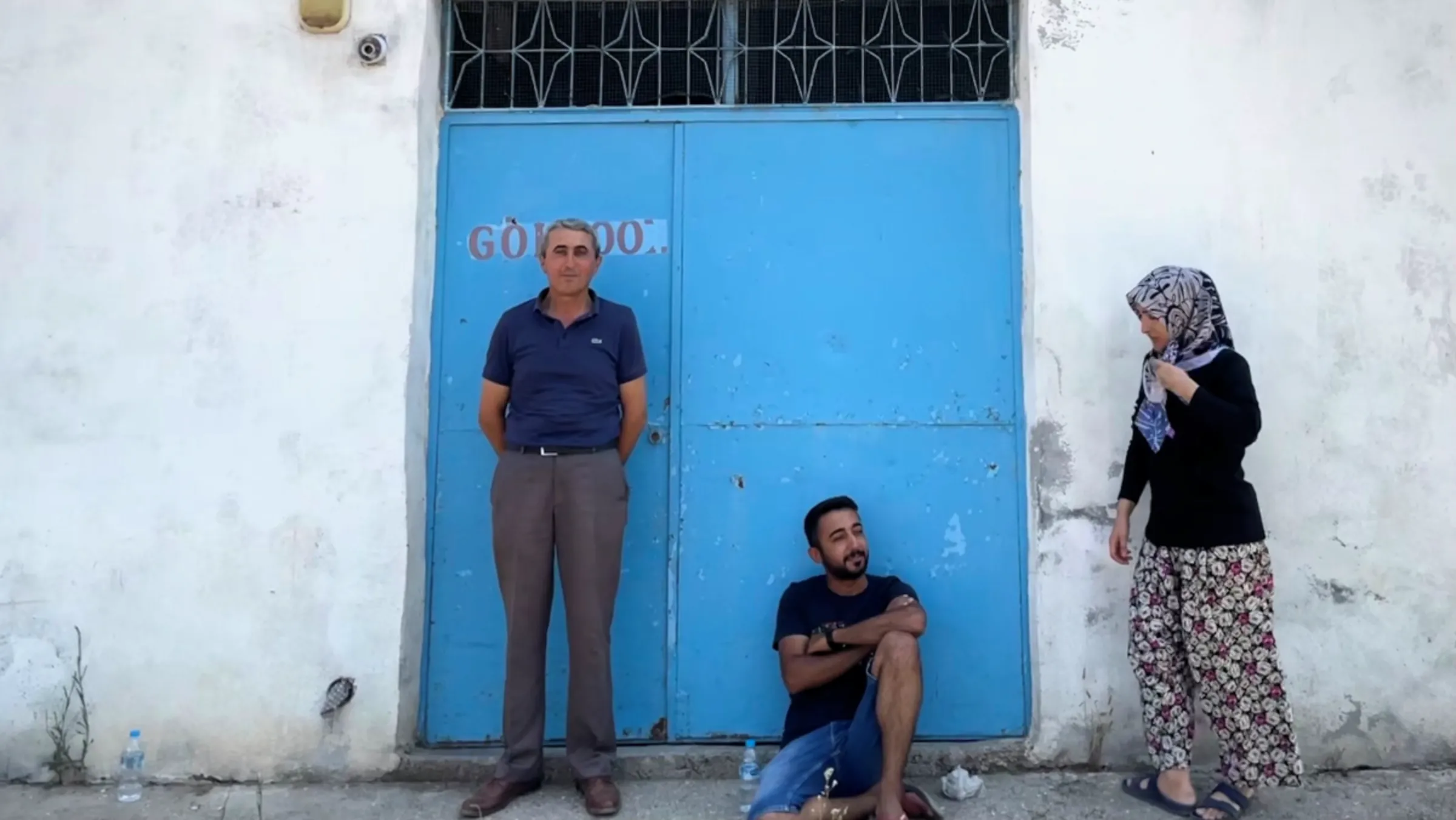 Former fisherman Mehmet Erefe, stands with his cousin Ali Erefe and neighbour Nimet Sezen outside the abandoned fishermen's cooperative building on the edge of Lake Marmara, Manisa, Turkey. July 13, 2023. Thomson Reuters Foundation/Beatrice Tridimas
What's the context?
The dried-out basin of Lake Marmara is the focus of climate litigation in Turkey as fishermen and green campaigners join forces
Dams and farming policies blamed for loss of wetlands
Wetlands crucial as climate change hits water supplies
Left jobless, many fishermen forced to migrate
IZMIR, Turkey - They won a pioneering climate change lawsuit earlier this year - but few fishermen in the Turkish village of Tekelioglu feel hopeful that an ongoing battle in the courts can revive the dried-out lake where they have worked for generations.
"I don't feel anything anymore," retired fisherman Suleyman Pekkara, who worked on Lake Marmara in western Turkey for 50 years, told Context as he watched trucks driving past to pick up hay from the state farm that now occupies part of the lake bed.
Lake Marmara completely dried out in 2022, and is now the focus of several lawsuits that blame government policies such as dam construction and the promotion of water-intensive farming for the loss of lakes and other wetlands across the country.
Turkey ranks among the 30 countries that will be most water stressed by 2040, according to the World Resources Institute, a U.S.-based think-tank, with demand rising at the same time that climate change leads to hotter, drier weather.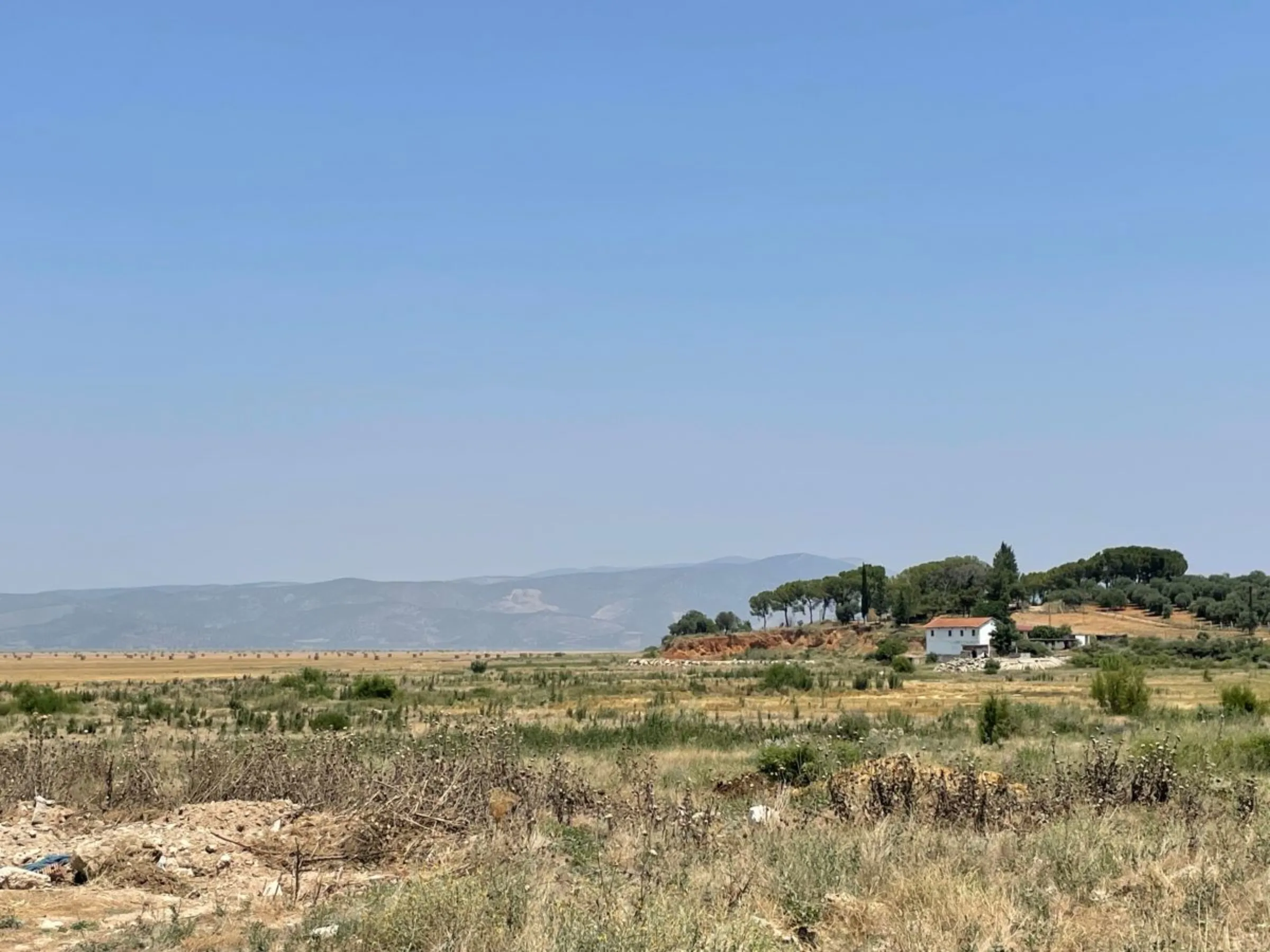 Turkish nature association Doga Dernegi - which supported the fishermen in their successful legal fight to halt payments for fishing licences, hailed as Turkey's first climate change litigation - says Lake Marmara's demise illustrates the state's failure to stem climate change impacts by protecting wetlands.
"Wetlands are not only important as a water source, but they also have ecosystems that can fight against climate change," said Burcin Yarasli, wetlands coordinator at Doga Dernegi, which has filed two further lawsuits against the government over the lake's decline.
Nearly half of all Turkey's natural wetlands have been lost, the group says, eroding a vital buffer against the effects of global warming.
Wetlands act as natural sponges that store rainfall, while plants that grow in them replenish groundwater, said Dursun Yildiz, an expert at the Water Policy Association, an Ankara-based NGO which is not part of the lawsuit.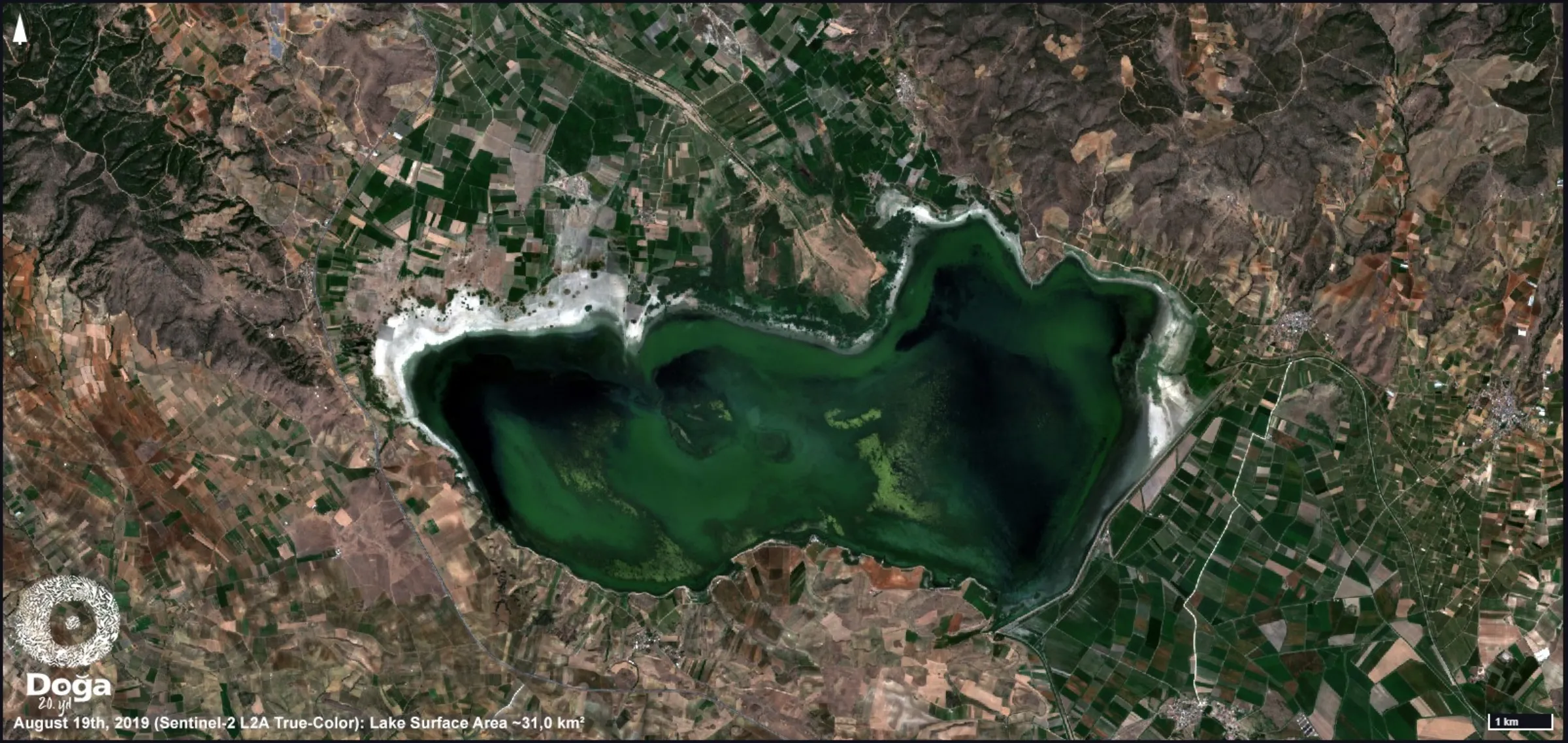 Dams and agriculture
Doga Dernegi argues that wetland degradation is being accelerated by water-intensive agricultural policies and the use of dams to redirect water for irrigation and drinking purposes.
During the last decade, 600 small dams have been built for irrigation, according to the Water Policy Association.
When the fishermen's cooperative filed its 2022 suit to scrap fishing licence payments on the dried-up lake, they argued that the Gordes dam, which cuts off the river feeding Lake Marmara, had devastated their income.
The lake lost 98% of its surface water in the decade since Gordes dam was commissioned in 2011 by the General Directorate of State Hydraulic Works (DSI), partly to provide drinking water to the city of Izmir in the neighbouring province.
The DSI, the agriculture ministry, and the General Directorate of Agricultural Enterprises did not respond to requests for comment.
Now the legal battle is focused on the government's decision to transform the lake's dried-out basin into agricultural land, which Doga Dernegi says violates national wetland protections.
"If agricultural activities continue, underground water levels will drop even lower, and restoring the lake to its former state will become more impossible," Yarasli said, adding that the lake acted as a carbon sink in addition to being home to thousands of birds and endemic fish species.
Doga Dernegi's lawyer, Cem Altiparmak, said reversing the decision to farm on the lake bed would not be enough to restore the lake, and that areas that used to be wetland must be rewatered.
Releasing water from the dam could revive the lake, Yarasli added.
For the fishermen of Tekelioglu, the presence of the newly established state farm is a painful reminder of what they have lost.
"I've said 100 times that I don't want them here," Pekkara's son-in-law, Suleyman Sezen, said as the farm trucks rumbled past.
"If they didn't come through the village, then at least we wouldn't have to see it."
The supply-demand balance
Located in a climate change hotspot, where average temperatures have already risen more than 1.5 degrees Celsius (2.7F) since preindustrial times, experts say Turkey is prone to drought and desertification, a process in which land dries out and vegetation is lost.
That means it is becoming increasingly difficult to balance a diminishing water supply with rising demand, said Baris Karapinar, a senior policy advisor for the U.N. Environment Programme.
"Sustainable agricultural practices are going to be very important because that's the main driver of soil degradation and demand for water," he said.
In Konya, the heartland of Turkey's agricultural industry, sinkholes have been forming because of the excessive drainage of groundwater from some 120,000 unlicensed wells, dug by farmers short of water.
Excessive use of groundwater from illegal wells and state subsidies for water-intensive crops such as corn and sugar-beet are also contributing to the degradation of wetlands, Doga Dernegi says.
Karapinar said investing in better water infrastructure and water-saving systems such as drip irrigation would help improve efficiency, while enforcing rules around well-digging and ending subsidies for water-intensive crops would reduce demand.
Rather than diverting water from natural sources to ensure supply, improvements should be made to water collection and efficiency in cities, said Akgun Ilhan, a researcher on water management at Istanbul's Bogazici University.
In Tekelioglu, Mehmet Erefe said he was one of several former fishermen now struggling to make a living from farming or rearing livestock, hindered by skyrocketing feed prices and water shortages.
"We're trying to be ok, but our lake is gone," said Erefe, adding that he is now barely able to make a living working on a grape farm.
Others have left to look for jobs elsewhere.
"The village is dead," Erefe said, though he said he still hoped the lake could get a new lease of life, if water is released from the dam.
Altiparmak said he was confident of victory in the pending lawsuits, adding that they could help put the brakes on wetland loss nationwide.
"When these lawsuits are won, it will set a precedent for other wetlands in Turkey that have similar problems and the government will be forced to change their wetland policies," he said.
(Reporting by Beatrice Tridimas. Editing by Helen Popper.)
---
---
Tags
Adaptation

Climate policy

Agriculture and farming

Loss and damage

Biodiversity

Water
---