My body, my data: US fight for abortion access turns digital
Dr. Meera Shah, the chief medical officer for Planned Parenthood Hudson Peconic, communicates with patients online in an unoccupied exam room in White Plains, New York, U.S., April 3, 2020. REUTERS/Liliana Engelbrecht
What's the context?
Health data, medical records and online searches are increasingly the new battleground in US abortion wars
More than half of U.S. states have banned or restricted abortion
Advocates worry digital footprints will be weaponized
California embraces bills that build a safe haven
But can women trust Big Tech to keep their secrets?
LOS ANGELES - California lawmaker Mialisa Bonta made her abortion public to help other women keep theirs private.
It was in 2022 that Bonta went public about terminating her own unplanned pregnancy at the age of 21, joining a growing number of influential women opting to open up in the face of increasing U.S. restrictions on abortion.
Now the 51-year-old member of California's assembly is backing a bill to make it harder for law enforcement to get hold of reproductive data, as ever more girls and women chase health care in the 17 states that still permit abortions.
"We've seen a huge increase of people coming from other states seeking ... reproductive care in California," she said in an interview with Context.
"And their digital footprints can be used against them."
Nearly one in four women in the United States have an abortion over their lifetime - and many now worry that ending a pregnancy could lead to prosecution, murder charges or even a life sentence in the most ardent of so-called pro-life states.
A year after the U.S. Supreme Court rolled back federal abortion rights, a new battle is raging - this one over how abortion-related data is collected, when law enforcement might access it, and how tech and business should handle reproductive information online.
About half of U.S. states have banned or limited abortion since the ruling.
But states like California and Washington have pushed back and created safe havens that continue to offer abortion access and safeguard the health and consumer data that goes with it.
Bonta is the author of A.B. 793, which - if passed - would ban so-called "reverse warrants". These can be used by law enforcement to force tech companies into divulging consumer data related to reproductive care if a crime is suspected.
The law would restrict both "geofence warrants" and "keyword warrants" under which tech companies must share the information of users who, for example, quizzed a search engine about 'abortion' or 'abortion clinic', or were close to a specific location at a specific time.
"We are living in a world where the regulatory framework has not caught up with the technology," Bonta said.
The law passed the California Assembly by one vote this month and is now being considered by the state senate.
"It's a critical piece of the puzzle for we can make California a sanctuary state for reproductive care," she said.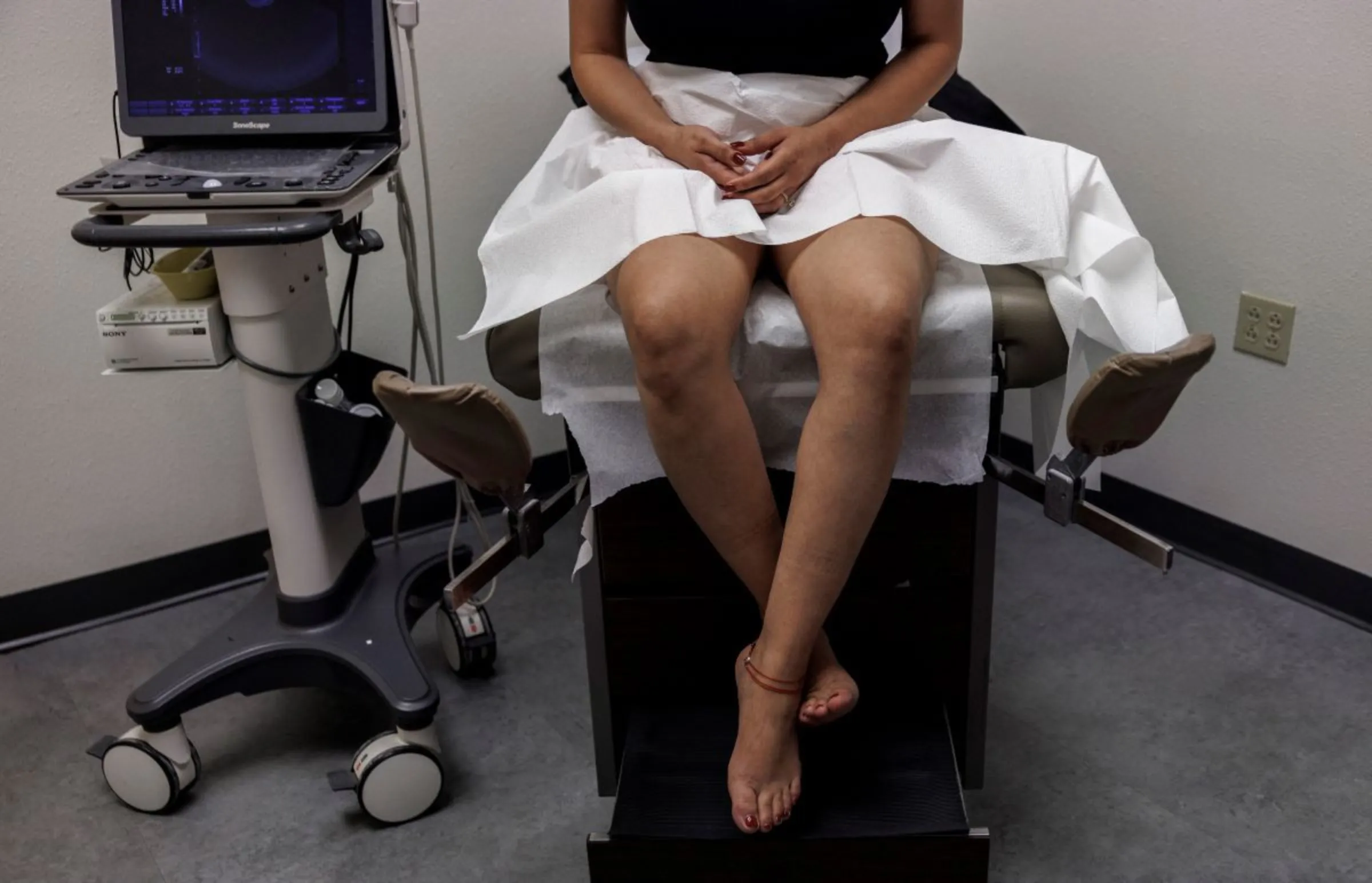 Data in the spotlight
It is a year since the Supreme Court overturned a landmark 1973 ruling that assured women's constitutional right to an abortion.
Three months afterwards, California passed a law that requires out-of-state law enforcement officials to attest they are not investigating abortion-related crimes before they get any data from a California-based business.
"There is now this renewed focus on how ... this information can now be used by law enforcement in states that have passed laws against reproductive and abortion rights," said Andrew Crawford of the Center for Democracy and Technology, a D.C.-based digital rights advocacy group.
He said it was an "unreasonable burden" on consumers to stay on top of who might collect or share their data at some future date and that companies should instead be more transparent and ensure they run a "very robust data retention regime."
Campaigners also want to regulate the collection of commercial healthcare data by private firms, saying it risks exposing women who are pregnant or considering an abortion.
"Because some health-related data is treated like the rest of consumer data, it has become commercialized in ways that generate inferences about individual people [and] their reproductive health," said Karen Gullo of rights group Electronic Frontier Foundation (EFF).
"Hundreds of people can be caught up in a single geofence warrant," she added.
States step in
EFF championed the 'My Health My Data Act' that was passed in April in Washington state. It restricts businesses and nonprofits from collecting, using, retaining and disclosing any reproductive health information that is not deemed essential.
The act is billed as the first of its kind at state level and a beacon for others to follow.
"It's going to force a lot of companies to reassess," said Jordan Famularo at the Center for Long-Term Cybersecurity, University of California.
In May, lawmakers in Illinois passed a law barring local law enforcement from sharing data collected from automatic license plate readers - surveillance tools that can track car movements - with out-of-state police investigating abortion cases.
Campaginers say such safeguards are vital to better protect abortion-related data and stop people being charged for helping loved ones or friends get a termination.
A woman in Nebraska was charged in August with allegedly helping her teenage daughter get an abortion by providing her with pills and instructions after Facebook messages were handed to police.
"In California, we are clearly taking a stand when it comes to other states: bring it on," said Bonta. "We are going to do everything in our power to protect our rights to privacy and our bodies."
If successful, her bill would join 30+ laws that California has passed to shore itself up as a haven for abortion care.
Patchwork of laws
Right now, protecting personal data is a zipcode lottery given the "patchwork of state laws", said Kaili Lambe of Accountable Tech, an advocacy group pressuring tech companies to stop collecting data on pregnancy and abortion-interest online.
"Having a national standard would...give everybody the same level [of protection] when it comes to privacy protection health care data," she said.
Efforts have so far failed to win traction in Congress.
In April, the Biden administration proposed changes to national healthcare privacy rules, directing medical firms to stop sharing data that would aid abortion investigations.
It was unclear, however, how that would work with state abortion measures that fall under criminal, not healthcare, law.
In a number of high profile instances, law enforcement has used information gathered online - including the contents of a Facebook message, and a Google search history - to charge women in abortion-related cases.
Both Alphabet and Meta voted down shareholder proposals in May that would have tasked the companies with evaluating what abortion-related information it collects, and the risk of it ending up in the hands of law enforcement.
Even in states where abortion is legal, a digital battle is raging over what information about abortion is posted online.
In a study published in June, the Center for Countering Digital Hate found that "fake" abortion clinics - centers that try and talk patients out of abortions - are buying ad space on Google, and often crowding out the real clinics in key states.
These 'crisis pregnancy centers' have spent $10.2 million on Google ads in the past two years, focusing on the shrinking pool of states where abortion remains legal, according to the report.
"Real abortion clinics are now in a digital bidding war with fake clinics," said Callum Hood, the report's head researcher.
A Google spokeperson said in an emailed statement that they "require any organization that wants to advertise to people seeking information about abortion services to be certified and clearly disclose whether they do or do not offer abortions."
(Reporting by Avi Asher-Schapiro; Editing by Lyndsay Griffiths.)
---
---
Tags
Gender equity

Content moderation

Data rights
---