Chatbots, AI news readers: Asia embraces automation despite job loss fears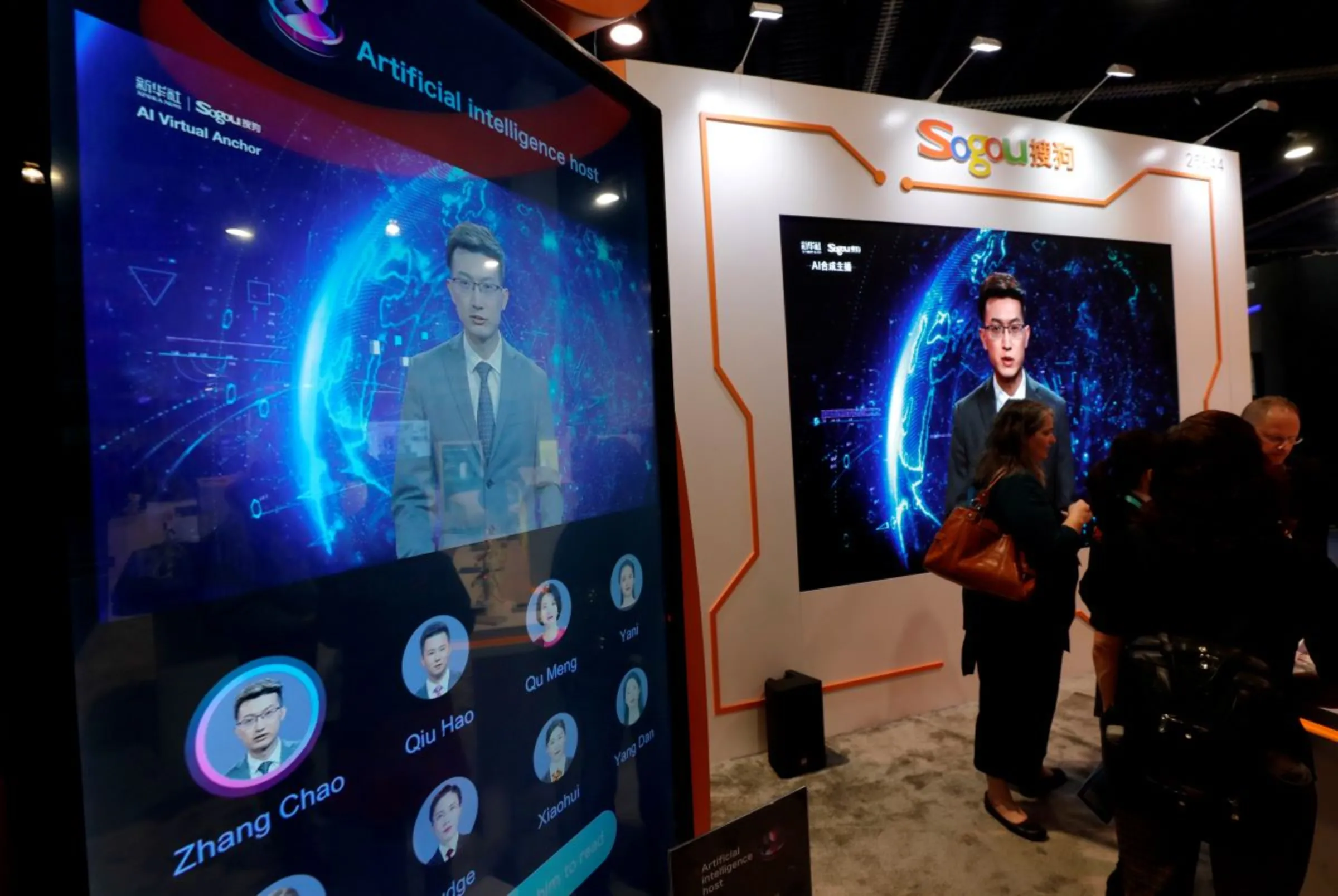 An AI virtual news anchor delivers the news at the Sogou booth during the 2020 CES in Las Vegas, Nevada, U.S. January 8, 2020. REUTERS/Steve Marcus
What's the context?
Asian nations are adopting AI across industries, but experts warn that without safeguards, they can lead to staff cuts and inequality
Companies, governments across Asia deploying generative AI
Few countries have regulations governing use of AI
Tech experts, lawmakers warn of job loss, misinformation, inequality
MUMBAI/MANILA - Indian entrepreneur Suumit Shah took to Twitter last month to describe his experience with generative artificial intelligence: "We had to layoff 90% of our support team because of this AI chatbot. Tough? Yes. Necessary? Absolutely."
With the chatbot, queries to his e-commerce site dukaan.com took just over three minutes to resolve from more than two hours earlier, and customer support costs fell by about 85%, said Shah, the chief executive.
Shah's tweet, which has had more than 2.6 million views, drew mixed responses, with some congratulating him for embracing the technology and getting good results, while others berated him as "heartless" for laying off nearly 30 employees.
"It's not me who is going to decide the fate of hundreds of thousands of people employed in areas where generative AI is being deployed; it's up to them to see how AI is changing their jobs and learn, as not all employers have the resources to train employees," he told Context.
Generative AI has been widely hailed as the next big growth driver in technology. The launch of San Francisco-based OpenAI's ChatGPT chatbot to the public in November set off a global frenzy, with more than 1 million downloads in the first week.
Since then, the AI-based tool and image-generating tools such as Midjourney have been incorporated in education, marketing, customer service, online search and content creation, with users touting greater efficiency and reduced costs.
But lawmakers and some tech experts in Asia have warned of a lack of regulation to prevent misuse, the risk of privacy violations and misinformation, and the potential for income inequality as certain types of jobs are automated faster than others.
"Unequal access to AI tools can worsen socioeconomic disparities, favouring those with greater resources and leaving marginalised communities behind," said Kazim Rizvi, founding director of The Dialogue, a policy think tank in Delhi.
"This imbalance can lead to a concentration of power and influence in the hands of a few, while others are left behind without the means to participate fully in the AI-driven economy," he said.
Asian nations have been slow to regulate AI or introduce ethical frameworks, lagging the U.S. AI Bill of Rights that offers guidelines for the responsible design and use of AI, and the EU's proposed AI Act that imposes tough standards.
Skewed datasets
About 18% of work globally could be automated by AI, and 300 million full-time jobs could be lost to generative AI, according to Goldman Sachs, which estimates that AI could eventually increase annual global GDP by 7%.
While fewer jobs in emerging markets are exposed to automation than developed markets, more than 10% of jobs in India and nearly a fifth in the Philippines could be lost to AI, Goldman Sachs said in the report earlier this year.
In China, AI-generated models are fast replacing human models in fashion catalogues and on shopping websites. An AI-generated model even featured on the cover of Vogue Singapore's March issue, pitched as "fashion meets the AI revolution."
China also launched what it claimed was the world's first AI news anchor in 2018. Since then, they have also been introduced in Kuwait, Malaysia, Indonesia and India, where networks claim greater speed and cost savings.
In India, AI anchors - from Sana in a skirt on Aaj Tak channel to saree-clad Lisa on Odisha TV - present news bulletins, horoscopes, weather and sports updates in English, Hindi and several regional languages.
Also in India, the high court for Punjab and Haryana states earlier this year turned to ChatGPT to decide whether to award bail for a suspect in a murder case "to present a broader picture on bail jurisprudence where cruelty is a factor."
But while technology is aimed at efficiency, "efficiency does not always amount to justice," said Urvashi Aneja, founding director at Digital Futures Lab, a research collective.
"Skewed datasets used to build these databases for AI tools can lead to biased outcomes, especially for marginalised groups who may be over or under-represented in datasets," she said, adding that there are also risks of exclusion and privacy violations.
'Daunting challenge'
Few countries have introduced regulations to govern generative AI, with China's "interim" rules, due to take affect on Aug. 15, prioritising safety concerns and copyright protections.
In Singapore, which has an AI governance framework, the government is an early adopter, with civil servants using a version of ChatGPT for research and speech writing, while being "accountable for their work and responsible for fact-checking and vetting AI-generated content".
The city-state last month launched a programme with Google Cloud to identify 100 "real-world challenges" in the government and industry that can be addressed with generative AI, and to build AI solutions for them.
Meanwhile in the Philippines, there are real fears that generative AI could soon take over jobs in the business process outsourcing (BPO) sector that employs about 1.3 million workers and generates $30 billion a year, or about 7% of the nation's GDP.
Citing research that forecast at least 1.1 million jobs in the Philippines will disappear by 2028 due to AI, Senator Imee Marcos, filed a resolution in May to examine the use of AI in call centres and factories in the country.
"AI is developing faster than most people can comprehend and is threatening to take away jobs and turn employment growth upside down," she said.
Regulators must "deal squarely with an inevitable technological tsunami" before the widespread adoption of AI in business to guard against "severe unemployment", she said.
For Jo Gavino, a former BPO worker who now advocates for BPO workers' rights, this is already the reality.
Gavino and his former colleagues at a BPO centre were trained - but only to "keep up with AI" by responding quicker, he said.
"It's like telling us we need to be better than the AI chatbots," said Gavino, 24, who volunteers for the BPO Industry Employees' Network and is chair of Outsourced Workers League, an advocacy group.
"We were hoping that AI will help reduce our workload, but what is actually happening is it seems to replace human labour."
(Reporting by Rina Chandran and Mariejo Ramos. Editing by Zoe Tabary.)
---
---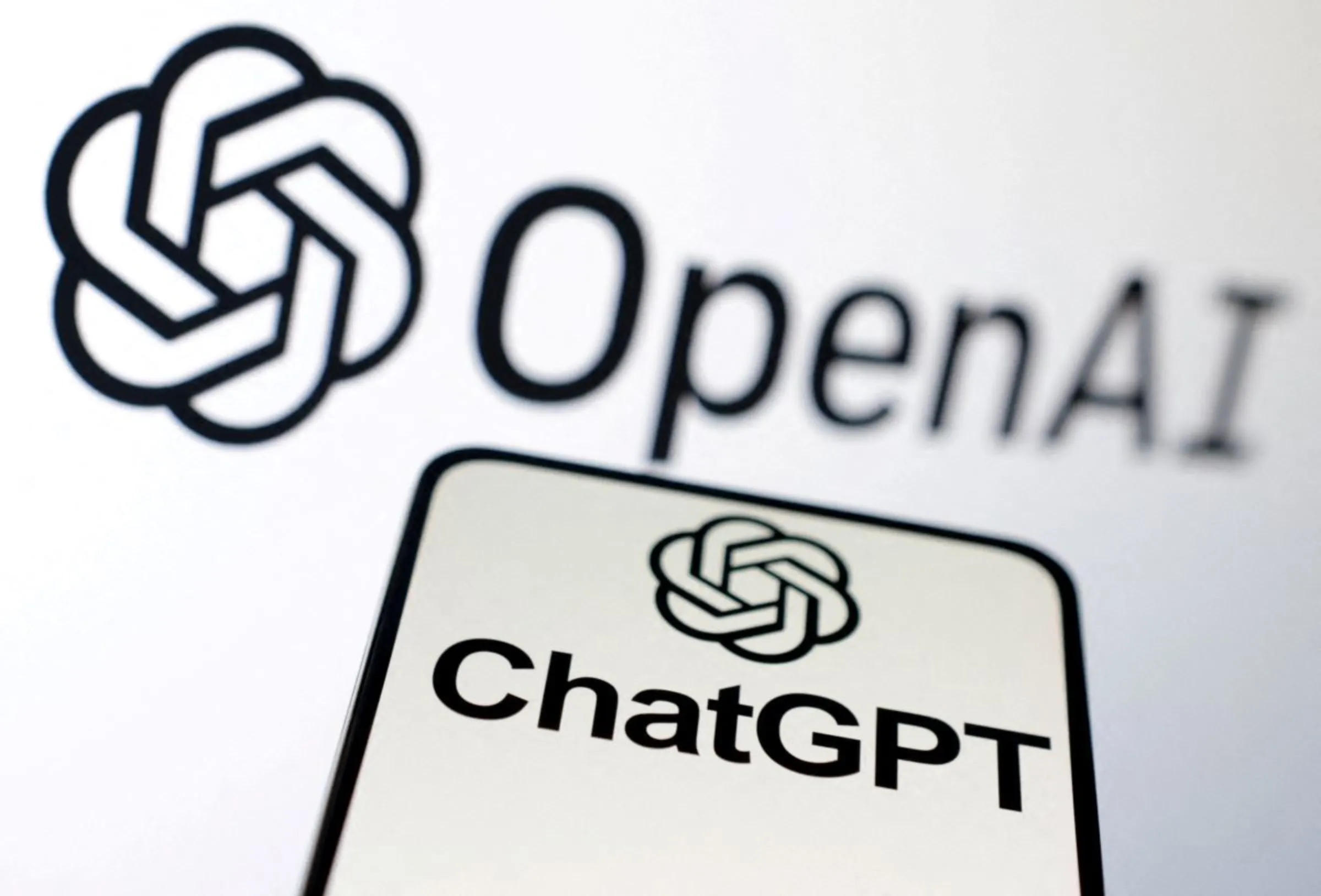 ---
Tags
Unemployment

Future of work

Tech regulation

Workers' rights
---