Why pay ghost writers in Kenya when AI can do your essays?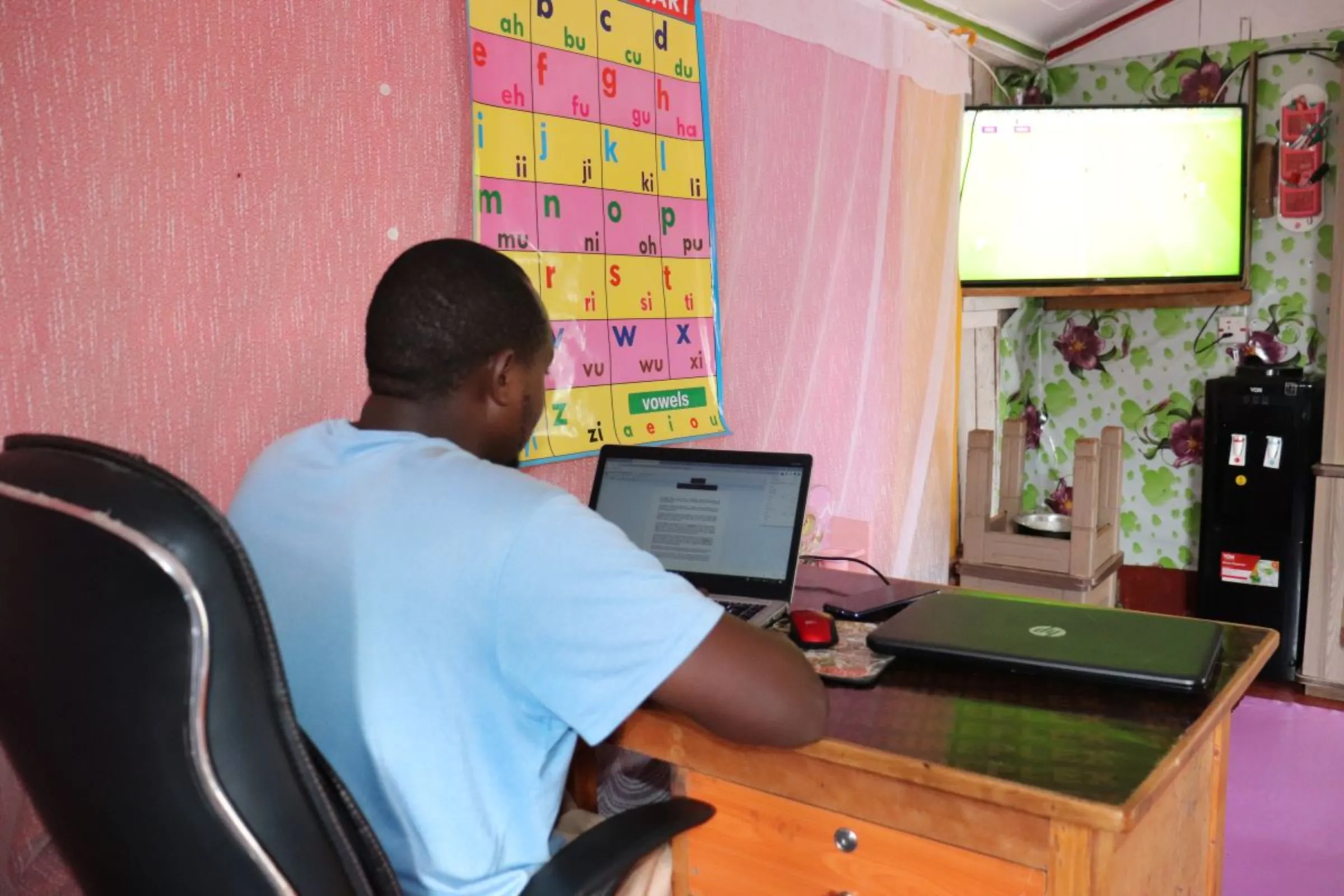 Academic writer Langat in his house in Kericho country, Kenya, May 4, 2023. Thomson Reuters Foundation/Dominic Kirui
What's the context?
Graduates who ghost write essays for rich students in the West face a growing threat from ChatGPT as AI scores high grades for fake homework
Kenyan grads find work writing essays for the rich
But now ChatGPT threatens humans' hold on the market
Man or machine - who fakes it best?
NAIROBI - Langat had a solid maths degree and high hopes for a career in stats when he graduated from a mid-level Kenyan university seven years ago.
Things didn't pan out as planned.
So when his dream of crunching numbers for the government or teaching maths in high school both came to nought, Langat took a different route altogether.
He signed up for a life in academic writing, a glossy term for the murky world of "contract cheating" in Kenya.
Academic writers - aka educated young Kenyans like Langat - write essays, do assignments, and even sit exams for rich students in developed countries, largely in Europe and the U.S.
There are no reliable stats on how many Kenyans work in what is a shadow industry or the value of their output.
"Mostly I am paid $200-$300 monthly per student depending on what we agreed on. I write essays on nursing and healthcare in most cases," he told Context.
"I have helped about 30 students since 2018," said the 30-year-old father of one.
Demand for paid content has mushroomed in the past decade but Langat said the market went back way longer.
"Though most players kept it a secret, and did not say exactly what they were doing," he explained.
Now Langat fears his ghost-writing may be under threat from artificial intelligence (AI), which can churn out work at speed and for free.
Microsoft's ChatGPT chatbot - which launched last year - can generate articles, essays, jokes and even poetry in response to user prompts, circumventing the need for human cheats to carry out wealthy students' assignments.
According to a survey carried out in January by Study.Com, an online learning platform, , more than 89% of the 1,000-plus students questioned said they had used ChatGPT for help with homework.
The survey found that 48% of students also admitted to using ChatGPT for a test or question at home, while 53% of them had it write an essay, and 22% had it write an outline for a paper.
All of this undermined the shadow industry in east Africa.
Ghost writers' earnings vary greatly - they range from 4,000-2 million Kenyan shillings ($29 to $14,524) a month, depending on an author's experience, the time of year or how much work they take on.
"At the beginning of the year, income had dropped significantly because everyone had rushed to use the AI tools," said Langat, who did not want to give his full name "for fear of being victimised and losing clients".
Instead Langat is pinning his hopes on the human touch outsmarting AI as teachers wise up to AI's trademark traits.
"Some lecturers and professors are able to flag which content is original, and which is AI generated, that's why the writing market has gone up, again," he said.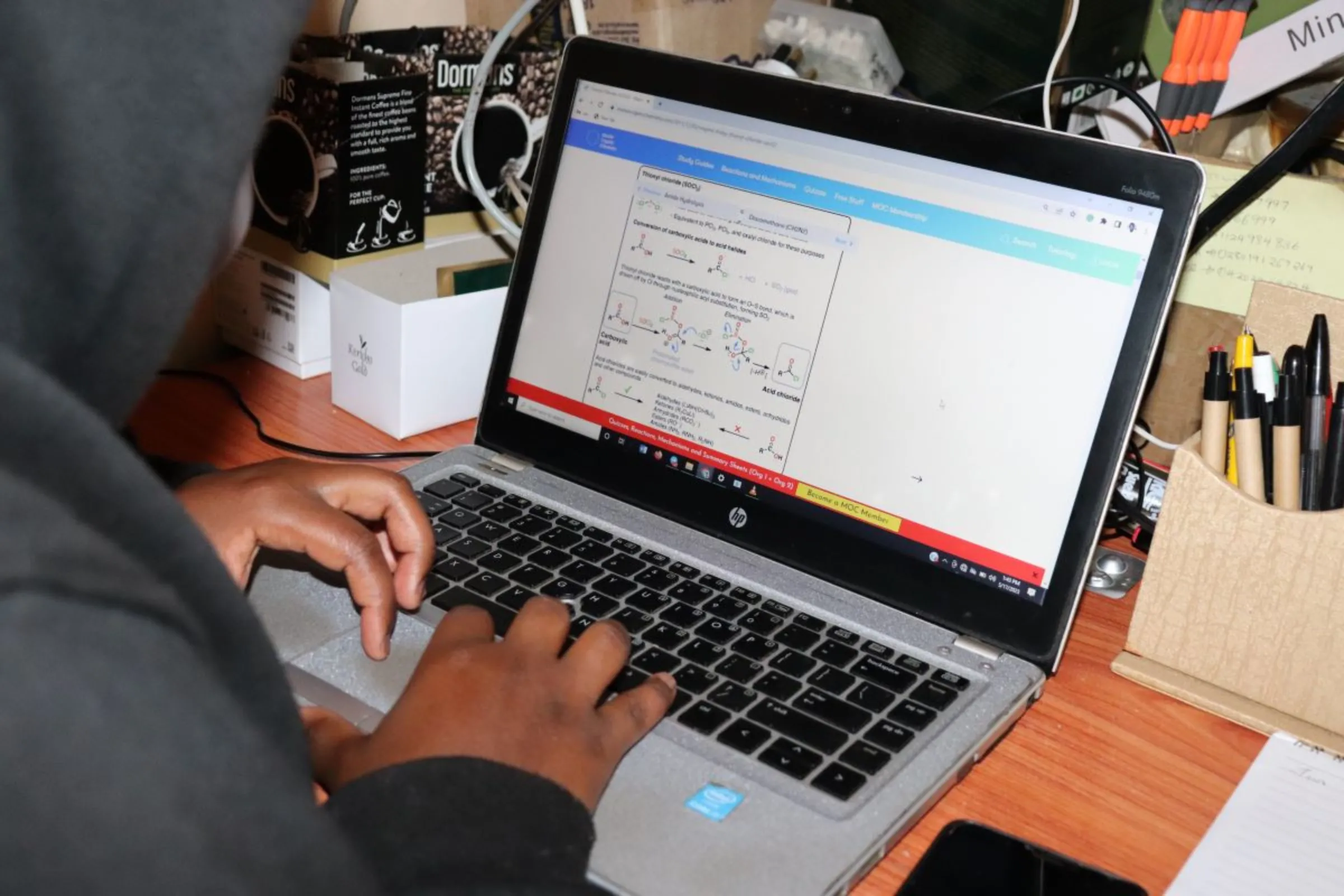 Kenya hot spot
Kenya is a hotspot for academic writing, with many students from around the world turning to its tech-savvy, English-speaking graduates for help with essays, assignments, attending class and even sitting their exams.
"The academic writing market is vast in the world, with notable markets in Kenya, Nigeria, South Africa, and parts of Southeast Asia," said Langat, checking out a Facebook group of fellow writers and students with more than 170,000 members.
The boom began a decade ago when Kenya's academic elite left university and entered a flooded job market, finding no openings that suited their skills or paid their bills.
According to the International Labour Organization, Kenya's unemployment rate stands at 5.5%, with those aged 15-24 facing an unemployment rate of 13.35%.
So they found another way to use their brains and earn well.
Laura, a 22-year-old studying statistics in Nairobi, began doubling up as an academic writer in 2021 after making about $1,000 writing an essay about nursing for a friend.
Sensing the scale of opportunity, she launched her own account online and began dealing directly with U.S. students who wanted ghost writers to do their assignments.
Soon her business snowballed.
"There are ratings. And once you have a good rating, jobs will be coming. Now I have three accounts and hire writers who are mostly students. I don't ask my parents for money any more. Instead, I send them upkeep," she said.
Laura no longer dreams of typical graduate career paths as she feels no company can match her current earnings.
"I make between $3,000 and $7,000 in a good month. We have dry seasons too but the savings is enough," Laura told Context.
The setup works for the harried Western student, too.
Harold, a university student in the United States, said he had paid three academic writers to write six assignments for him, spending $1,100 on four essays in the past two years. He had only hired Kenyans based on recommendations from friends.
"I have worked with two Kenyan writers and they are good. They are smart as well. Most of the work they do is not flagged by the professor, and I am willing to spend my pocket money to get the job done," said Harold, who studies at a university in Wisconsin.
Fastest-growing app
Launched last November by San Francisco–based OpenAI, ChatGPT became the fastest-growing consumer app in history, hitting 100 million users in two months.
Harold tried it - with mixed results.
"It's not so intelligent and a good professor will be able to know what content is original," he said. "Mine was returned once so I decided to go back to academic writers in Africa."
Academics say they can spot ChatGPT at work, citing its lack of errors and originality.
"I can tell an essay from a machine and the one a student has written," said Dickson Gekombe, an IT lecturer at Kibabii University in western Kenya. "The one written using a machine will not have spelling mistakes, or grammatical errors, the sentences just flow."
So while AI makes for good work – he said it also produces lazy students.
"They will not have the reading culture and the ability to do research goes down," he said. "And they say 'why would I waste my time, go to the library, do research, while this thing can do it for me, and I do other things?'"
(Reporting by Dominic Kirui, Editing by Lyndsay Griffiths.)
---
---
Tags
Wealth inequality

Workers' rights

Underground economies
---