Climate adaptation and women's reproductive rights are connected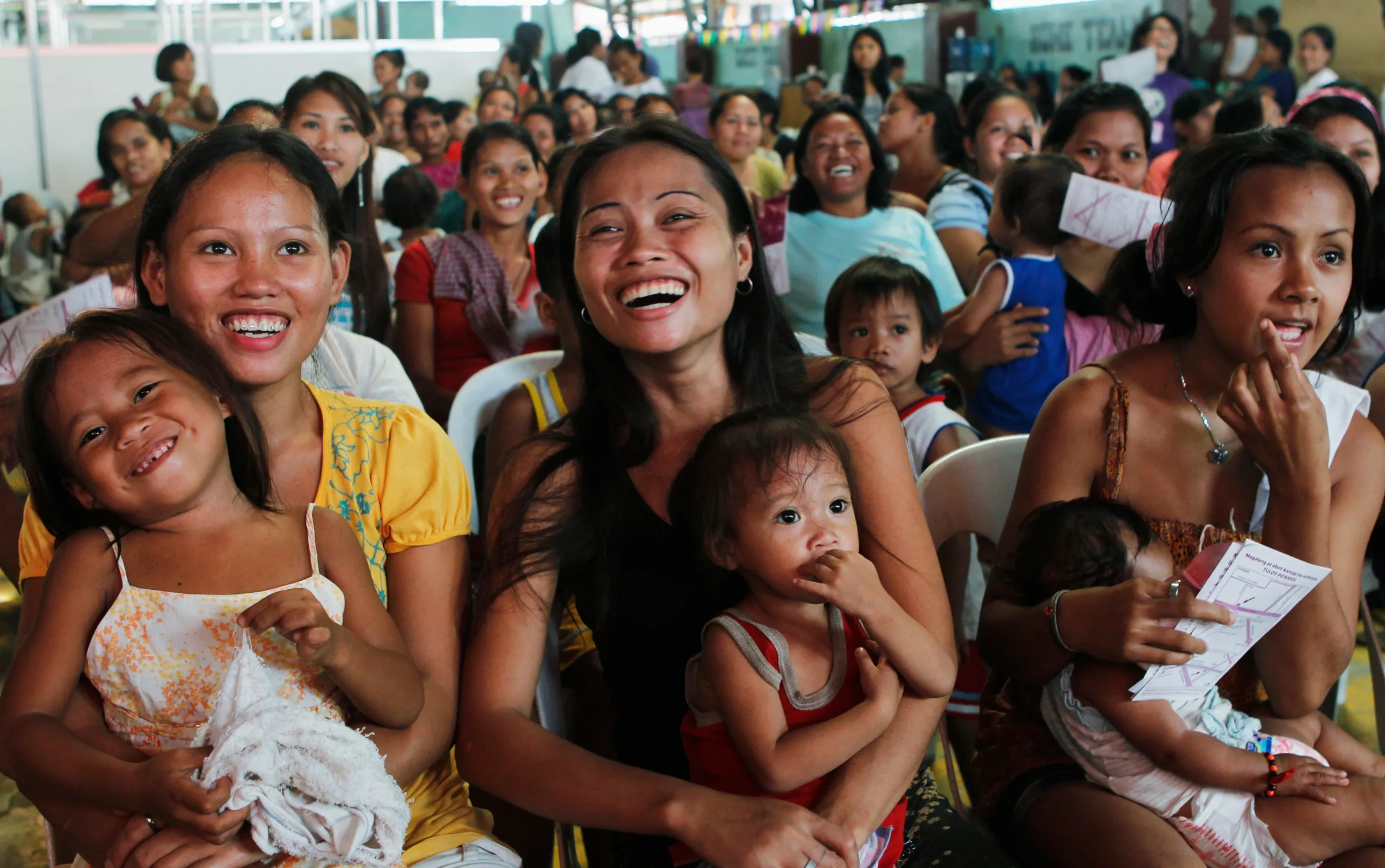 Participants take part in a family planning session in the residential district of Baseco, Manila July 11, 2012. REUTERS/Erik De Castro
As the world population reaches 8 billion, national adaptation plans need to consider demographic trends
Kathleen Mogelgaard is president and chief executive of the Population Institute, a non-profit that seeks to promote universal access to sexual and reproductive health services.
Global diplomats, researchers, and advocates are in Egypt today for the final stretch of the latest negotiations on the UN Framework Convention on Climate Change amid increasingly deadly and damaging impacts of the climate crisis.
At the same time, a different set of diplomats, researchers, and advocates are gathering in Thailand for the International Conference on Family Planning, discussing strategies to reach people with essential reproductive health and family planning information and services. Many will be focused on what the United Nations Population Fund calls the "neglected crisis of unintended pregnancy," recognising that fully half of pregnancies worldwide are unintended.
Also today, the world's population surpasses 8 billion people, just 11 years after blowing past the 7 billion mark.
Demographers expect the next billion will take a little longer to add (perhaps 14 years), but it's highly likely that our numbers will grow by another couple billion before leveling off – driven by its own momentum, but also by social factors that buoy high fertility rates and result in such high rates of unintended pregnancy.
As it turns out, areas of the world experiencing the highest rates of population growth are also the most vulnerable to climate change. In fact, in two-thirds of the countries ranked most vulnerable to negative climate impacts, population growth rates are twice the current global average or higher. Even if strong mitigation and adaptation programs are put into place, the scale of human vulnerability in these places is likely to intensify dramatically because of this demographic reality, leading to outcomes that will undoubtedly further challenge governance, security, and human well-being.
In many of these vulnerable, rapidly-growing countries – most of which are in Africa and Asia – social, political, and economic factors continue to limit opportunities, services, and rights for women and girls, thwarting advances that would otherwise lower average fertility rates and put the brakes on population growth.
Clearly, these world-shaping issues interact in significant ways – but experts and practitioners seeking solutions to these challenges continue to remain in silos, with limited exchange about the kinds of strategies and approaches that could be employed for collective progress.
There are some voices at the meetings in both Egypt and Thailand that are seeking to shed light on these realities, but the vital connections between climate change vulnerability and demographic change remain vastly underappreciated. If these links were more clearly understood, any number of strategies could be employed and scaled up to improve prospects for a more just and sustainable future for all.
To start, climate change strategies could incorporate a long view on demographic change, so that people can better understand and prepare for how population growth and other demographic trends intersect with vulnerability and energy needs. As countries develop and refine National Adaptation Plans, for example, consideration of demographic trends and their drivers should be strongly encouraged and supported.
Second, a comprehensive focus on these challenges could spur greater global expenditure on family planning and reproductive health services that reach people with supplies and information that enable them to determine whether, when, and with whom to become a parent. The needs remain great, with more than 200 million women in low- and middle-income countries experiencing an unmet need for family planning. The US government used to be a global leader in these efforts, but appropriations for such services have stagnated over the past decade, even as the largest generation in history enters its childbearing years.
And finally, a united response to these challenges could foster the deployment, at scale, of promising multisectoral development strategies that break out of traditional silos and deliver services to communities in an integrated fashion.
This would mean, for example, that projects designed to strengthen community resilience and adaptation to climate change would incorporate efforts to build women's leadership and provide for their maternal health needs, like FUNDAECO's Healthy and Empowered Women and Girls Program in Guatemala.
It would also mean that programmes that seek to meet the reproductive health and family planning needs of communities are integrated with efforts to strengthen communities' abilities to manage local natural resources, like the HOPE project around Africa's Lake Victoria Basin.
As the world's population shoots past 8 billion, UN demographers indicate that our numbers may eventually level off somewhere around 10.4 billion in the 2080s. But these projections are not predictions: there is a wide range of possibilities for how our population could grow through this century.
As we consider the climate crisis and the livability of our planet, the time has come to double down on investments that strengthen people's health and rights – especially the health and rights of women and girls – and have the added benefit of bending the population growth curve toward a more sustainable future for coming generations.
---
Any views expressed in this opinion piece are those of the author and not of Context or the Thomson Reuters Foundation.
---
Tags
Climate

Inclusive Economies

Gender equity

Adaptation

Climate and health
---