US cities see 'urban mining' potential in building deconstruction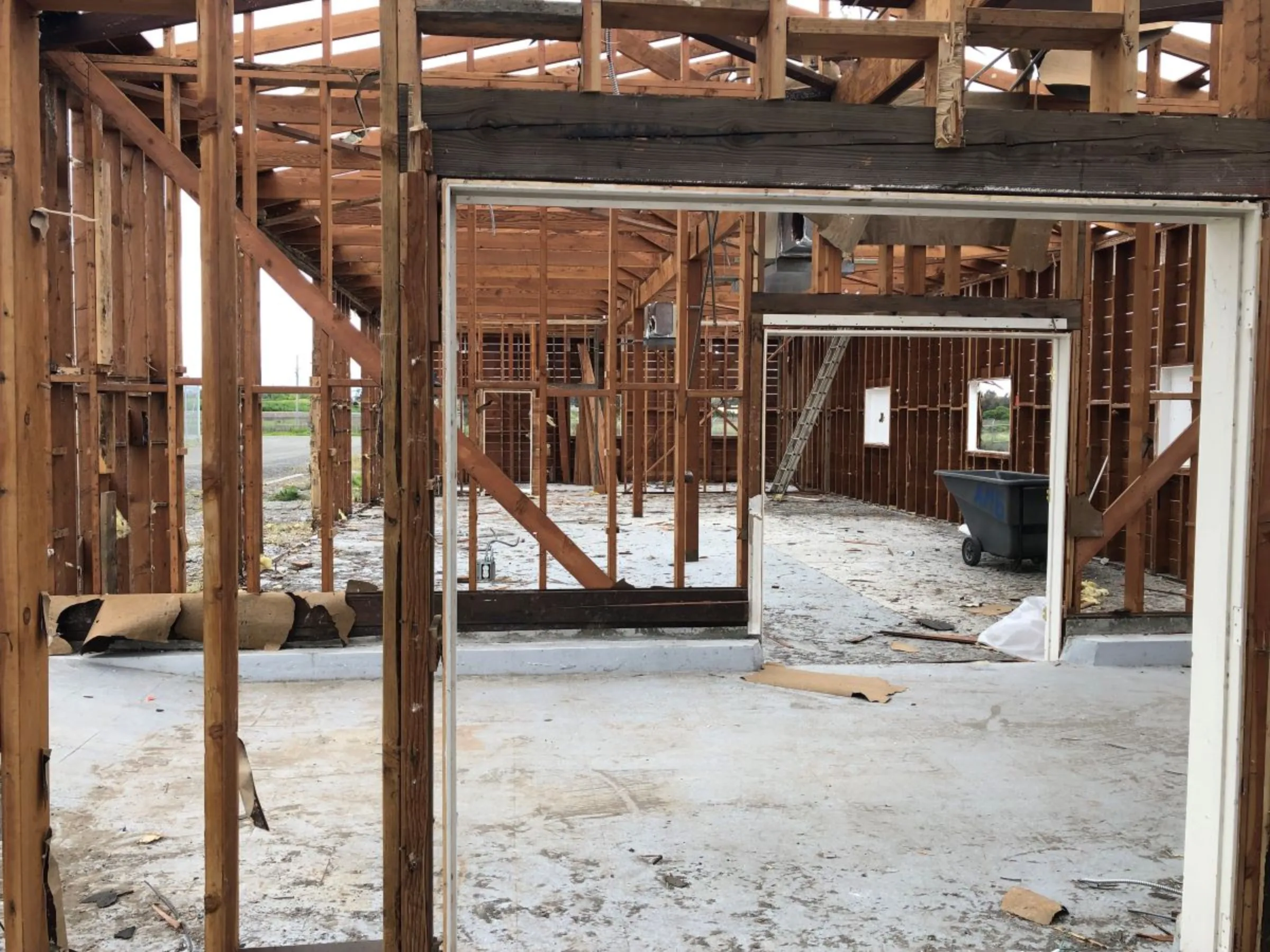 Workers take apart a commercial building as part of a deconstruction project in Palo Alto, California, in 2019. Zero Waste Palo Alto/Handout via Thomson Reuters Foundation
What's the context?
Local authorities increasingly require buildings to be taken apart rather than demolished, with eye to climate, sustainability, jobs impacts
Construction, demolition debris is double municipal waste
Deconstruction saves 350,000 tons a year from landfill
City mandates bolster growing sector
EDMONSTON, MARYLAND - The cavernous Maryland warehouse housing Community Forklift bulges with doors, windows, flooring and light fixtures, some lightly used, some more so, but all for sale at big discounts.
Dozens of customers browsed the wares on a recent weekday morning at the East Coast store, part of a growing drive to keep building materials out of landfills and in the economy – with important climate, sustainability and social benefits.
"In any building being torn down, there will almost always be some elements that are still valuable," Community Forklift executive director Trey Davis told Context, sitting among dozens of twinkling light fixtures and marble mantles.
"But if you really want to attack the volume of stuff going into landfills, you have to do the everyday stuff," he said, referring to the construction materials and less glamorous items that also lined the warehouse aisles.
Since the nonprofit was founded in 2005, it has helped pioneer a model now spreading across the U.S., fueled in part by local officials keen to reduce pressure on landfill sites and bolster the economy.
San Antonio, Texas, introduced a building deconstruction requirement in January, following cities such as Milwaukee, Wisconsin, in the Midwest, and Boise, Idaho and Portland, Oregon, in the west. Similar proposals are being debated in Baltimore, Maryland and elsewhere.
"Deconstruction has been scaled up, and it's happening all over the country," said Neil Seldman, co-founder of nonprofit Institute for Local Self-Reliance, a national nonprofit that focuses on local community development.
"It was a permanent part of the system back in the 1920s, and it has come back because of economic, environmental and social need," he said.
Community Forklift has grown with the trend, now employing about 30 people with an annual budget of around $3 million.
Last year, the company said, donations and in-house deconstruction crews helped keep a mountain of goods from landfills - 3,400 doors, 6.6 miles (10 km) of lumber, 74,000 square feet (7,000 square meters) of tiles and more.
Former chef and baker Luis Torres, 30, who started working with Community Forklift a year ago, said taking a building apart was often more difficult than putting it together.
Dismantling flooring is especially hard, he said - and when he first started, it would crack, but he had mastered the technique now.
"You get better and figure out what's faster, more efficient and safer," he said.
Today the company does around one deconstruction job a week, but is planning to expand, and has just landed a grant to do 18 projects in nearby Washington over the coming five months.
"Before doing this job, I never realized how much stuff people would throw away - and how valuable things are," Torres said.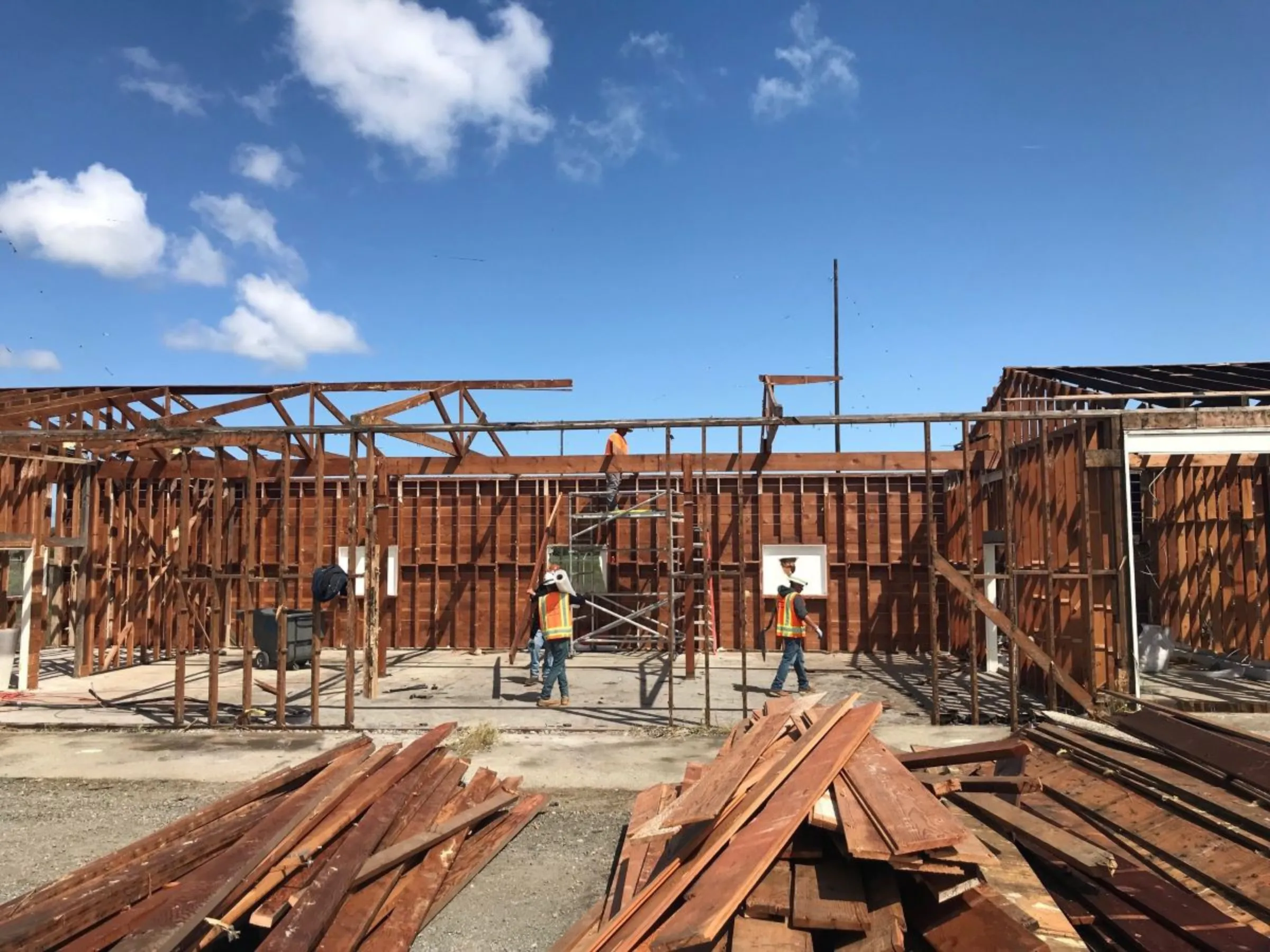 Rising revenues from reuse
The U.S. produced about 600 million tons of construction and demolition debris in 2018, more than twice its municipal solid waste, according to the most recent data from the Environmental Protection Agency.
Nearly two-thirds of building waste went straight to landfills.
Yet in a typical home, only between 5% and 15% of materials cannot be reused or recycled, according to the Delta Institute, a Chicago-based environmental nonprofit.
Revenue from deconstruction and reuse has tripled since 2008, to around $1.4 billion last year.
The sector now employs some 14,500 people and keeps about 350,000 tons out of landfills annually, said Brad Guy, an architect with Material Reuse, a sustainable architecture consultancy.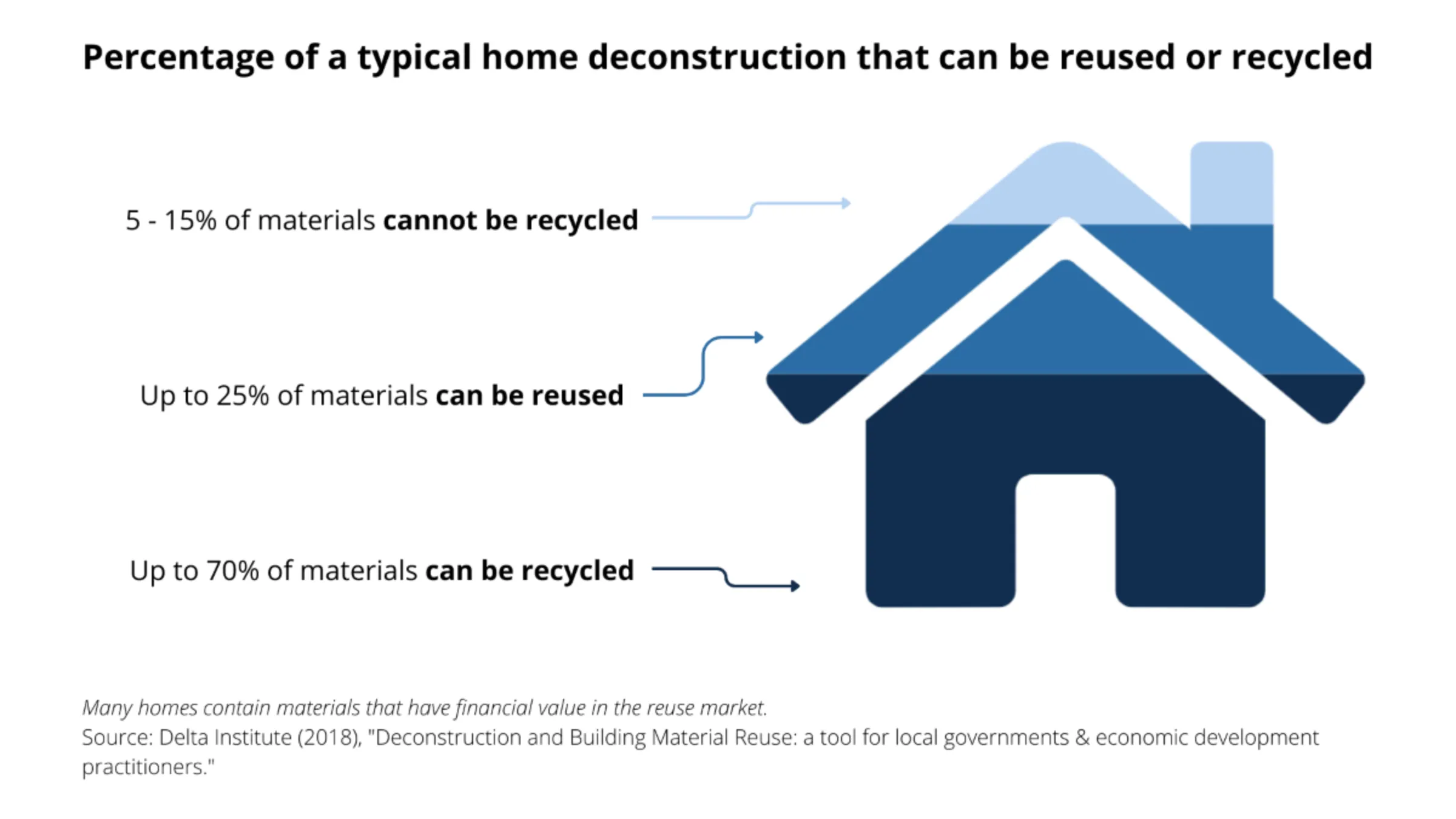 Still, that accounts for just 0.2% of total U.S. construction and demolition waste, said Guy, who co-founded what is today Build Reuse, a national umbrella group for the sector.
The implications of that waste are massive, said Build Reuse president Mark Gable.
Globally, the construction industry uses half of the 100 billion tons of material extracted from nature every year, and is responsible for a third of the world's waste and 40% of carbon dioxide emissions.
Figuring out how the site-specific deconstruction and reuse business can help tackle those environmental challenges is the "100-billion-ton question," he said.
"If this can get built into the way that building renovation and demolition is approached, we can come up with digital inventory systems ... that track material, which can then be put on a website and sold," he added.
So far much of the industry has been focused on urban areas with higher property values, said Gable, who is also executive director of Construction Junction, which offers surplus construction material in Pittsburgh.
Gable is now working on a pilot project in the eastern U.S. city looking at how deconstruction can address the vast number of vacant buildings in the "Rust Belt".
"It's kind of urban mining, where we're going into these really rough buildings with headlights and hard hats," he said.
"We're prospecting for what's valuable and what we can reuse."
Contractors take the lead
Before San Antonio - one of the largest cities in the southern U.S. - started requiring deconstruction for older houses, authorities heard some contractors had started deconstruction on their own.
"They were seeing the market shift toward wanting to reuse these materials," said Shanon Miller, director of the city's Office of Historic Preservation.
Even when the city orders demolition of "substandard" properties, "that doesn't necessarily mean all of the material is substandard," she said.
The Texas city's mandate does not cover commercial buildings, but others have adopted more sweeping requirements, such as Palo Alto in California's San Francisco Bay Area.
"There's a lot of turnover in Palo Alto – houses get remodeled and then torn down, sold and then rebuilt, so we wanted to make sure we capture as much as we can of the building material," said Maybo AuYeung, Palo Alto's zero waste and environmental program manager.
She said the 2020 ordinance was motivated by city climate and sustainability objectives, including a goal to keep 95% of waste out of landfill sites by 2030.
Previously, nearly half of Palo Alto's landfill waste came from construction and demolition.
Last year the city issued 60 deconstruction permits, and its residential projects succeeded in diverting 92% of the waste from landfills, an official report said.
'Throw-away society'
Back in Maryland, event planner Nikki Rosato began visiting Community Forklift while renovating the 150-year-old Washington row house she and her husband bought during the COVID-19 pandemic.
"We were working on making some updates to our guest bathroom and accidentally cracked the pedestal sink top," she said. Community Forklift "had exactly what we needed – we ended up walking out with a $10 porcelain sink that fit great, and we use it every day."
Nearly every room in the house now has some salvaged item – flooring, a door, paint, hardware, or light fixtures.
Reusing old items has saved thousands of dollars, but Rosato also sees a greater good.
"We sadly live in a throw-away society, and I feel it's incredibly important for the future of our planet to invest in and source second-hand materials whenever possible."
(Reporting by Carey L. Biron; Editing by Jon Hemming.)
---
---
Tags
Adaptation

Circular economies

Climate solutions
---