Philippines fishermen balk at land reclamation projects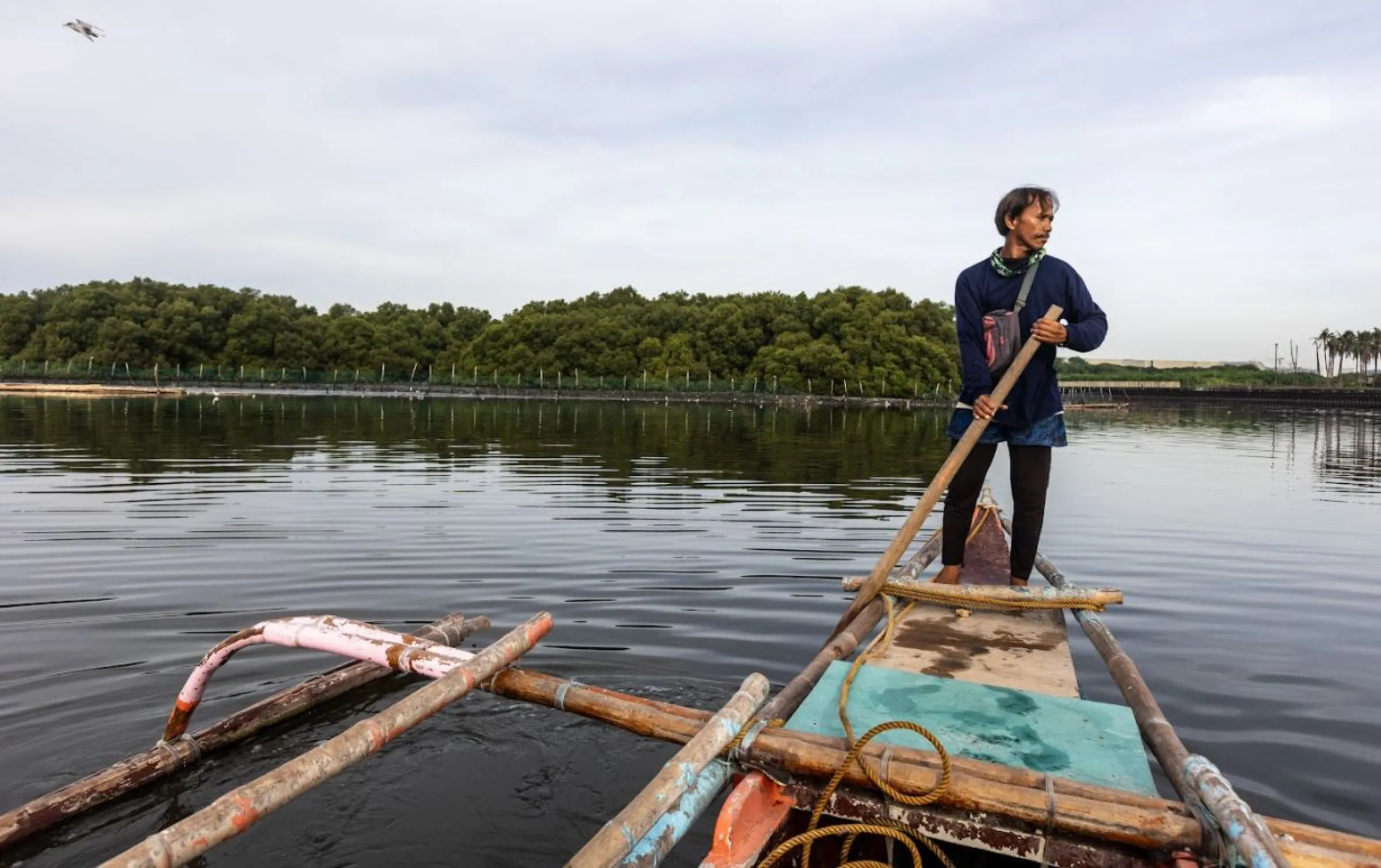 Gilbert Reyes of Pangisda Paranaque poses for a photo in Manila Bay, Philippines, November 3, 2022. Kathleen Lei Limayo/Thomson Reuters Foundation
What's the context?
Developments in Manila Bay are causing unease in fishing communities hit by shrinking catches and mounting climate risks
New airport, developments being built on reclaimed land
Fishermen fear for their earnings as catches shrink
Coastal communities blame projects for floods, subsidence
MANILA - For decades, Philippine fishermen have laid out their catch each dawn at a seafood market on the shores of Manila Bay, their traditional system of hushed bartering giving the Bulungan (Whispering) market its name.
But fishermen and traders at the market in Parañaque City have been worried of late - concerned about the local government's plans for a 300-hectare (740-acre) land reclamation project that they say threatens their way of life, and earnings.
It is one of about 20 reclamation projects slated to be completed in Manila Bay over the next decade.
"The continuous dump-and-fill projects brought changes to the bay and its environment, and our catch has declined significantly," fisherman Gilbert Reyes told Context.
"This is a huge loss for our families. Before, we could catch enough to survive for months," he said, adding his income had plummeted since the 1990s, before the construction of a huge shopping mall and factories on land reclaimed from the sea.
Land reclamation threatens stocks of sardines, mackerel, squid and other fish in the Manila Bay area by destroying breeding grounds, according to a report by Oceana Philippines, an environmental group.
Critics of the projects say they also increase the risk posed to coastal communities from flooding and storms linked to climate change by depleting coastal wetlands and mangrove forests that slow storm surges and soil erosion.
At the same time, research has linked increased groundwater extraction due to the developments to subsidence in the urban sprawl around Manila Bay that is home to the country's capital and some 23 million people.
The Manila Bay projects "manufacture new disaster risks where there were none before" by putting people and buildings in climate vulnerable coastal areas, said Kelvin Rodolfo, a marine geologist and professor emeritus of earth and environmental sciences at the University of Illinois in Chicago.
"When urban landscapes are built, people will be drawn because of the economic promises these places make. But in the case of the reclaimed lands in Manila Bay, people are going to be put directly in harm's way," he said, adding that reclamation works also threatened the area's marine ecosystem.
Mall expansion plan
Last year, fishermen and civic groups called for a moratorium on reclamation projects, saying permits have been granted without proper consideration of the social and environmental impact, including to their jobs.
Some of the nearly two dozen projects are already underway while others have yet to get the go ahead from planning and environmental officials.
One involves expanding the SM Mall of Asia - the world's fifth-biggest shopping centre - in Pasay City, which lies about five miles (8 km) from Parañaque City on a stretch of previously reclaimed land.
It will be extended as part of a 360-hectare (890-acre) reclamation partnership between the local government and mall developer SM Prime Holdings. The project also includes plans for a new business district, five-star hotel and convention centre, creating thousands of jobs and boosting city revenues.
But many fishermen like Reyes think the project is unlikely to benefit them, bringing only jobs for which they are poorly qualified.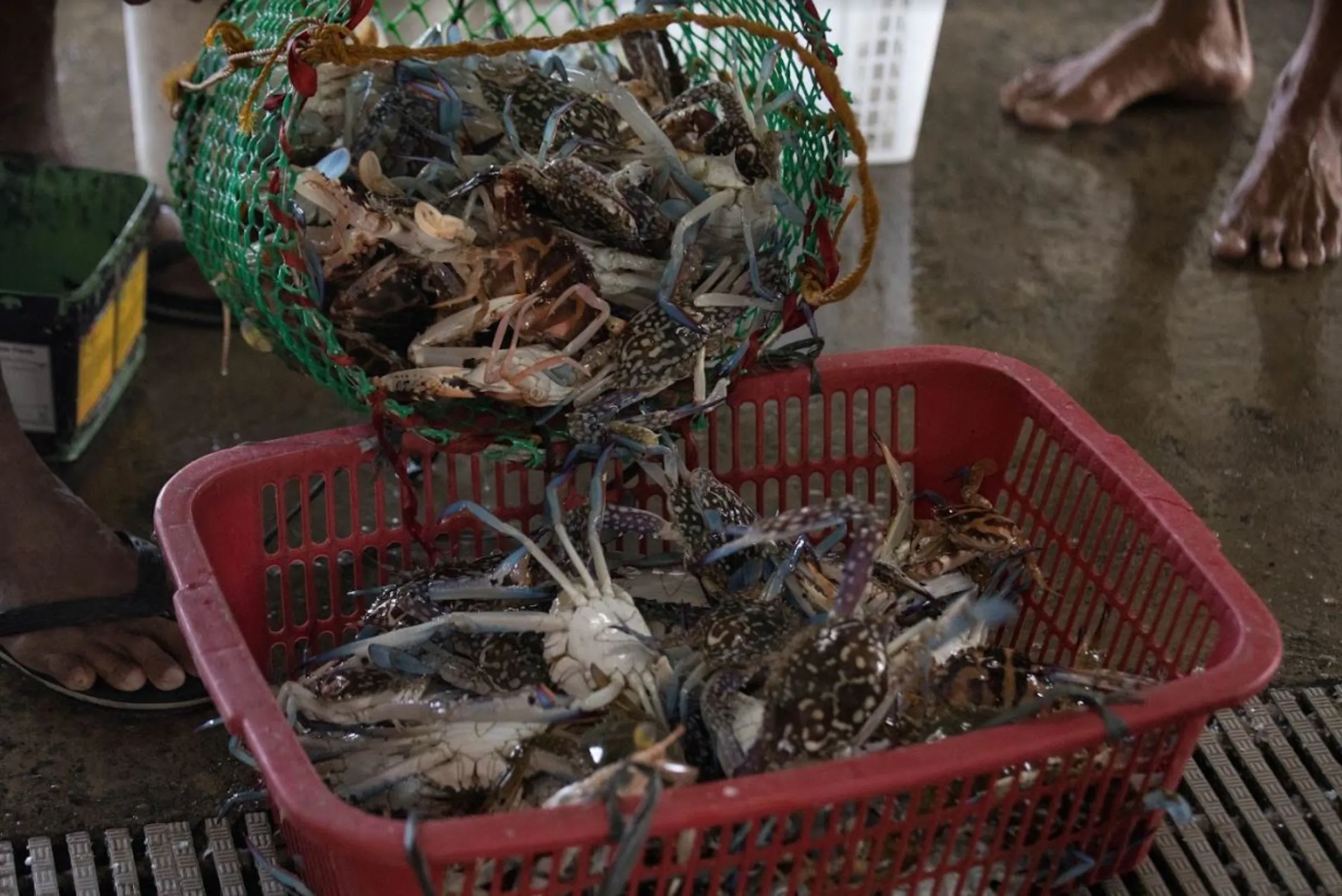 "Where would they place the fishing sector, with ageing fisherfolk who didn't even finish school?" said the 43-year-old.
Representatives of Pasay City government and SM Prime did not immediately respond to a request for comment, but the mall developer has said previously that it "complied with all the requirements" for the project.
In Parañaque City, the government's public relations head Catalino Alano said fishermen's voices "are being heard" with regards to the city's reclamation proposal.
He added that the government has been providing them with fuel subsidies, fishing supplies and financial aid during disasters.
Floods and subsidence
About 40 miles (64 km) from Parañaque, on the northern side of Manila Bay in Bulacan province, some residents of fishing-reliant communities fear they will bear the brunt of the new $15-billion Manila International Airport, which is under-construction.
In 2021, the country's Environment Ministry granted the project an environmental compliance certificate - a requirement for any land development proposal - despite strong opposition from fishing community representatives and environmentalists.
Several groups asked the Supreme Court in 2020 to issue a writ against the construction of the airport on environmental grounds, but the court rejected it.
Once completed, the 2,500-hectare (6,180-acre) airport is expected to see 35 million passengers pass through annually. Supporters of the development say it is vital to solve Manila's acute flight congestion problems.
But opponents of the project say it will force fishermen in the towns of Taliptip and Bambang who live on the development site to leave their homes, and move to areas far their usual fishing grounds.
In Taliptip, a coastal town of 5,000 people, resident Rosalina Atenciana said some of her neighbours, who were mostly fishermen, have left the town after being paid compensation to relocate by the project's developer, San Miguel Corporation.
Hundreds of families have moved to make way for the airport works, but Atenciana said she was worried about leaving.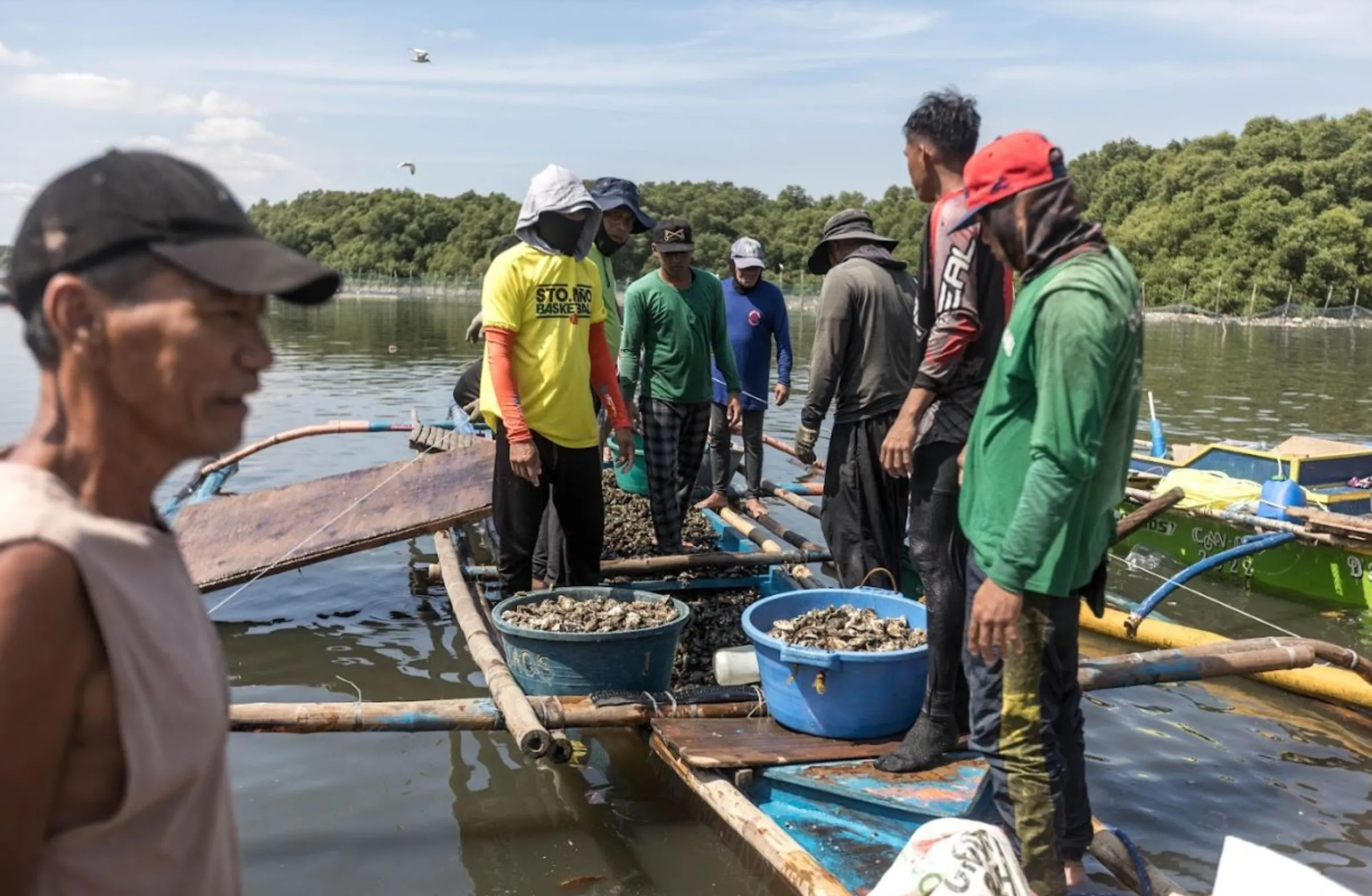 "We will not leave the town without a proper relocation area," she said.
"It should be a place where concrete livelihood opportunities exist because we need to raise our children and feed our families," she said.
San Miguel Corporation did not immediately respond to a request for comment.
Scientists have said subsidence in Taliptip - partly linked to the over-extraction of groundwater - is raising flood risks as global sea levels rise as a result of climate change.
Reclaiming even more land - with resulting construction on the land - could exacerbate the problem, they say.
Rodolfo, the marine geologist, also warned of the impact of coastal development projects on Manila Bay's marine life, including fish stocks.
For fishermen like Reyes, the impact is already being felt.
"If they continue with the reclamation projects, they're removing the fishing sector - a major provider of food - from the map," he said.
(Reporting by Mariejo Ramos. Editing by Helen Popper.)
---
---
Tags
Wealth inequality

Climate policy

Agriculture and farming

Climate inequality

Loss and damage

Economic inclusion

Corporate responsibility

Indigenous communities

Water
---