Net zero is a climate Wild West – but there's a new law in town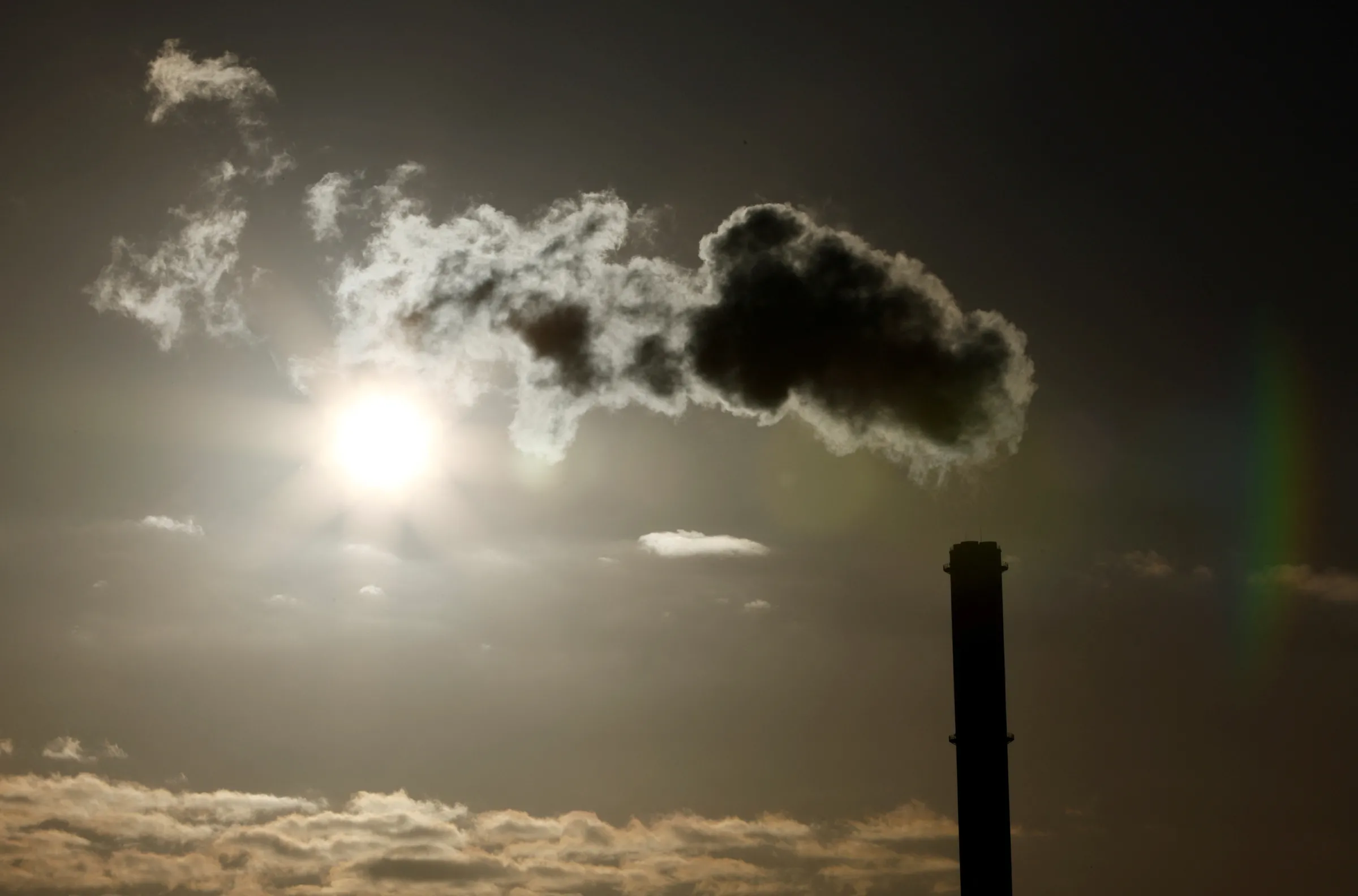 A view shows emissions from the smoke stack of the Electricite de France (EDF) coal-fired power plant in Cordemais near Nantes, France, January 20, 2022. REUTERS/Stephane Mah
Companies will have to make their climate pledges more credible under new United Nations standards
Richard Black is a senior associate at the Energy and Climate Intelligence Unit (ECIU) and a member of the Net Zero Tracker consortium.
What does 'net-zero emissions' really mean in a world that features net-zero gas trades, barrels of oil and even tar sands?
To some, their existence is proof that the net-zero concept is entirely greenwash: countries, states, cities and especially companies pledging the moon while actually planning to trash the Earth by continuing to produce and burn fossil fuel like there is no liveable tomorrow.
And there are some net-zero targets that absolutely merit that description. But if that is all there is to net zero, then why did scientists, campaigners and the world's most vulnerable countries spend years planning to get it into the Paris Agreement? It has to mean something worthwhile, right?
The key issue is that until now, there has been no single standard against which a net-zero pledge can be assessed; no gold-standard badge of quality. Scientists and campaign groups have published many formulations, but of course no one is obliged to use them. And if companies want to gain some kind of accreditation when there is no accepted universal standard for entities' net-zero pledges, there is also no standard for organisations that assess those pledges, potentially creating a 'race to the bottom' in accreditation.
As of last week, all of this changed with the publication of a new set of standards from the United Nations. The report of the U.N. High-Level Expert Group on the Net-Zero Emissions Commitments of Non-State Entities, commissioned by U.N. Secretary-General António Guterres and chaired by Canada's former environment minister Catherine McKenna, sets out in painstaking detail what a credible net-zero target should look like.
It must cut emissions consistent with a scientifically validated pathway to the Paris Agreement's 1.5 Celsius global warming limit, which necessarily includes steep emission cuts this decade. The entity must publish a plan, commit to reporting progress annually to the UN climate convention, and align activities such as lobbying and capital expenditure to its net-zero target. The target must cover all elements of the entity's value chain, it must abstain from fossil fuel expansion, and can use only the highest-quality offsets under strictly specified conditions. There is a lot more detail in the panel's 10 recommendations, much of it aimed at ensuring a socially progressive and ecologically sound transition.
In endorsing the panel's recommendations, Mr Guterres did not mince words. While all net-zero pledges by non-state entities were welcome, he described them as having "varying levels of rigour, and loopholes wide enough to drive a diesel truck through… We must have zero tolerance for net-zero greenwashing."
There is no doubt that raising all net-zero pledges to these standards of integrity will be testing, even for wealthy corporates that are serious about their commitments. Many, I suspect, will not have even considered some of the factors raised by the panel. Certainly, a quick analysis by the Net Zero Tracker team after the Panel's report shows that very few entities, whether states, cities or companies, come close to meeting even a selection of the criteria. I would be prepared to wager that, as of now, not a single one meets them all.
But herein lies the importance of the exercise: this is now the standard against which all net-zero pledges will come to be judged. It is also, therefore, a vaccination against low-standard accreditation, because this is also now the standard that accreditors will have to use if they wish to be credible. The Net Zero Tracker will be monitoring the biggest entities to see how quickly they are stepping up to the bar.
There are also implications for governments. As the recommendations make clear, governments can help companies through enacting firm, intelligent regulations. Reporting standards, offset commitments and lobbying activities are three areas where regulation can drive standards up.
The other implication for governments is that their own net-zero pledges will inevitably be judged against the panel's criteria, even though it explicitly considered non-state entities. Governments too will need to clarify and firm up their targets and abandon fossil fuel development if they want to meet the net-zero gold standard.
For the Wild West of net zero, the big clean-up is coming. From now on, any entity aspiring to have its net-zero target taken seriously is either going to have to start shaping up, or ship out. Netzerosville is under new management.
---
Any views expressed in this opinion piece are those of the author and not of Context or the Thomson Reuters Foundation.
---
Tags
Adaptation

Net-zero

Climate policy
---