How will a gender quota in parliament help India's women?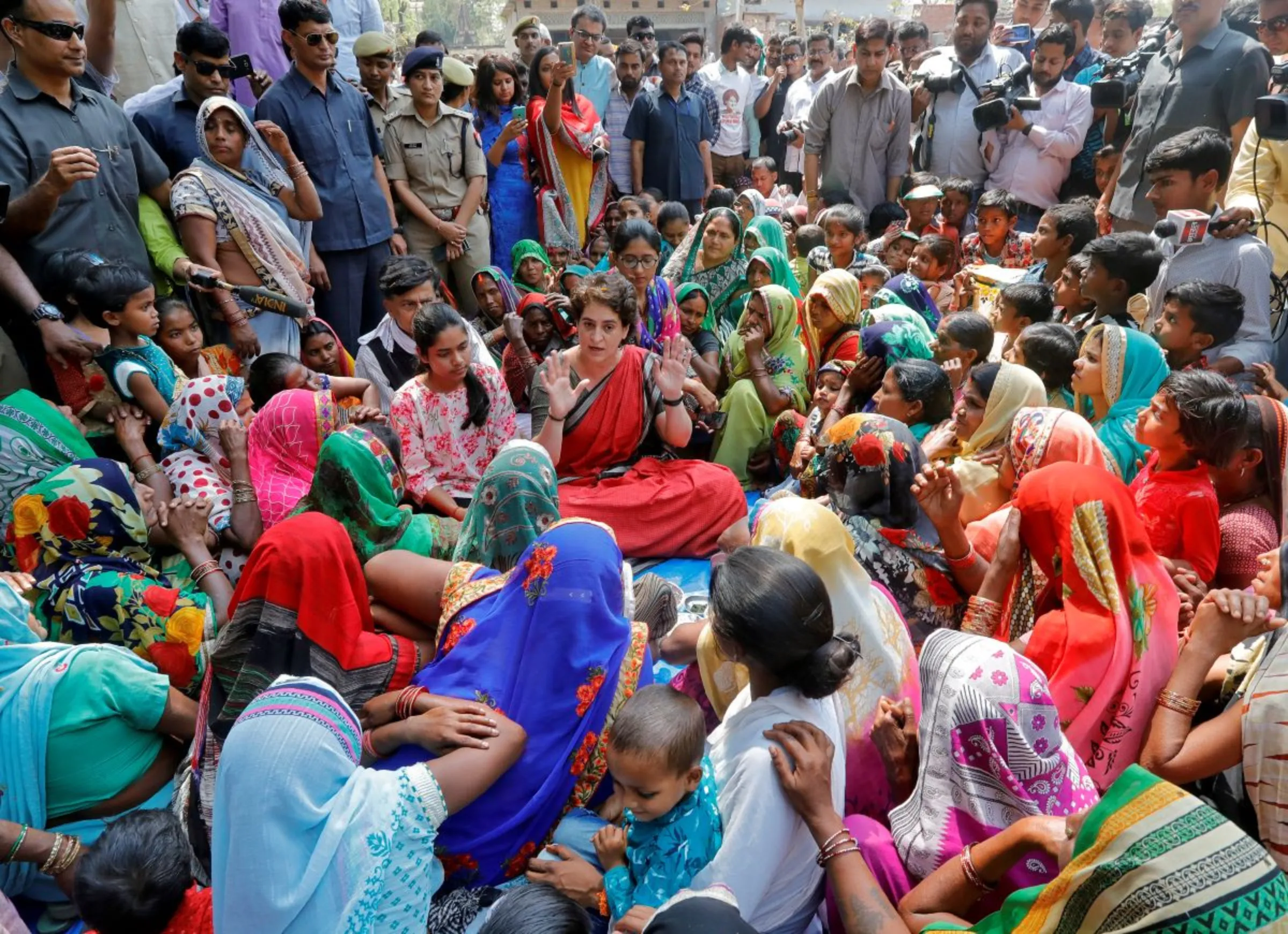 Priyanka Gandhi Vadra (C), a leader of India's main opposition Congress party speaks with women during an election campaign meeting in Ayodhya, India, March 29, 2019. REUTERS/Pawan Kumar
What's the context?
The Women's Reservation Bill could help women across India, but critics worry about delays in its implementation
India approves a third of seats for women in parliament
Women more likely to campaign for health, education, jobs
Implementation of law could be delayed for years
NEW DELHI – A new law reserving 33% of seats for women in India's parliament will likely lead to more female-friendly policies on jobs, health and education, lawmakers and campaigners said, pointing to village councils which have had the quota for 30 years.
Lawmakers in India's upper house of parliament on Thursday passed the landmark bill a day after it was approved by the lower house. Six attempts to clear the bill had failed since it was first introduced in 1996.
Nearly half of India's 950 million registered voters are women, but their participation in politics and the formal workforce is low.
Men rule the roost in Indian politics, where analysts and campaigners say harassment and exploitation of women is rife, including demands for sexual favours and threats of character assassination.
Just 104 of India's 788 members of parliament - or slightly more than 13% - were women after the last national election in 2019, government figures show, leaving the world's largest democracy near the bottom of global rankings on gender parity in legislatures.
"Women will progress if they get representation, whether it is (in) political, economic, or social spheres," Sarmistha Kumari Sethi, a lower house MP told Context.
"If women get politically strong, we will get to play a role in decision-making," said Sethi, a beneficiary of her regional party's move to ensure a third of candidates on the party ticket were women in the 2019 elections.
India reserved a third of village council seats for women in 1993, but most states have since increased that to a half, a precedent analysts used to assess its impact on policymaking.
Female representatives are more likely to champion women-friendly policies on food security, nutrition, parental leave, childcare and flexible work, lawmakers and campaigners said.
They may also remove barriers to accessing resources like healthcare and credit, and opportunities, including in education, skills training and jobs, in a country with one of the lowest rates of female participation in the formal labour force among emerging economies.
Shamika Ravi, a New Delhi-based economist, said data showed that while female MPs asked more questions "that cater to women, children and the more vulnerable segments of the society" such as on health and education, male MPs focused more on matters like defence, external affairs and finance.
"There is a remarkable difference. All of that goes to say that in a democracy women voters need different things and women candidates are making an effort to address those concerns," said Ravi, a member of Prime Minister Narendra Modi's economic advisory council.
"This is good. This is historic. It's great for women's representation in the world's largest democracy."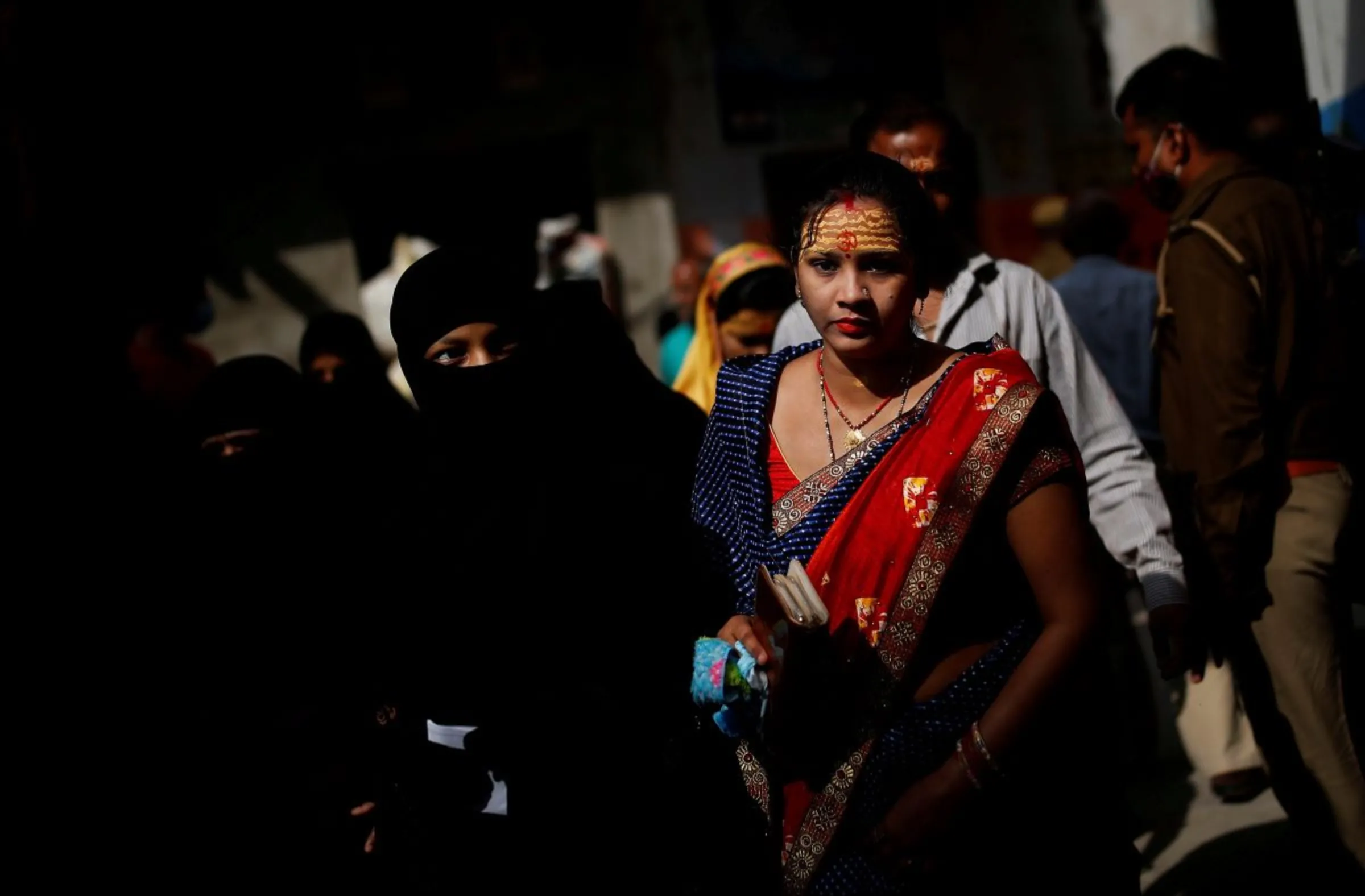 'May not see the light of day'
Women, especially in conservative rural India, may feel more comfortable to share their concerns - from sexual harassment to water access - with female representatives, politicians and campaigners say.
"More women in policy decision and law-making bodies mean that they can express their views," said P. K. Sreemathy, a former lawmaker and national president of the All India Democratic Women's Association.
Data published by U.N. Women this month found the number of drinking water projects in areas with women-led village councils was 62% higher than in those with male-led councils.
Previous research found that women on village councils increased female participation and responsiveness to issues such as drinking water, infrastructure, sanitation and roads.
But women will not be able to reap the potential benefits of the legislation anytime soon as it will not apply to general elections due in May 2024. It will likely come into effect in 2029, the government has said.
The bill's implementation depends on two processes.
Firstly, the completion of India's once-a-decade population census, which was delayed by the coronavirus pandemic. Technical and logistical hurdles have set the survey back further.
Secondly, a proposed redrawing of the boundaries of all political constituencies.
Critics say without any specific dates announced for either exercise, the law may take years to be enforced.
Opposition lawmakers have demanded the bill be implemented immediately, with the Congress party calling for a caste census to also be conducted to ensure reservation for oppressed groups.
"In principle, the bill is a step forward. In practical terms, the bill may be a self-defeating one because it may not see the light of day," said Tara Krishnaswamy of Shakti, an organisation that campaigns for more women in parliament.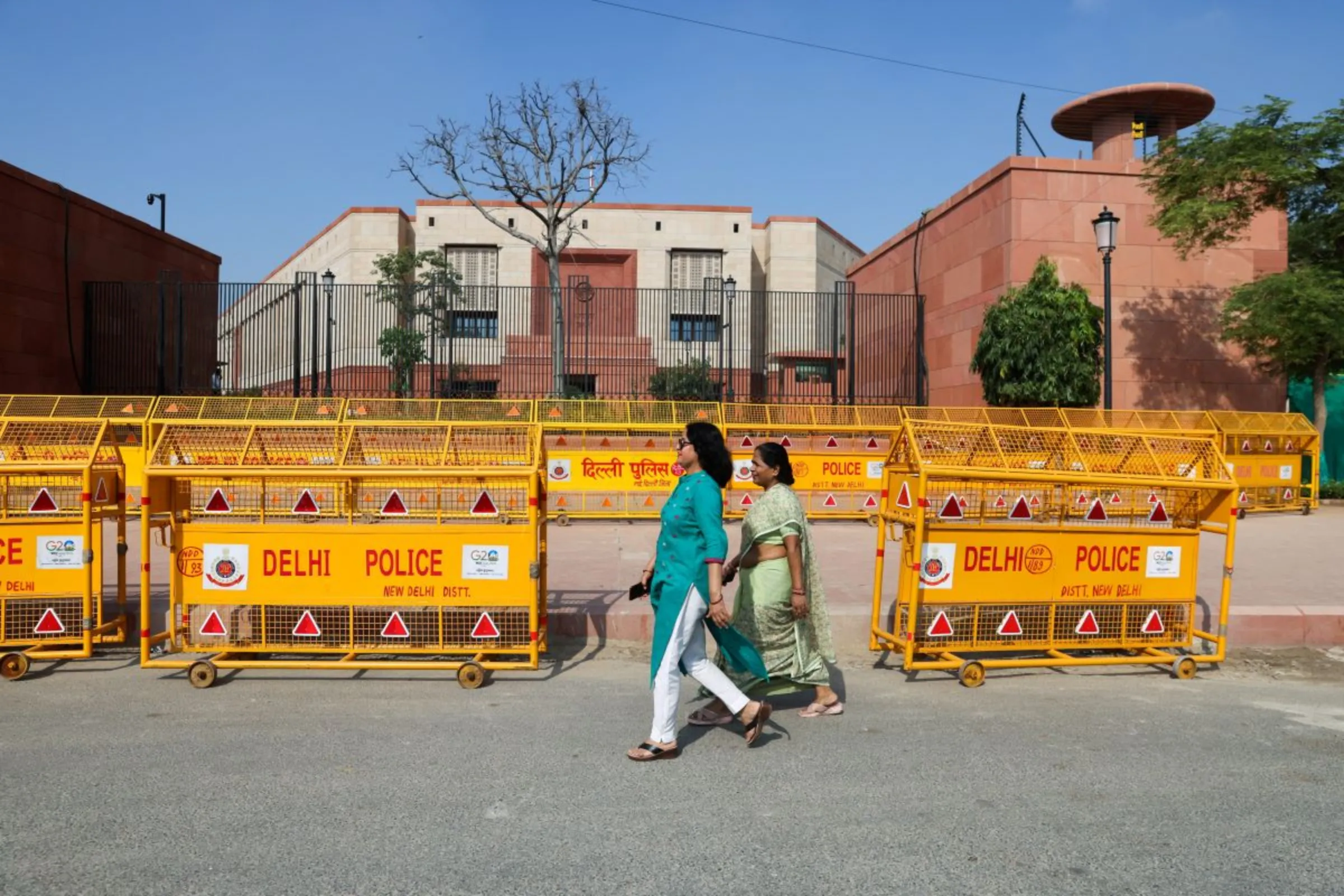 More women in political parties
In the meantime, political parties should ensure a third of their candidates are women and build a pipeline of female leaders they can field in elections, said policy analysts.
There could be several advantages of having more women in political parties - from better allocation of funds for their campaigns to securing safe workplaces.
"If political parties are genuinely so committed to the idea of female representation, nothing stops them from ensuring that they hand out more tickets to women in general elections," said Yamini Aiyar, head of New Delhi think tank, the Centre for Policy Research.
Ravi, the economist, said the legislation would discourage political parties from gatekeeping.
"Treat this as reducing the entry barrier for women into leadership, which will make it easier for them to make it into positions of power in the parliament," she said.
"But political parties must act, they must prepare."
(Reporting by Annie Banerji, additional reporting by Anuja, editing by Jon Hemming)
---
---
Tags
Gender equity

Race and inequality

Future of work

Workers' rights

Economic inclusion
---