She-suite: African women lead the way in global boardrooms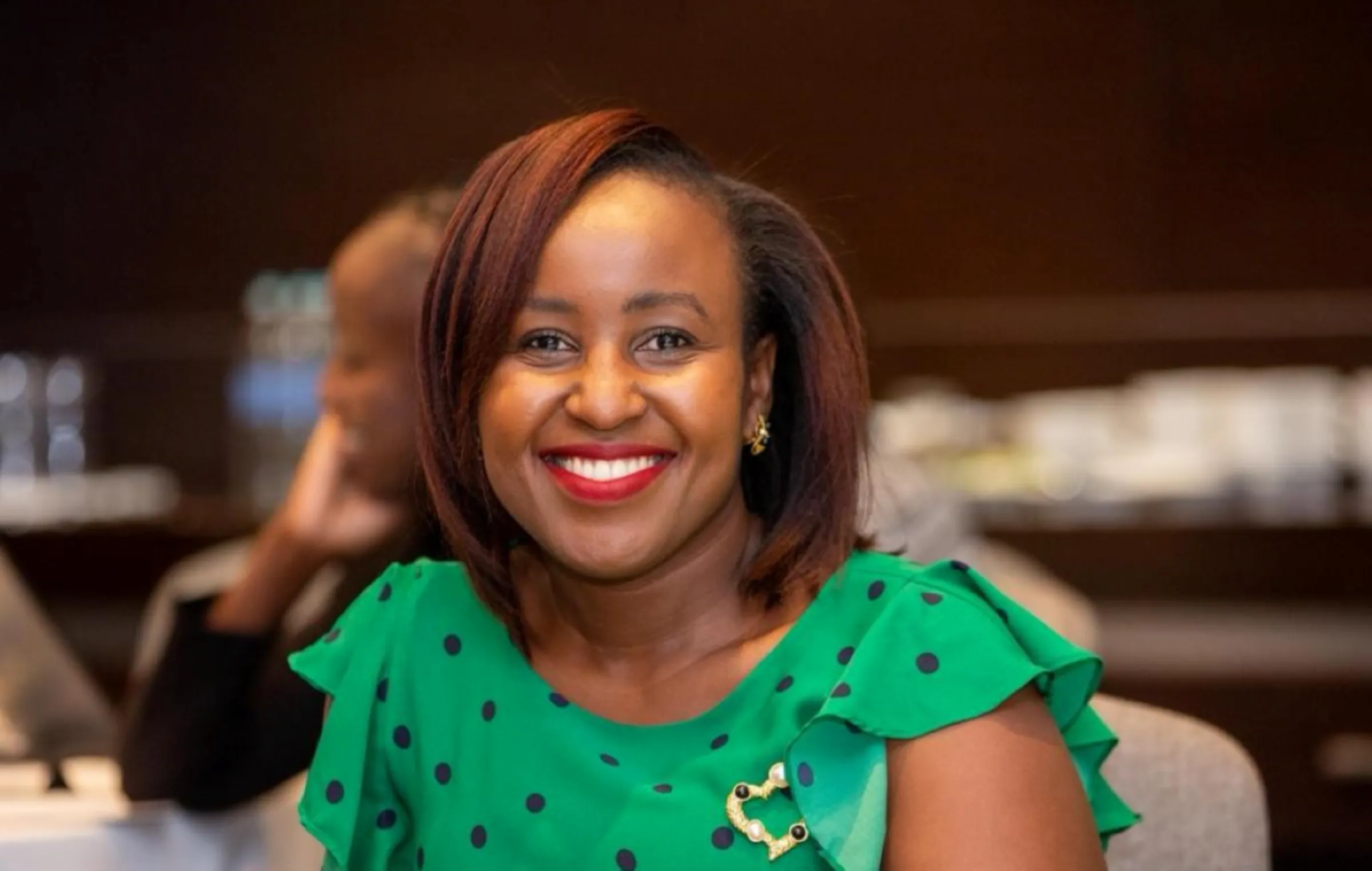 Kenyan Faith Nkatha Gitonga, 39, a digital transformation specialist smiles for a photo in this undated handout photo. Faith Nkatha Gitonga/Handout via Thomson Reuters Foundation
What's the context?
Africa has the world's highest female representation in corporate boardrooms but barriers still hold women back
This story is part of a series supported by the Women Entrepreneurs Finance Initiative
Africa has highest representation of women on company boards
Women in Africa make up 25% of board members v 17% globally
Targets, sponsors and mentoring can boost numbers, say experts
NAIROBI - At the age of 39, Faith Nkatha Gitonga is way ahead of the game.
In just over a decade, the Kenyan fintech professional- turned-digital whizz has built an impressive resume including top jobs at digital payments company, Cellulant, and computer technology giant, Oracle.
Now, the mother-of-three sits on the board of four organisations, sharing her expertise in how to integrate digital technology into their workplaces.
"I got into leadership very young, and at that point I remember it even took a while to find women at that level who I could talk to as mentors and who I could learn from," Gitonga told Context.
"I faced many challenges including the usual gender biases but finding a network of women - a circle of mentors and coaches as well as the trainings - really helped. It was so pertinent to where I am today."
Gitonga is one of a growing number of women across Africa to break into what has been very much a boys' club: the boardroom.
Africa has the highest female representation on company boards of any region - 25% against the global average of 17%, according to a 2019 study by consultancy firm, McKinsey & Co.
But even though the number has grown, progress remains slow and many women still hit barriers climbing to the top, say gender diversity experts.
Everyday sexism is standard: be it fighting male entitlement, lacking female mentors or getting sidelined then struggling to juggle career with family.
Mayowa Kuyoro, a partner at McKinsey Nigeria and author of its 2019 study, said that while some governments and corporates had introduced policies to boost women, progress was slow.
"Even though in Africa, we are above the world average when it comes to female representation in the boardroom, it's not a metric that I consider to be a success," Kuyoro told Context by phone from Lagos.
"To me, success looks like 50:50."
Mid-level dropouts
Studies by Deloitte, Credit Suisse, the London School of Economics and others all show that board diversity leads to better productivity and profitability.
A McKinsey 2016 study found that earnings (before interest and taxes) of African firms with at least one in four women on their board were, on average, 20% above industry average.
"Businesses must attract the top talent, and those that aren't addressing the gender diversity of their boards risk being left behind," said Lucy Kallin, a director for Catalyst, a non-profit that focuses on women in business. "This is a leadership challenge, not an issue for women to fix."
Yet, despite increased efforts by companies and governments to get women in top roles, their presence remains woefully low.
Africa can barely boast a handful: Kenya's Jane Karuku, CEO of East African Breweries Ltd, South Africa's Nompumelelo Zikalala, CEO of Kumba Iron Ore Ltd, and Nigeria's Miriam Chidiebele Olusanya, managing director of Guaranty Trust Bank.
High-flying African women face a raft of ingrained biases - perceived as unambitious or too ambitious, falling short of the job or simply better suited to housework, experts say.
Many women also drop out on starting a family, lacking the necessary support, the option of flexible hours or childcare.
McKinsey's research corroborates this - more women might be on executive committees or boards, but the share of women in mid-level jobs has regressed by about 1% a year since 2015.
Women interviewed by Context cited a litany of problems they had faced due to gender:
they were quizzed on pregnancy plans in job interviews
then denied private space to express breast milk at work
or passed over for big projects once they were mothers
"I wanted to work, but the attitudes in the office made it very difficult for me after returning from maternity leave. I felt ignored and sidelined," said Mercy, a former accountant at a Nairobi-based firm, who did not want give her full name.
"In the end, it was just easier for me to leave. In some ways, I do regret it ... I wanted to have a career and do well."
"Build a pipeline"
External barriers to progress are not the only problem - self-confidence is another key ingredient that is often missing.
Some women limit their prospects by avoiding risk, and failing to network or champion their own cause, experts said.
Learning by example is key and in Kenya, which has one of the highest representations of female board members - one in three is a woman - one of the best initiatives has been the Women on Boards Network (WOBN).
The organisation has more than 700 members, culled from banking, fintech and law, and helps push them to the top.
It runs workshops on how to build a brand, prep for big interviews or take part in boardroom simulation exercises.
WOBN also offers mentors, networking opportunities, and referrals for board vacancies.
Catherine Musakali, a corporate governance expert and lawyer who runs her own firm, set up WOBN in 2014 to plug a female gap.
"Companies were always telling me that they couldn't find suitable women to sit on their boards, but that's simply not true. At WOBN, we created a database of hundreds of women to show the untapped talent," said Musakali.
"Saying that there are no women to sit on their boards is no longer an excuse," she added.
Jeth Wanjiku Maina, a 47-year-old finance professional, who sits on the board of Yehu Microfinance Services Limited, joined WOBN in 2017 after she quit her job and could not find another.
Maina said the network fronted her to the Yehu board, which in turn helped secure her the big job of running internal audits for Pacis insurance.
"Becoming part of the Women on Boards Network really changed my life," said Maina.
"The most important thing that the Women on Boards Network has given me is the confidence to believe in myself."
(Reporting by Nita Bhalla; Editing by Lyndsay Griffiths.)
---
---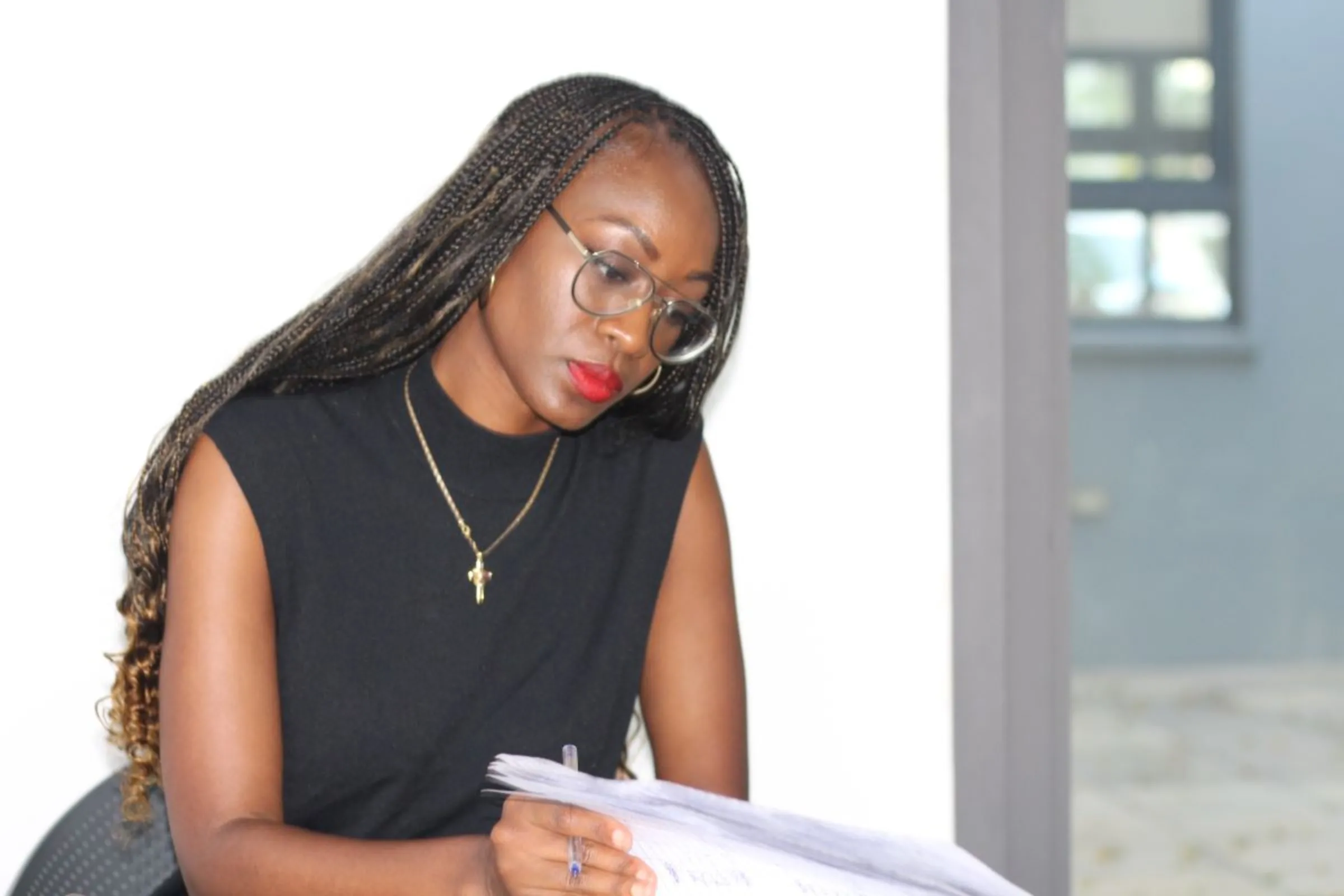 ---
Tags
Gender equity

Pay gaps

Economic inclusion

Corporate responsibility
---