Can mining clean up its act to meet soaring demand for green metals?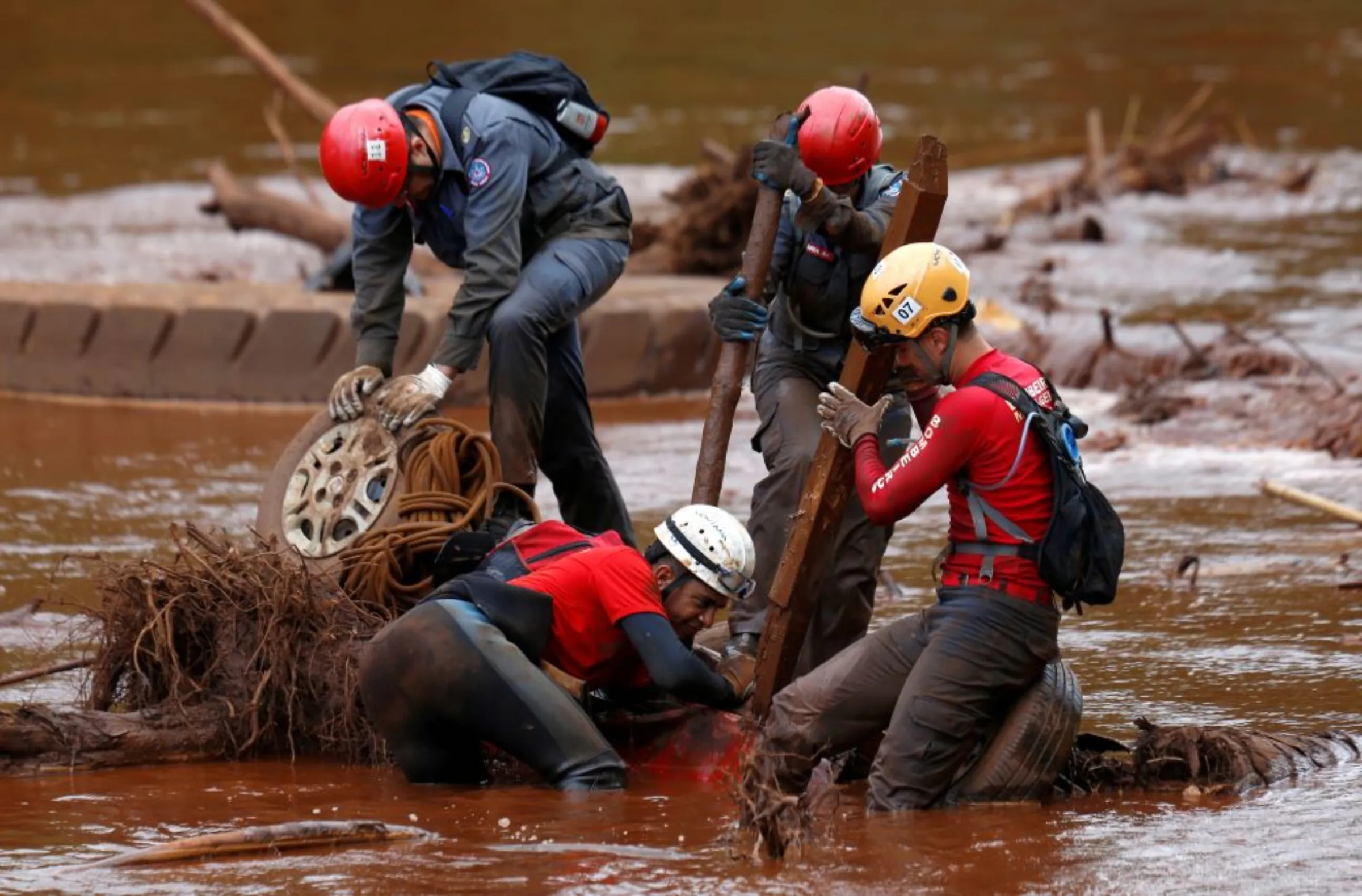 Members of a rescue team search for victims of a collapsed tailings dam owned by Brazilian mining company Vale SA in a vehicle on Paraopeba River, in Brumadinho, Brazil February 5, 2019. REUTERS/Adriano Machado
What's the context?
As clean energy technologies require more metals and minerals like lithium, copper and cobalt, mining disasters have raised questions about the sector's ability to change
Green transition will drive demand for minerals and metals
New investor-led commission aims to make mining more sustainable
Experts urge dialogue with communities affected by industry
LONDON - In January 2019, a tailings dam from an iron ore mine burst near the southeast Brazilian town of Brumadinho, unleashing a deadly avalanche of muddy waste that killed an estimated 270 people.
The anniversary of the disaster - Jan. 25 - is a painful day for Angelica Amanda Andrade, whose sister Natalia died aged 32.
"My life changed completely four years ago," said Andrade, 28, a teacher who is campaigning for safer mining practices on behalf of her community.
She is calling for compensation for the victims' families from the company that owned the dam, Vale SA - where her sister was working - as well as greater transparency and criminal convictions against the individuals responsible.
In July 2019, a court in Minas Gerais state convicted the company for the damages caused. Two months later, the state's parliamentary commission found that Vale was aware of the risks of the structure breaking yet continued operating and failed to adopt measures that could have prevented the tragedy.
"When I learned about that, I was so appalled and disgusted that there were people who could make that choice," Andrade said in an interview this week at the London Stock Exchange where the new Global Investor Commission on Mining 2030 was launched.
Chaired by the Church of England Pensions Board - which invests in mining companies - and advised by the United Nations Environment Programme (UNEP), the investor-led initiative aims to make the mining sector more sustainable through this decade.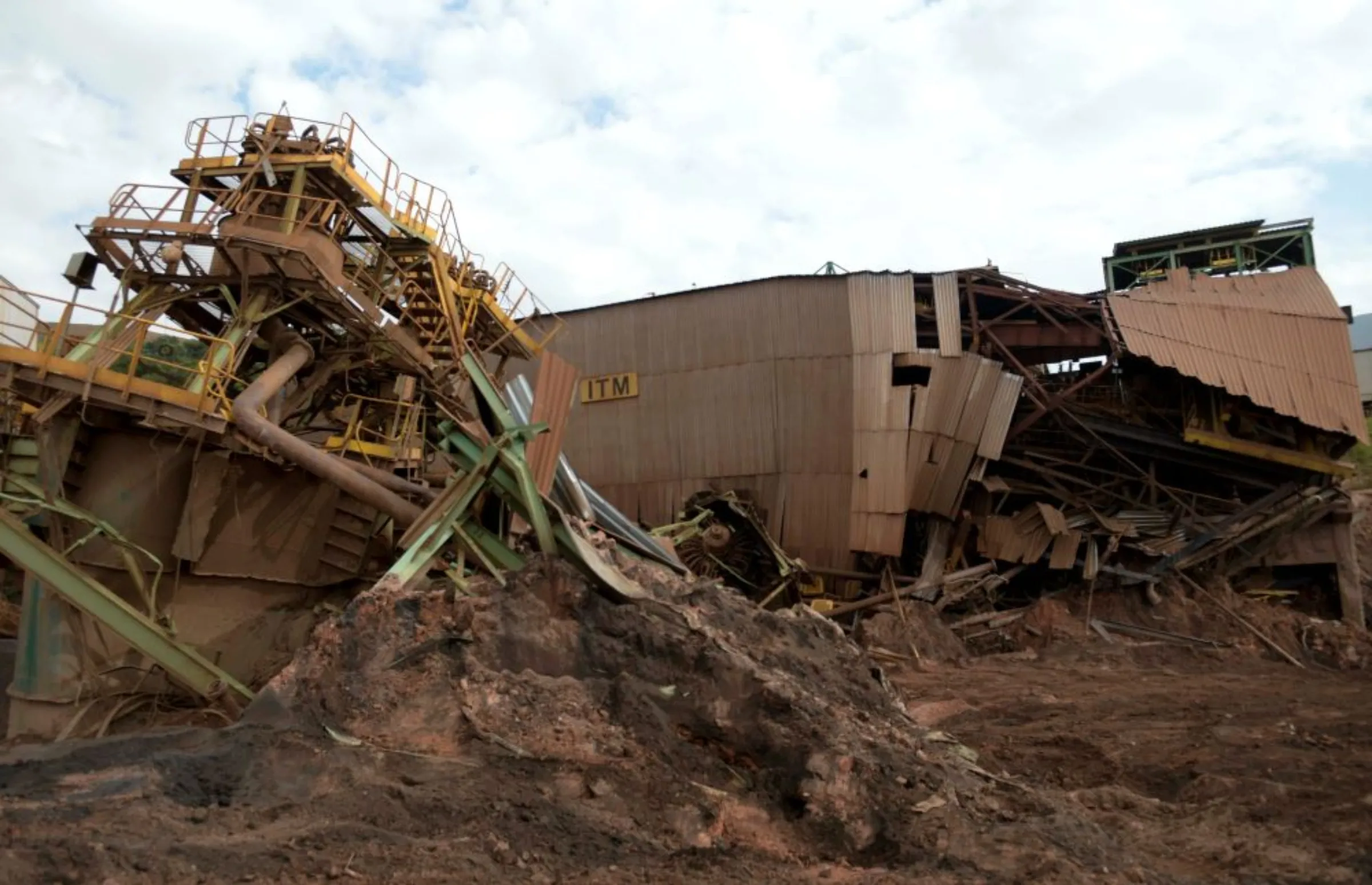 The commission hopes to achieve wide-ranging reform in the industry so that it causes no harm to people and the environment, aligning investors and companies behind best practices to handle risks like social conflicts and nature loss.
As well as high-profile disasters and the displacement of communities, the mining sector has been responsible for widespread damage to nature and biodiversity worldwide, such as to forests which absorb planet-heating carbon dioxide emissions.
Yet the sector is seen as crucial to a global green transition, which requires minerals and metals - from copper and cobalt for clean energy technologies to lithium for batteries that power electric vehicles.
The production of minerals would need to increase by nearly 500% by 2050 to satisfy demand for clean technologies to meet the climate goals of the Paris Agreement, according to a 2020 World Bank analysis.
Green justice
At the launch of the commission, Adam Matthews, its chair and chief responsible investment officer for the Church of England Pensions Board, said the mining sector needs to expand to achieve net-zero emissions globally.
The industry must address issues such as artisanal mining, indigenous rights and climate change, he added, so that it can secure social trust and attract the investment needed to expand.
Following the Brumadinho disaster, a review took place involving mining investors, companies and the United Nations to create a set of standards for dealing with tailings embankments - which are constructed near mines to store waste.
Yet Matthews said there were a raft of other problems where there "isn't the same level of attention or processes in place", adding that the commission could learn from the progress made on tailings standards since the accident in Brazil.
The new commission is backed by mining giants like Rio Tinto and Anglo American, as well as the Archbishops of Canterbury, Justin Welby, and Cape Town, Thabo Makgoba.
"Mining is a hole that is pierced within a community," said Makgoba, emphasising that investors "need to know the aspirations and the longings of that community".
Makgoba said moving on from colonial exploitation of resources means that developing nations must be treated as "equal partners" with richer countries.
"If you go for green energy, and you come and take the minerals from there and make yourselves cleaner and we are still filthy, you're creating an unjust system," he added.
'Impasse' with communities
Rohitesh Dhawan, chief executive of the International Council on Mining and Metals (ICMM), said its 26 members - which include Vale - are raising voluntary standards beyond national regulations, such as ensuring projects do not result in a net loss of biodiversity.
He raised concern that the new commission could duplicate work already underway by groups such as the ICMM, and said companies had only heard about the plans earlier this month.
"We just want to make sure that whatever is done here builds upon, and fills any gaps in, other initiatives," Dhawan said.
He said there was a "slight impasse" between mining firms and people affected by disasters, who he said will require a "safe space" for discussions - like a "truth and reconciliation commission for mining".
In Brazil, Vicente Mello, an independent auditor of mines from the consulting firm AECOM, said he had visited every mining project in the country over the past seven years.
Much of the infrastructure was built decades ago, he said, noting there is a gulf between best and worst practices, and it will take a long time to identify and address the risks.
"The challenge of initiatives like (the commission) is oftentimes not to lose touch with how things are on the ground and be pragmatic," Mello said.
Andrade said she wants the mining sector to identify where populations are at risk, and for companies to demonstrate a genuine change in attitude by correcting their past mistakes.
"I cannot bring my sister back, nobody can do that," she said. "I don't want any more innocent people to die."
(Reporting by Jack Graham; Editing by Kieran Guilbert and Megan Rowling.)
---
---
Tags
Clean power

Adaptation

Energy access
---