US firefighters might walk over pay cuts as wildfire concerns grow
A firefighters works to extinguish the Oak Fire as it burns near Darrah in Mariposa County, California, U.S., July 24, 2022. REUTERS/Carlos Barria
What's the context?
Upcoming 'pay cliff' for federal wildland firefighters could hinder the United States' ability to curb climate-fueled blazes
Firefighters face 'pay cliff' as federal cash runs dry
Up to half of workforce could quit, officials say
Biden admin calls for more permanent fix for pay issues
RICHMOND, Virginia - With wildfire season underway in the United States, the federal government is facing a potential exodus of wildland firefighters over a major pay cut that could kick in by the autumn.
Funding in President Joe Biden's 2021 infrastructure law gave a temporary pay boost to thousands of firefighters on the climate frontlines - but the money is set to run out in the coming months, which could push many to quit, experts warn.
"I honestly think at least a third could go within a matter of months," said Steve Lenkart, executive director of the National Federation of Federal Employees (NFFE) union.
"It would be really devastating for the country."
The U.S. Forest Service (USFS) has about 10,775 wildland firefighters - 95% of its goal of 11,300 for 2023 - and the Interior Department - which manages federal and tribal lands - has over 5,400 such personnel, the latest official data shows.
While total figures are difficult to pin down, the federal government is estimated to be the largest employer of career wildland firefighters in the United States.
Any reduction, though, would compound a growing labor and climate crisis, as tenured firefighters depart federal agencies for other jobs, and climate change fuels hotter, drier conditions that increase the risk of out-of-control blazes.
Firefighters 'still fed up' despite temporary pay boost
Rachel Granberg, a wildland firefighter based in Washington state with eight years of experience, has already seen multiple colleagues leave their jobs in the last year or so.
"Even with the infrastructure money, they were still fed up – and one of the guys had been fighting fires for 19 years," said the 37-year-old, whose statements reflected her own opinions and not those of her agency.
Although wildland firefighters welcomed the temporary pay rise, many have been laboring for years for salaries which they say do not adequately reflect the rigors of the work.
President Biden took steps in 2021 to raise the minimum wage for federal wildland firefighters to $15 per hour, after criticizing the $13 per hour rate some had been making as "ridiculously low."
Separately, the infrastructure law also included $600 million for benefits for federal wildland firefighters, including temporary pay rises of up to $20,000 per year, or 50% of their base salary - whichever was lower.
However, federal officials estimate that those funds could run out by the end of September - when this federal budget year closes - or mid-October.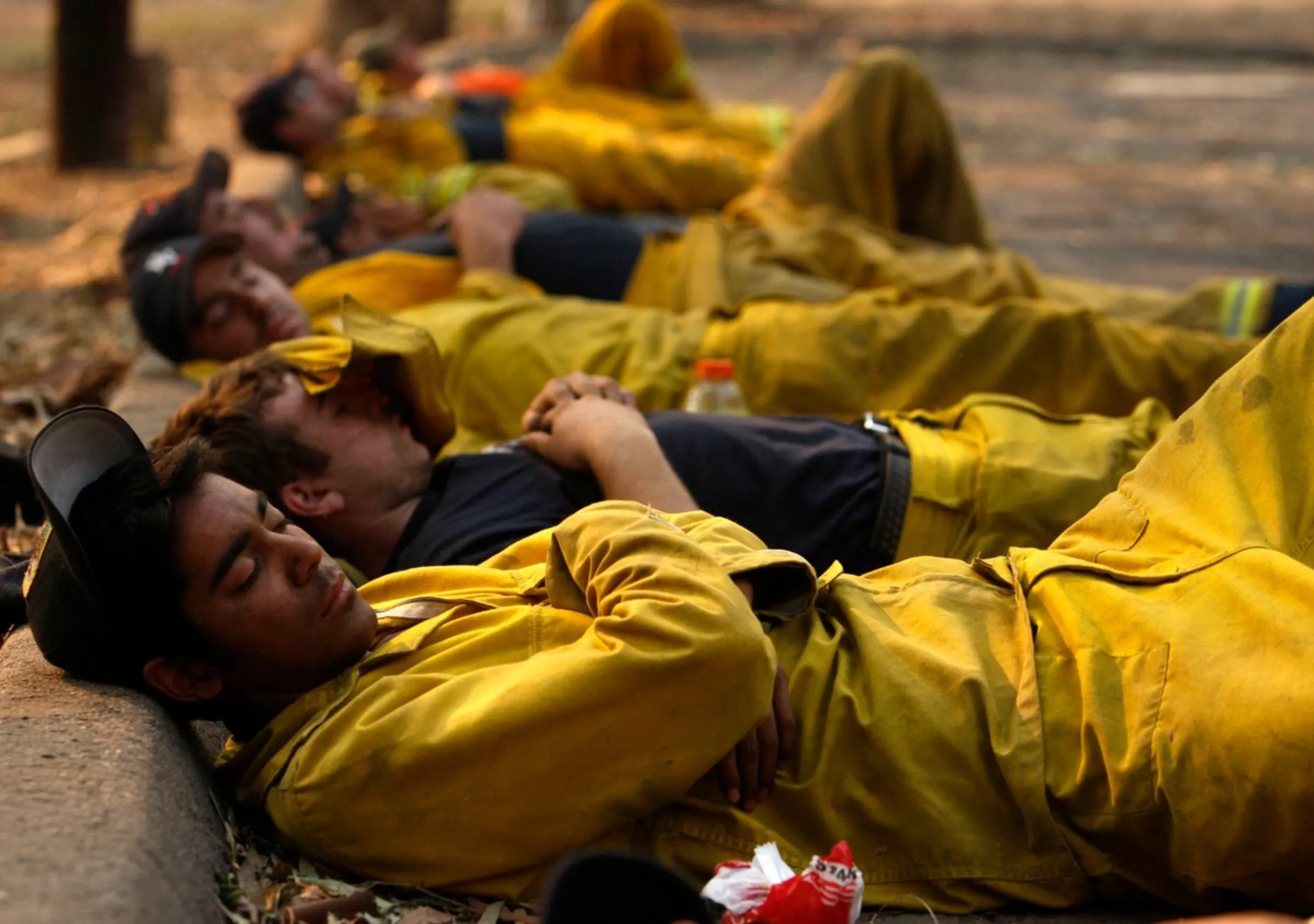 Jaelith Hall-Rivera, a deputy chief at the USFS, said the so-called "pay cliff," coupled with budget cuts like those proposed in the Republican-controlled House of Representatives, would be "pretty catastrophic" for the fire workforce.
"If we're not able to get a change in pay status for our firefighters ... we're (going to) see many of them go to higher- paying jobs where they can make a living wage," she told senators at a recent hearing.
"We are hearing from our firefighting union that we could lose 30 to 50% of our firefighting workforce in the Forest Service - that would be devastating."
Hall-Rivera testified at the same time Washington, D.C. was dealing with very poor air quality levels - a byproduct of record wildfires that have ravaged Canada this year.
A USFS spokesperson said the agriculture department - which houses the forest agency - is committed to working with Congress to pass a permanent pay solution.
"Federal wildland firefighters must be offered competitive salaries and the pay and improved working conditions they so deserve," the spokesperson said.
Lenkart of the NFFE said federal wildland firefighters are leaving not only for state and local fire service jobs, which can offer better pay and working conditions, but for other sectors including construction and even fast-food.
"Some are going to work, literally, at In-N-Out Burger because they can make 20 bucks an hour," he said.
Cause for optimism on Capitol Hill?
Even with the pay cuts looming, some groups who recently met with congressional staff on Capitol Hill said they had the impression that lawmakers would be able to find a solution - but warned that the consequences of inaction would be dire.
In a bid to avert the cuts, a handful of senators introduced a federal bill this week that would increase firefighters' base pay and provide additional pay and leave for firefighters responding to large wildfires.
"These brave men and women are our first line of defense against disaster, and they've earned the right to be fairly compensated for the dangerous work they do — including for adequate recovery time after a tough fire," Senator Jon Tester of Montana, one of those supporting the bill, said in a statement.
Still, members of Congress typically spend much of the summer away from Washington, leaving them scant time to strike a deal and get legislation enacted before the new budget year starts in October.
Absent action from Capitol Hill, "we're going to continue ... to see the best and brightest walk out the door," said Luke Mayfield, president of the advocacy group Grassroots Wildland Firefighters.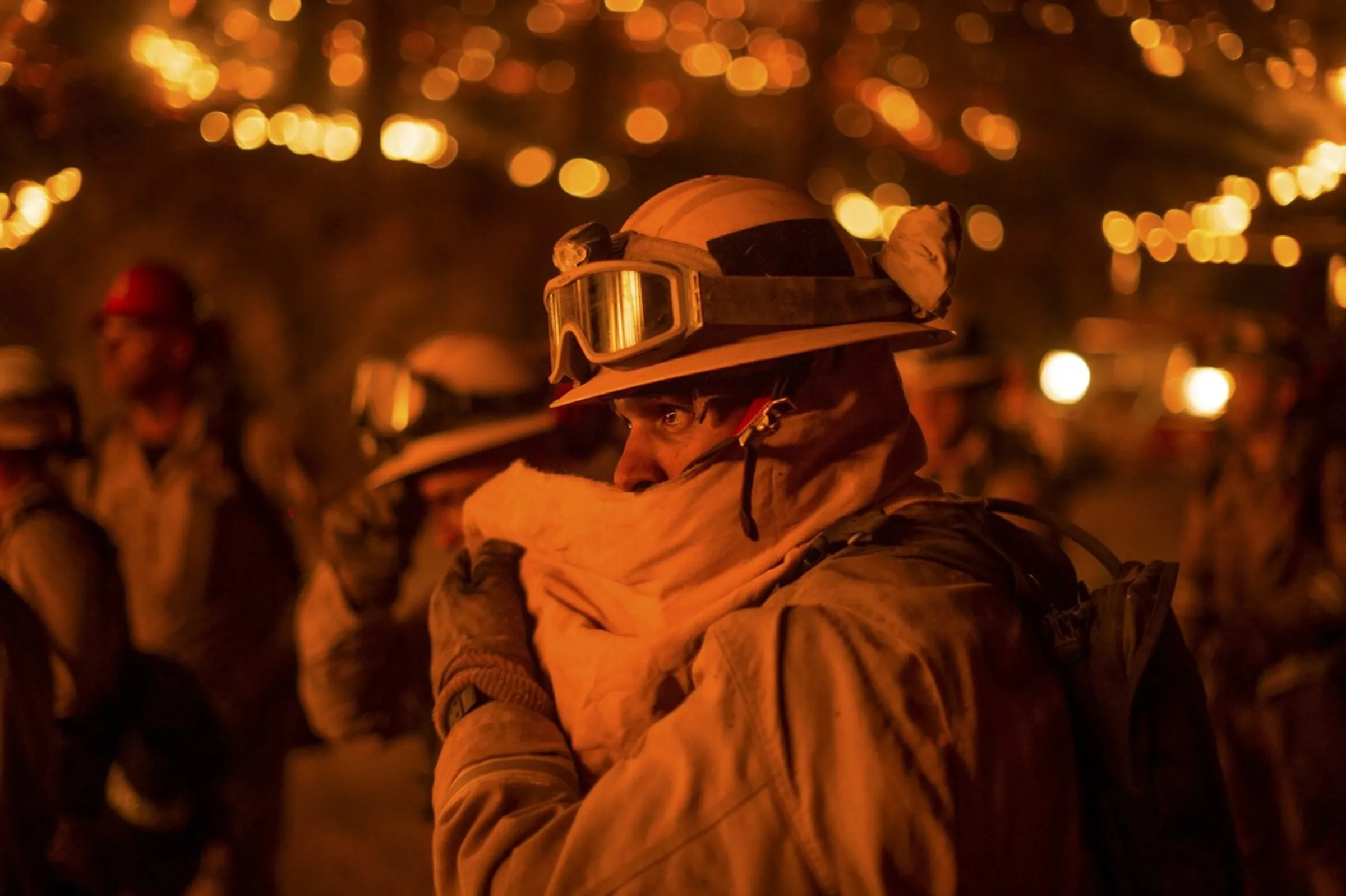 Brian Gold, a wildland firefighter in Colorado, said the pinch is really being felt at mid-level field leadership - and lamented a significant brain and talent drain.
Some issues can be solved by increasing base pay, he said.
"But what's really required is a holistic approach to the workforce problem which is really burning out your labor force by requiring them to work massive amounts of overtime and be away from home for massive periods of time," Gold added.
Working more, earning less
A recent study from the University of Washington and the USFS Rocky Mountain Research Station highlighted stark disparities in pay and benefits between federal wildland firefighters and state-level firefighters in four western states.
Federal compensation was on average 40.5% lower than that of state agencies - even though federal wildland firefighters spend an average of 12 more days per season on more complex fires, according to the research, which analyzed Washington state, Oregon, California, and Colorado.
"Federal firefighters are generally working more, earning less and (are) continuously exposed to hazard(s) and levels of responsibility that are just not commensurate with what they're getting paid relative to some of these other agencies," said Evan Pierce, co-author of the report.
Biden's 2024 budget proposal calls for extra firefighter benefits such as a permanent base-pay increase and "premium pay" to better compensate responders for the time they spend on incidents - but these would have to win approval from Congress.
And even the 2024 proposed compensation package represents a gap of up to about $8,184 in average salary between federal wildland firefighters and the leading state agency, the recent report found.
The USFS is aware that federal wages have not kept pace with state, local, and private firefighting groups in some parts of the country, the agency's spokesperson said.
Mayfield of Grassroots Wildland Firefighters left the federal government several years ago after 18 years with the USFS - "for an opportunity to have a livable and plannable income," he said.
By the end, Mayfield said he had been dealing with issues linked to depression and suicidal thoughts, and recalled that in conversations with more than half a dozen peers and mentors, almost everybody told him to go.
"One of my former superintendents, his quote to me was: 'Leave, Luke. Do you want to be me?'" Mayfield said. "And my other buddy was like: 'We spend all our time worrying about retirement – nobody's worried about living. Get out'."
This story was updated on July 13, 2023 to add details of a federal bill aiming to increase firefighter pay and benefits.
(Reporting by David Sherfinski; Editing by Megan Rowling and Kieran Guilbert)
---
---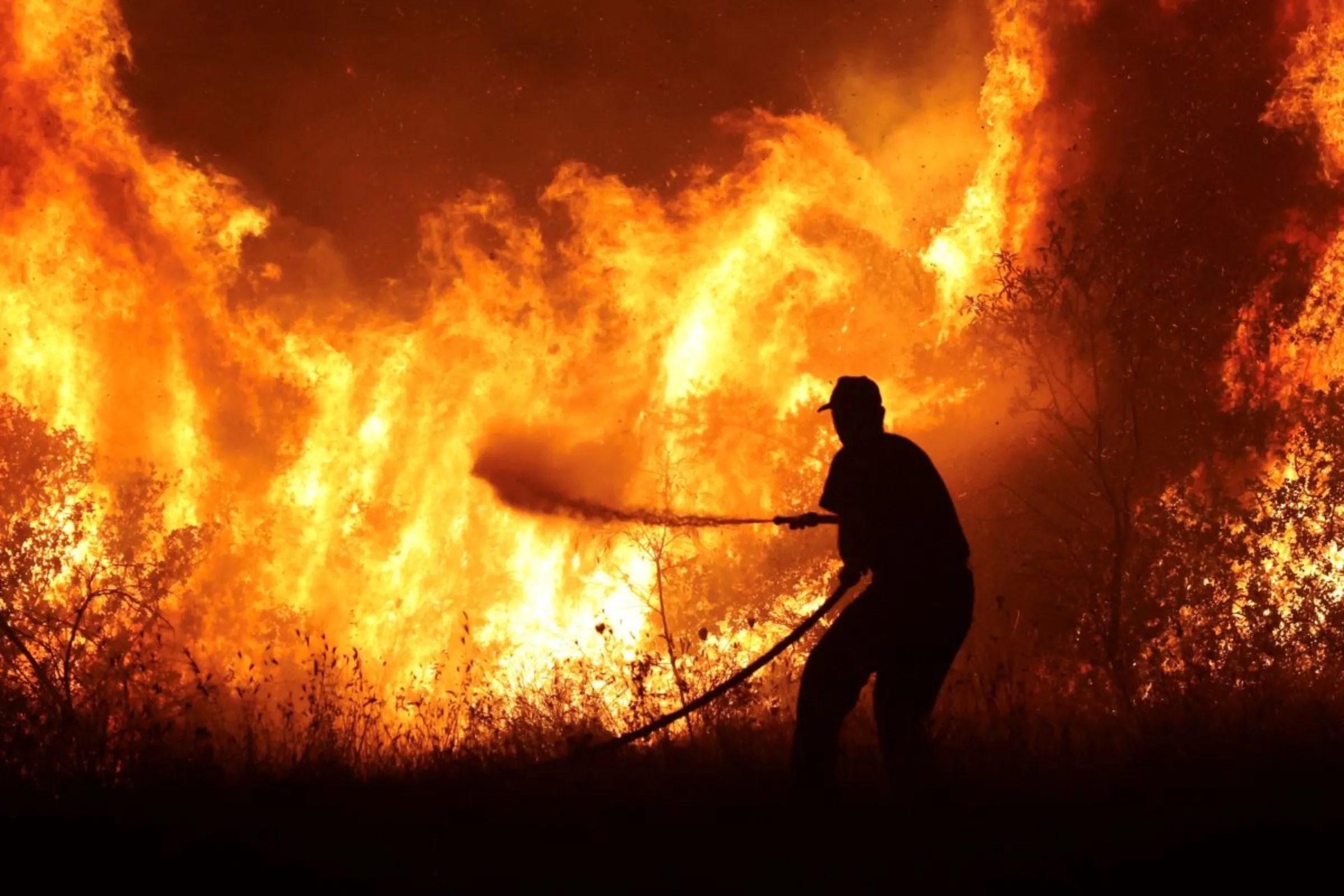 ---
Tags
Extreme weather

Climate inequality

Loss and damage

Workers' rights

Corporate responsibility
---