Electric car sales are soaring but what speed bumps lie ahead?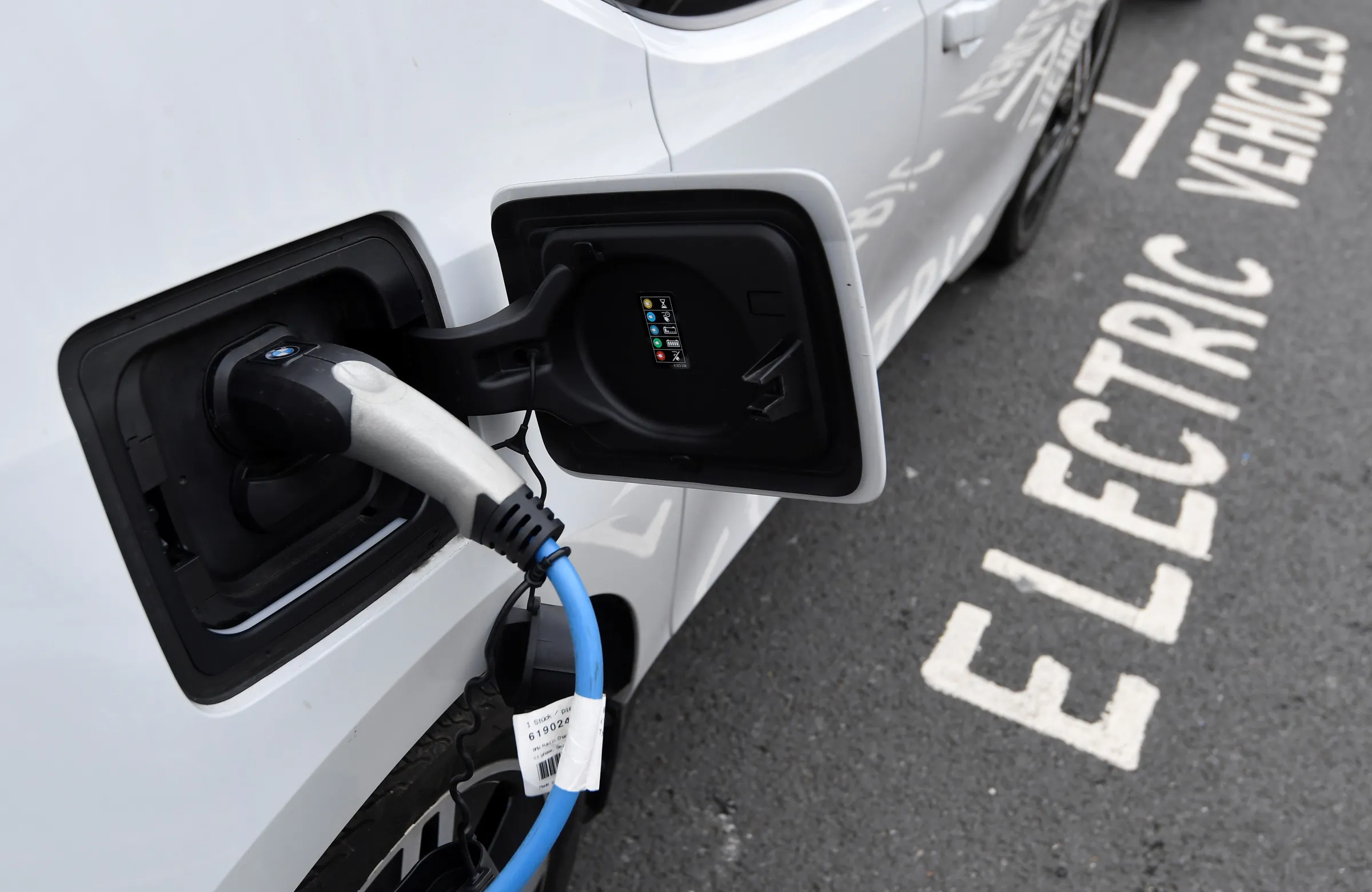 An electric car is charged at a roadside EV charge point, London, October 19, 2021. REUTERS/Toby Melville
What's the context?
Growth of electric vehicles (EV) has exploded but skilled workers, components and charging infrastructure are in short supply
Road transport accounts for 15% of all carbon emissions
Electric vehicles (EVs) are seen as key to net-zero goals
Experts say sector faces hurdles from workforce to vehicle parts
With electric car sales soaring and government finance, political will and infrastructure increasing in nations from the United States and China to India, it might seem that the industry's breakneck growth is in little danger of slowing down.
There are at least 16.5 million electric cars on the road worldwide - a number that has tripled since 2018 - and more non-fossil fuel vehicles are being sold each week than in the whole of 2012, according to the International Energy Agency (IEA).
Electrification of cars will play a key role this decade in reducing oil usage and carbon emissions, given there are still 1.2 billion cars on the roads consuming fuel, the IEA said.
In an upcoming study - which will be discussed at the U.N. COP27 climate summit in Egypt in November - the World Bank found that in half of the developing countries it studied, there was a strong economic case for electric vehicles (EV).
Governments are providing tax incentives to EV buyers, pushing manufacturing and setting ambitious uptake targets.
However, strong sales and broad support notwithstanding, experts warn that EV adoption - which is considered vital to meet global climate goals as road transport accounts for about 15% of all greenhouse gas emissions - faces several speed bumps.
"EVs certainly have the potential to be part of the solution, but implementing them in a vacuum is not a silver bullet," said Cecilia Briceno-Garmendia, lead economist with the Transport Global Practice at the World Bank.
Why have batteries become key to a safe ride?
In September, a fire that started at an electric scooter showroom in Secunderabad, in India, killed at least eight people and injured 11. It was the deadliest in a spate of such incidents this year that have shaken consumer confidence.
Faulty battery cells and battery modules have been cited as the main causes of such fires. Lithium-ion batteries, used in EVs, can combust if they have manufacturing defects, are damaged, or if the operating software is not designed correctly.
Starting in December, India will mandate checks of battery design and their testing before manufacturers can sell them.
But safety concerns around EVs are very much global.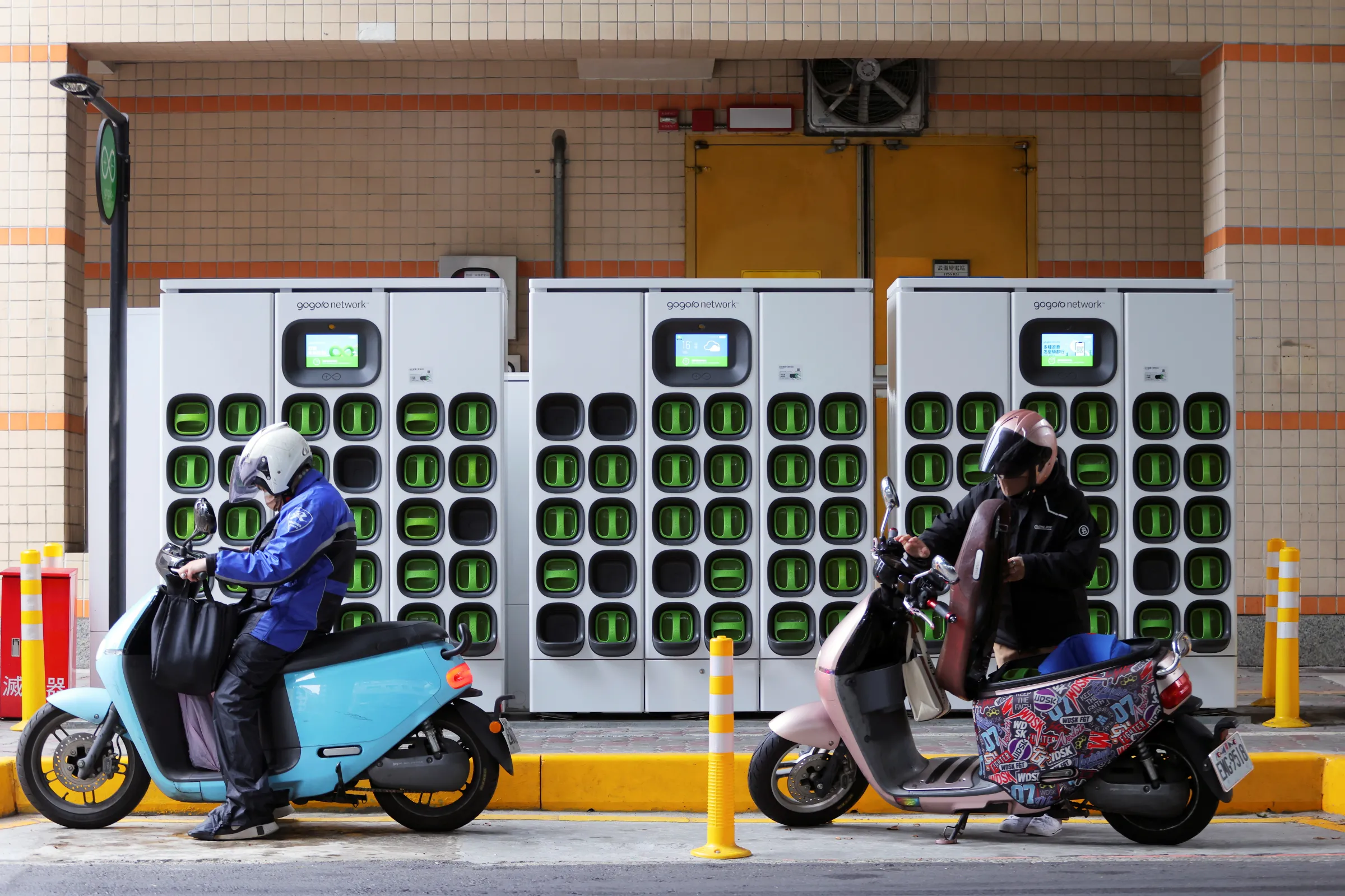 Earlier this year, eight EV manufacturers adopted a U.S. National Transportation Safety Board (NTSB) recommendation to improve emergency response guides and incorporate vehicle-specific information to tackle lithium-ion EV battery fires.
Major auto companies such as General Motors and Hyundai have had to recall tens of thousands of their electric vehicles in recent years due to the risk of fires from the battery pack - decisions that cost them hundreds of millions of dollars.
Will charging an EV be as easy as putting fuel in a car?
Worldwide, there are 1.8 million public EV charging points, with China being the global leader, according to the IEA.
Most charging takes place at homes and workplaces, and advocates say there is a rising need for public charging points which are easy to use, connected to a robust power grid and fairly distributed to cover poorer or disadvantaged communities.
The lack of this infrastructure has led to slower EV uptake in emerging markets and developing economies, the IEA says.
The United States, which has about 43,000 public charging stations and 120,000 charging ports, would need to increase this infrastructure 20-fold by 2030 to meet a goal of ensuring half of all vehicles sold are zero-emission, McKinsey and Company found.
European Union auditors said last year that the deployment of EV charging infrastructure was not enough to meet the bloc's target of at least 30 million zero-emission vehicles by 2030.
Britain, meanwhile, has 25,000 charging points at present and would need 10 times that number before 2030 in order to meet its net-zero targets, the competition regulator said last year.
Why is there a supply crunch?
Car makers are boosting their EV manufacturing capacity amid soaring demand but are struggling to streamline supplies of batteries and semiconductors, and to recruit skilled manpower.
EV manufacturing, unlike fossil-fuel cars and scooters, relies heavily on electronics. It requires about 2,000 chips per vehicle, said a June analysis by financial data analytics company Credit Benchmark.
But the supply chain of these components is lagging to meet surging demand, global manufacturing firm Jabil says.
Adding to the shortages is a scarcity of trained workers.
South Korean battery giants powering many of the world's EVs said last year they faced a shortage of research and engineering specialists, while in India, the EV industry has called for dedicated training institutions to expand the workforce.
Analysts say there are a lack of trained EV workers globally despite the sector's growth and expected job losses in the traditional auto sector due to the shift to electric.
Supply chain and logistical challenges saw Lucid Group, a California-based luxury manufacturer, recently halve its EV production forecast to about 7,000 units for this year.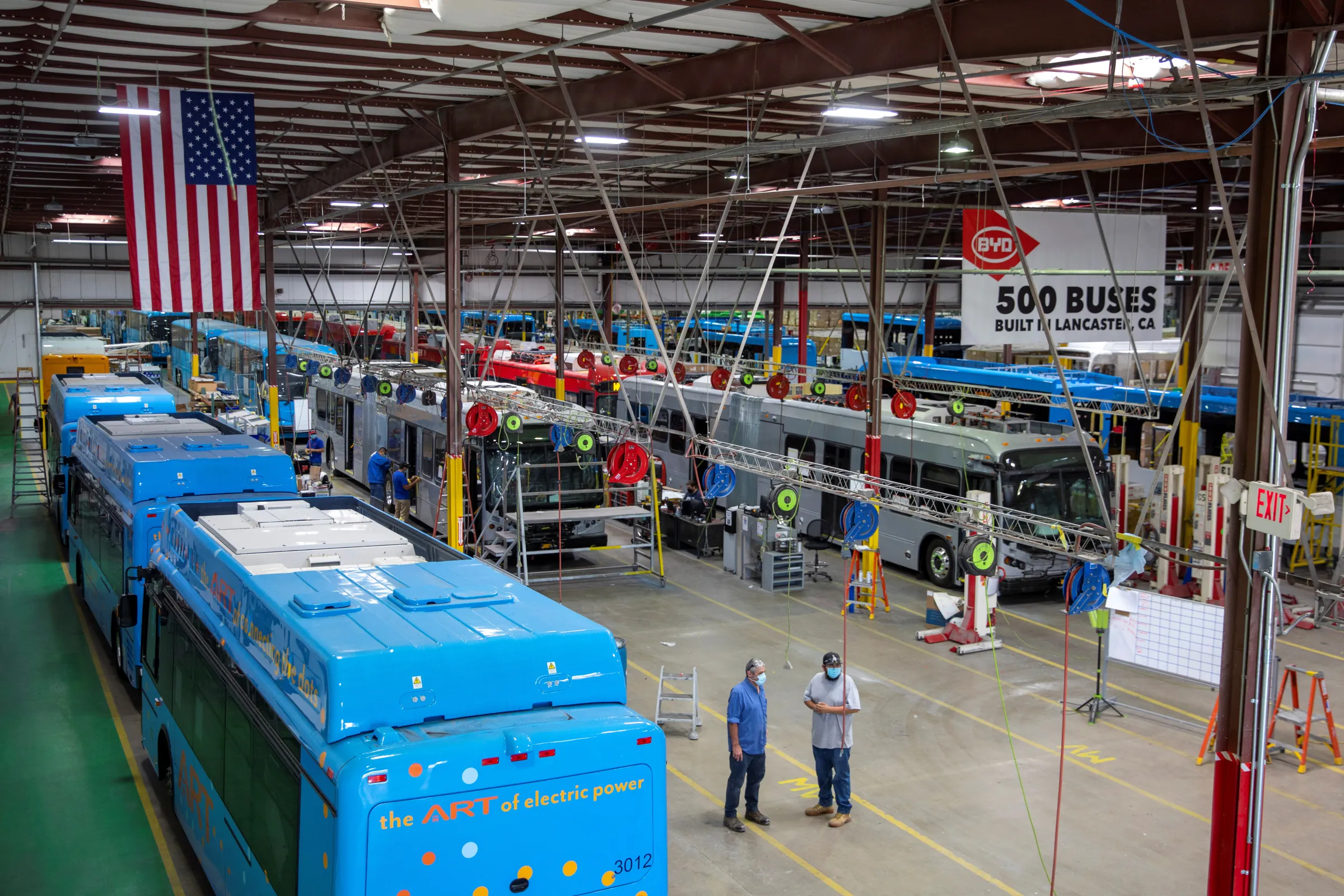 Why aren't there enough electric buses for public transport?
Countries around the world are making their public transport greener and cleaner by switching to electric buses - with major Indian cities such as Mumbai and Delhi starting the process this year, and Colombia and Ecuador planning to follow suit by 2035.
To cut emissions, the decarbonisation of public transport and promoting its usage are far more important than simply swapping conventional cars for EVs, the World Bank says.
In August, the United States announced $1.66 billion in grants to cities and states to buy 1,800 electric buses.
The following month, at an EV conference in India, speakers raised the funding roadblock faced by cities in their attempt to switch to electric buses from diesel vehicles.
They said financial institutions and banks are jittery about funding and providing credit to EV projects due to payment defaults and concerns around the sector's future and a lack of technology, infrastructure and qualified workers.
More than 40 nations have pledged to phase out polluting internal combustion engine-driven (ICE) buses by 2050, according to the World Resources Institute.
(Reporting by Anuradha Nagaraj, Roli Srivastava, Annie Banerji. Editing by Kieran Guilbert.)
---
---
Tags
Clean power

Adaptation

Net-zero

Transport

Climate solutions
---