For Filipino wartime rape survivors, a last hope for reparations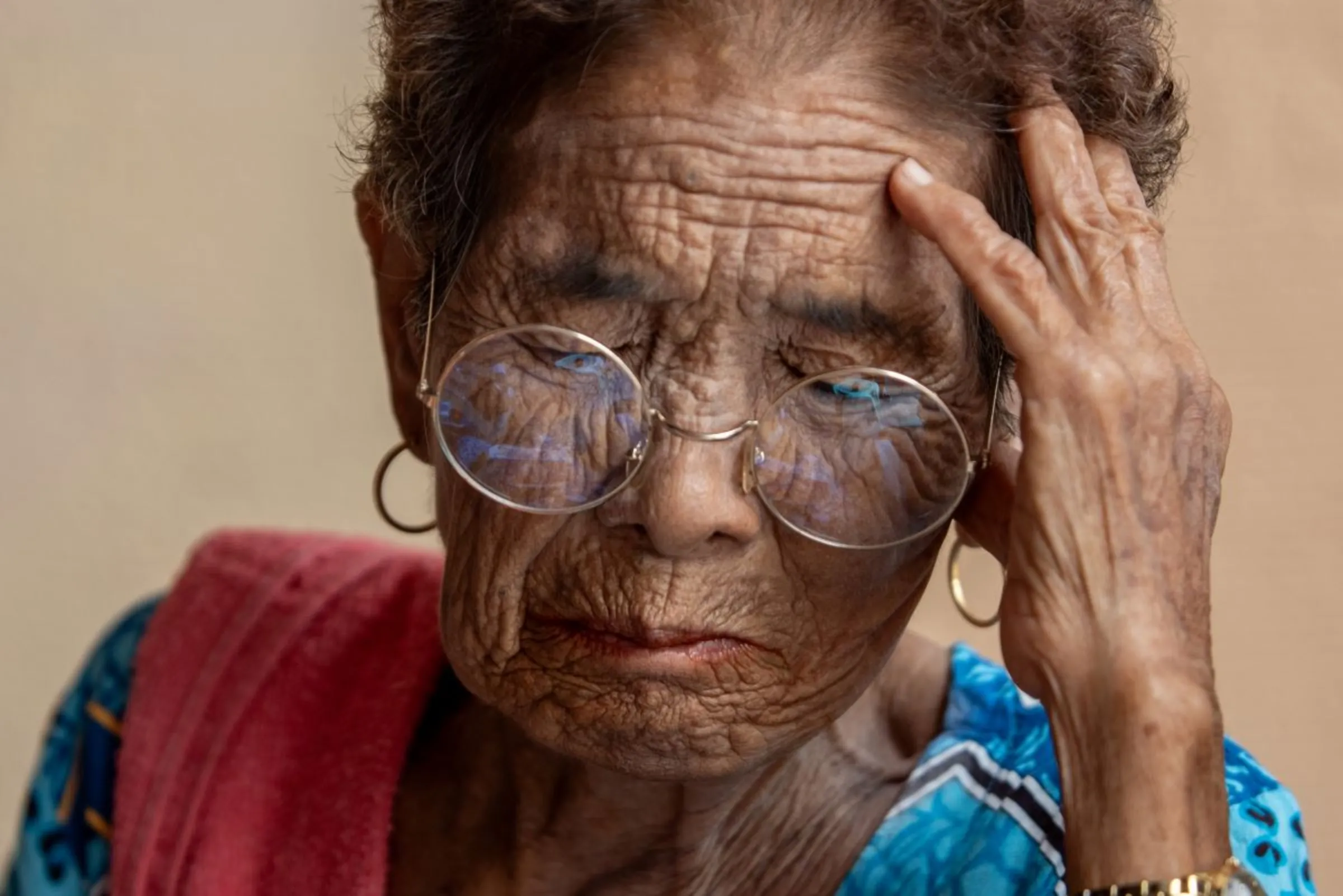 Maria Quilantang, a member of the Malaya Lolas, reacts as she sings in Pampanga province, Philippines, August 24, 2023. Thomson Reuters Foundation/Lisa Marie David
What's the context?
A UN decision urging compensation for women raped by Japanese troops during World War Two has raised their hopes of seeing justice
Women raped by Imperial Japanese soldiers in 1944
UN body calls for reparations from Philippines government
Remaining survivors pin hopes for fund on President Marcos
CANDABA, Philippines - Nearly 80 years since they were abducted and raped by Japanese soldiers, a small group of elderly Filipino women hope their government will finally acknowledge their wartime ordeal by creating a compensation fund.
For the few remaining survivors, all aged in their late 80s or 90s, the reparations demand issued by a U.N. committee earlier this year is realistically their last hope following a series of disappointments in their long quest for justice.
"In our last moments alive, I hope we can still receive the reparations for what we suffered," said survivor Maria Quilantang, 88, in Mapaniqui village, close to the Japanese barracks where the abuses involving about 100 women and girls took place in 1944.
"We want justice ... We are tired of waiting," Quilantang told Context during a meeting of the Malaya Lolas (Free Grandmothers) group, which now numbers only about 20 compared to nearly 100 when it was established 25 years ago.
Announcing its decision in their case in March, the U.N. Committee on the Elimination of All Forms of Discrimination Against Women (CEDAW) gave the government a September deadline to present an action plan. As a signatory of the CEDAW convention, the Philippines is bound by its decisions.
Many of the women have carried the battle to their grave, including 97-year-old Hilaria Bustamante who died a week after the CEDAW decision. She was among several plaintiffs who unsuccessfully sued the Japanese government in 1993 for sexual slavery by the military.
Virginia Suarez, a lawyer supporting the women, said the CEDAW decision could serve as a reparations model for thousands of other former sex slaves across Asia who continue to demand compensation, formal apologies and other measures from Japan.
"It is a huge victory for the grandmothers. But that alone is not justice. The decision will become a paper victory if there is no implementation or execution," Suarez said.
The office of Philippine President Ferdinand Marcos Jr said the government had submitted its written response to the CEDAW Committee earlier this month, without detailing what steps it planned to take.
"While the Government does not agree with the views of the Committee in its interpretation of the CEDAW pertaining to the communication, it recognizes the suffering of female victims of atrocious violations that occurred during the Second World War," the government said in a statement sent to Context.
Soon after the CEDAW decision, the Department of Justice (DOJ) said it would ask Congress to pass a law to provide reparations for the Malaya Lolas and other Filipino victims of wartime sexual abuse, but so far legislation has not progressed.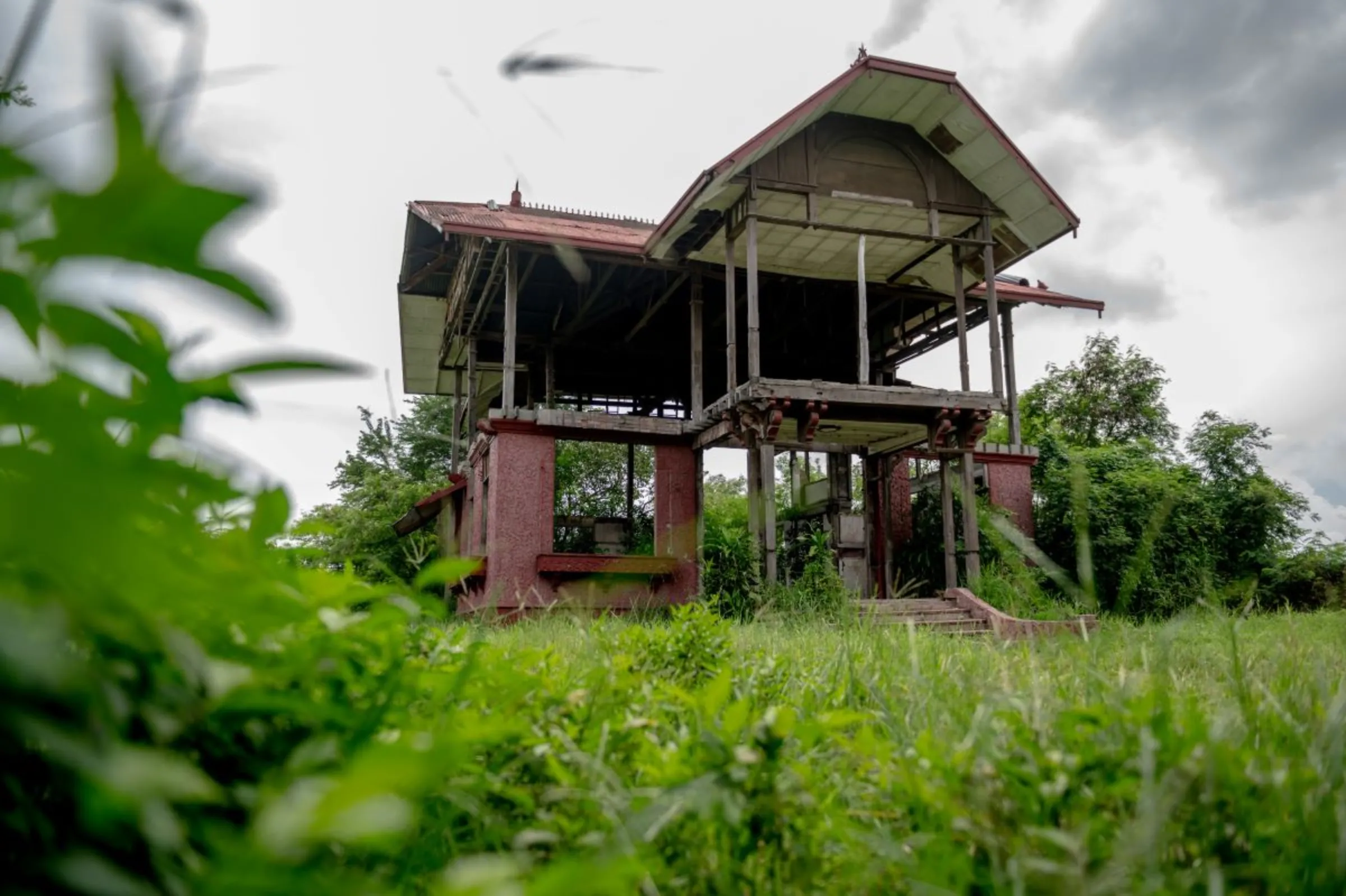 'Unthinkable'
Called Bahay na Pula, the red wooden mansion where the women were imprisoned and raped still stands in the middle of a grass field in the town of San Ildefonso, which lies in the central province of Bulacan.
It is close to where the elderly women held their meeting in Mapaniqui, a stronghold of guerrilla fighters during World War Two raided by Japanese Imperial troops in November 1944.
Quilantang said her father was among the men who were tied to poles and killed by the soldiers, while she - aged only 8 at the time - and other young girls were taken to Bahay na Pula and subjected to days of sexual abuse.
Eight decades later, Quilantang said the life-long suffering they had endured as a result was "immeasurable and unthinkable".
Some of the other women, like 88-year-old Pilar Galang, said it was still too painful to talk about what had happened at Bahay na Pula. Instead, during meetings, the women recall their grief by singing together.
"Horrendous and abominable, they destroyed the women's dignity," they sang in slow verses at the recent meeting, their voices quivering with emotion.
Most of the remaining survivors walk with canes and have health problems such as arthritis and diabetes.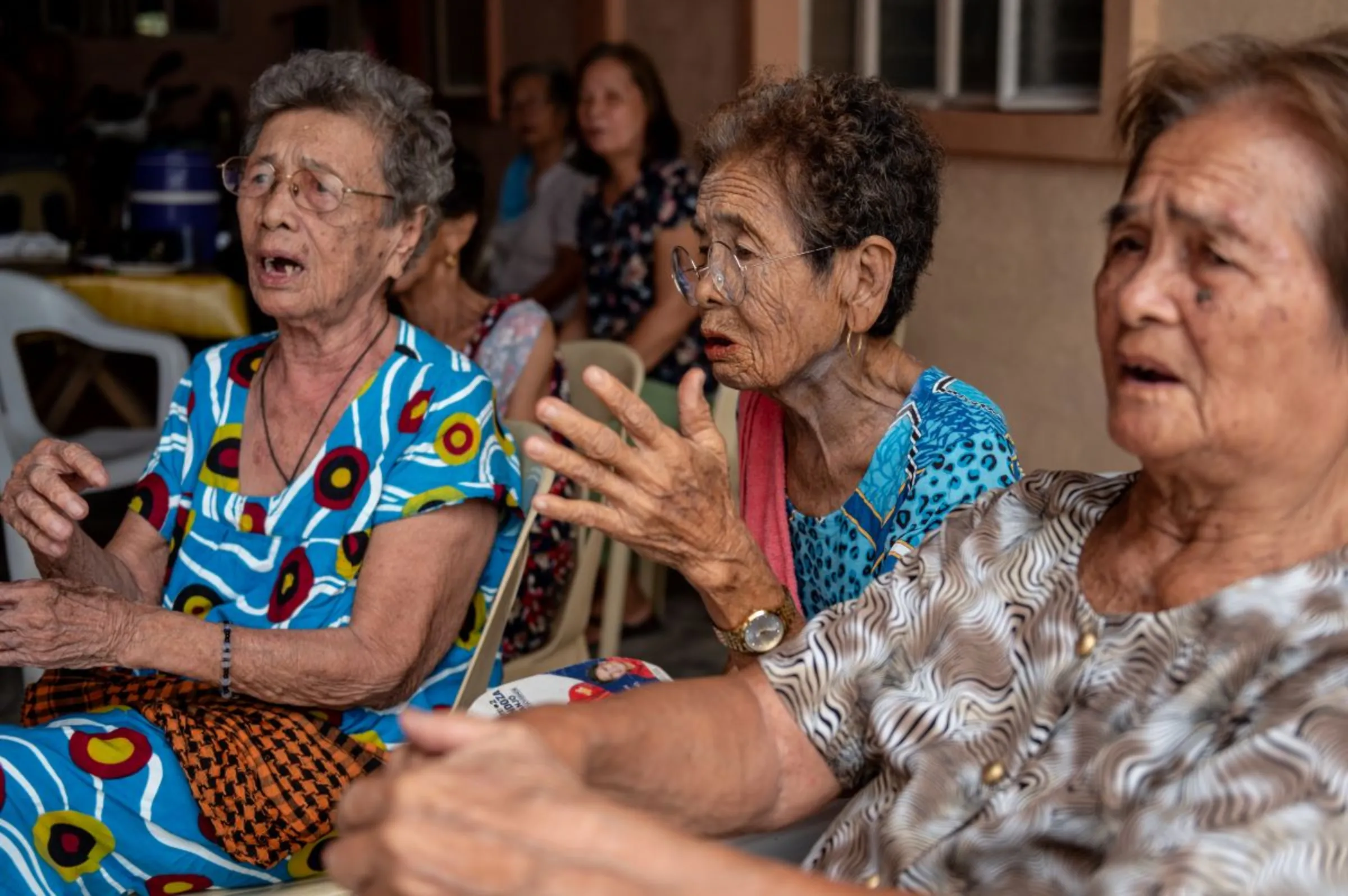 'Comfort women'
Between 1932 and 1945, the Japanese Imperial Army kept a system of sexual slavery of about 200,000 "comfort women" - a euphemism for women who were sexually enslaved during World War Two - in countries including South Korea, Philippines, Vietnam, and China, according to Amnesty International.
In South Korea, where tens of thousands of women were held in Japanese wartime brothels, a government deal with Japan in 2015 required Tokyo to pay 1 billion yen ($9.3 million) to Korean comfort women through a foundation.
Some Filipino women have received "atonement money" from the Asian Women Fund, a 700-million-yen ($4.73 million) fund donated by Japanese civilians to comfort women in 1995, but Suarez said the Malaya Lolas had been excluded because "they were not raped or trafficked for extended periods".
A decade later, the women asked the Philippine Supreme Court to force their own government to take on their case and demand reparations and direct compensation from Japan.
That petition was also dismissed, but the women filed a statement to CEDAW in 2019 with support from the Center for International Law and the European Centre for Constitutional and Human Rights.
They argued that the Philippine government had failed in its obligation to provide reparations, access to justice, and remedies for women abused in sexual slavery - an argument backed by the CEDAW committee.
Compensation fund
Suarez declined to put an amount on how much money the state should allocate for the women, but called for it to set up a benefit fund similar to one established for Filipino war veterans.
It could be used to cover health costs, disability expenses and provide death pensions for their descendants, she said.
The Philippines Commission on Human Rights (CHR), an independent human rights body, said reparations were "long overdue".
"(They) must be adequate, effective and prompt to truly promote justice, peace and genuine healing," it said in emailed comments, calling for compensation for economic and moral damages and rehabilitation measures including medical, psychological, social, and legal services.
The women hope Marcos will make good on his promise to provide a "comprehensive response" to the CEDAW decision.
Suarez said time was of the essence, suggesting that Marcos could issue an executive decree to speed up legislation to set up a compensation fund.
Ensuring the women are recognised and receive reparations is also about protecting future generations from similar violence, in the Philippines and beyond, she said.
"There are wars happening in different parts of the world and it is possible to have the next generation of comfort women or Malaya Lolas," she said "We don't want that to happen."
($1 = 147.8500 yen)
(Reporting by Mariejo Ramos. Editing by Helen Popper.)
---
---
Tags
Finance

Race and inequality

War and conflict

Poverty
---