Could focus on climate ease water woes between India and Pakistan?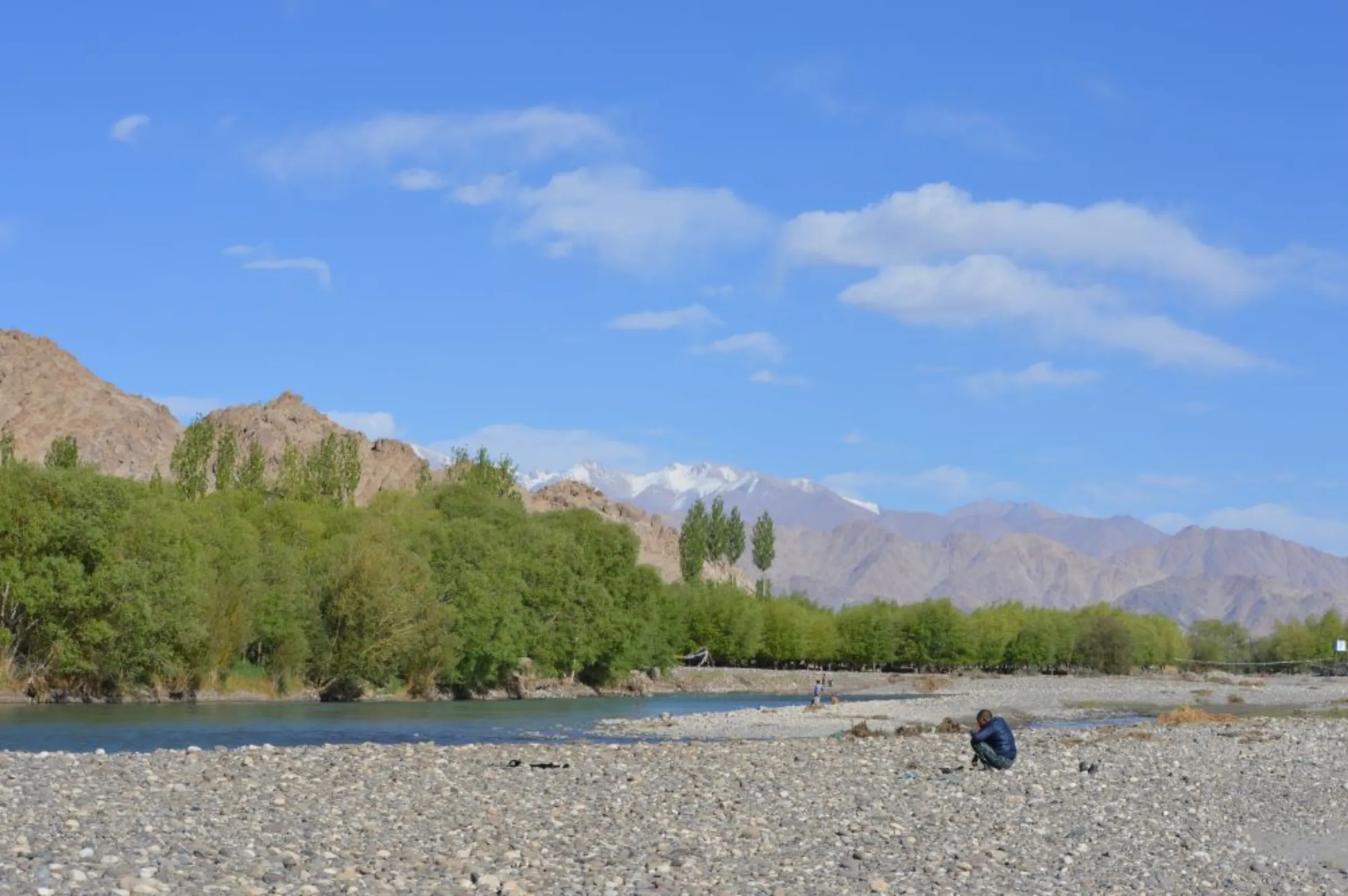 Indus River in Ladakh which flows to Pakistan, June 3, 2018. Athar Parvaiz/Thomson Reuters Foundation
What's the context?
Analysts say the 1960 Indus Water Treaty should be revised to cover climate change as Pakistan and India feud over hydropower dams
Tensions rising over decades-old Indus Water Treaty
South Asian foes at odds over dispute resolution
Experts say highlighting climate change could be key
SRINAGAR, India - As climate change impacts strengthen and water security becomes a growing concern in both India and Pakistan, India has proposed renegotiating a six-decade-old water sharing treaty - a move Pakistan so far opposes.
But renegotiation - or at least tweaking the treaty - may be as important for Pakistan as India, environmental experts say, as a dam-building push in both countries, rising water demand from growing populations and faster swings between drought and floods make water rights and access an ever-bigger worry.
The 1960 Indus Waters Treaty - mediated by the World Bank - splits the Indus River and its tributaries between the South Asian neighbours and regulates the sharing of water.
The treaty has withstood standoffs, skirmishes and even wars, but diplomatic relations between the two foes have been reduced since 2019 due to tensions over disputed Kashmir, and a feud over water sharing and supplies is now intensifying.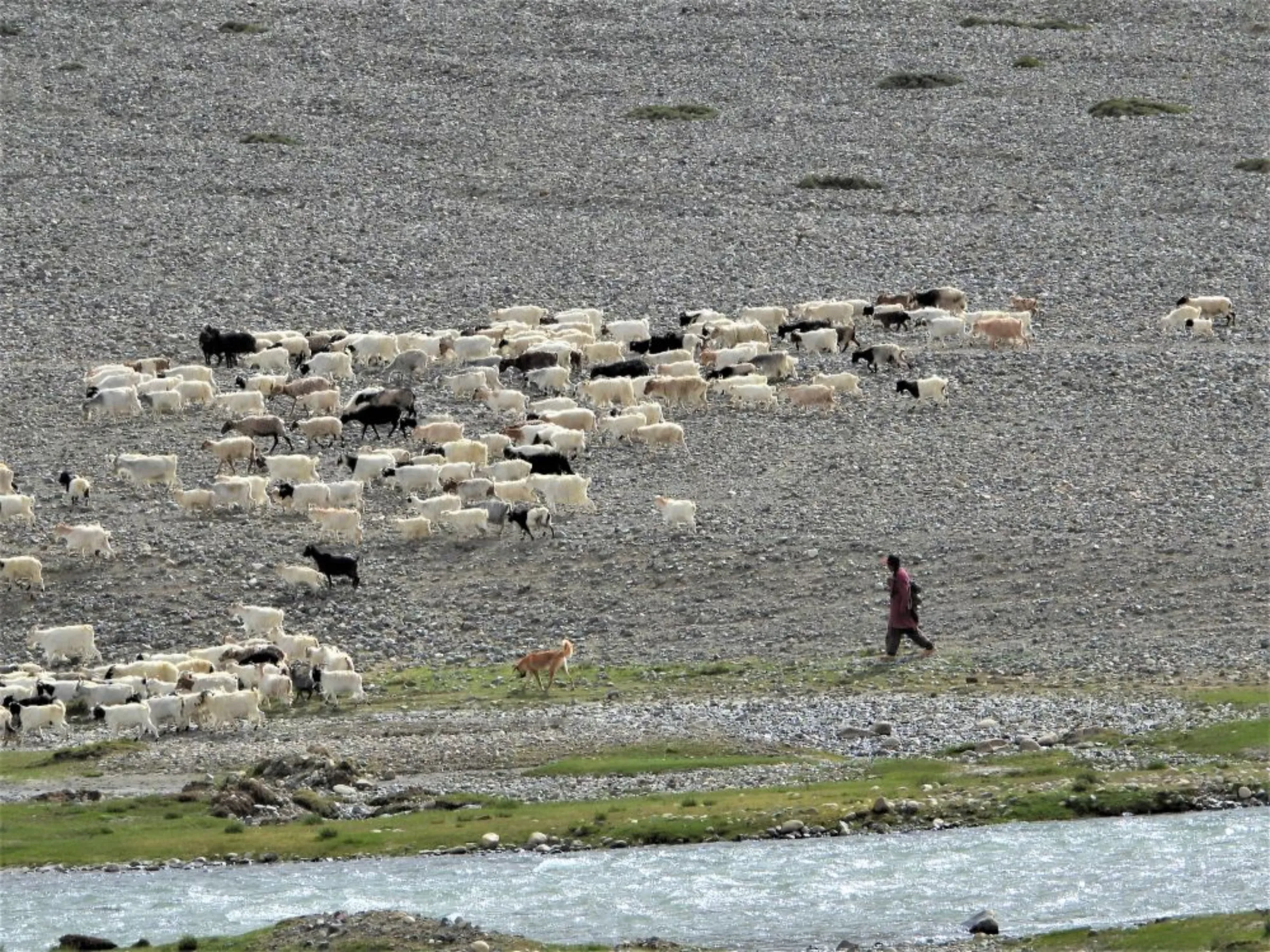 While each country has dozens of hydropower projects in the Indus Basin currently operational or under construction, the ongoing water dispute centers around Pakistan's opposition to India's 330 megawatt (MW) Kishanganga project on the Jhelum river and the 850 MW Ratle project on the Chenab river.
Pakistan is seeking resolution at the Court of Arbitration in The Hague over its concerns with the two projects, while India has asked its neighbour to enter into bilateral negotiations to modify the Indus Waters Treaty, to stop third parties intervening in disputes.
Under the current terms of the treaty, the two countries can resolve disputes either through a neutral expert appointed by the World Bank, or at the Court of Arbitration.
Pakistan has taken the latter route because it is concerned that some of India's planned and commissioned hydropower dams will reduce flows that feed at least 80% of its irrigated agriculture.
India, however, says that the way it is designing and constructing the hydroelectric plants is permitted under the terms of the treaty.
Analysts on both sides of the border say Pakistan is unlikely to reopen the agreement with India bilaterally because, as the smaller nation, it believes the involvement of international institutions strengths its position.
Yet some academics think the agreement should be reviewed to factor in climate change impacts for the first time.
For example, Daanish Mustafa, a professor of critical geography at King's College London, said that doing so could ultimately benefit Pakistan, as India would be expected to take warming impacts into consideration when designing hydropower projects and making decisions about water.
A 2019 study in the journal Nature by Pakistani and Italian researchers noted that climate change was "quickly eroding trust" between the two nations and that the treaty "lacks guidelines ... (on) issues related to climate change and basin sustainability."
However, Ali Tauqeer Sheikh, an environmental and development analyst based in Islamabad, said increasingly worrying climate change pressures are currently "the best instrument available for ensuring water cooperation and regional stability".
Rather than "playing as victims of climate change", the two nations should work together to create policies that work for both, he said, adding that the treaty should be updated to cover climate-related concerns from melting glaciers to more intense rainfall.
While communities in the Indus Basin are already dealing with the rising heat, longer droughts and erratic rainfall that are increasingly common across South Asia, the likelihood of reduced river flows related to climate change will have "significant impacts on various sectors of the economy", said glacier expert Shakil Romshoo.
"Further depletion of the stream flow will jeopardise the food, energy and water security in the entire Indus basin," said Romshoo, a professor at the earth sciences department at Kashmir University.
Neither Pakistan nor India's respective foreign affairs and climate change ministries responded to requests for comment on the treaty or ongoing water disputes between the two countries.
Election, floods, militants
Last month, proceedings Pakistan had sought to resolve the disagreements over water started at the Court of Arbitration.
Pakistan is concerned about two Indian hydropower projects that it says will affect water flows on the Jhelum river and one of its tributaries, and water storage on the Chenab river.
India has boycotted the case, having previously suggested appointing a neutral expert while blaming Pakistan for dragging out the complaints process.
Just two days before the proceedings in The Hague began, New Delhi sent a notice to Islamabad asking it to agree to modify the Indus Waters Treaty within 90 days to guarantee that disputes would be handled between the two nations without any outside interference.
Neither nation can pull out of the treaty unilaterally as there is no exit clause, according to Sheikh, who said the countries "must agree over practical solutions".
With Pakistan due to hold a general election this year, still recovering from devastating floods, and battling a financial crisis and an insurgency by Tehreek-e-Taliban Pakistan militants, "there is limited bandwidth to get involved in water treaty talks", said Delhi-based Omair Ahmad, an international relations analyst who has studied the treaty.
Ahmad Rafay Alam, a Pakistani environmental lawyer and activist, said reopening the treaty is unlikely given Pakistan's multiplying concerns and the two nations' mutual suspicions.
"But I understand (Pakistan's) Ministry of Foreign Affairs is preparing a reply," he said, adding that it was unlikely to be public as the government did not publish such documents.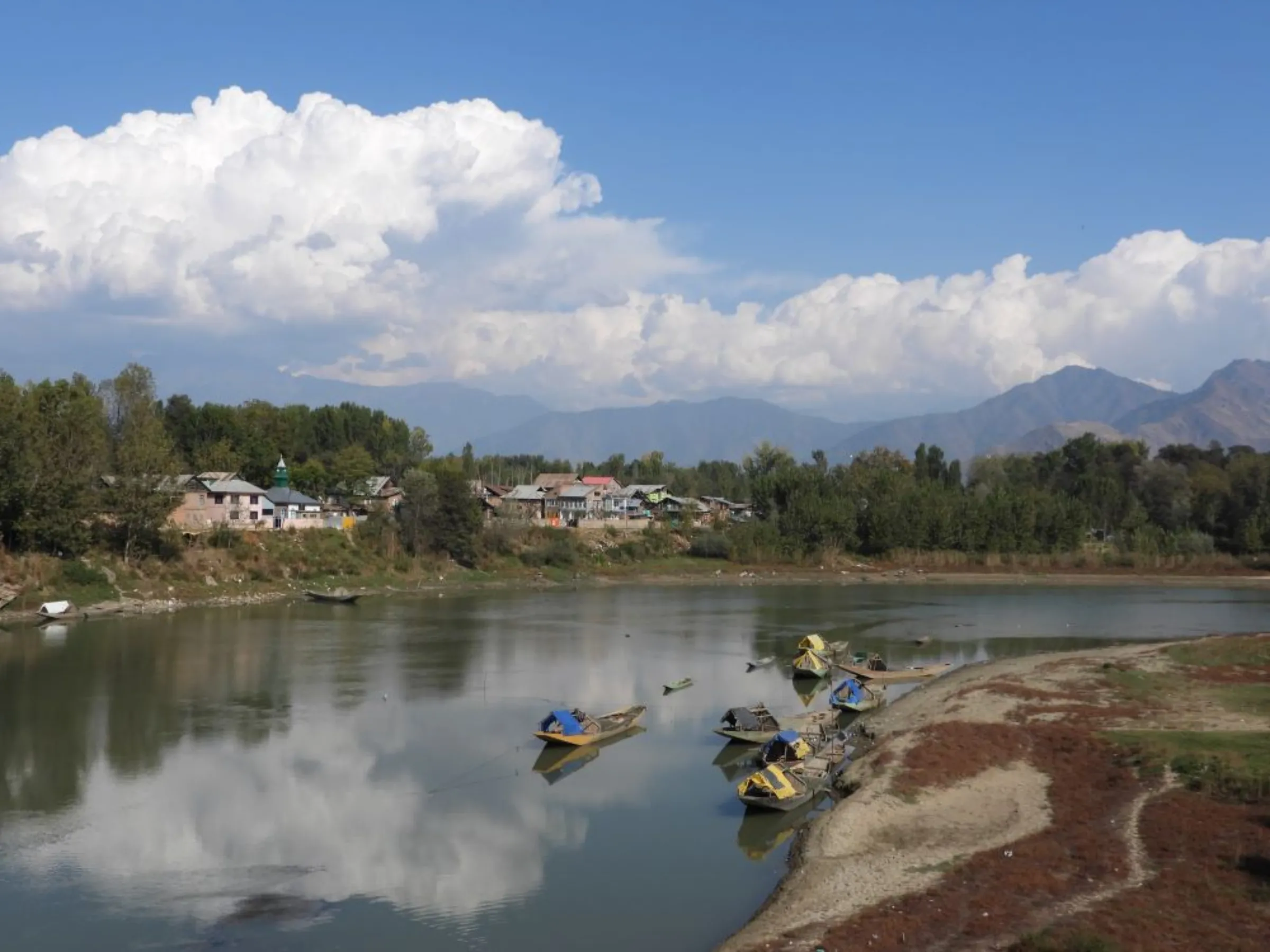 Climate impacts lacking
Pakistan's Institute of Policy Studies said in 2017 that the Indus Waters Treaty now needs to be considered in light of other international agreements such as the 2015 Paris Agreement to limit global warming, which Pakistan and India have both signed.
"There is very little in the treaty for the best possible use of the water resources of the river system, especially when we are in an era of climate change," said Ashok Swain, a professor at Sweden's Uppsala University and U.N. cultural agency UNESCO's chair of international water cooperation.
Besides above-ground water flows, the Indus Basin's underground water storage is the world's second most "overstressed", with almost no new water flowing into storage to offset extraction, a 2015 study in the journal Water Resources Research found.
The Kathmandu-based International Centre for Integrated Mountain Development warned in 2019 that even if global warming can be limited to 1.5 degrees Celsius, glaciers that feed the Indus Basin are projected to lose a third of their total volume by the end of the century.
It is not just academics and analysts who have raised concerns about the water treaty's challenges in dealing with climate change impacts.
In 2021, an Indian parliamentary standing committee on water resources urged the government to initiate a process for renegotiating the treaty with Pakistan as "present-day pressing issues such as climate change, global warming and environmental impacts ... were not taken into account".
Yet India has yet to cite the climate or environment in any discussions around the treaty and that is unlikely to change, said Himanshu Thakkar, coordinator of the New Delhi-based South Asia Network of Dams, Rivers and People, a research group.
"The way it has panned out ... with all the hostilities and lack of trust from both sides, there is little chance of an agreement on dispute resolution bilaterally," he added.
(Reporting by Athar Parvaiz; Editing by Kieran Guilbert and Laurie Goering)
---
---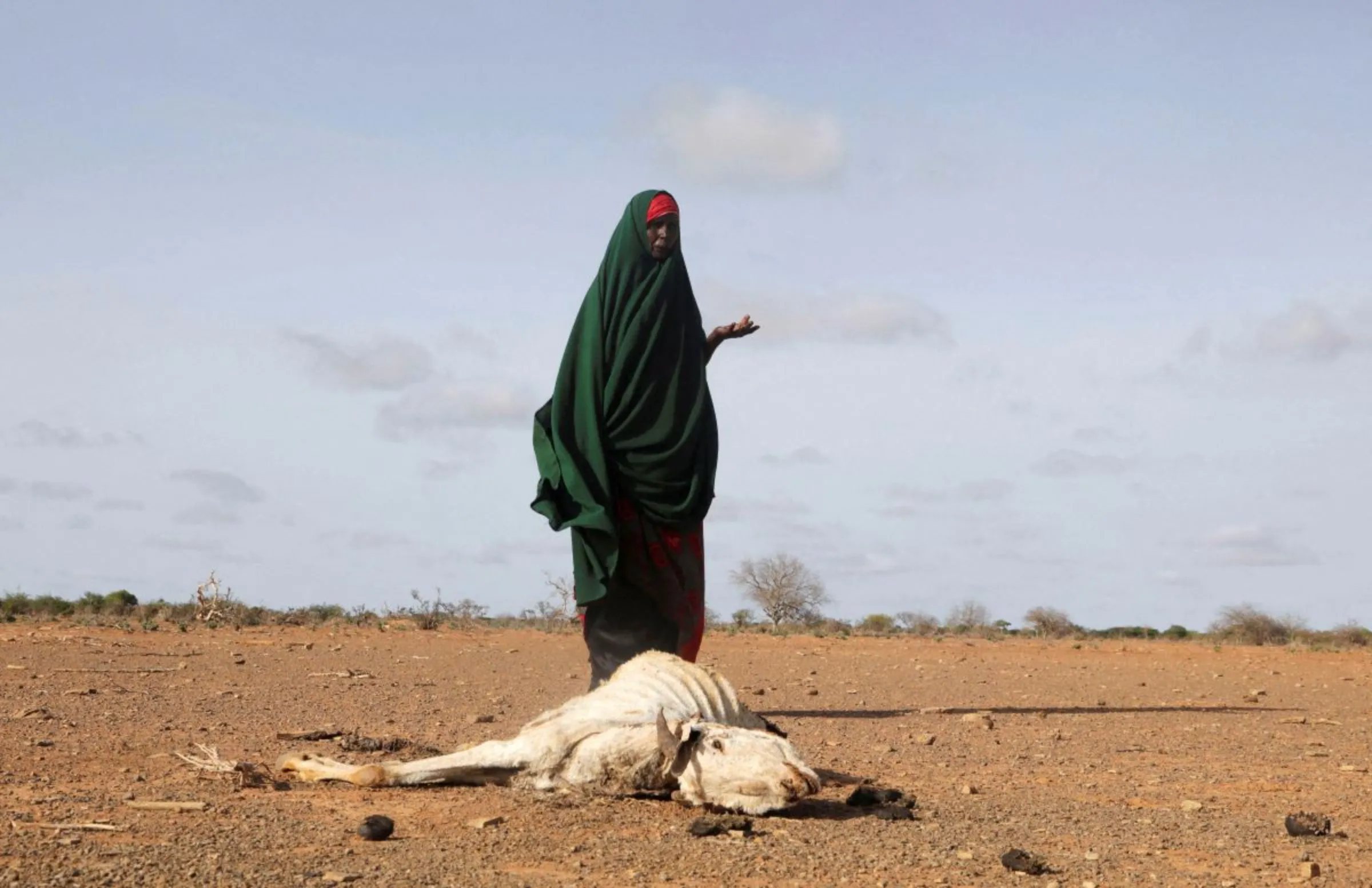 ---
Tags
Geo-engineering

Adaptation

Climate policy

Loss and damage

Biodiversity

Water
---