US cities risk losing out on clean-energy incentives, jobs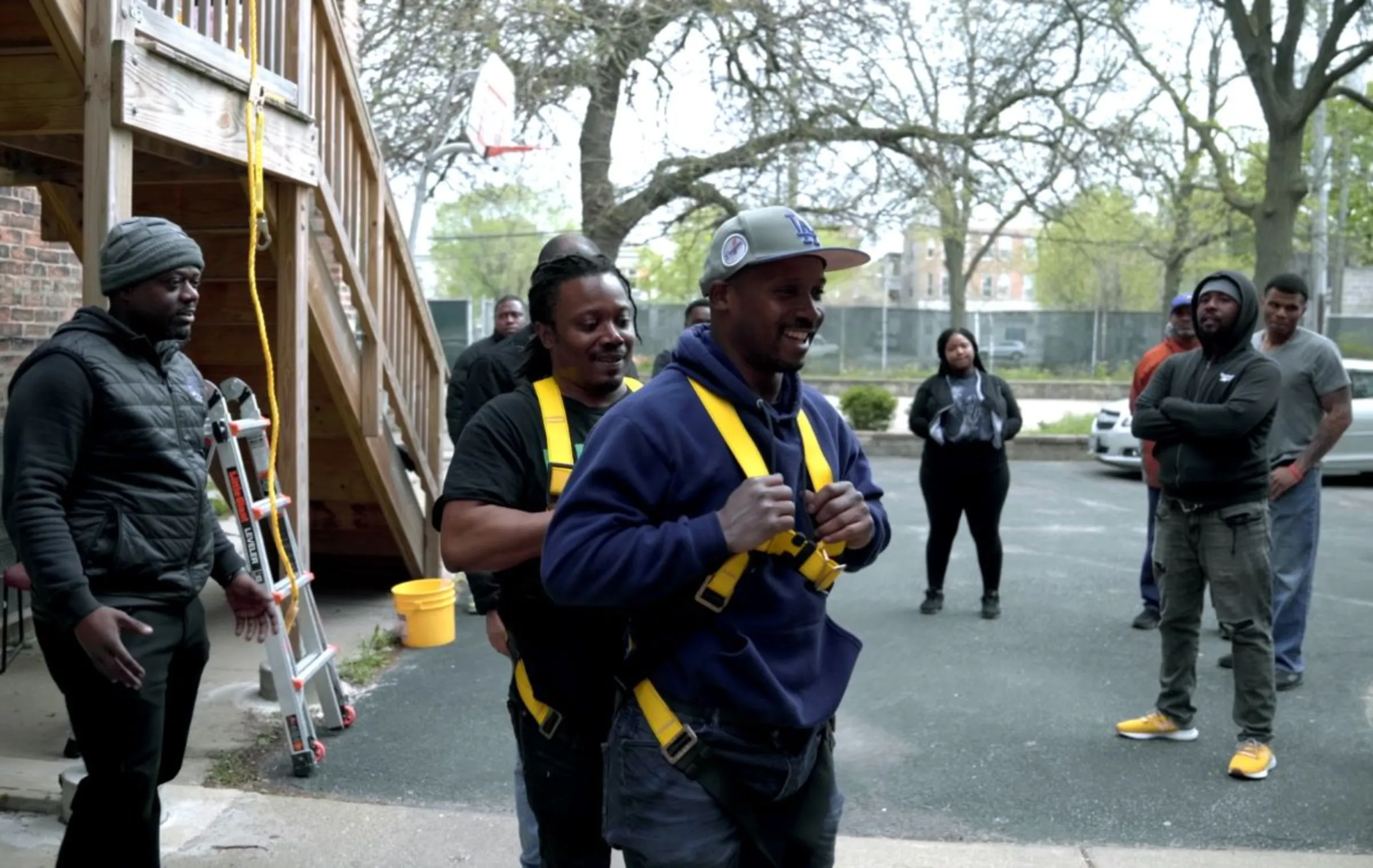 Participants take part in a green-jobs training course in Chicago in May 2023. Summit Ridge Energy/Handout via Thomson Reuters Foundation
What's the context?
A new tax break for 'energy communities' mostly misses cities and coastal areas, but others say rural communities need it most
$370 billion in new green-energy funding in law
Additional 10% tax incentive for hard-hit communities
Definition makes it hard for cities to reach bar
WASHINGTON - In a church on Chicago's West Side near where he grew up, Marques Jones Jr. is hoping to earn more money and help his family by learning how to install and maintain the solar panels he now sees everywhere he goes.
Jones is midway through an inaugural 11-week course for workers interested in joining the green transition and finding jobs in a sector the federal government has started pouring billions of dollars into.
"It's an opportunity to put my life on a different trajectory in terms of finances," Jones, 23, told Context. The family breadwinner hopes to double what he now makes as a warehouse worker.
Jones is part of a class of nearly two dozen students at the new Sustainability Hub, a green-jobs training center in Chicago, which opened in May and aims to skill more than 10,000 people in the coming decade, particularly those from under-served communities, such as minorities, and former prison inmates.
After Jones and his fellow trainees graduate with solar technician certification in July, they will move into on-the-job training, working on solar projects in the Chicago area and filling a labor gap that industry groups say is critical.
New federal funding for green-energy projects from President Joe Biden's landmark 2022 Inflation Reduction Act is worth an estimated $370 billion.
But some worry that a key tax incentive aimed at boosting renewables investment in communities formerly dependent on the fossil fuel industry is bypassing major urban areas such as Chicago – and could affect job opportunities for Jones and his classmates.
Steve Raeder, chief executive of Summit Ridge Energy, a national solar firm that helped fund the Sustainability Hub, said the incentive leaves out many urban communities.
The result, he and others say, could undercut the development of renewables in large cities just as the necessary workforce is being trained and set up.
'Energy communities' incentive
As the new renewables funding is rolled out over the next decade, initial evidence suggests some of the earliest beneficiaries have been minority communities.
Since its adoption in August last year, the Inflation Reduction Act has already created 140,000 clean-energy jobs, more than 60% of them in communities of color, according to a May analysis from Climate Power, an advocacy group.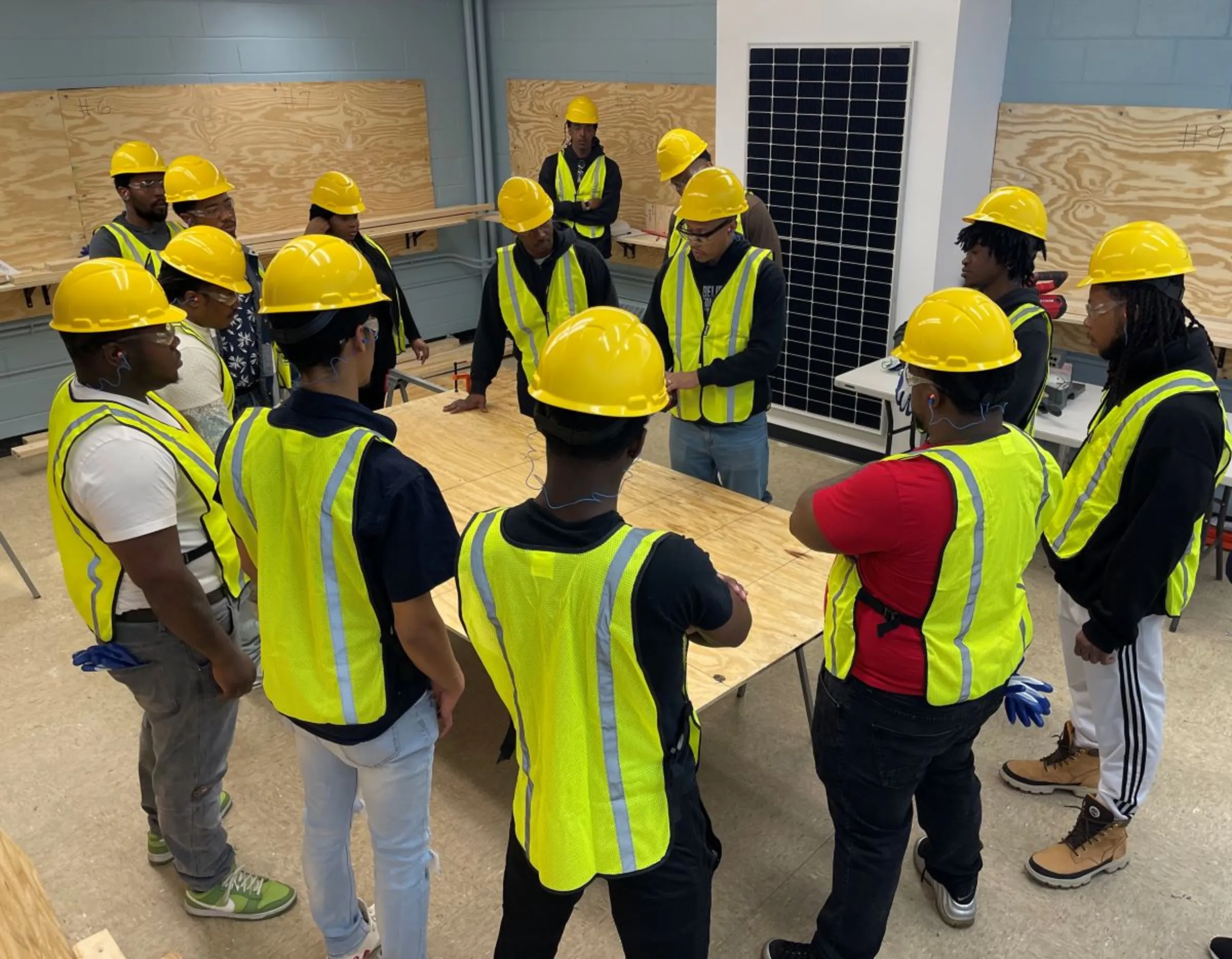 At issue for Raeder and others is a 10% tax incentive for renewables development in so-called "energy communities", aimed at helping areas previously dependent on the fossil fuel industry to benefit from the move to green power.
Yet when a key definition of "energy communities" was released by the U.S. Treasury in April, it seemed to omit "almost every urban epicenter in the U.S. and coastal areas," said Leslie Elder, a vice president at Summit Ridge.
That guidance remains open to public comment and could still be tweaked.
An interagency working group on energy communities referred a request for comment to the Treasury Department, which did not respond to a question on whether changes should be expected, nor the broader concern that some urban communities could miss out on support.
High unemployment bar
Overall, the new federal spending has the potential to be transformational in speeding up the U.S. energy transition, said Maria Castillo, a senior associate at the RMI think-tank.
The renewables incentives, including for energy communities, will make the switch to new power generation more attractive for utilities, she said. "We think they will make this transition a lot more feasible," she added.
The energy communities component marks the first time the government has offered a broad official definition for areas hit hard by the move away from fossil fuels, she said.
Energy communities are defined as areas negatively affected by the closing of a coal mine or plant, as well as polluted brownfield sites, such as old industrial plants.
Also eligible are areas that previously had a certain level of jobs tied to a fossil fuel facility – such as a mine, refinery or natural gas pipeline – and now have high unemployment.
It is this third category, which includes six job types – including oil and gas extraction, oil mining and petroleum refining – that excludes many urban areas.
Such unemployment must make up a certain percentage of overall jobs, Castillo said – a bar that is harder for densely populated areas to reach.
"It doesn't leave much room, especially for larger cities," she said.
Including some additional job categories could open the door wider, she said – workers at gas-fired power plants, for instance, which are often not as remote as coal plants, or even petrol station employees.
Officials in early June released a new map showing communities that meet the coal, brownfield or employment requirements, covering vast parts of the central United States, but leaving large swaths bare, particularly along the coasts.
Still, there are other opportunities for cities to gain access to the energy communities incentive, Castillo said, particularly around brownfield sites. These are especially important for historically marginalized communities that have been disproportionately affected by such sites, she said.
Chicago alone has more than 2,000 such sites that qualify as energy communities, Castillo said, citing federal data.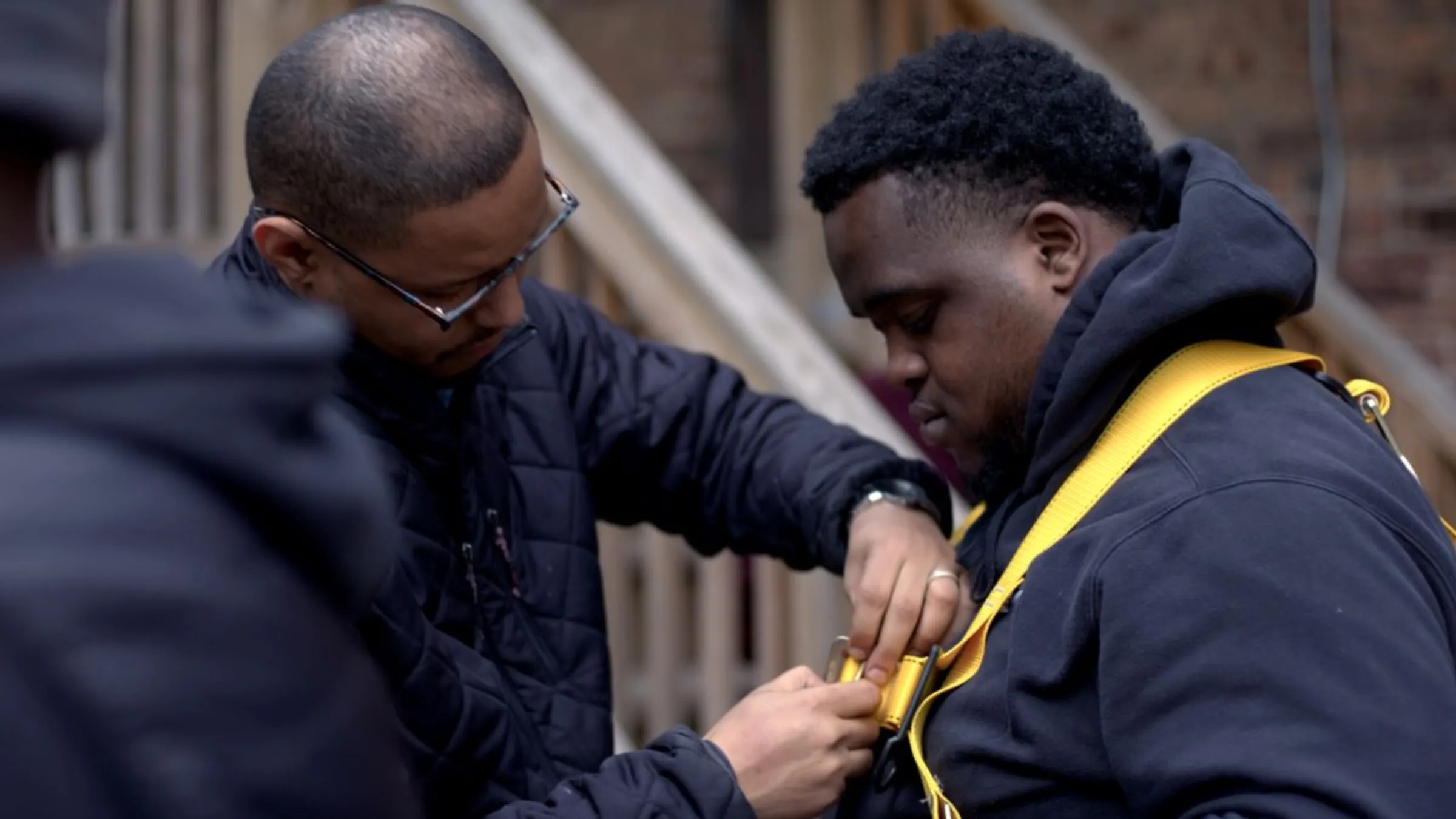 Rural areas hardest-hit
Others say the point of the energy communities incentive is to help those set to lose out from the energy transition, who are often in rural areas rather than cities.
"All communities undergoing an energy transition — wherever they are located — deserve access to investment and federal funding," said Heidi Binko, executive director and co-founder of the Just Transition Fund, a national philanthropic initiative.
"Current federal policies give a much-needed shot in the arm to these long-neglected (rural) communities, and this provides an essential opportunity to advance greater economic parity between rural and urban America," she said.
An April report from the interagency working group set up by the Biden administration two years ago noted that a rural area with a closing coal plant and mine, where local tax revenues depend on the industry, differs from an urban community where the most immediate local impacts may be largely environmental.
Daniel Raimi, director of the Equity in the Energy Transition Initiative at Resources for the Future, a think tank, noted that the energy communities designation already covers about half of the country, including San Francisco.
That may be too broad if the intention is to help achieve a "just transition" - and any tweaking of the rules to bring in more urban areas would only exacerbate that concern, he said.
"By covering such a large geographic area, you're not actually incentivizing people to invest in those hardest-hit places," he added.
(Reporting by Carey L. Biron. Editing by Jon Hemming and Megan Rowling)
---
---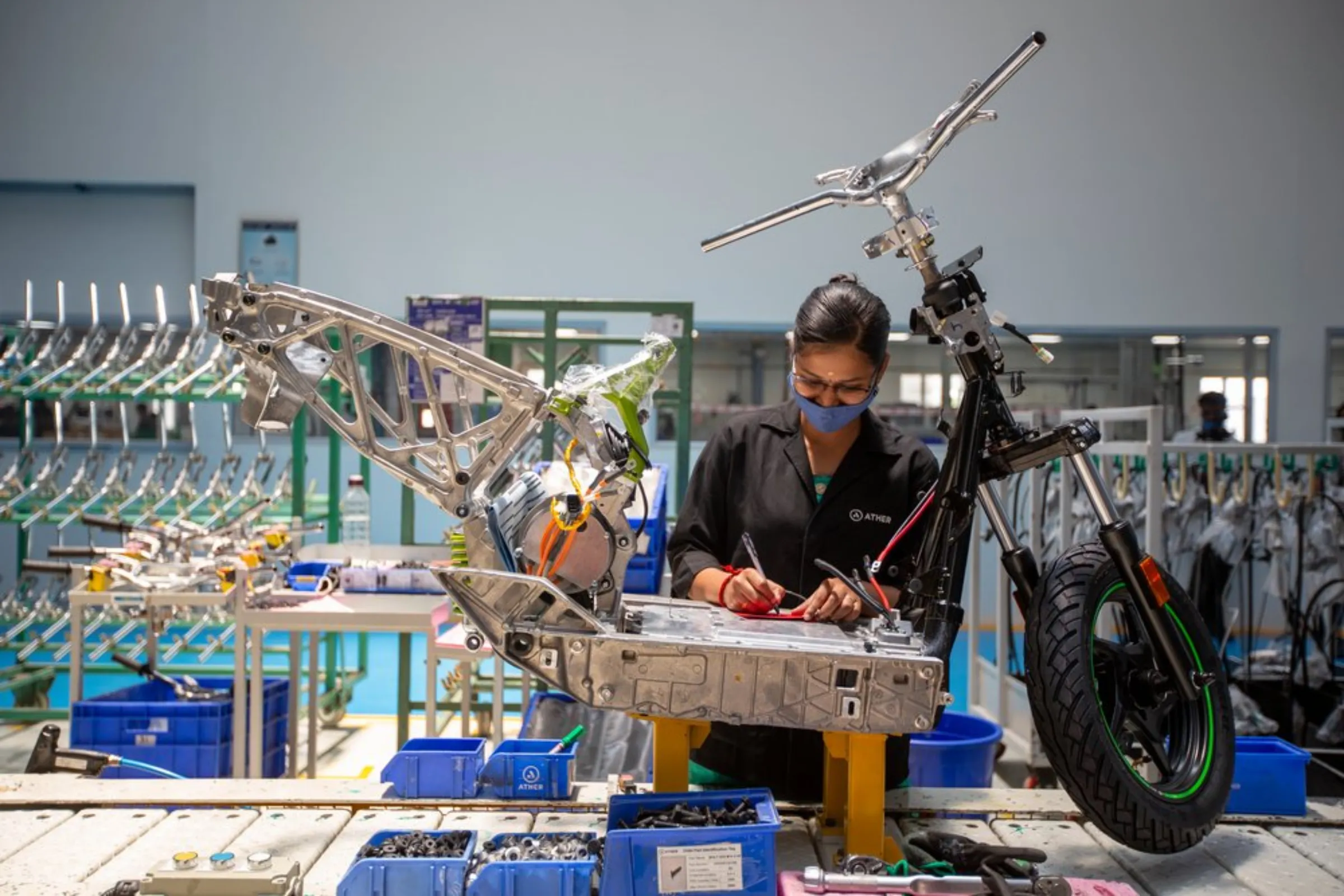 ---
Tags
Clean power

Fossil fuels

Carbon offsetting

Energy access

Green jobs

Climate solutions
---