Indonesia's electric vehicle ambitions hinge on green mining drive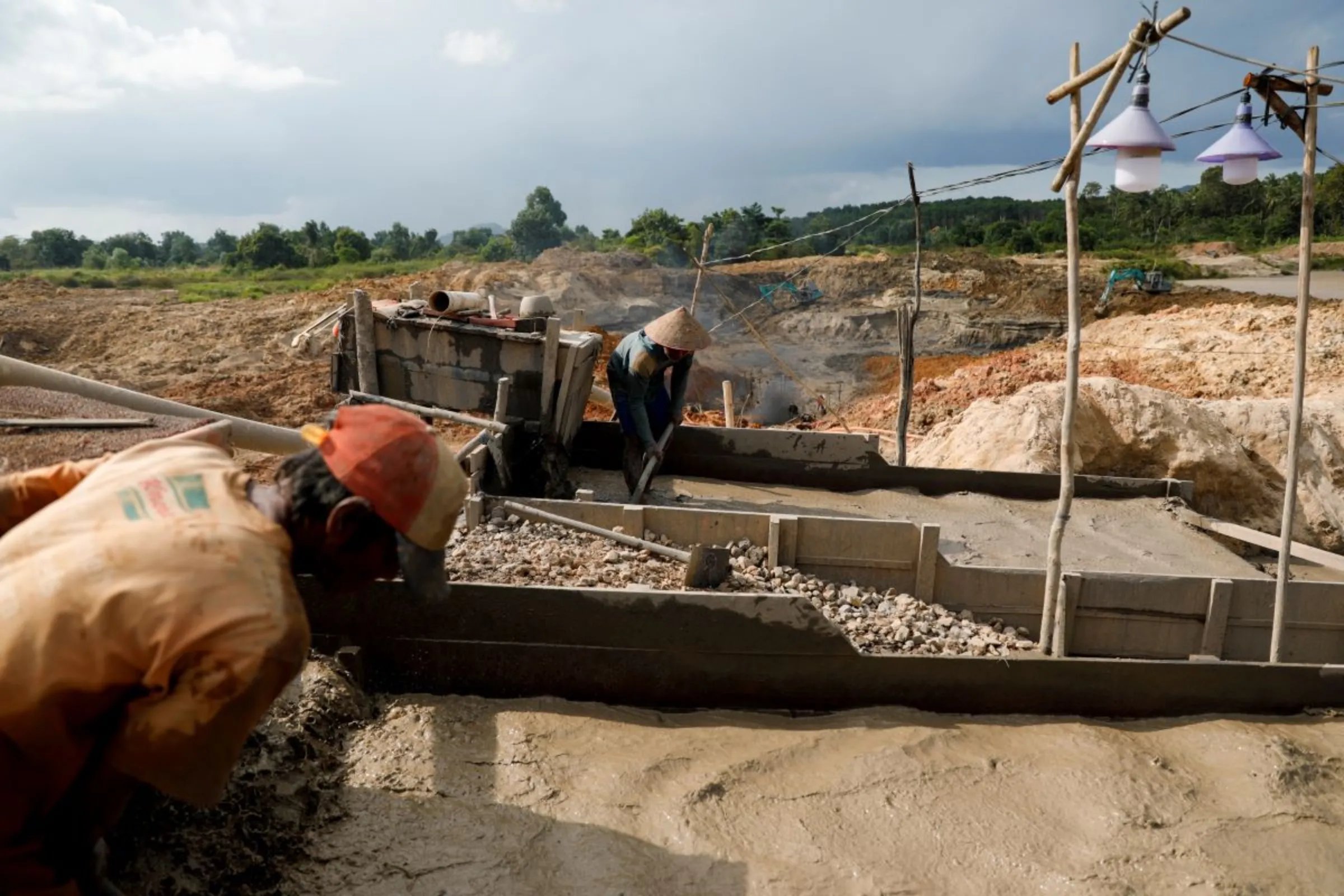 Unlicensed miners work in a tin mining area in Toboali, on the southern shores of the island of Bangka, Indonesia, April 29, 2021. REUTERS/Willy Kurniawan
What's the context?
For Indonesia to become an electric vehicle powerhouse and attract investment from Elon Musk's Tesla, it must back green power and mining to avoid the past environmental mistakes in tin mining
Indonesia has untapped EV demand, metals vital to industry
But EV makers like Elon Musk's Tesla need greener mining
Environmental damage caused by tin mining is a red flag
KUALA LUMPUR, March 31 - With the world's largest reserves of nickel, used extensively in making batteries, Indonesia is aiming to become an electric vehicle powerhouse, not least by courting Tesla CEO Elon Musk.
But to attract the investment needed to become an electric vehicle (EV) manufacturing hub, experts say Indonesia must avoid repeating environmental mistakes from the past, when decades of unregulated mining turned parts of its main tin-producing islands into a lunar landscape.
In just three years, Jakarta has signed deals worth about $15 billion for battery and EV production, while President Joko Widodo - who visited the nickel mining town of Sorowako on Sulawesi island this week - has personally tried to persuade Tesla's Musk to invest.
But questions over environmental and legal safeguards could make investors wary as they seek to safeguard their reputations.
Danny Marks, assistant professor of environmental politics and policy at Dublin City University, said mining still faces significant environmental challenges.
He cited decades of unregulated tin mining in the Bangka-Belitung islands, off the southeast coast of Sumatra island, that has destroyed forests and coral reefs, leaving piles of white tailings, large craters and acidic, turquoise lakes.
"Indonesia should heed the lessons from its tin mining experiences which caused numerous deaths due to mining accidents, was linked to child labour, and permanently scarred the island of Bangka's landscape," Marks said in an interview.
"EV companies do not want their supply chains to be similarly tainted," he said. "The Indonesian government must immediately strengthen their environmental safeguards so similar problems won't arise from nickel mining."
Electric vehicle production and sales are surging globally, with the sector seen as key in the drive to curb climate change by cutting emissions from petrol and diesel, reduce oil imports and fuel subsidies, and support investment in renewable energy.
But in Southeast Asia, EVs accounted for less than 2% of sales in 2022, according to consultancy firm McKinsey & Company, and governments are introducing incentives for auto and battery makers, tax breaks for buyers, and setting ambitious targets to become EV manufacturing hubs.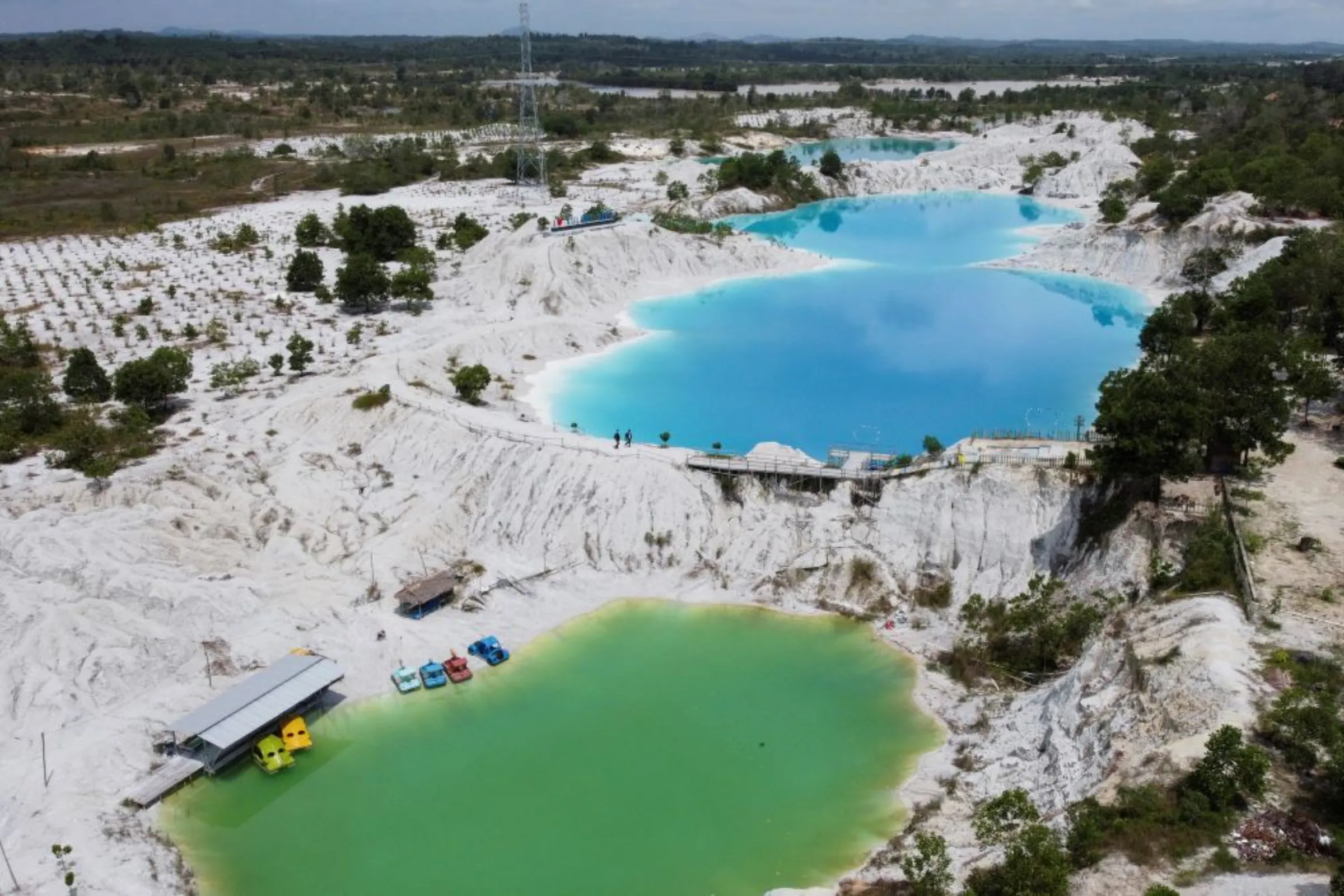 Rahul Gupta, an associate partner at McKinsey in Singapore, said Indonesia has attracted investments in battery production and vehicle assembly, while Vietnam and Thailand have won business in EV assembly and components like motors.
Strengthen oversight
Besides nickel, Indonesia is also blessed with reserves of cobalt and copper, other essential materials for EV batteries.
But making battery-grade nickel produces high planet-heating emissions, so Indonesia has to shift from coal power plants to renewable energy to lure the likes of Tesla and achieve its ambitious EV goals, analysts said.
Late last year, the country clinched one of the largest-ever donor-led climate finance deals, known as a "Just Energy Transition Partnership", to shutter its coal-fired power plants early and back renewables.
But analysts said those efforts must be accelerated.
Some Indonesian nickel mines are also operating without permits and have caused deforestation in protected areas, contaminating the soil, polluting the ocean and hurting the livelihoods of local fishermen, Marks said.
"The country needs to significantly strengthen its environmental safeguards," he said. "It generally needs to strengthen its oversight of these mines."
Widodo banned exports of nickel ore in 2020, but allowed exports of higher value nickel products, forcing companies to process and manufacture onshore.
President Widodo banned exports of nickel ore in 2020, but allowed exports of higher value nickel products, forcing companies to process and manufacture onshore.
This week, he pledged to improve monitoring of environmental standards for nickel mining, telling Reuters that companies will be required to manage nurseries to reforest depleted mines and use renewable energy to power their operations.
Risk for Tesla?
Waste management is also important for EV investors, as battery makers need to dump by-products in a contained area with limited ecosystem damage, said McKinsey & Company's Gupta.
Deep-sea tailings waste disposal and air pollution linked to nickel mining are other challenges for EV manufacturers seeking to prove their green credentials, said Albidin Linda, climate change and sustainability partner at consultancy EY Indonesia.
"Mining is an industry that is prone to sustainability risks and reputation risks, in which heightened efforts to alleviate these potential problems are needed by corporates that are making sustainability a business priority," Linda said.
"With a relatively unstable environmental protection framework and regulatory oversight, operation in Indonesia might become a heightened risk for Tesla and EV manufacturers," he added.
While Malaysia and Thailand are the region's traditional auto manufacturing hubs, Indonesia is its largest vehicle market and is along major shipping and supply lines for importing materials and exporting final products, said Nicholas Wagner, a programme officer at the International Renewable Energy Agency in Bonn.
But new technology from foreign investment must also be accompanied by relevant training for workers to ensure the long-term sustainability of the EV business, he added.
Bill Sullivan, senior foreign counsel and a mining expert at Christian Teo & Partners in Jakarta, said a lack of regulatory and fiscal certainty, owing to the government's tendency to change the rules of the game, could hinder major EV investments.
In addition, low transparency and a "wholly unsatisfactory court system" leaves foreign investors at a huge disadvantage in any legal dispute with a well-connected and well-resourced local party, Sullivan warned.
Foreign investors in Indonesian EV manufacturing need to make sure - as part of their environmental, social and governance responsibilities - that metals come from mines that minimise their impact on the environment, Sullivan said.
EV makers looking to invest in Indonesia are likely to be keen to avoid the backlash electronics companies have faced over the last decade, when linked with the environmental destruction caused by unregulated tin mining on the Bangka-Belitung islands.
"We really are in a race against the clock to save the climate, and one leg of that race is to 'electrify everything' - but it mustn't be at the expense of human rights, forests and clean water," said Arie Rompas, a forest campaigner for Greenpeace Indonesia in Jakarta.
(Reporting by Michael Taylor; Editing by Jon Hemming and Megan Rowling)
This story was updated at 0900GMT on March 31 to add details on the Indonesian president's nickel mining pledges.
---
---
Tags
Clean power

Net-zero

Carbon offsetting

Circular economies

Future of work

Economic inclusion

Energy access

Innovative business models

Green jobs

Climate solutions
---