Ghana's businesswomen need easier credit to survive and thrive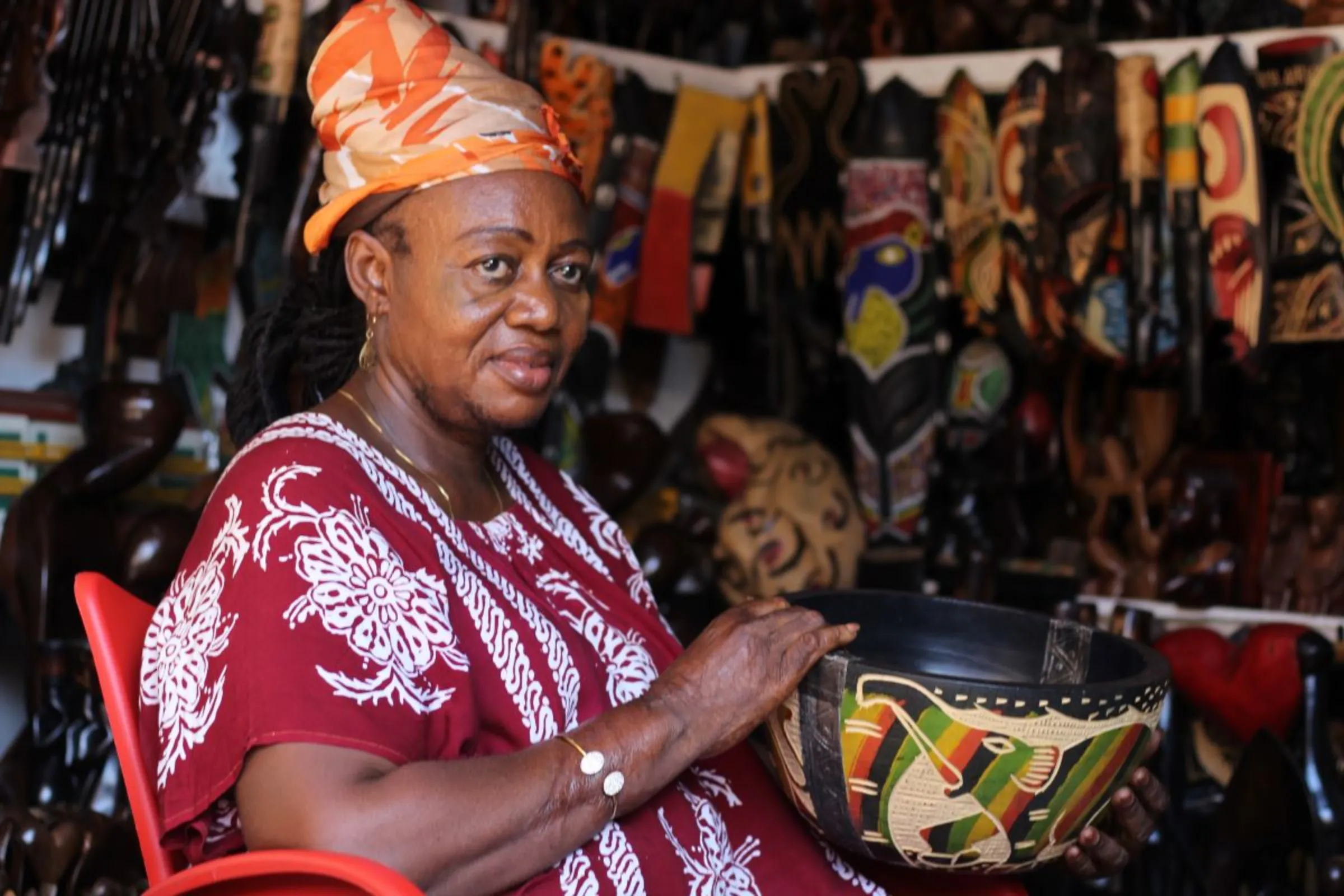 Mathilda Arabaprah displays woodwork at her store in Accra Arts and Crafts Centre in Ghana on June 12, 2023. Bukola Adebayo/Thomson Reuters Foundation
What's the context?
Women entrepreneurs run most small businesses in Ghana, but need better access to credit and training to survive the economic crisis and expand
This story is part of a series supported by the Women Entrepreneurs Finance Initiative
Ghana hit by economic crisis, high inflation
Most small businesses run by women
Women need better credit access to keep businesses alive
ACCRA - Obaa Yaa's store is in a prime location in the middle of the bustling Makola market in the centre of Ghana's capital, but at the end of a long day of waiting, no one had bought any of the jars of shito, a local chilli sauce, that she had on display.
Her phone, at one time constantly buzzing with calls from restaurateurs and vendors placing bulk orders for her spicey seafood relish, had also fallen almost silent.
The few remaining customers, Yaa said, put in smaller orders and constantly complained about the price, which she had been forced to put up from 6 cedis ($0.55) last year, to 15 cedis due to a rise in the cost of her raw ingredients.
"The cost of fish, pepper and oil goes up every time I go to the market. I don't even know what to expect. I have to beg my customers to be patient," said the mother of two.
Once hailed as a success story for its stable democracy and thriving economy, Ghana is now grappling with its worst financial crisis in a generation after it defaulted on debts in December.
The value of the cedi tumbled and inflation hit a two-decade high of 54% and continues to hover around 42%.
The government agreed a deal with the International Monetary Fund in May to cut spending and try to reinvigorate growth in order to tackle the country's debt.
The economic crisis has exacerbated the challenges faced by women like Yaa, who dominate the informal economy in Ghana, and makes it even harder for them to secure finance to keep their businesses afloat or even expand, experts said.
Ghana has the third highest proportion of women business owners in Africa, after Botswana and Uganda, according to the 2021 Mastercard Index of Women Entrepreneurs. But most of them are small-scale businesses that struggle to scale up.
Credit to businesswomen
The government-owned Development Bank of Ghana last year launched a scheme to lend $600 million to small businesses. The World Bank, Germany's development agency KfW, the European Investment Bank (EIB), and the African Development Bank (AfDB) have also put in funds.
The World Bank also put $5 million into a number of government COVID-19 recovery initiatives across 15 regions, targeting medium and small business owners.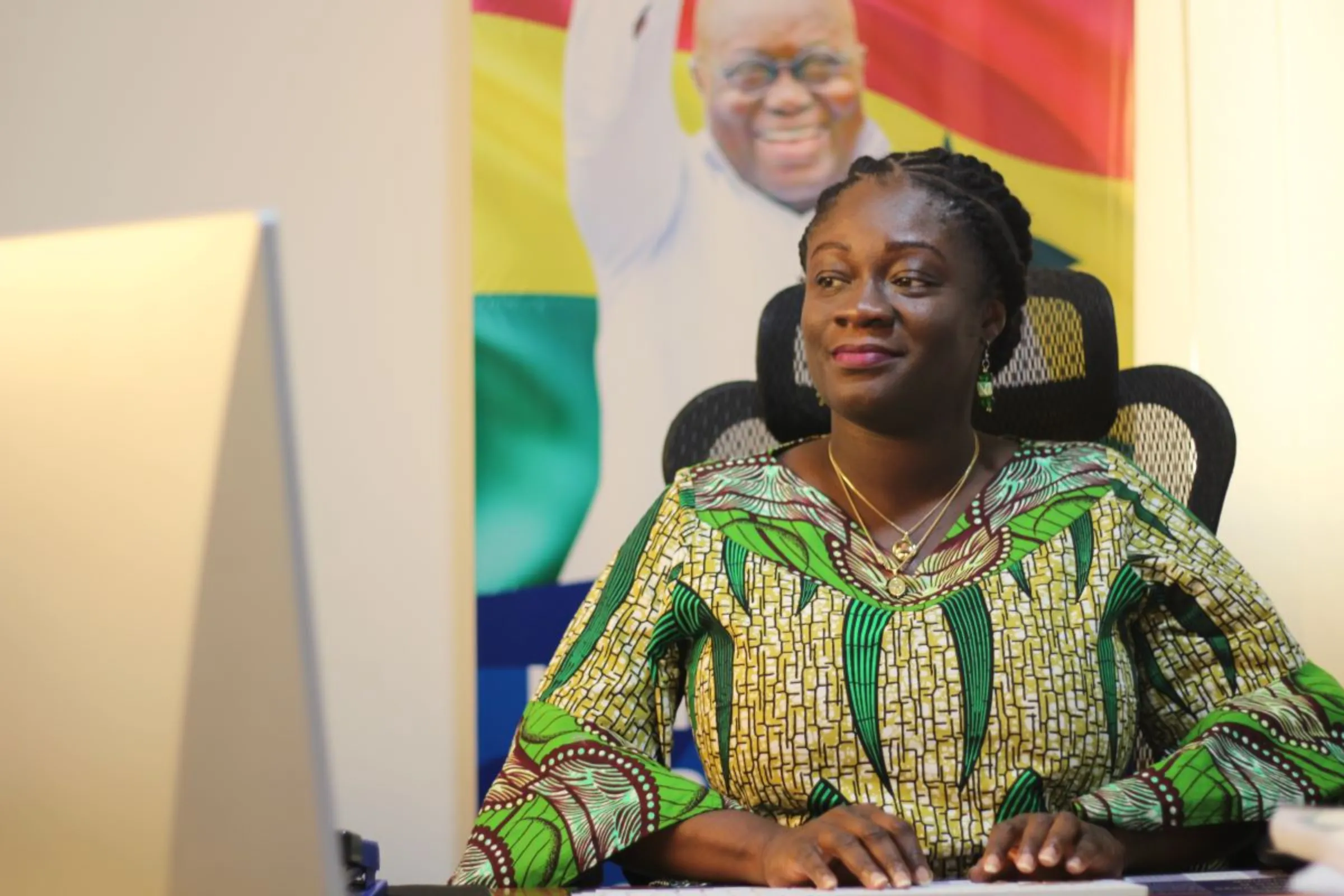 Kosi Yankey-Ayeh heads Ghana's enterprise agency, one of the organisations that administer the small business credit schemes. She said 60% of more than 700,000 applicants for the loans were women, highlighting the need for gender-specific responses to recovering from the crisis.
"We want women to apply. We're not asking you to expand your business, we're asking you to tell us what you need to stabilise the businesses during these challenges," she told Context.
Despite data showing women's businesses were showing resilience in the face of the economic pressure, many of their enterprises were not officially registered, limiting their prospects of securing credit, Yankey-Ayeh said.
She said women business owners also asked for less than 40% of what they could have received on the loan scheme, suggesting they did not want to take on too much risk.
Yankey-Ayeh said the agency wanted more loan applications to be made online in order to put more informal businesses on the government radar and eliminate women's concerns that they would have lobby in person to gain financial support.
"We're reducing face interactions," she said. "It helped during COVID because women applicants didn't feel they needed to know anyone and it was easier to go online."
Red tape holds up loans
Mathilda Arabaprah, said she was among a group of women at the Accra Arts and Crafts Market who got 200 cedis each through mobile money transfers from the enterprise agency last year.
Arabaprah, 52, sells arts and crafts and said the money was welcome, but not enough to make a real difference.
The single mother of two said she would have applied for more, but she needed to provide spreadsheets showing her income, tax documentation and financial statements.
"I'll need to hire a lawyer or accountant to understand what I need to qualify," she said.
Arabaprah's problem is one that many women face, experts said - they not only need funding, but financial literacy training to help them get the support they need.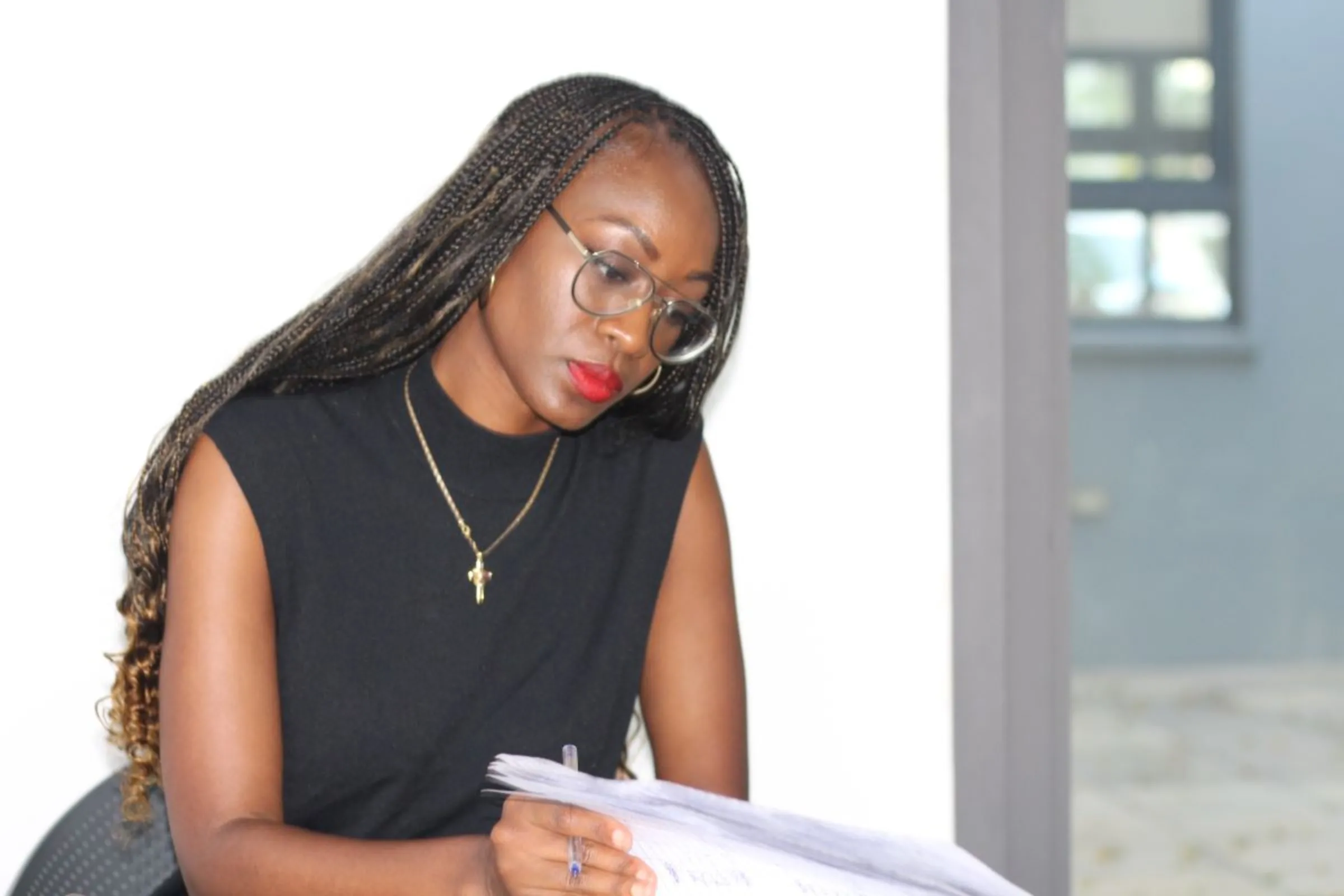 Commercial banks make the process of getting loans overly complicated, discouraging women from following through with their applications, said Jewel Thompson, a lecturer in Entrepreneurship and Innovation at Ashesi University in Ghana.
She said many women had fallen through the cracks because of strenuous credit requirements, reinforcing false stereotypes that women business leaders are risk averse.
Thompson said many small-scale businesses were born out of necessity, not innovation, and often needed support to progress.
The 35-year-old said she founded Africa Women Amplified, a digital platform teaching women how to build their credit profile and write business plans to attract investment.
"Our women have been their own accountants, marketers, bankers, they're their own everything, and they'll need a lot of support to change to non-traditional models," she said.
This article was updated on July 3, 2023, to correct a typo in paragraph 8.
($1 = 11.0000 Ghanian cedi)
(Reporting by Bukola Adebayo, Editing by Jon Hemming)
---
---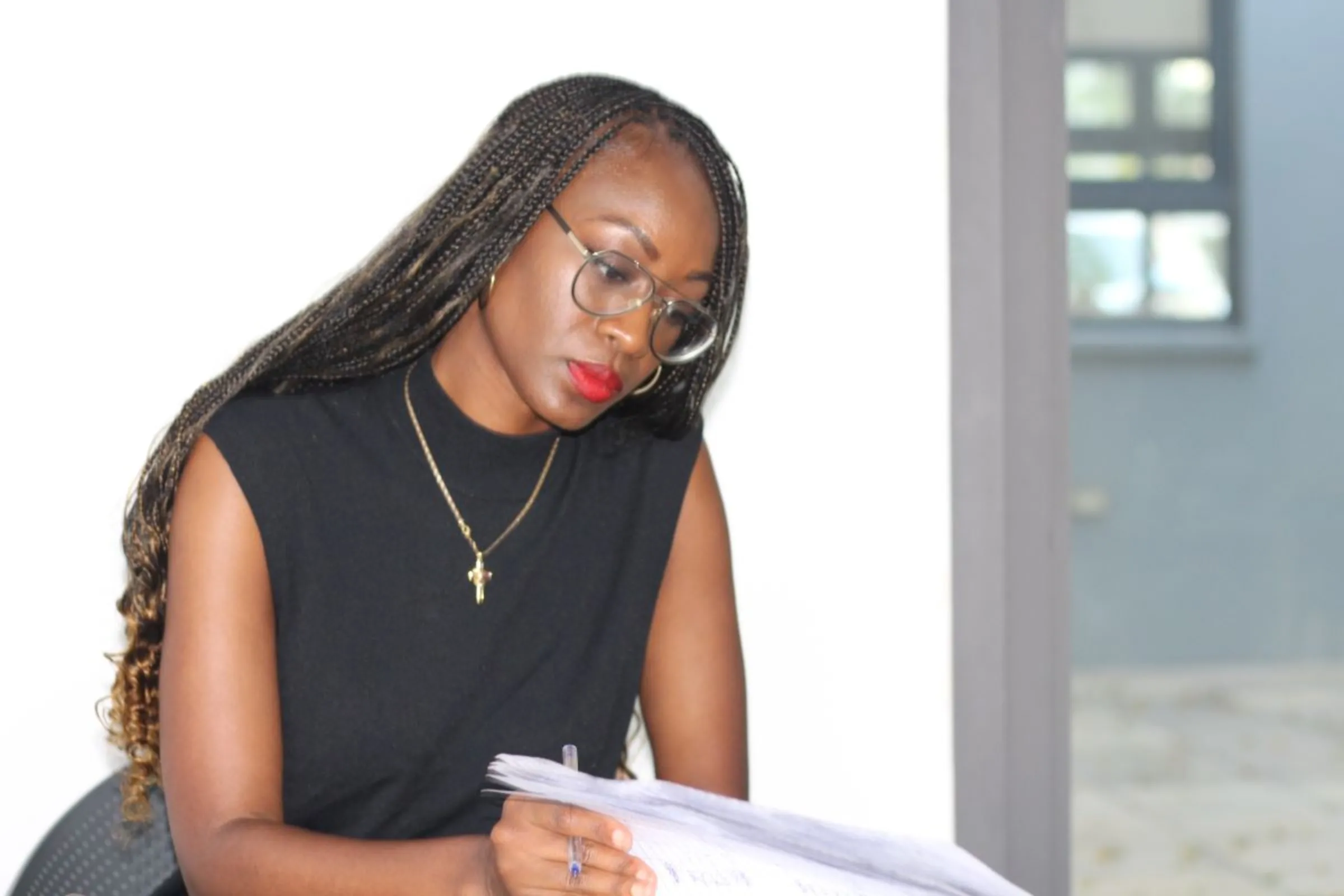 ---
Tags
Gender equity

Future of work

Workers' rights

Economic inclusion
---