Iraq War 20 years on: U.S.-raised teacher finds a haven in Baghdad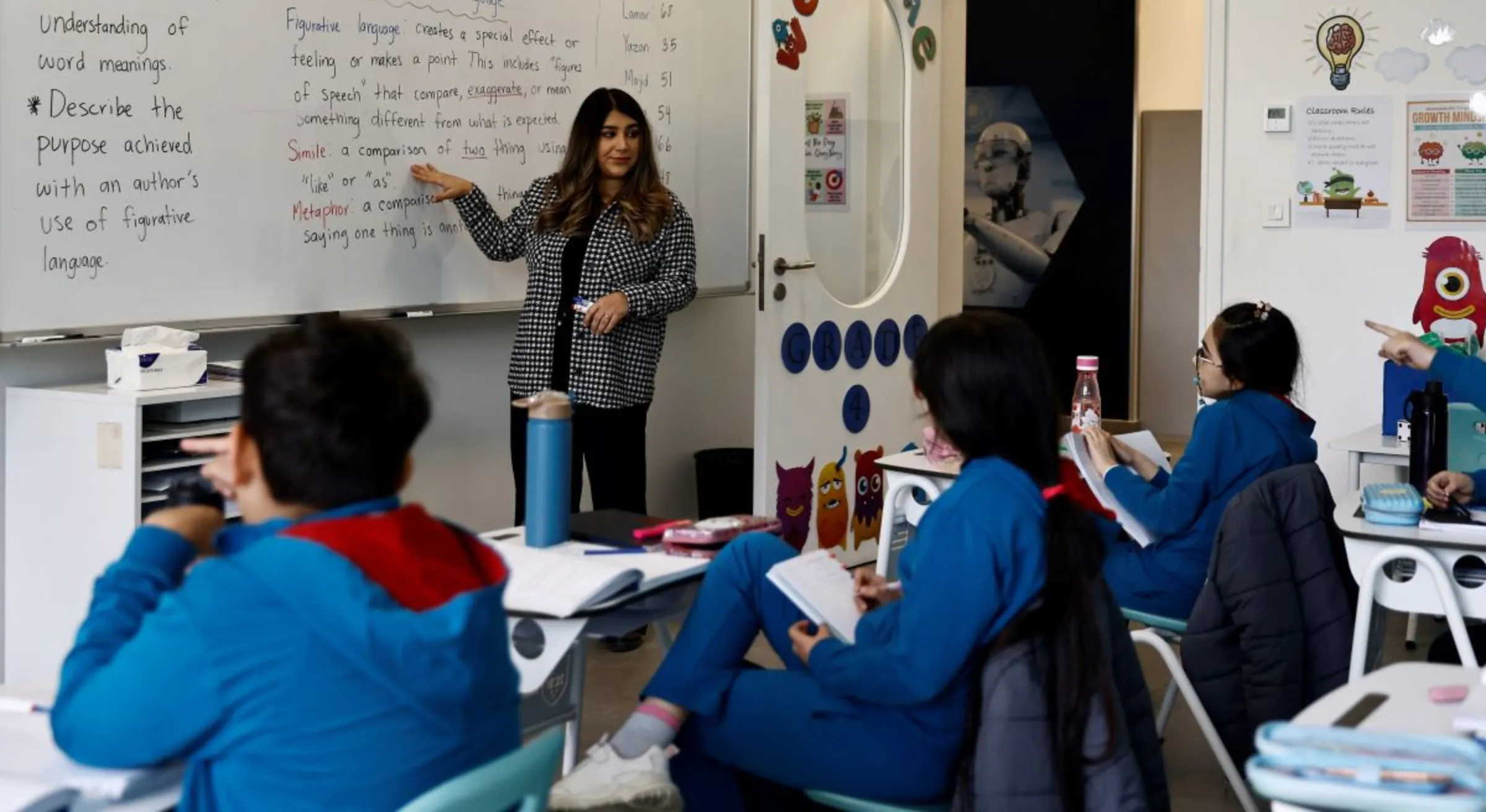 Shana Shamal Mahmoud teaching her class an English lesson, Baghdad, Iraq, February 27, 2023. Thomson Reuters Foundation/Abdullah Dhiaa al-Deen
What's the context?
Shene Shamal Mahmoud's family fled instability in Iraq - but now she loves her life in Baghdad
BAGHDAD - As Iraq marks 20 years since the United States invaded, many young people want to build a brighter future after years of conflict and chaos.
Among them is Shana Shamal Mahmoud, 29, whose family fled due to threats of violence and returned in 2012, after U.S. troops withdrew.
She is working in her dream job teaching school children in Baghdad. Although she faces challenges in Iraq, she loves it and would not live anywhere else.
This is Mahmoud's story as told to reporter Nazih Osseiran.
I was three when my family came to the United States with literally $100 to our names. My parents were only 21 and 22. They did not know English, they did not know the culture. They were kind of on their own.
I was nine when the United States invaded Iraq in 2003. Watching it from afar was the worst thing because I saw how my parents were struggling, they were worried about relatives.
We came back in 2012, when I was 18. In the United States, I just had my parents and my sister and that was the life I had known. When I returned to Iraq, I was really surprised to find I had all these family members that are always there for you.
I grew up watching my mother be a teacher. She was my inspiration and I wanted to follow in her footsteps.
I got a degree in education, and as soon as I graduated, I landed a job working for an international school. I have been working at a school in Baghdad for six months.
I teach a class of 10-year-olds. As difficult as it can be sometimes, I love being a teacher because it has taught me so much.
The hard work, dedication, and sleepless nights are all worth it when I look at the bigger picture: the future leaders of this country. My pupils will be our teachers, doctors, engineers. To be part of their journey is an honour.
My son Adam was born on April 29, 2022. He lived for three days. He had a hole in his heart.
The issue was detectable. The doctors' knowledge was not up to date, neither were their machines.
I am a Muslim. In Islam, when a parent loses a child, they have hope that God will compensate this suffering with the reward of paradise where you will be reunited with them. This brought us a lot of comfort and peace.
Me and my husband are so thankful for the doctors and nurses that did all they could to save our baby. Unfortunately, God had a different plan for us.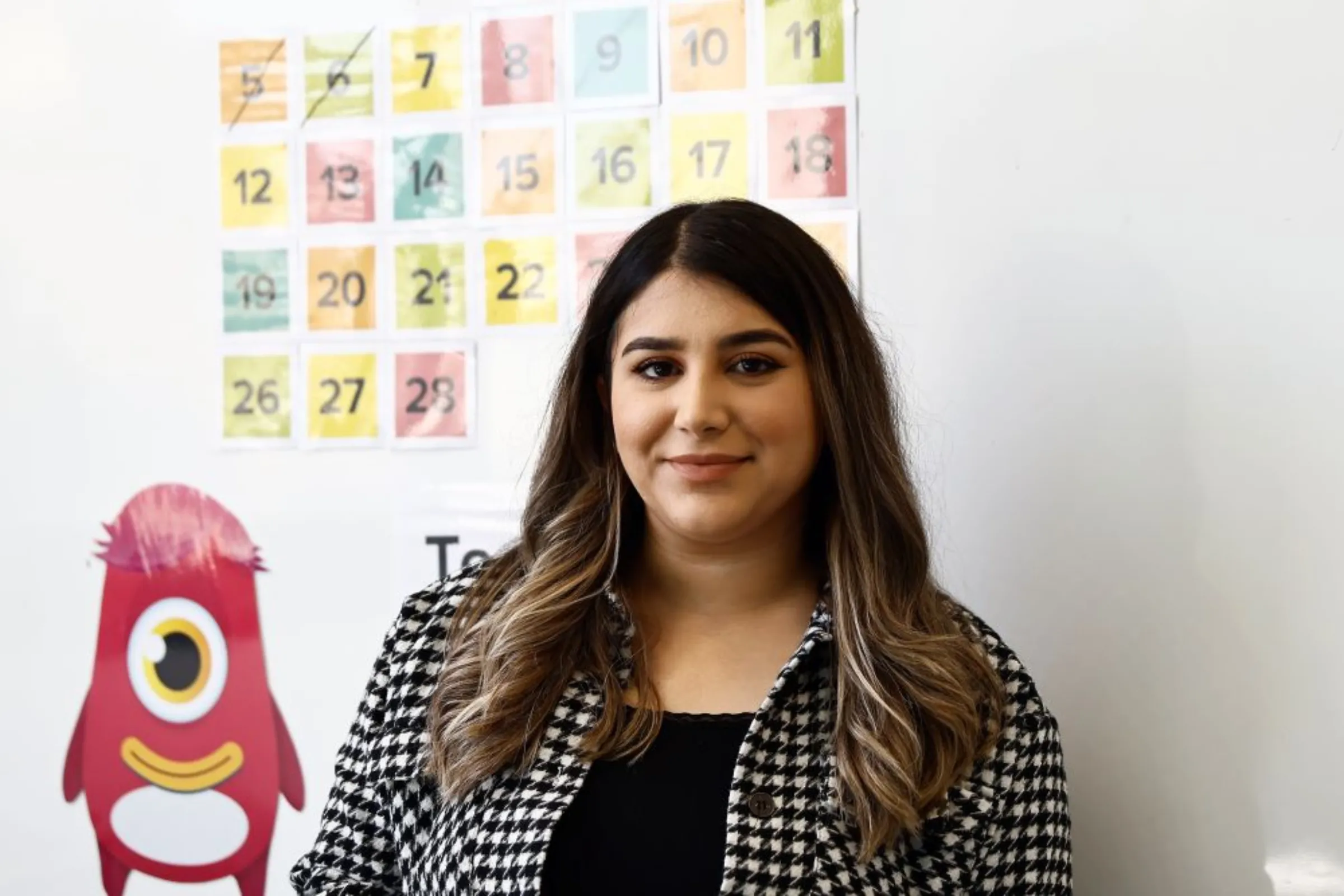 I have had the chance to leave Iraq - I got offered jobs in Japan and in a bunch of other places - but I am so comfortable here. In the future, I want my kids to be around their cousins and grandparents, their aunts and uncles.
I feel safe here and the hospitality never ceases to amaze me. My husband and I enjoy visiting historical sites like the ancient Sumerian ruins, and plan excursions outside the city.
We love eating out. Buffalo Wings and Rings is currently my favourite place. Everything I have tried so far has been exceptionally good.
The thing that surprised me the most is the food portions. One time I went to went to get mandi, a spiced meat and rice dish, and the restaurant only had a two-person portion left to feed our group of four. We couldn't finish it.
When anything happens in the news, like protests and clashes I always get texts from friends abroad checking up on me.
I explain that I am safe, and Iraq is not actually the way it is being portrayed. You just have to know the dangerous areas and avoid them.
When I go out, there are families everywhere. This is something that continues to amaze me: everyone is always out, whether it's a Sunday, a Monday, or the weekend.
Every day, I see people having fun and smiling. Families are a priority here and it's seen wherever you go; whether it's enjoying coffee with a friend at a coffee shop, visiting the Iraqi Museum or shopping around the different malls.
There is life here.
(Reporting by Nazih Osseiran; Editing by Sonia Elks)
---
---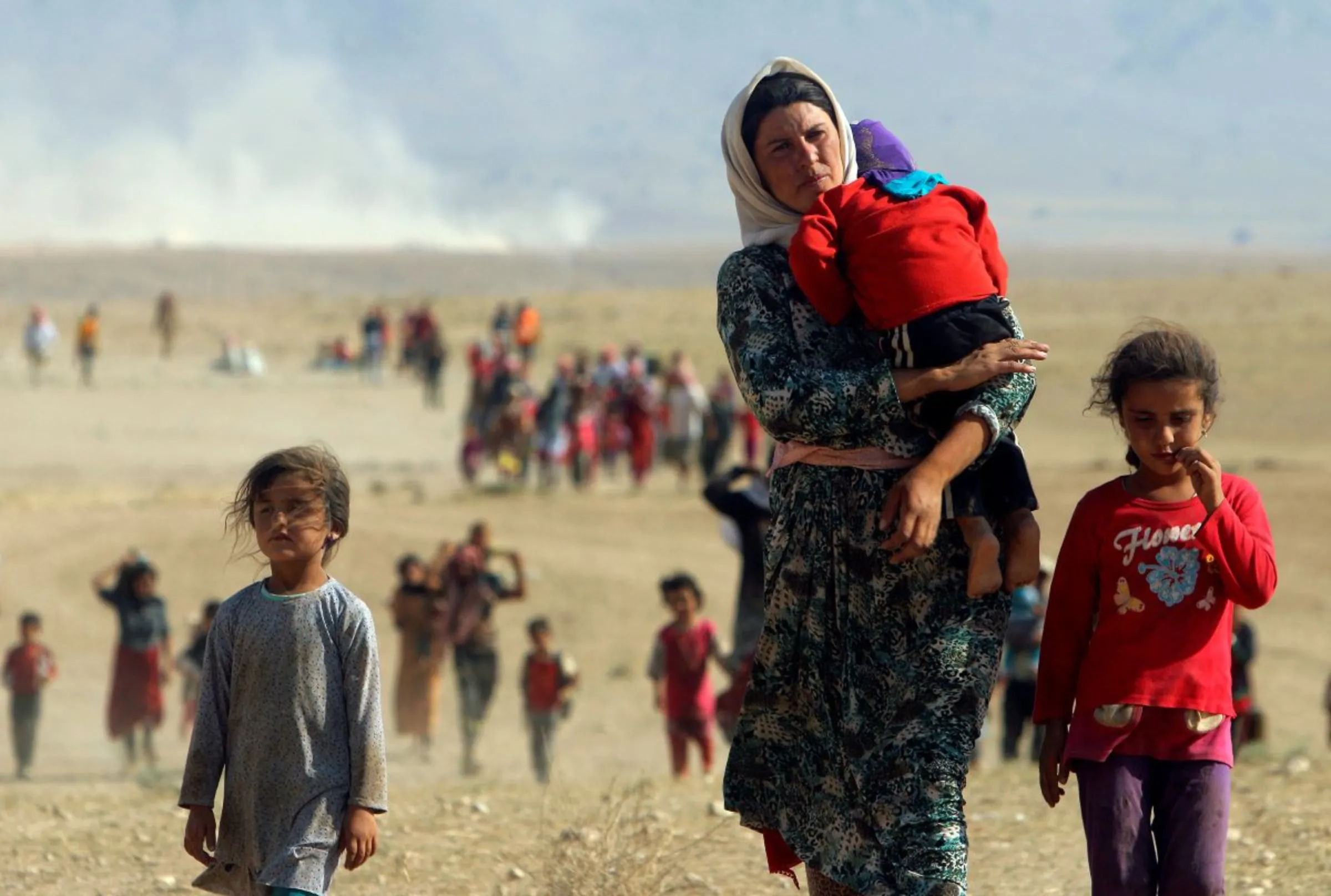 ---
TAGS
Race and inequality
War and conflict
---