As Brazil's Lula recognizes Indigenous lands, a community waits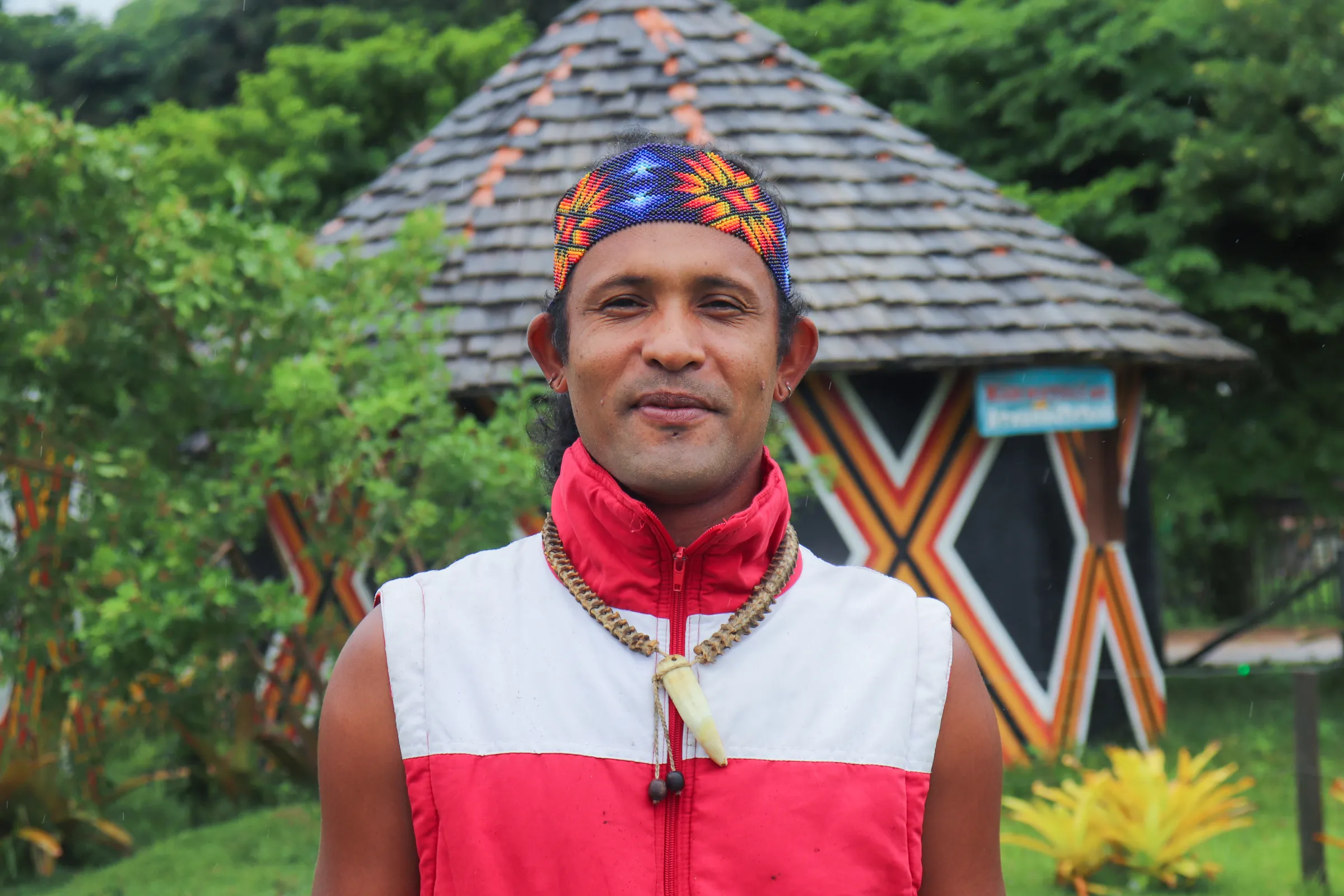 Indigenous leader Ytapuã Pataxó poses at the Aldeia Velha territory, near Arraial D'Ajuda in Porto Seguro district, Brazil, April 22, 2023. Thomson Reuters Foundation/Rogério Naba
What's the context?
Pataxó Indigenous people hope their claim to a tract of Atlantic Forest, near where colonizers arrived, will soon be recognized
Reversing Bolsonaro years, Lula recognizes six territories
Many Indigenous peoples still waiting for demarcation
Indigenous reservations help fight deforestation
ALDEIA VELHA, Brazil - For years, the nearly 500 families who live in Brazil's Aldeia Velha Indigenous territory have done what they can to protect their forest home from multiple threats - from settlers and deforestation to wildfires.
"We opened this clearing to stop the flames from getting to the other side," Ytapuã Pataxó, a spiritual leader of the Pataxó people, said as he gestured towards a fire corridor cleared by the community when blazes swept the area in 2021.
Now, as President Luiz Inácio Lula da Silva resumes the creation of Indigenous territories, the Pataxó hope authorities will soon recognize - and protect - the 2,000-hectare (4,940-acre) tract of Atlantic Forest they have claimed for decades.
Aldeia Velha was not among six Indigenous territories officially recognized on Friday by Lula, who has pledged to restore environmental and Indigenous protections dismantled under his right-wing predecessor Jair Bolsonaro.
They were the first reservations to be effectively recognized by the state since 2016, as one recognition in 2018 was overturned later by a court.
In a speech to Indigenous activists camping in Brasília throughout the week, Lula reaffirmed his commitment to protect Indigenous land "not only because it is a right, but because we want to get to 2030 with zero deforestation, and we will need you as forest protectors".
Lula had promised on the campaign trail to demarcate 13 reservations by the end of this month. His newly appointed minister for Indigenous peoples, Sônia Guajajara, has said the remaining seven reservations will be recognized later this year.
For the Pataxó, official recognition is long overdue.
"We already know that this land is ours," the deputy chief of Aldeia Velha Andwara Pataxó said during speech to community members a week ago.
With full official acknowledgement "we will have a document to prove it, like an ID that we use to be recognized in the public health system", she said, as members of the community chanted and sniffed ritual powders through bamboo pipes by a bonfire.
Preventing deforestation
Research shows that full recognition of Indigenous territories is not only central to their inhabitants' rights, but also to preserving their biodiversity and preventing deforestation.
"You can see gains in forest coverage from the moment that Indigenous areas are fully recognized", said Marcelo Rauber, a post-doctoral candidate at Universidade do Rio de Janeiro who published a paper focused on the Atlantic Forest in late January in partnership with American researchers.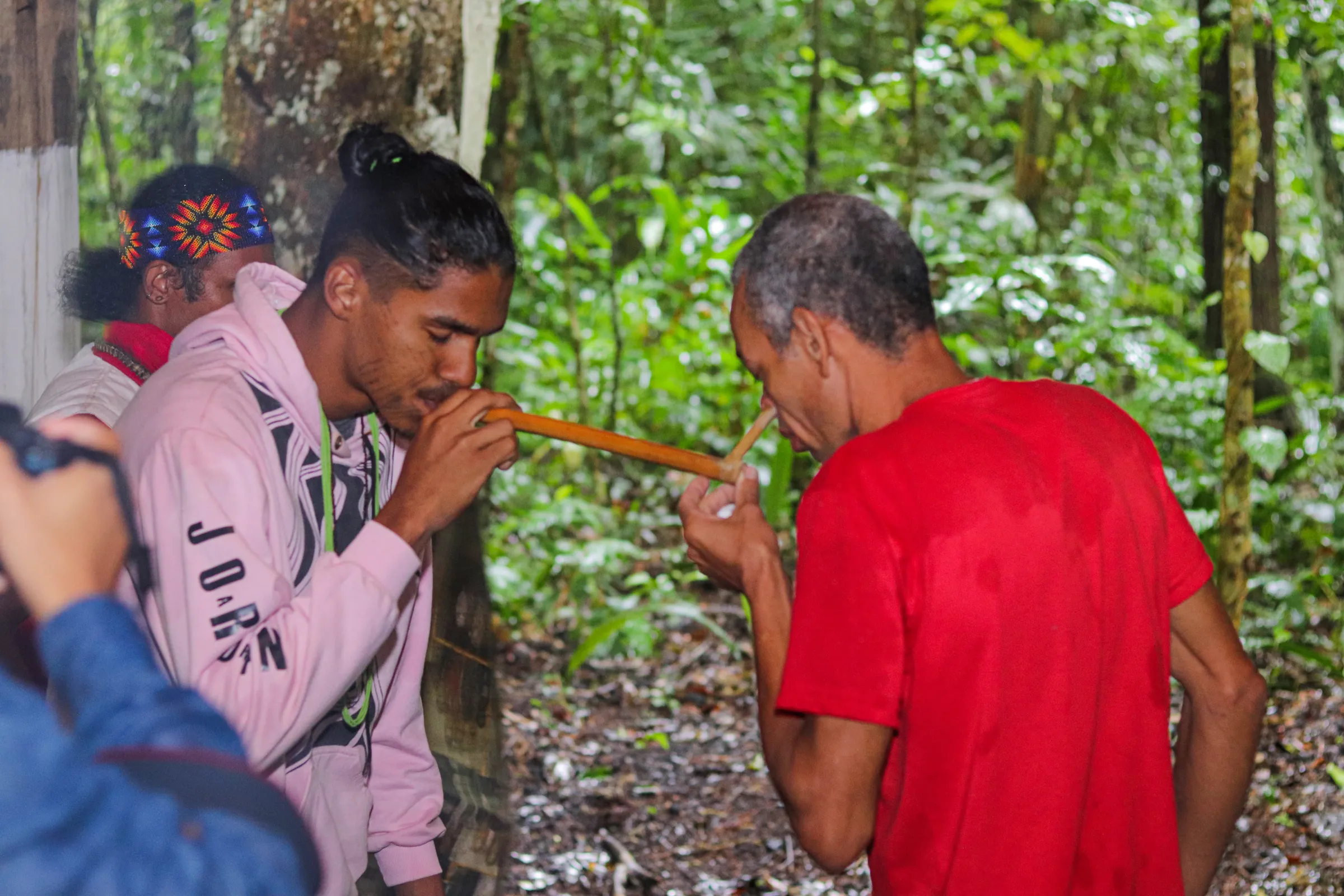 At present, more than 95% of Brazil's recognized territories lie in Amazon areas, leaving many other key Brazilian ecosystems and the Indigenous populations that live in them unprotected.
The Atlantic Forest, along Brazil's coast, has biodiversity comparable to the Amazon's. But the first Brazilian ecosystem that Europeans set eyes on is also the country's most destroyed, with only 12.4% of its original vegetation left.
According to most history books, the coast near Aldeia Velha was the first part of Brazil seen by the Portuguese when they arrived in 1500 in a fleet of three ships.
In a letter to the Portuguese king, the crew's clerk described the coastal rainforest as "so plentiful, so big, so dense, and of such variety that men cannot count it".
But violent early colonization hit many of the Indigenous peoples living in the Atlantic Forest and farmers quickly took hold of newly colonized areas, Rauber said.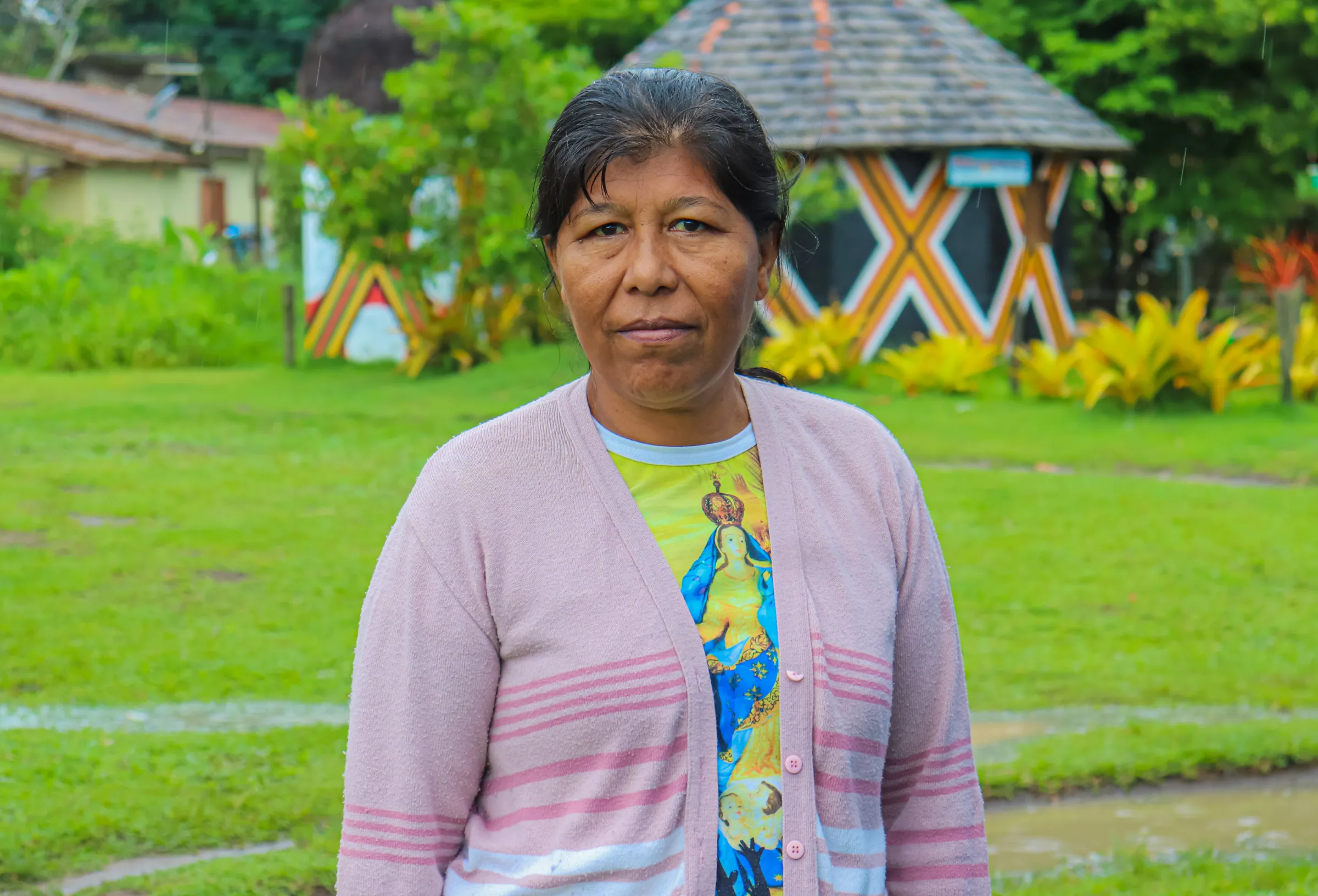 Colonization of the Amazon rainforest, on the other hand, only gained real traction at the end of the 20th century.
Brazil's largest Indigenous territories today exist in the Amazon region - including as a Yanomami reserve established in the 1990s that is bigger than Portugal and home to about 27,000 Indigenous people.
Keeping intruders away
In Aldeia Velha, residents grow sugarcane, pumpkin, pineapple, coconut and root vegetables on a small farm flanked by a traditional clay and timber house.
Nearby in the forest, a group of young people chant and play drums in a round ceremonial hut with a thatched roof.
Ytapuã Pataxó, who wants to develop environmental tourism in the area, said he hopes full recognition of the territory would force authorities to drive invaders away, making it easier for the Pataxó to protect their land from hunters, loggers and other intruders.
According to Rauber, tree cover and other vegetation tends to recover in Indigenous territories after full recognition because the government is obligated to expel settlers, easing pressure on the forest.
The Pataxó hope they will not have to wait too much longer to see such changes.
"Just think about it - being able to put your head on the pillow and sleep quietly," Ytapuã Pataxó said in an interview.
"It will be like this when we have our territory fully recognized."
(Reporting by Andre Cabette Fabio; Editing by Helen Popper)
---
---