Post crackdown, Hong Kongers bring taste of home to UK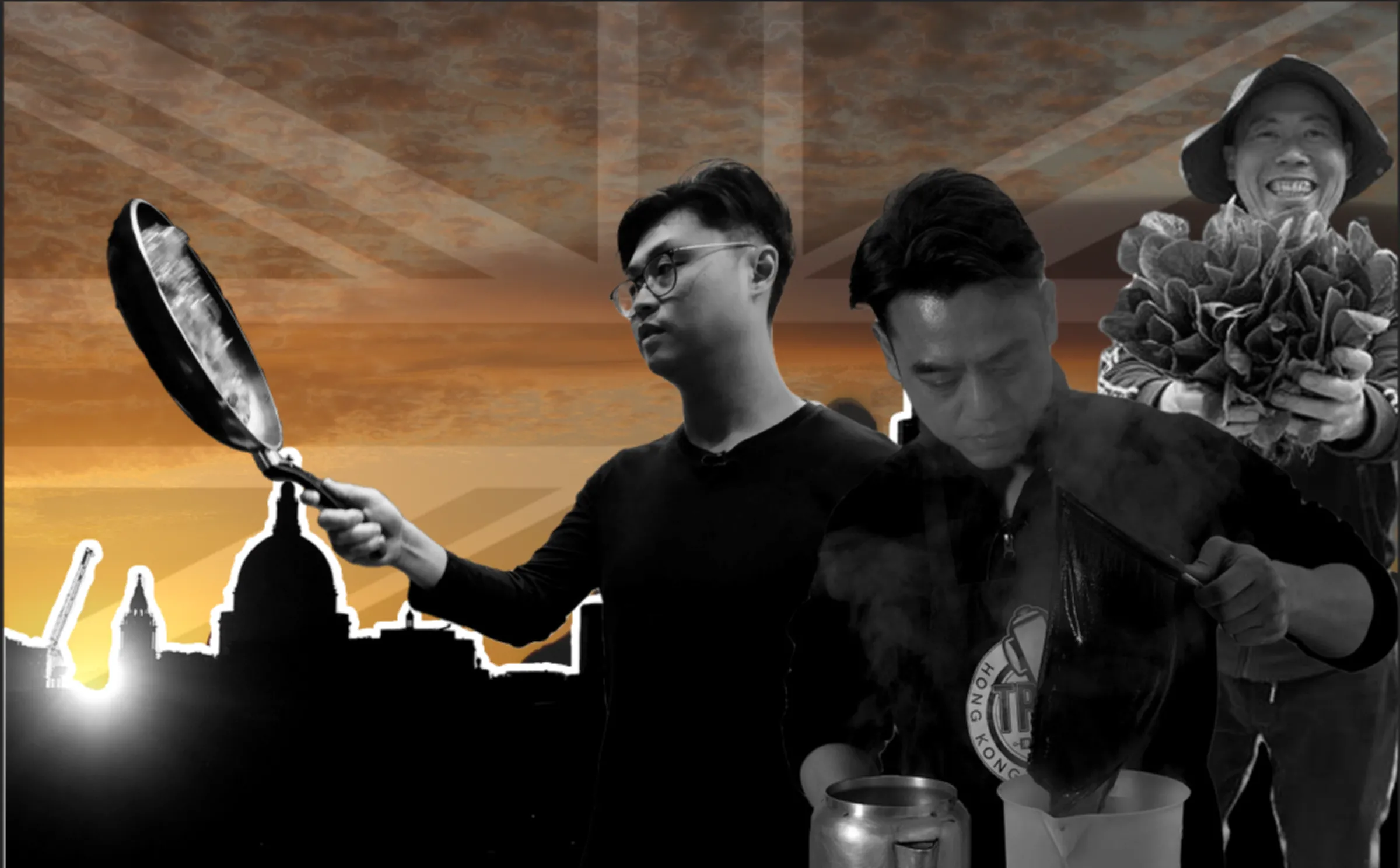 Three Hong Kong entrepreneurs, (L) Sam Wong, Eric Wong and (R) Yu-wing Wong, who recently moved to Britain, are pictured over the London skyline in this illustration photo. Jan 30, 2023. Thomson Reuters Foundation/Amber Milne 
What's the context?
Milk tea, hotpot, pak choi: Meet the Hong Kong entrepreneurs moving to Britain following China's crackdown - and sharing their home city's flavours
LONDON - Two years ago this week Britain launched a scheme opening the doors to thousands of Hong Kong residents after China imposed a security crackdown on the former British colony.
Context spoke to three entrepreneurs who are building a new life in Britain - each bringing a taste of their bustling native city to their new home.
Eric Wong hopes to convert British tastebuds to Hong Kong-style milk tea - a creamy drink, also known as "silk stocking milk tea", which is recognised by the Hong Kong government as part of the city's cultural heritage.
Read his story: Milk tea maker brings new flavours to UK after Hong Kong clampdown
Sam Wong, who used to run a Hong Kong restaurant popular with pro-democracy protesters, has rented a small kitchen in south London where he makes traditional hotpot dishes for delivery across Britain.
Read his story: Hong Kong's pro-democracy restaurateur sets up shop in the UK
Farmer Yu-wing Wong, who has swapped his Hong Kong fields for a suburban London allotment, co-founded a business to promote community farming and help people grow Asian and other vegetables in their back gardens.
Read his story: 'Freedom': Famous Hong Kong farmer puts down new roots in UK
More than 150,000 Hong Kongers have so far applied for a visa under the UK programme, which offers Hong Kongers holding British National (Overseas) status and their dependents the right to live in Britain and a path to citizenship.
Britain launched the scheme on Jan. 31, 2021 after accusing Beijing of breaking promises to respect Hong Kong's autonomy and freedoms following its return to Chinese rule in 1997.
Tens of thousands of Hong Kongers have since settled in cities across Britain, but their arrival has gone almost unnoticed, overshadowed by more high-profile programmes to help refugees from Ukraine and Afghanistan.
China has lambasted Britain for retaining a "colonial mindset" and interfering in internal affairs. It says Hong Kong's 2020 national security law was needed to restore order after months of pro-democracy protests rocked the city in 2019.
(Reporting by Emma Batha; Editing by Helen Popper.)
---
---
Tags
Entrepreneurship
Migration
Future of work
Economic inclusion
---